A GREAT SCIENTIST, A HUGE HOAXER: NIKOLA TESLA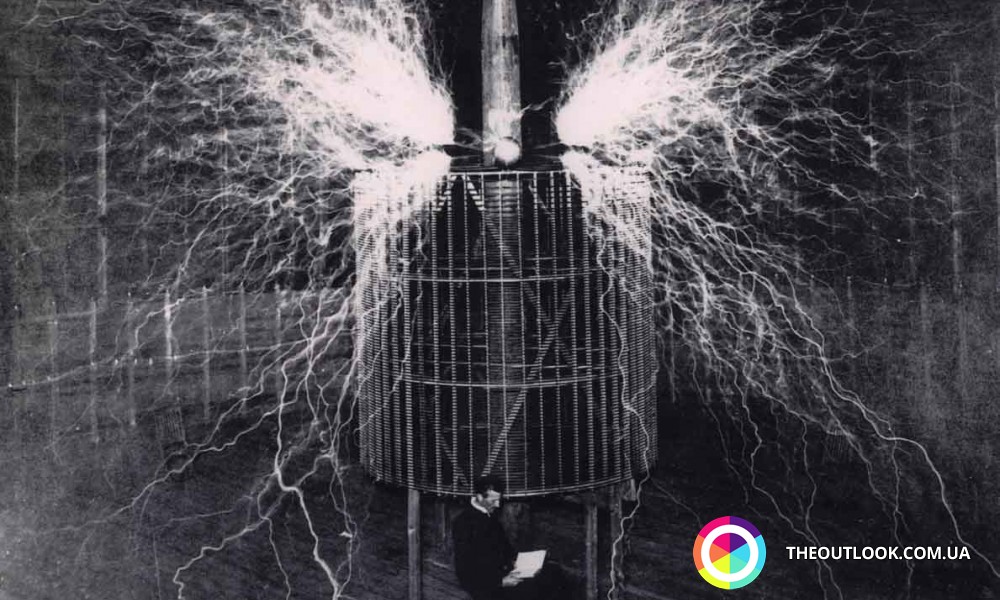 For more than a hundred years, the world has been haunted by the figure of Nikola Tesla. The Serb, who was born in the Croatian village of Smiljan, has been considered both as a genius inventor and as greedy rogues preying on science promoting his toys as technical breakthrough.
For 86 years of his turbulent life, Tesla had time for many things: to dodge the draft, to sell dozens of patents, to be a company director, and to go bankrupt, to work as digger, to change his country of residence for several times, to get rich and to fall on evil days. The deeds of this brilliant mind cannot be judged explicitly – he really was an incredibly gifted scientist. This Balkan native never missed an opportunity to spread through the media the most stupid and untrue rumours about himself in order to get this or that financial preferences. We decided not to mix, but to draw line between scientific and pseudo-scientific achievements of this eccentric character.
Major brainchildren of Nikola Tesla:
The most ambitious achievements of the Serb is research in the field of alternating current (AC). His researches were followed by the so-called "Current Wars", the rivalry with Thomas Edison accelerated scientific and technological progress. Before Tesla, almost no one believed that it is possible to use something other than direct current, which was considered cheap and safe, but still could transmit power over long distances. Yet, proponents of Edison, realizing that the Serb's idea can be realized, even invented the electric chair powered by AC to scare people with its ability to kill. However, today AC is used almost everywhere and this is done through generators and transformers created by native of a small Croatian village. Historians and scientists believe that the above-mentioned "war" lasted more than a hundred years - since the beginning of the 20th century to the year 2007, when New York finally moved to AC. By the way, during the experiments and demonstrations Nikola often used his own body as an argument that the AC is not dangerous. These shows, probably, gave rise to many legends and rumours about him as a "superhuman".
The inventor of radio Guglielmo Marconi would had achieved little, but for Nikola Tesla who learnt how to suppress the sound with current and display it on the frequencies beyond human hearing. Back in 1891 at a public lecture, he described and demonstrated how the radio connection works. It happened 5 years before Marconi transmitted a signal from one building to another.
Developments in the field of magnetic fields and the aether theories, allow us to charge our gadgets without wires. A hundred years ago, the legendary Serb not only told about possibilities of modern Bluetooth and Wi-Fi, but also conducted relevant experiments in his labs.
The most popular myths:
Very often the Tunguska meteorite is associated with the Balkan scholar. According to legend, on the day of this anomaly, Tesla was going either to transfer large amounts of energy through the air, or intended to "illuminate" the way to the North Pole for the traveller Robert Peary. In general, the popular rumour was not able to approve at least one version and to confirm what exactly the mystical scientist was trying to make. He did not protest against those fairy tales, he kept silence and intimidated the public by the fact that his 47-meter Wardenclyffe Tower was shut down and destroyed just because of its incredible opportunities. In fact, the project is went bankrupt.
"The Philadelphia Experiment" or movement of military destroyer Aldridge with 181 crewmembers is also assigned to Nicola. Those who spread these rumours in the second half of the 20th century, were not even embarrassed by the fact that Tesla died in January 1843 and teleportation (unproven) allegedly occurred in October.
According to another fable, in 1931 scientist demonstrated the world's first electric vehicle that could move without any traditional sources of current. Naturally, there is no documented evidence. However, the legend is good, it is even possible to make money on it, now an American company produces electric cars named after the Serb.
Facts about the personality:
Among his closest friends were Rudyard Kipling, Mark Twain and Jules Verne.
The scientist was obsessed with excessive hygiene habits: according to contemporaries, he washed his hands every 15 minutes and was pathologically afraid of insects and germs. If in the cafe he spotted a fly his table, the waiters had to change all the meals.
Before the "Current Wars", Tesla successfully worked for Edison. After everyone had chosen his own way and they became rivals, Edison "forgot" that he owes to the Serbs an amount equal to today's million dollars.
Nikola Tesla has an incredible energy: he worked 18 hours a day, had a photographic memory to remember word for word the whole chapters of literary works and while walking could do a flip and walk further.
He was always measuring something: steps during walk, volume of pots, cups and plates, the weight of the food, area of its pieces. If he could not do it, the "lord of the current" was very nervous and preferred to eat alone.
As you can see, Tesla was a great scientist, and not less successful hoaxer. It's true that he was ahead of his time - not only in science but also in the phenomenon that modern society calls PR, because most people know little about the Nobel Prize laureates, but everyone heard about the Balkanian genius. And in his case, it seems, no matter if we heard truth or fiction...