Know Ukrainians: Maxim Shkinder - Ukrainian designer at McLaren.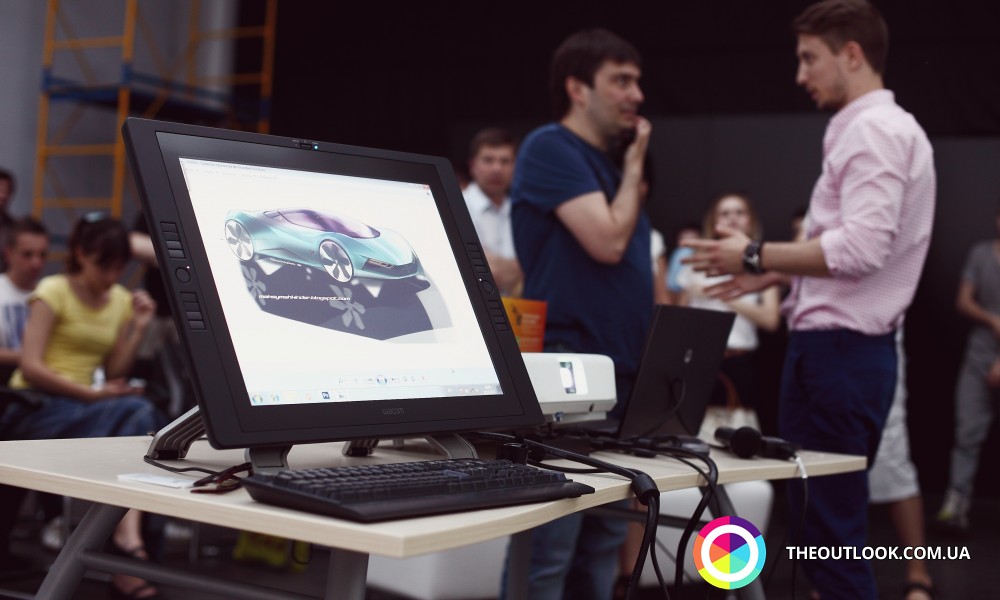 With patriotism aside and rose-tinted glasses off, we can't but admit: domestic car industry is now having hard times, to put it mildly. Still, it is possible to find a matter to take pride in. Outlook shares with you a story of success and some advice from designer Maxim Shkinder who is in London to design cars for McLaren as we speak.
First Steps
I was born in a small town of Energodar, back in 1990s younger generation didn't have much of an option for future occupation. I, for one, preferred drawing to everything else since childhood. I was especially into animation films, particularly their components: colors and animation of characters. They attracted much more of my attention than a plot did.
After school I felt like studying graphic design but there was incredible competition for the profession. And since my family had problems with financing my education, I opted for state-subsidized one at Kiev state Institute of Decorative Applied Art and Design named after Boychuk, industrial design department, and I was hoping to change my area of focus to a more prestigious one. But I happened to get into industrial design so much, I completely forgot about graphic one.
During my second year of studies I got a task to design an electric instrument and after I fulfilled it my professor noticed shapes that rather were intrinsic to cars so he suggested I picture a car. This period in my life was marked by the launched interest to transportation design.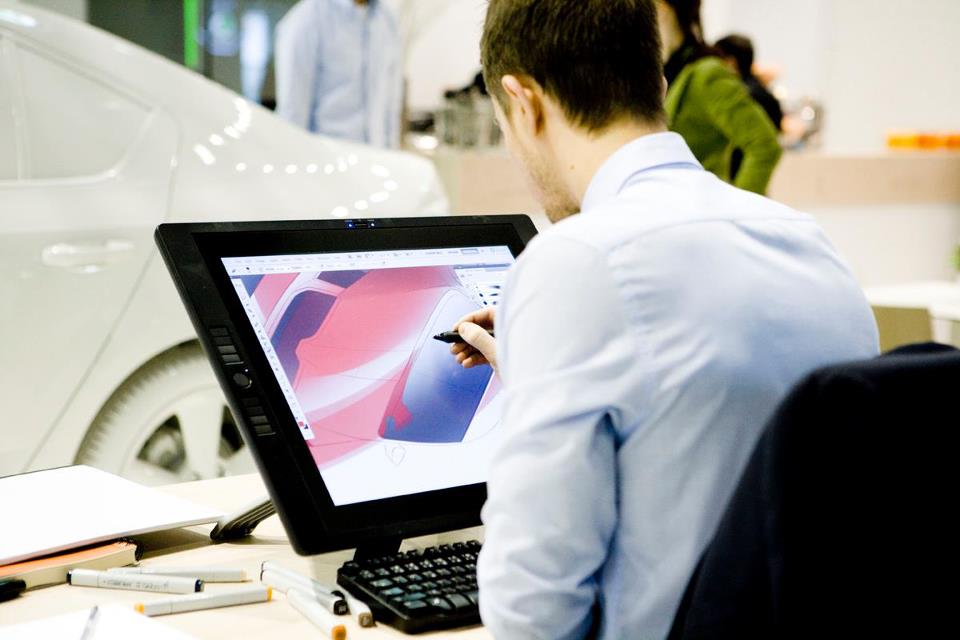 Luck
As early as during my studying in Kiev I began thinking about future – several times I applied for School of Design in Turin but I was rejected for various reasons. Later I was invited to Art. Lebedev Studion in Moscow. It was a great opportunity to prove my worth in real-life conditions. I got back to only get started with my diploma paper – and it was then when Italians addressed me and invited to take part in a competition on a certain given topic. Needless to say, creating the paper hastily, I had no time for other projects so I simply sent them a part of my diploma work. Based on it, they estimated my potential and invited me for free education. I moved in a month after diploma defense.
Motivation is how deep you realize that you live your only life.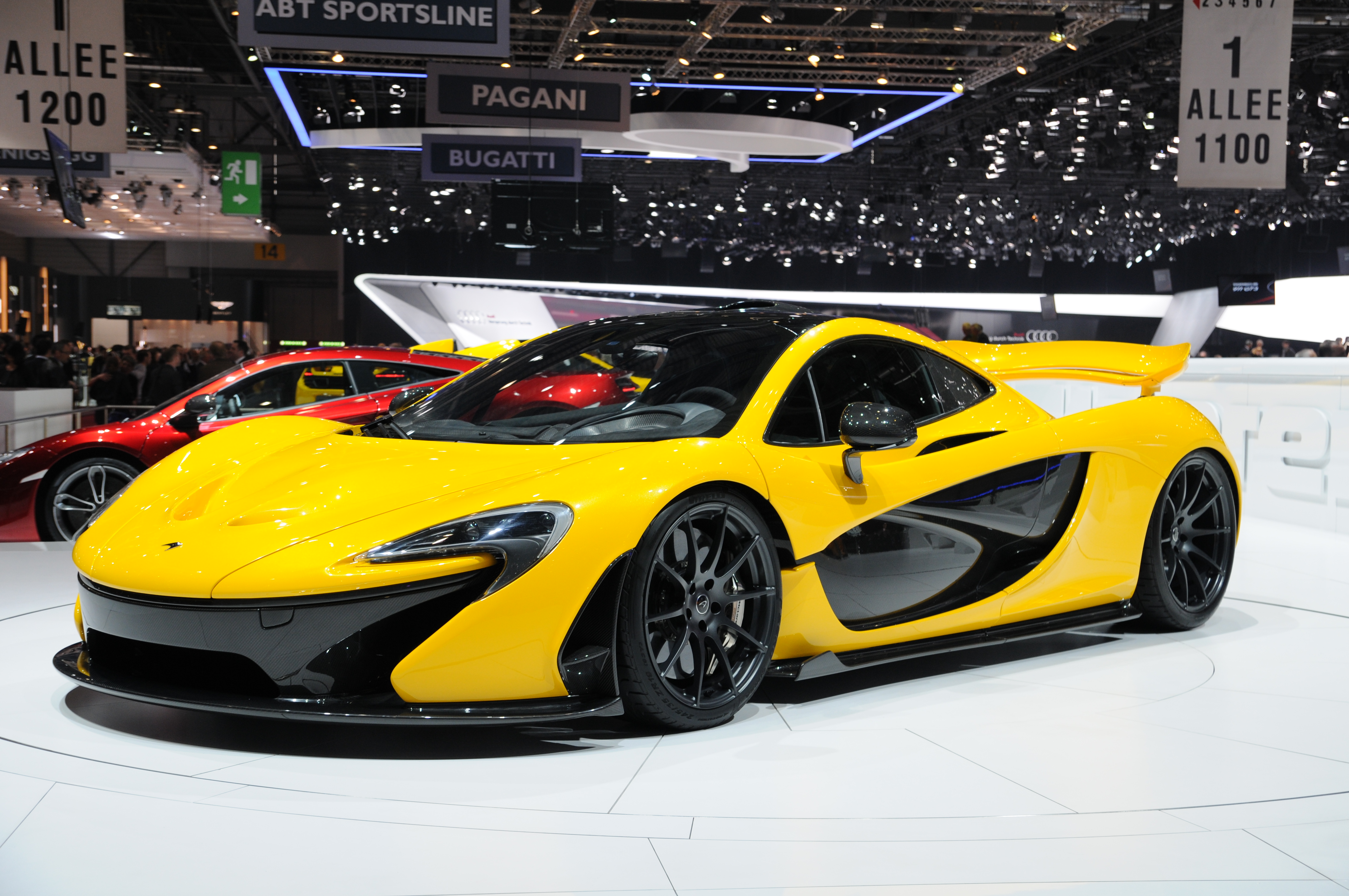 You need to understand that topics in all kinds of competitions are more often than not merely guidelines for contestants not to get lost while completing a task. You need to learn how to read between the lines and be ready to present something that at first glance seems is outside the framework of a selection but presents your talent instead. In Italy they requested a car project and I sent them a space ship, for instance.
In my life things are like this: the more I get rejected, the harder I make efforts to prove the opposite. When I failed to get admitted to School of Design in Turin, or all in all my plans didn't coincide with my abilities, I used to recall the story of Yuriy Nikulin – after his first audition he was said that 'with such a face he should only work in circus'. It resulted in him becoming a clown who won hearts nation-wide and also in him playing many successful roles in movies.
Priorities
In Italy I was the only student in my group who studied for free. Should I have failed to get a certain amount of credits, I risked losing subsidy so I had to stick to a declared level and be some sort of role model for the others. I had neither time nor money left to travel – parents in Ukraine worked hammer and tongs to support me. I travelled around the country after graduation, when I started working for Škoda.
I got offers from Mercedes and Škoda at the same time. Why I picked modest Czechs? They offered me a job while Germans invited for a status of a trainee with theoretical employment. By the time I knew, how designer bureaus worked: there were 5-6 talented students per position that allowed large companies hire new young designer every six months for a small payment and take advantage of their ideas.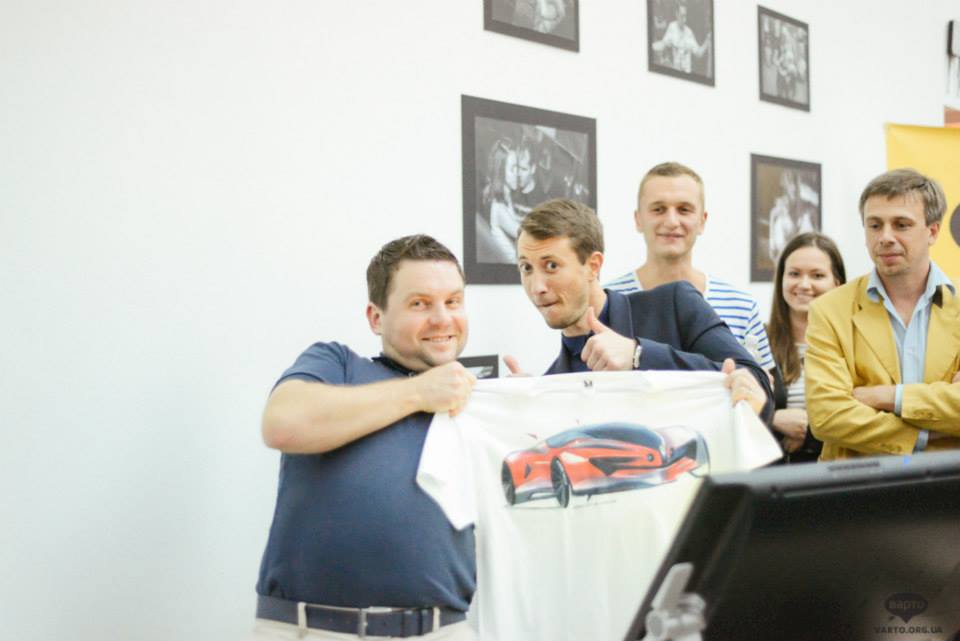 Experience
When it comes to automobile design, beauty is a disputable issue. Every professional has tastes of his own that developed in fine specialized schools. We were explained what was beautiful and what wasn't with examples of authors recognized in time.
Unfortunately, few people know that many Ukrainian guys, some are good friends of mine, work at DACIA_RENAULT in Bucharest, at Honda in Japan as well as at Alfa-Romeo and Pininfarina in Turin. Each of us motivates others in a certain way.
However weird it may sound, best way to have rest for me is to draw. When I worked at Škoda and was engaged with sedans, I used to draw supercars on weekends. As soon as I got to work with supercars – I started drawing something else in my leisure time to get my mind off automobiles. Nevertheless, I draw all the time.
Is there life after McLaren? In the world of car design it is hard to imagine but I hope there is. Anyway, I have a lot of plans for future. I may change my line of work and take to creating clothes. I would willingly work with a fashion house.