UAE EMBASSY ORGANIZES CHARITABLE EVENTS FOR UKRAINIAN CHILDREN REQUIRING SPECIAL ATTENTION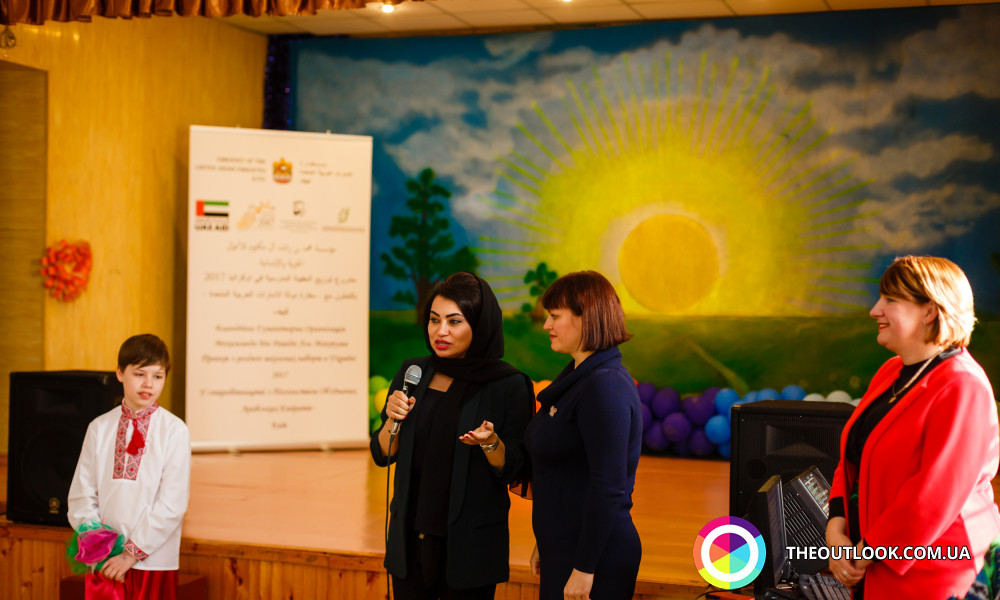 Throughout the year, the Embassy of the United Arab Emirates in Ukraine, in cooperation with charitable foundations, holds kindness events. Today, for Kyiv schoolchildren from Special School I-II degrees No. 12, Head of the Political, Economic and Information Department of the Embassy Najla Al-Rais, with the support of the Charity Foundation of Mohammed bin Rashid Al Maktoum, have prepared special gifts!
A year of 2017 was declared by the country's leadership as the Year of Giving and under this motto there was an event in which children received backpacks with school supplies, exercise books, pens, paints, pencils, albums and much more needed for a comfortable study.
In addition to the 61 school sets for schoolchildren in need, the Embassy provided a part of the laboratory equipment for physics and chemistry lessons for the school number 12; also, six school rooms were equipped with multimedia screens.
"An important priority of our Embassy's activity is to assist those in need, and make good deeds. This is especially true within the framework of the Year of Giving as proclaimed in our country. We are pleased to organize such actions, thus showing our respect for Ukrainians and the desire to strengthen friendship and partnership between our countries. Our gifts will help children to acquire and deepen their knowledge, since it contributes to the future.", noted the Head of the Political, Economic and Information Department of the UAE Embassy in Ukraine Najla Al-Rais.
Also, the children enjoyed an entertaining program, which became a good addition to the event. Children received the sets useful for learning and creativity, and a lot of positive impressions and unforgettable motions.
In their turn, the schoolchildren prepared a program for the guests and meet the foreign diplomats and embassy staff with bread and salt, as required by the Ukrainian tradition of hospitality.
UAE Embassy in Ukraine has planned to conduct more events which are aimed at helping those who need it. So, soon the same events will take place in several schools of the capital. And the final event will be a charity event in the Kiev City State Administration, which will be held with the participation of Kyiv MayorVitali Klitschko.