Embassy of UAE to Ukraine Orchestrates Diplomatic Reception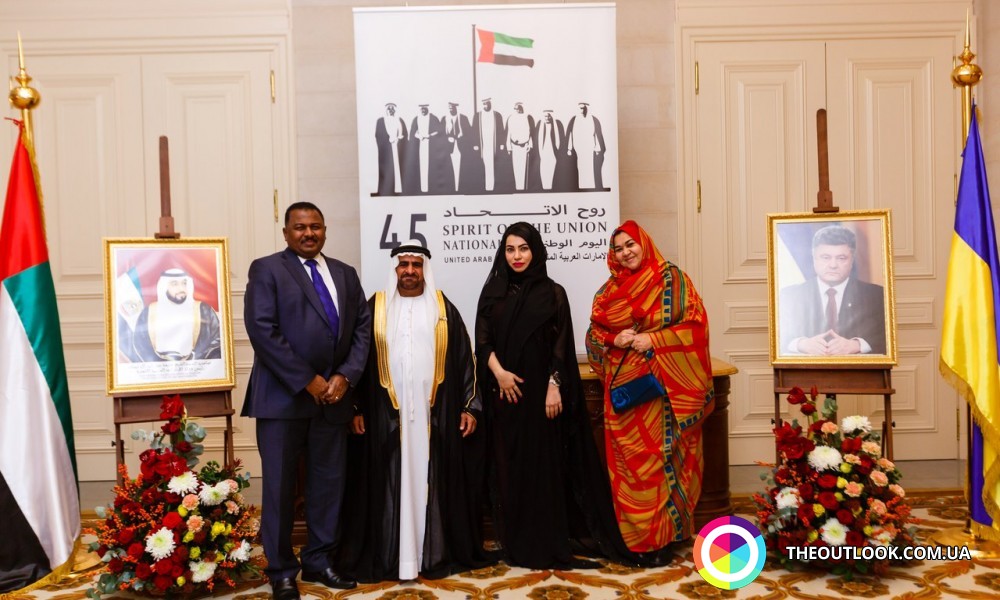 Solemn reception dedicated to 45th anniversary of union of Emirates took place in Kyiv. National Day is celebrated in the country each year on December 2.
Having completed their union in 1971, over a very short period of time United Arabic Emirates managed to turn from a lot in the desert into a strong and economically developed state with living standards there being considered one of the highest not only on the territory of the Middle East but in entire world.
Inside the country celebration of this important Day begins early in the morning on December 2 and ends late night on December 3. Main celebration ceremonies are held in the capital of the Emirates Abu Dhabi as well as in the largest city – in Dubai. In the streets of each city citizens hang national flags, there are solemn parades to patriotic music, at open-air stages loud and funny concerts are held. And in the night cities get lit with thousands of festive lights of fireworks in honor of the holiday.
In Kyiv Ambassadors Extraordinary and Plenipotentiary of such countries as Algeria, Kuwait, Serbia, Qatar, Malaysia, Pakistan, Sudan, Uzbekistan, Turkmenistan and many others along with representatives of non-governmental organizations and UMMA came to join in celebrations together with diplomats from the UAE.
Please, visit gallery for pictures: