The Snow Queen would envy. The best ice hotels in the world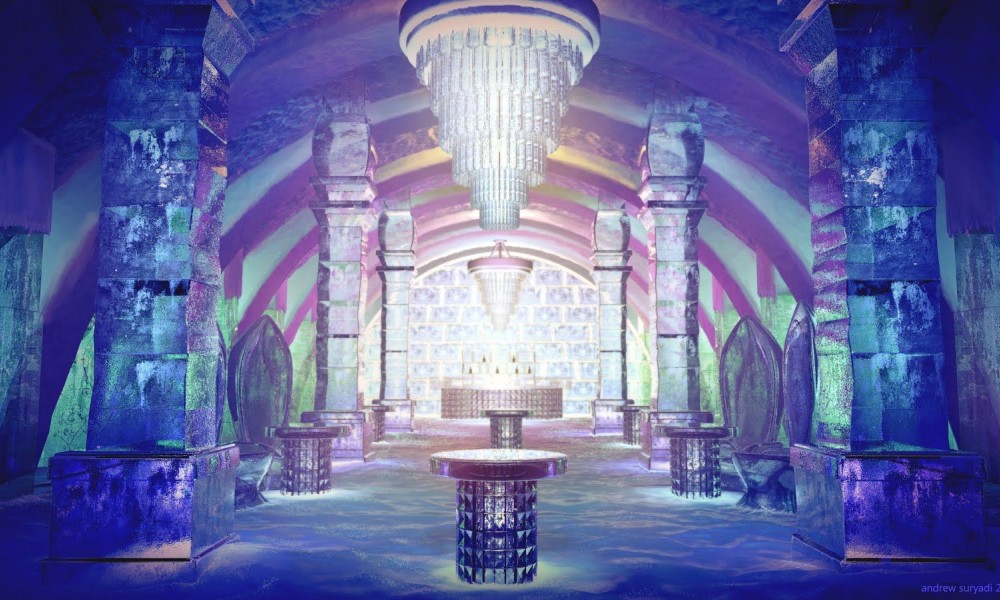 Icerink instead of heated floor. Bomber hat and a puffer jacket as an alternative to terry robe. Eco-hotels and cafes in Canada, Romania and even hot Dubai offer a possibility to have leisure time a-la North Pole. The exotic hotels are not only those near the ocean and tropic palms.
Swedish village of Jukkasjärvi pioneered "ice-building". French artist and ice sculptor Jannot Derid, when having come there because of huge amounts of medium for his work (meaning snow), couldn't even have thought that he would soon become the owner of a real hotel and restaurant complex.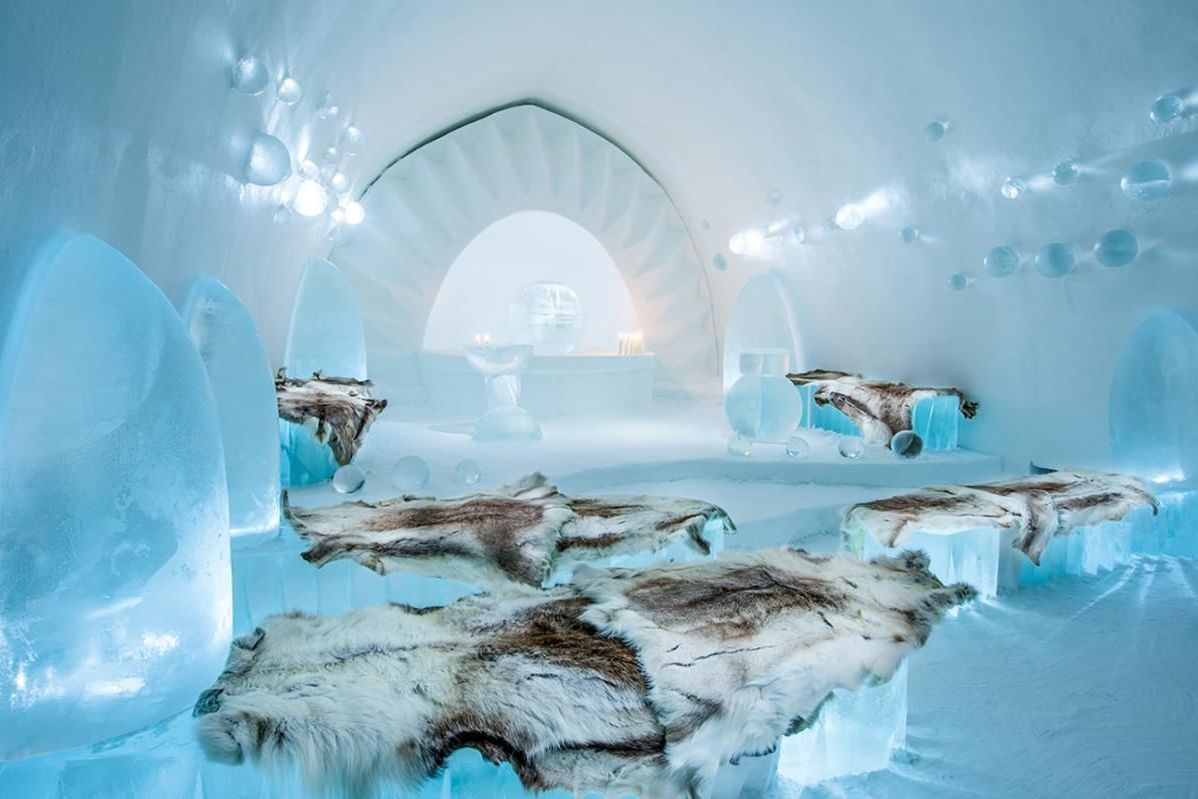 Photo pinterest.co.uk
Originally his plans were only to organize an exhibition. And, as it always happens in such cases, it was all a play of chance. Once, a couple of persons who came to appreciate master's works simply couldn't find a single available room in local hotels. So they had no other option except asking Jannot to help them with an overnight stop. Having given his first clients sheets in the form of buck skin, the carver left them in a room among showpieces. Incredibly, but the guests enjoyed the atmosphere so much that the orchestrator, inspired with their stories, decided to go an extra mile with it. It was time to create more significant constructions. This is how development of the first Ice-Hotel in world began.
Read also: Slippery fun: Best world open air ice rinks
Construction of a complex is a year-round process. Erection works normally begin in November-December. Hundreds of workmen are involved. All the eager ones occupy frozen mansion as the process goes on. As it was mentioned, spending night here implies acquisition of a sleeping bag, cold-proof underwear and a bomber hat. On awakening thermal procedures await icy guests: a cup of hot cowberry juice and a sauna. Holiday season closes in early April. The building gets scheduled for demolition. No special equipment needed for that. Good weather is enough to make Winter World in the form of melted water go down local Torne River.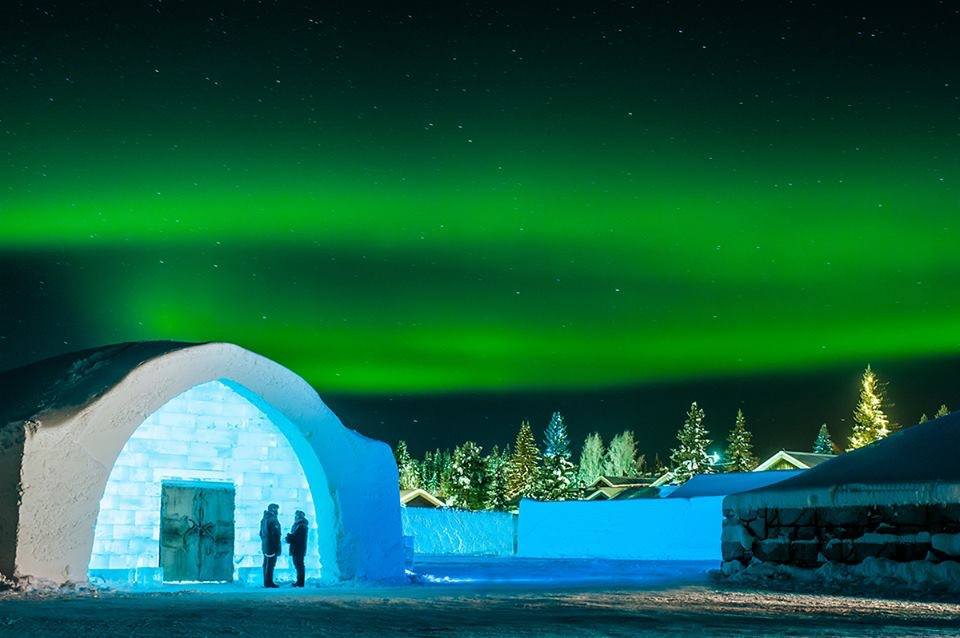 Photo bm.img.com.ua
Ten years later similar palace was built in Canada. Hotel de Glace, operating from January till March, in addition to apartments and restaurants in a Snow Queen style, also have a chapel at their disposal. Hence, extreme bridal couples can connect their destinies right here and even order an icy honeymoon suite. Number of people seeking unusual accommodations increases over time. Therefore construction design changes constantly with its territory enlarging year over year.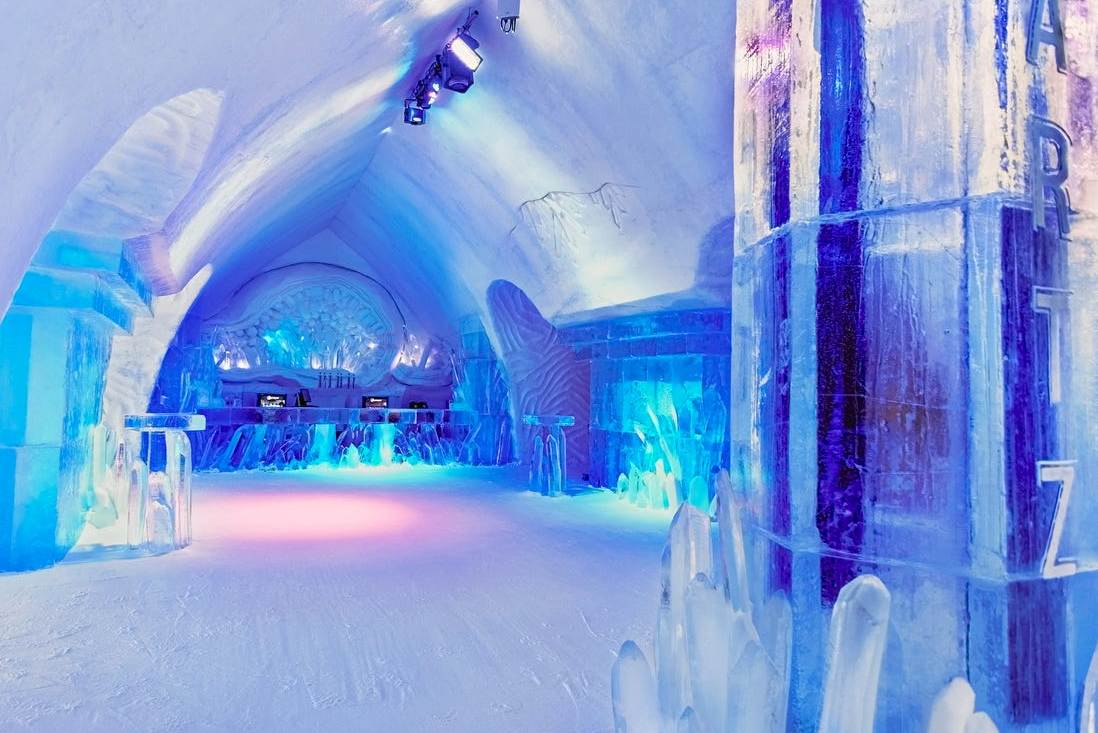 Photo businessinsider.com
It turns out it is possible to freeze in 40 degrees of heat. It is enough to cross the threshold of Chillout Ice Café in Dubai. To think of it, it is the only public establishment in Middle East where temperature constitutes minus six degrees. All interior design and décor items up to picture frames and window curtains are made of carved ice. Staff familiar with hard winters (mostly from Russia and Romania) hand out puffer jackets to local citizens unaccustomed to frost.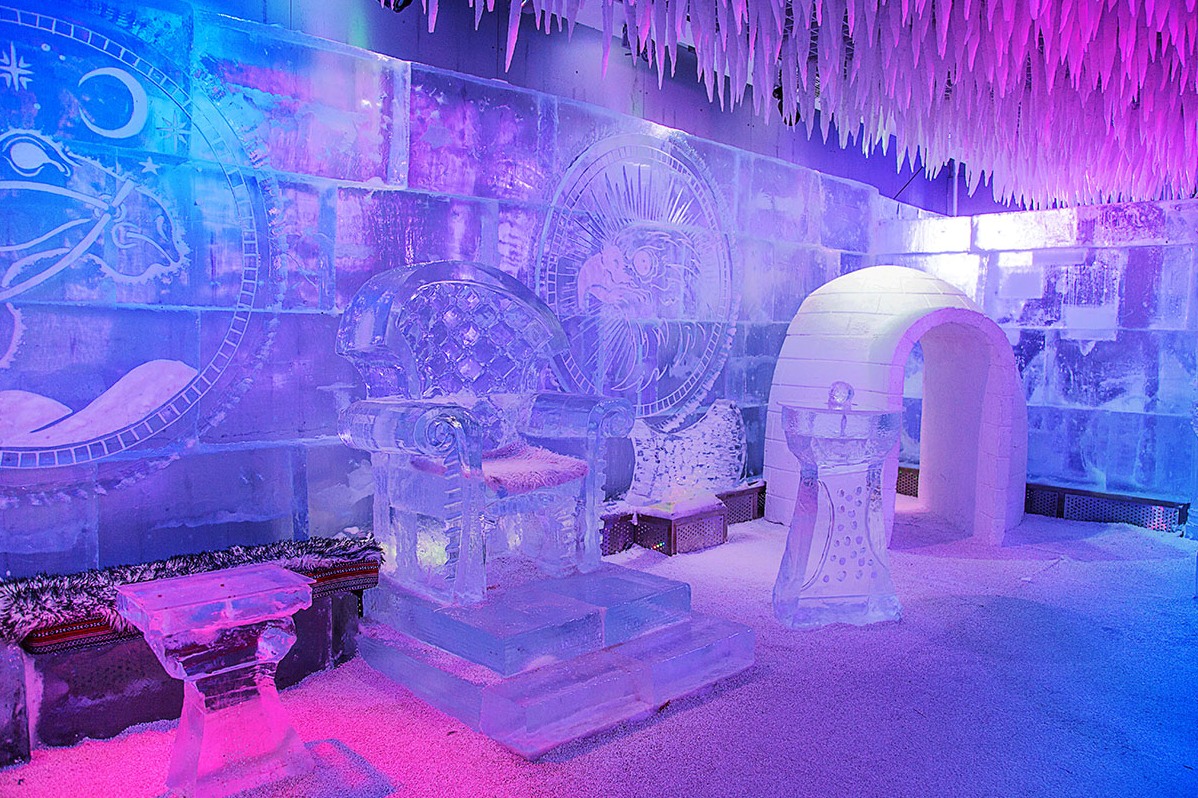 Photo ahlandubai.com
Speaking of Romania, this country also has eco-hotel at its disposal and rooms there are being booked lickety split. In order to have guests feel themselves on the North Pole, owners of Balea Lac even elaborated special dishes. So there will be no need to add ice to your drinks – they will be refreshing anyway. Everything warm except woolen blankets and clothes is taboo here. It is strictly prohibited to bring damoiselles, bottles with warm water or even coffee cups to a room. Road to the location will constitute another trial for those afraid of low temperatures since the only means of transport that goes here is a rope way. So, think twice before you decide to go for such a chill out. More so if you start breaking up after the first ice cream scoop.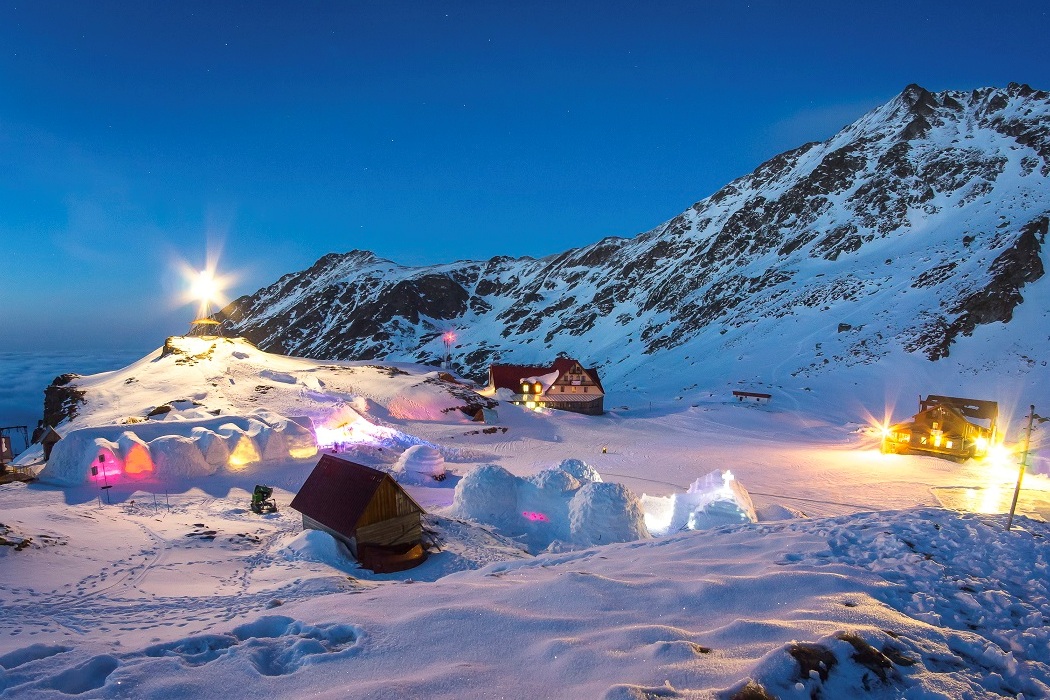 Photo sibiutourguide.com
Cover photo wallpaperaccess.com