Pompei East: Jerash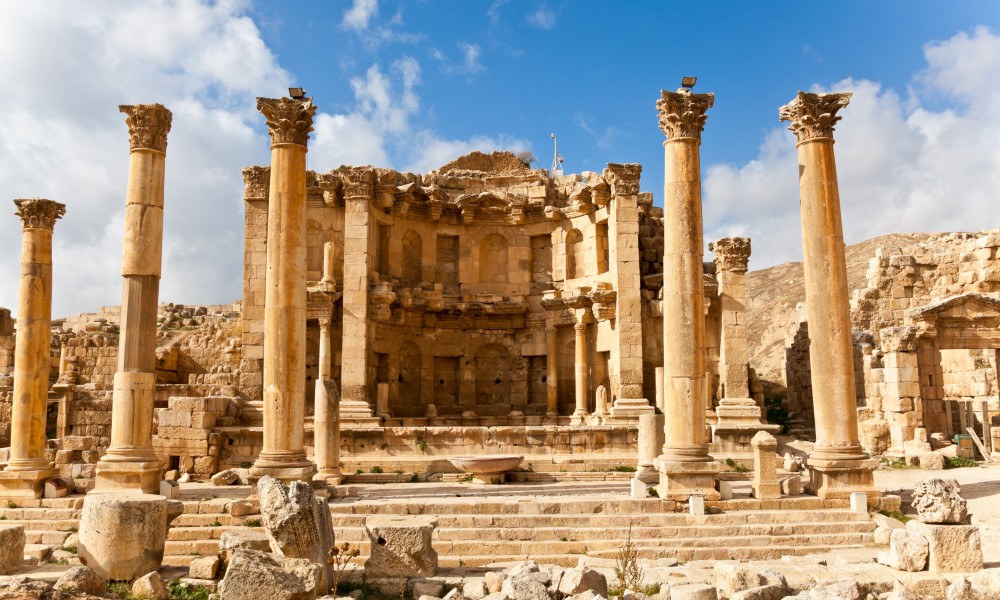 I put my finger into the gap of column, froze for a moment and cried out with delight - it moves! There was a heavy stone pillar above my hand, once carved and piled up on a pedestal by some Roman architect or his Arab assistants. This amazing column and hundreds of others alike are a part of the ancient city of Jerash situated in the north of Jordan.
Many tourists are taken to the "walking" column where they try to push into a crevice either fingers or a spoon. It is true that it gently comes down and then rises up. The spectacle is a little eerie considering that you are standing next to the spoon, especially if you have frozen after inserting your fingers into very high, heavy column. Local guides with slightly condescending smile listen to the delighted exclamation provoked by the phenomenon and later explain that a strong pillar have never fallen down, and it sways under the influence of Earth's gravity and wind. They say, it is just very high, so it is moving back and forth.
The ancient city, which according to historians is more than 6000 years old, is worth for observing the whole day. Once conquered by Pompeius, it was known under name of Gerasa. The settlement flourished and was famous for its trade. However, in the beginning of the century, after a strong earthquake Gerasa was covered with sand. Perhaps is saved the place from destruction and vandalism. They have started to remove sand about a hundred years ago. At that time, before the eyes of archaeologists emerged amazing aqueducts, a simple but ingenious design of urban sewage, fountains, roads paved with stones, the ancient temples dedicated to Zeus, Artemis, Dionysus and the other Olympus residents, women's bedchambers with stone dressers, burial place, endless colonnades, towers, gates, and well-preserved azure tint mosaic still mesmerizing by its beauty...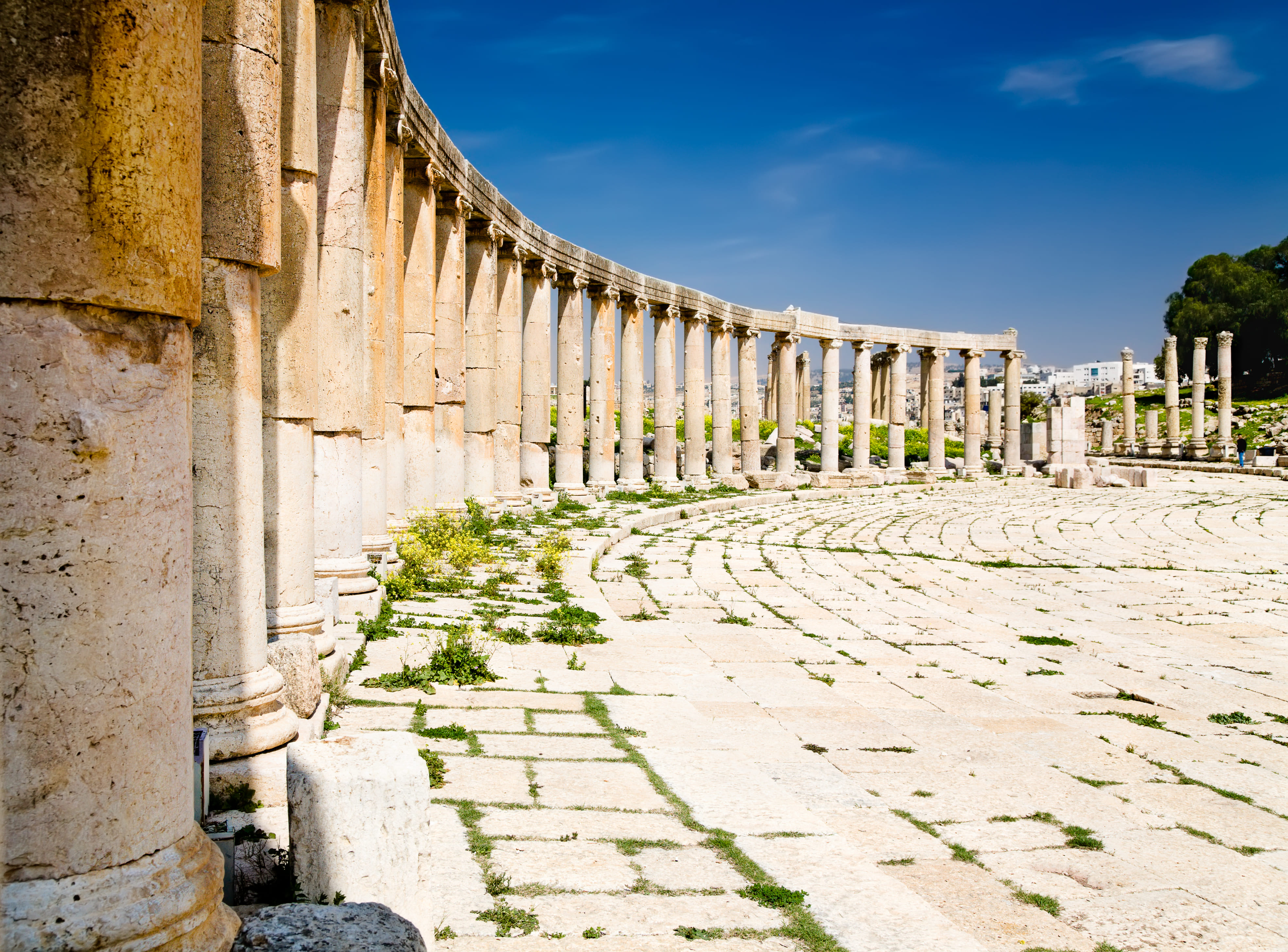 Photo freepik.com
The city walls in some spots show authentic carvings, granite and marble decorations, and the main street of Colon has clearly visible genuine chariot tracks worn in the original stone. Jerash still holds many secrets. After all, only a third part of the city have been excavated, and is likely to wait for some time before opening doors to its history. Excavation is not expensive, but the modern Jerash, a typical Middle East settlement, spreads above most of ancient site.
Read also: City on 19 Hills. Amman
Many of its residents make their living at the expense of a truly Roman city. Most of the inhabitants of Jerash work in the tourist business, restaurants, rent cars to visitors of ruins, and some have mastered the role of gladiators and almost daily enter the arena of local hippodrome to ride a chariot, or to win the fights.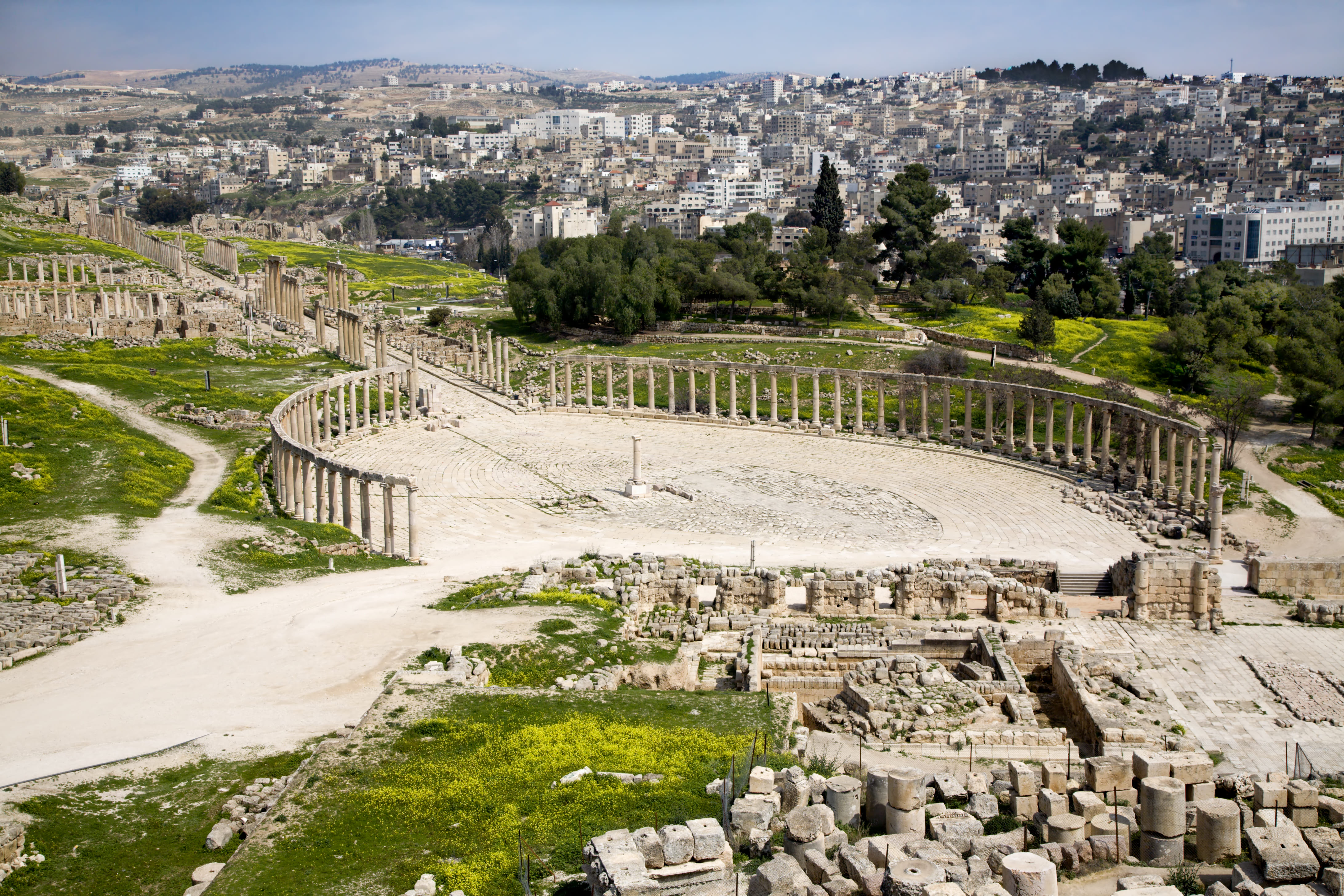 Photo freepik.com
Hippodrome in the oldest part of Jerash is impressive: 244 meters long, and 52 meters wide, in the heyday of the city, it used to be an epicentre of sports, chariot races. About 15 thousand people came there to pat winners and express their "boos" to race losers.
Read also: UNESCO protected: Your breath is taken away here

Nowadays it still welcomes the audience. Local people dressed as gladiators, arrange performance with paid submission, every day except Friday. Forty-five legionaries in full combat gear go between columns, demonstrating their military training, and ten the most physically prepared guys depict gladiators that fight "to the death". The audience decides what to do with the looser, raising their thumbs up or down. Prostrate, depending on the outcome of performance, may be "pierced" with the wooden knife and then several Roman chariots come to the scene. Then the tourists slobber over slim Arabian horses.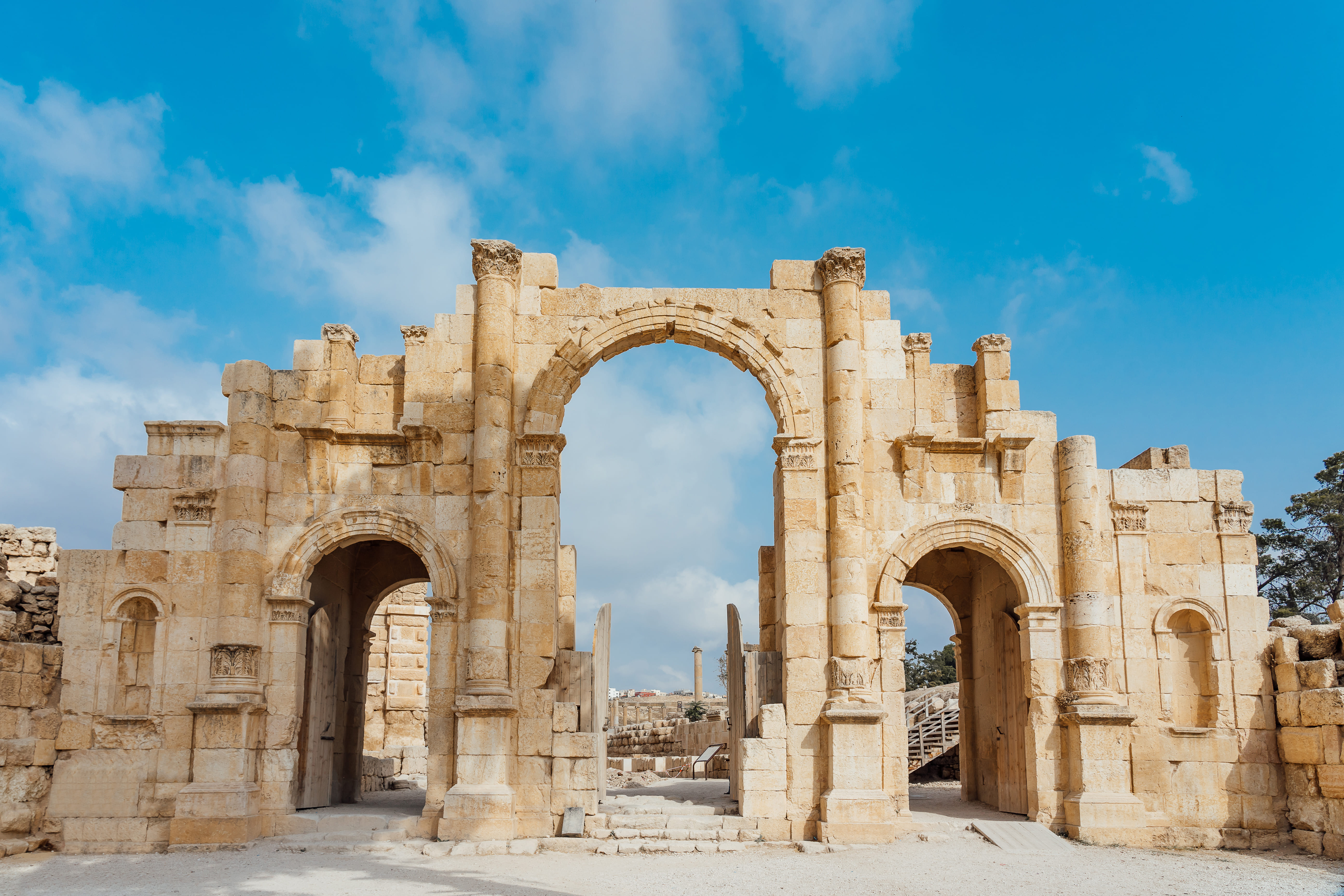 Photo freepik.com
Once a year Jerash hosts a special open-air festival. Ruins of the city is transformed into a settings, torches and candles encircle the authentic locale and take viewers into another world, where nothing is modern, where reigns eurhythmics of dance, captivating voice and endless music. Jerash is included into the UNESCO list of world masterpieces of culture and history.
Cover photo freepik.com