From the screen to reality and back: places where famous movies were shot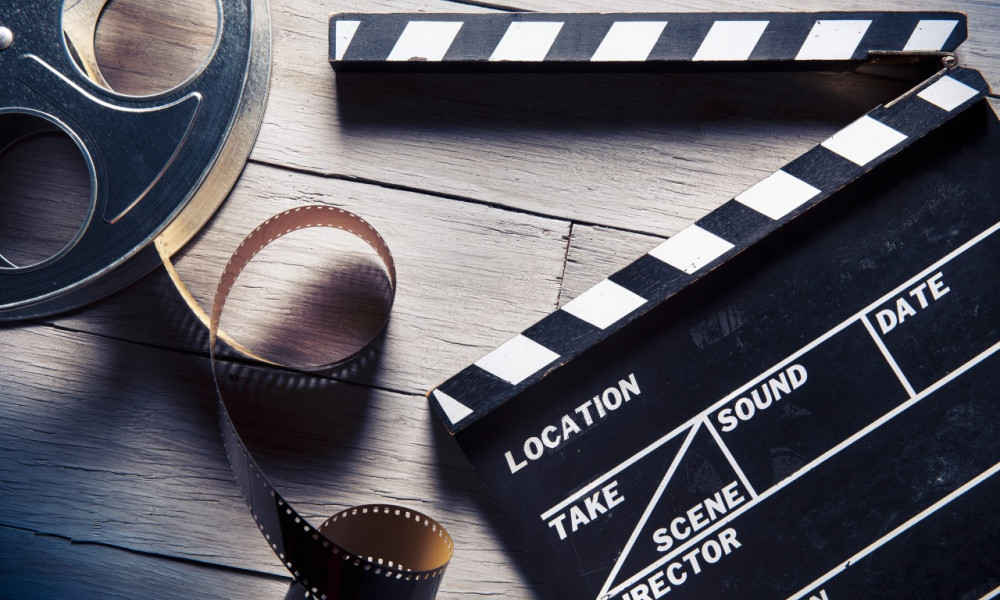 How many kinds of tourism are there? Gastro, ecotourism, shopping — there are probably as many varieties of them as travelers themselves — everyone choose what they want. Today we talk about people visiting places that have become locations for shoting famous movies.
According to various polls, about 40% of all actively traveling people, at least once thought to visit the places where famous films were created. This means that almost every one of us while atching our favorite movie or marveling at the beauty of the frames of a new picture, dreamed of seeing it all live and move on to another side of the screen. Travelers often say that New York is the most cinematic city among their travel goals. Its yellow cabs, Manhattan skyscrapers, ethnic areas, beautiful streets and dangerous gates, thanks to the movies, have become familiar, probably, to every person on our planet. But it is not just about the Big Apple, you will find other recognizable places in our compilation.
New Zealand
Local director Peter Jackson with his films about hobbits, elves and orcs, forever became the history of New Zealand, the real Mecca for fantasy fans. In addition to the fact that this country earned a lot of money on large-scale shootings that needed a huge number of workers, the New Zealanders continue to raise large sums even for many years after that - Tolkienists of the entire planet come here either on their own or by paying special tours to travel to the cinema places. Rich in all the colors that you can imagine and the amazing nature of the country, it willingly accepts more and more new generations of fans of the "Lord of the Rings" and "The Hobbit". One of must visit places – Tongariro National Park which became the site for the filming of the famous Mordor. By the way, Jackson, being not only a talented director, but also a true patriot, continues to attract projects to his home country - besides Tolkien's screen versions, he made "King Kong" and several other films here on a large scale, therefore specialized movie tours for tourists will only expand .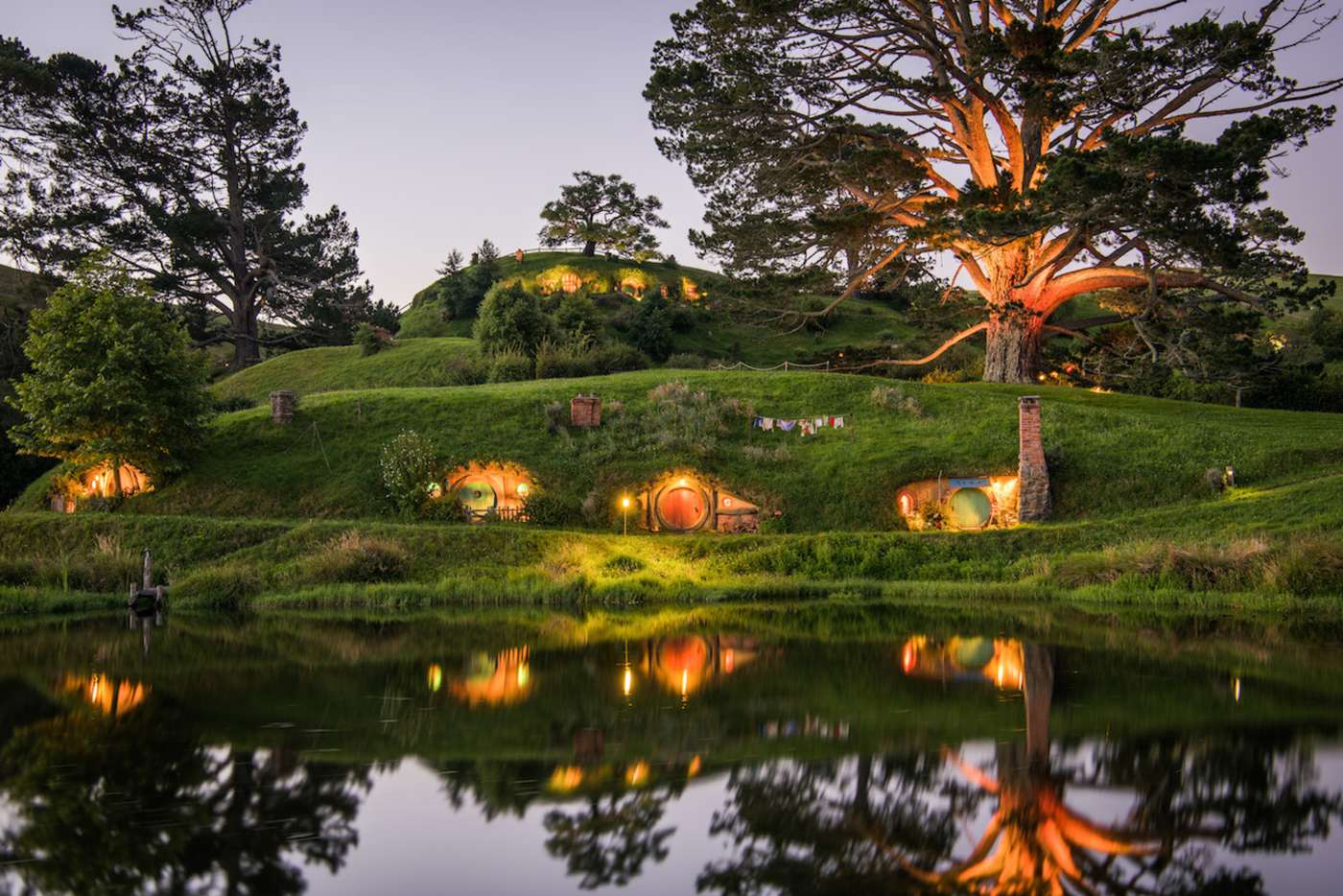 Photo digitalrev.com
Wadi Rum Desert

The Jordanian desert with its fantastic landscapes and red-orange sand is located about 60 kilometers from Aqaba and Eilat. This convenient location allows filmmakers to actively use these amazing landscapes in science fiction films. For this, Wadi Rum was even called the "Moon Desert", because "Martian", "Red Planet" and "Star Wars" were filmed here. Virtually all safari tours and jeep tours today, one way or another, are associated with a visit to the local canyons and mountains where legendary shots were captured. According to those who have been here, the desert is amazing in its appearance; perhaps it's not even necessary to use computer graphics, everything is so unearthly.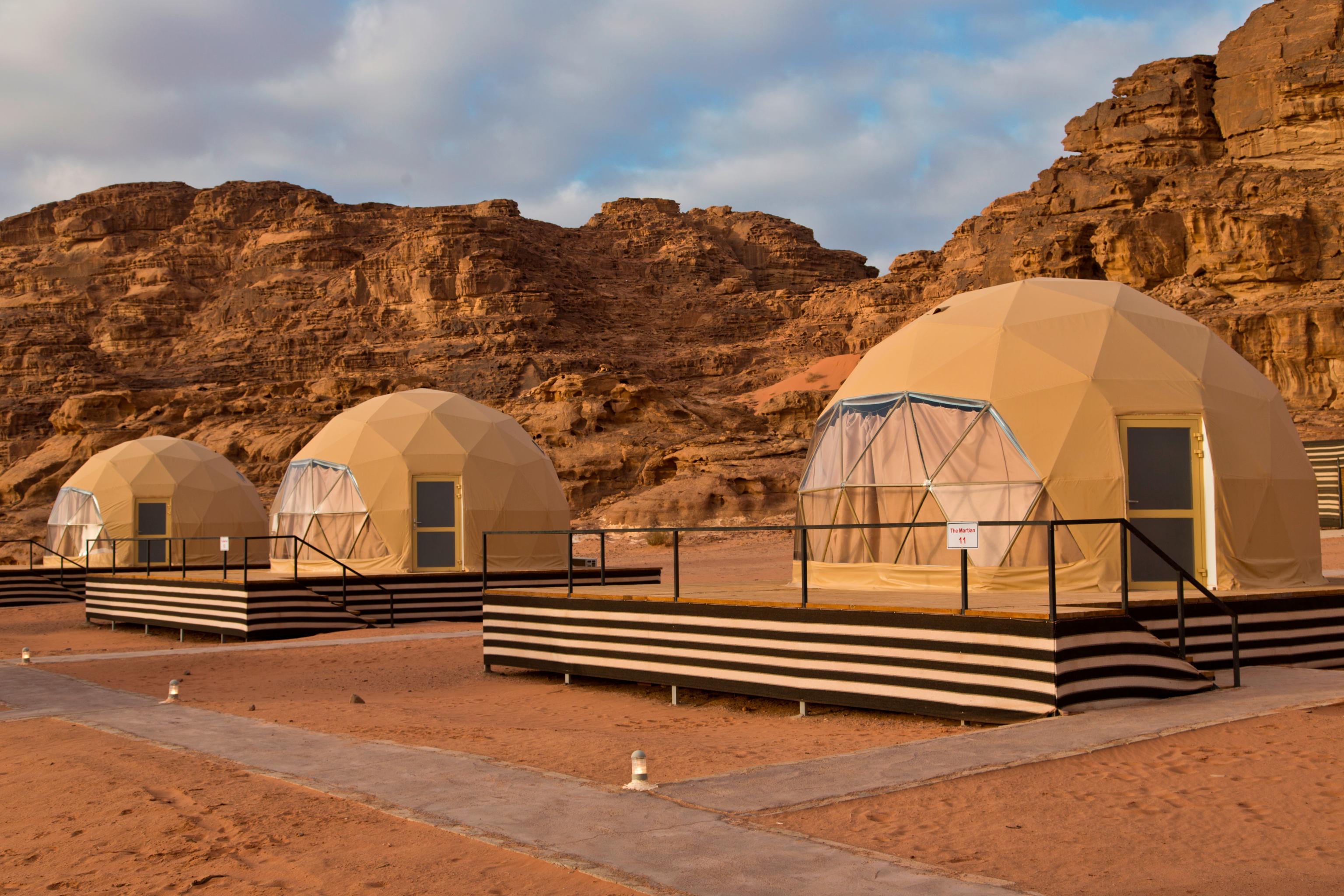 Photo edition.cnn.com
Tataouine
Stable tourist flow, Tatavin, in the south of Tunisia, is a thriving place where George Lucas filmed his iconic "Star Wars". The filmmaker's special attention was attracted not only by old houses and administrative buildings, but by ksars, special Berber granaries, used both as exteriors and as interiors in the film. Lucas was so imbued with this place that even named one of the planets in his film Tataouine - precisely in honor of the city. What else is interesting is the very real connection between Tataouine and the cosmos: in 1931, a meteorite with a very rare structure fell there, as a result of which 12 kg of the rare mineral diogenite were found.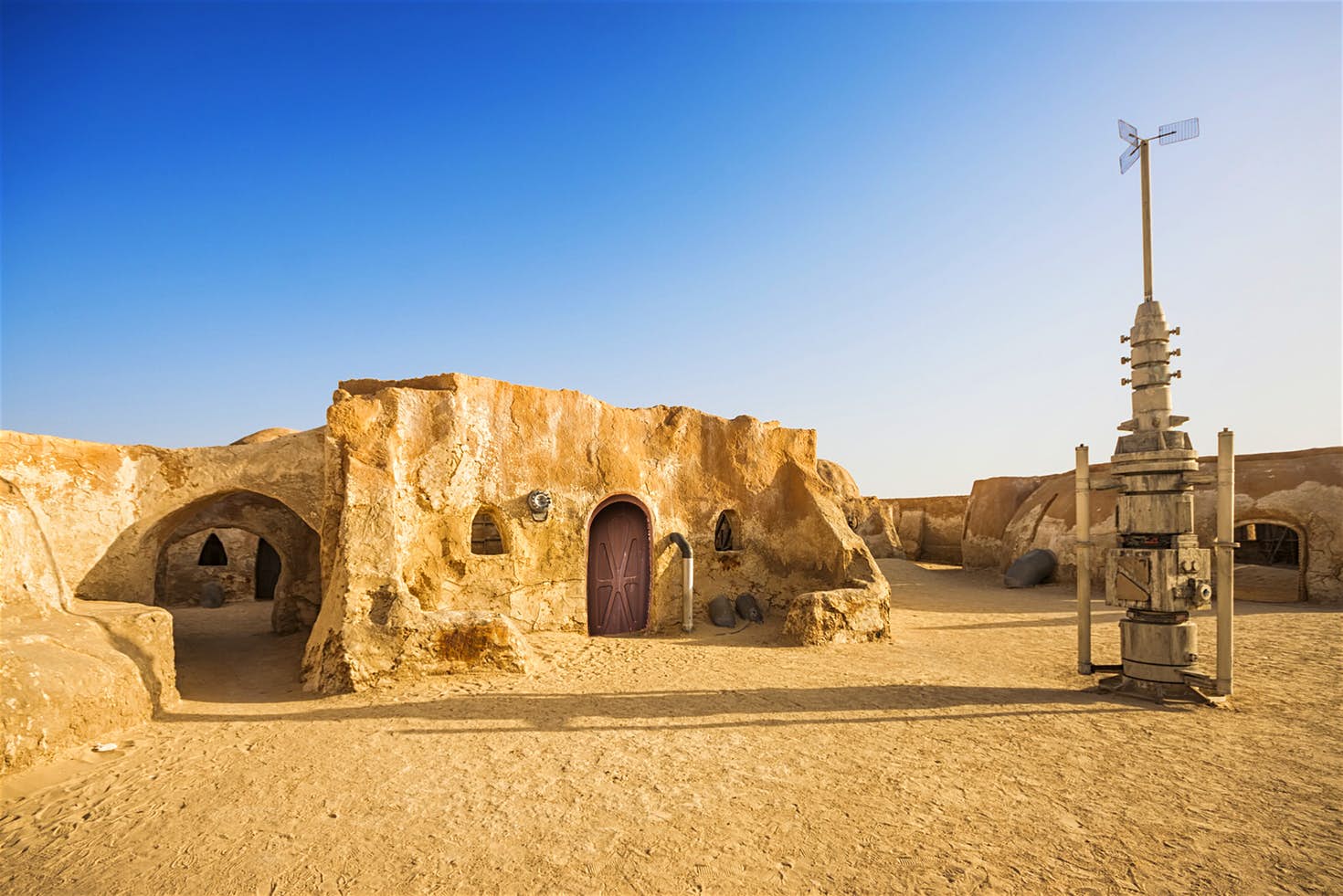 Photo lonelyplanet.com
Oregon State Hospital
It was in this gray three-story building and next to it, Milos Forman took off his existential masterpiece "One Flew Over the Cuckoo's Nest" with the brilliant Jack Nicholson. Surprisingly, the head physician of the hospital, Dean Brooks, in contrast to many of his colleagues, not only did not oppose filming in a real hospital, but also became a consultant to the director. Having given the filmmakers a half-empty building complex, Brooks also called some of his patients to act as extras and episodic characters, believing that this could be a kind of therapy which was strange at that time. Today, as we know, the hospital has become a place of pilgrimage among moviegoers and art therapy is recognized as a rather effective method in many diseases.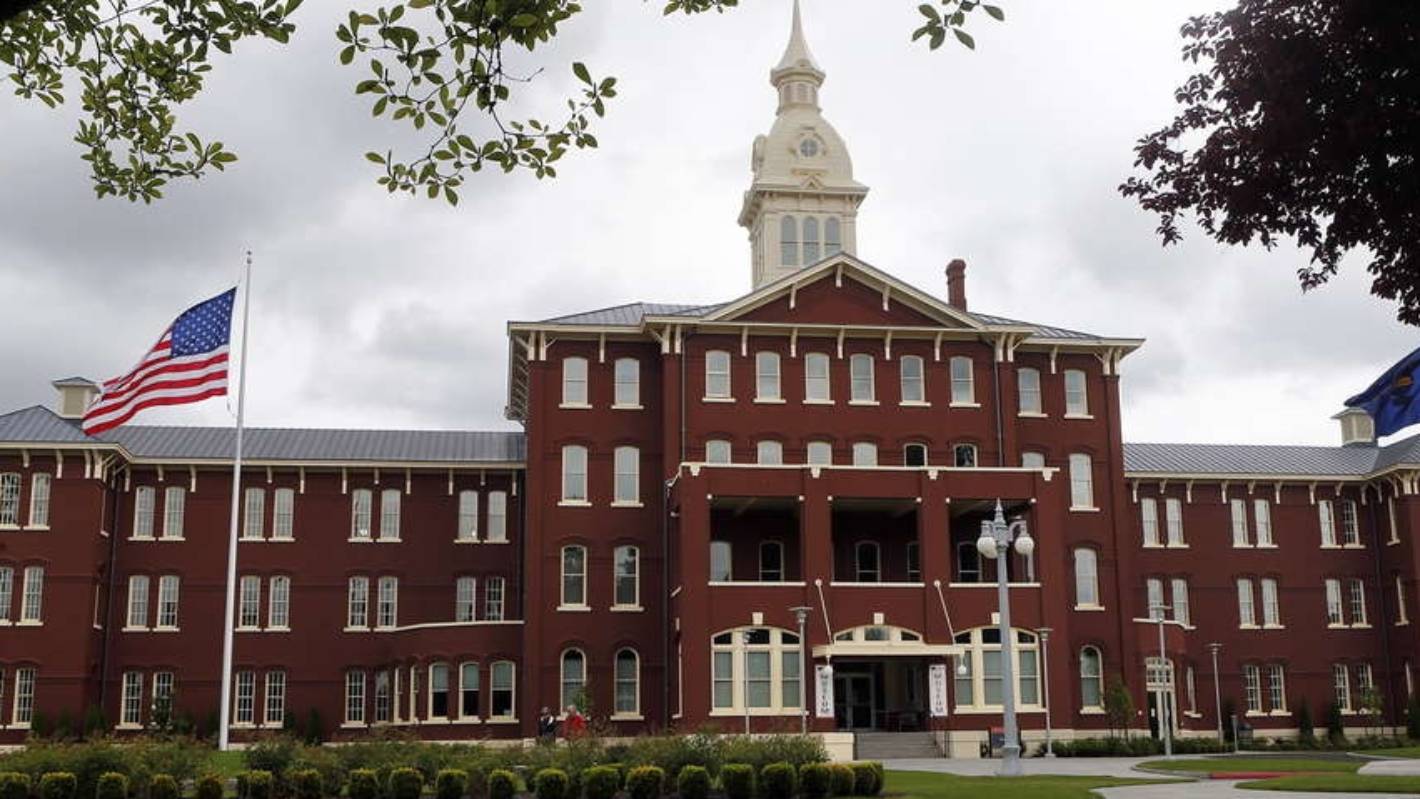 Photo stuff.co.nz
Gothic quarter of Barcelona

A unique part of the center of the capital of Catalonia is a fairly well-known cinema location. But his main role for today, this area really "played", because it pretended not to be Barcelona at all, but Paris in the film adaptation of Patrick Süskind's novel "Perfume". This labyrinth of streets and gateways so convincingly transferred the modern viewer to the foul-smelling and gloomy districts of Paris of the 18th century, where a brilliant perfumer operated. In addition to the director Tom Tykwer, this place was also loved by such talented people as Woody Allen and Paul Greengrass, who filmed here "Vicky Cristina Barcelona" and "The Bourne Identity".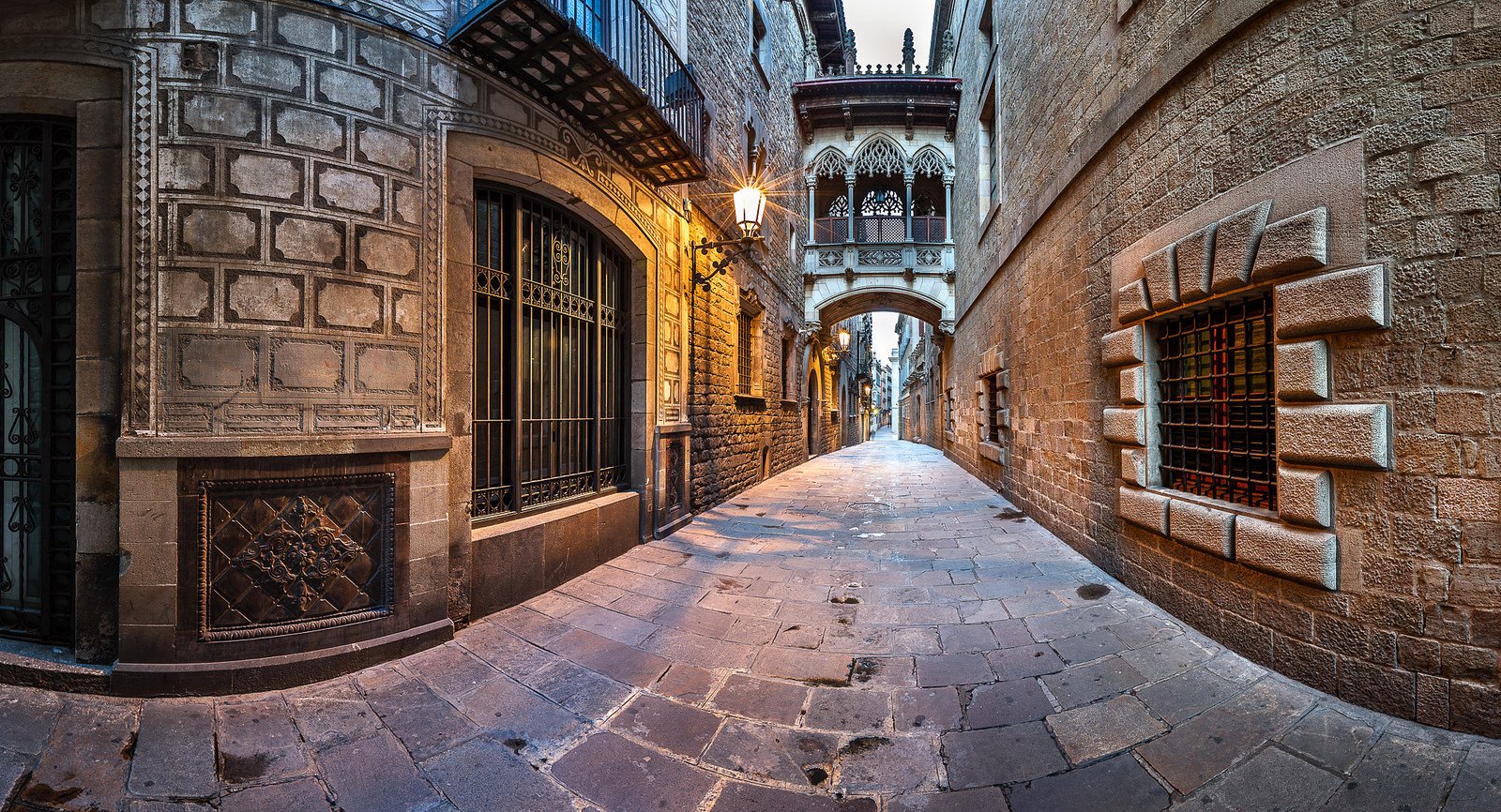 Photo oddviser.com
Positano
A pretty Italian town on the Mediterranean coast has become an important part of the action-packed film "The Talented Mr. Ripley" with Matt Damon, Jude Law and Gwyneth Paltrow playing the role. An important task for artists was the need to give the city the charm of the 1950s, although the filming took place in the late 1990s. Thanks to the perfectly preserved architecture and the love of the Italians for retro, the cinematographers worked precisely and brilliantly coped with the task. The unique atmosphere of an aristocratic resort with national holidays, unhurried pace of life and sultry beautiful people became the hallmark of the picture.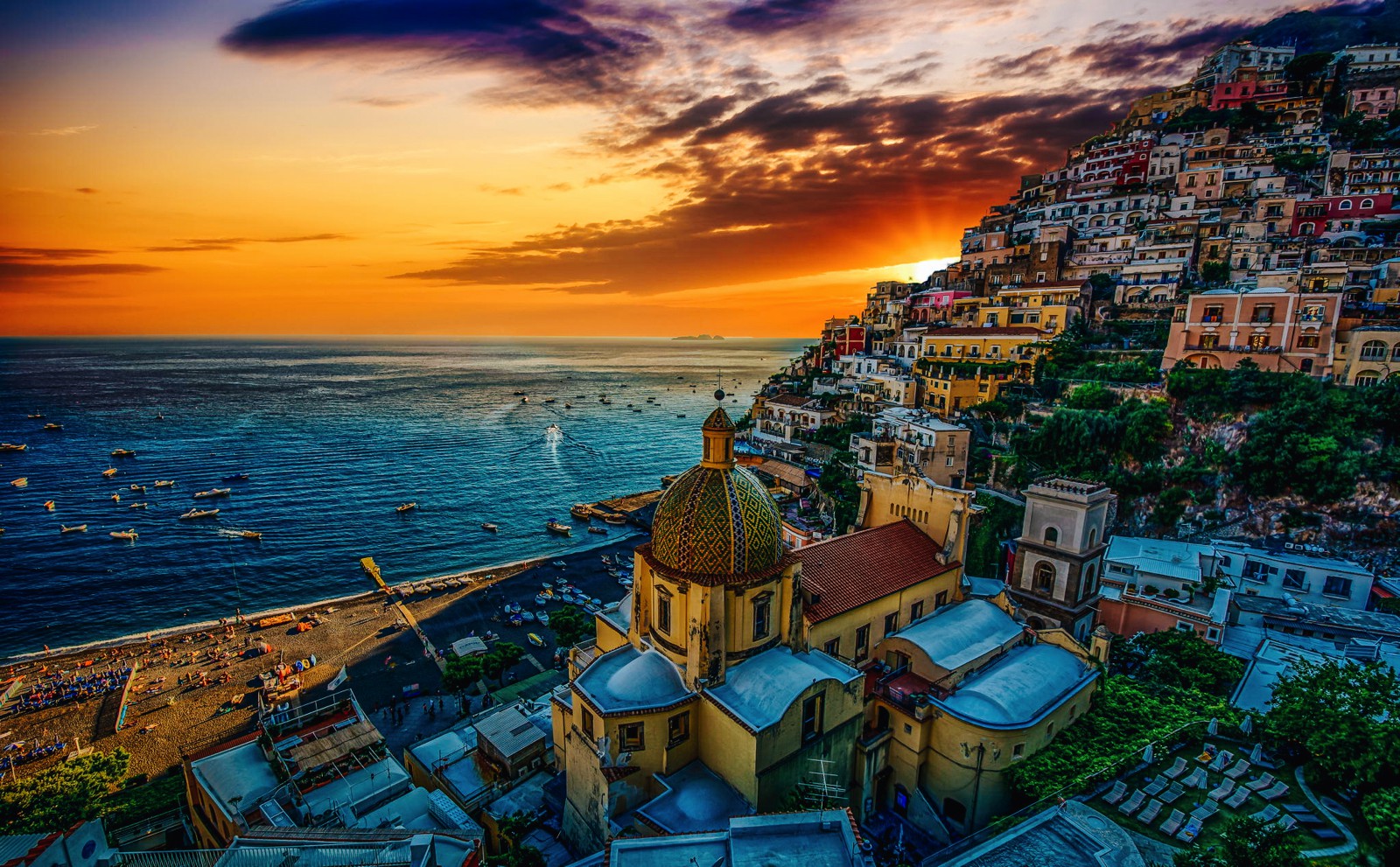 Photo aviaflot.ru
Gapstow bridge
But we can not imagine full compilation without New York! We will tell about the small stone bridge Gapstow which has become famous thanks to the film "Home Alone 2". It is against this background that the climactic scene takes place when Kevin, along with his assistant-lover of pigeons, beats the intruders. This landmark is located in Central Park, but not everyone knows about it, even if we talk about New Yorkers. Nevertheless, there is always a lot of tourists and moviegoers near the bridge who googling found this desired object having googled it previously. In addition to the adventures of Kevin, the bridge can still be seen in other famous movies, for example: "The Devil Wears Prada" or "Brutal Games".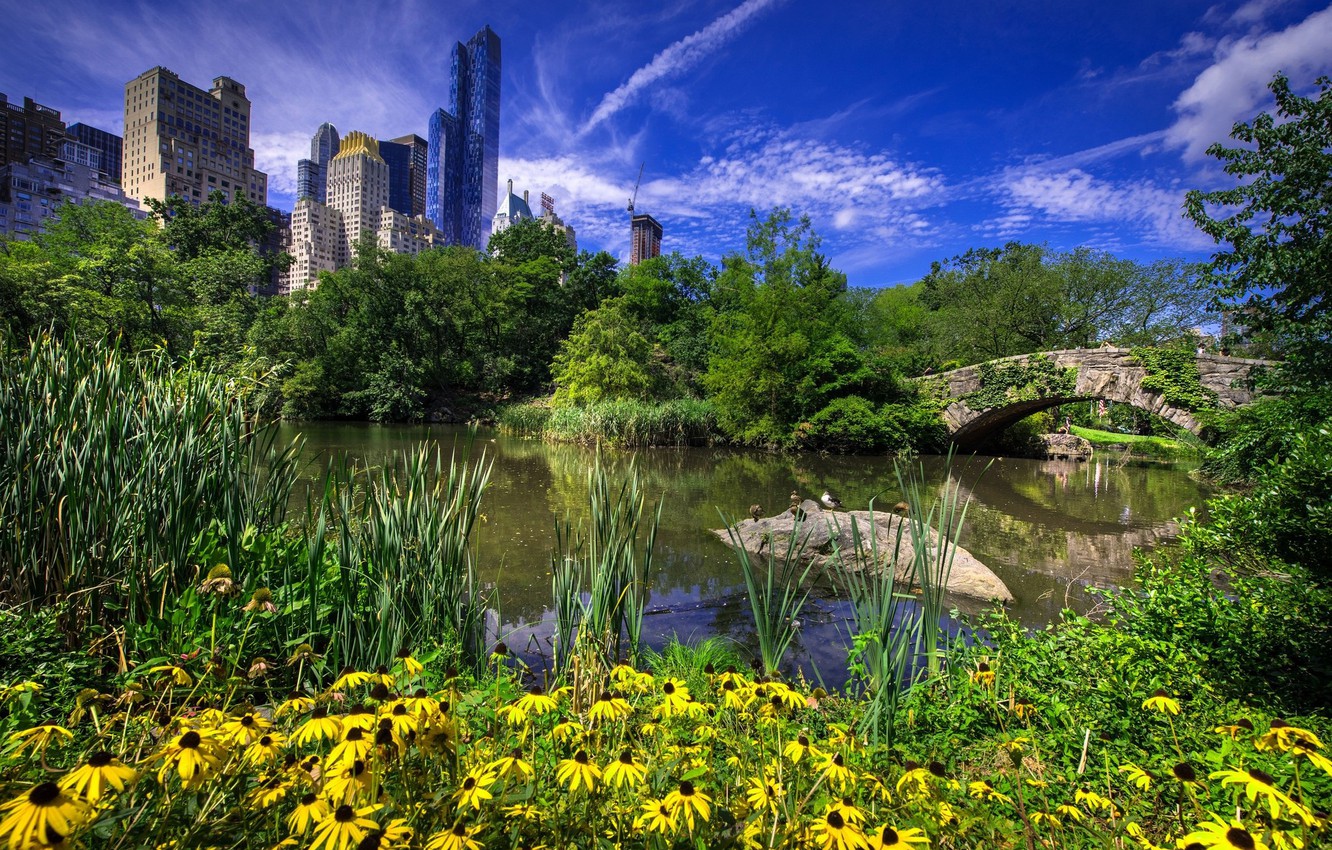 Photo goodfon.ru
BONUS

The Harry Potter series of films not only made Joan Rowling fabulously rich, and the young actors who became real stars of their generation, but also let the whole world enjoy British landscapes. The adventures of the young magician were filmed in many parts of Albion, so locations can be found in England, Scotland and Wales. Nevertheless, the main point is the legendary platform-portal 9 ¾ which is at the London Kings Cross station. In life, as in principle, and in the film, it looks quite normal which does not prevent it from being the busiest when it comes to people and tourists at the station. It is good that there are no people willing to run up and try to go through it to the world of magic.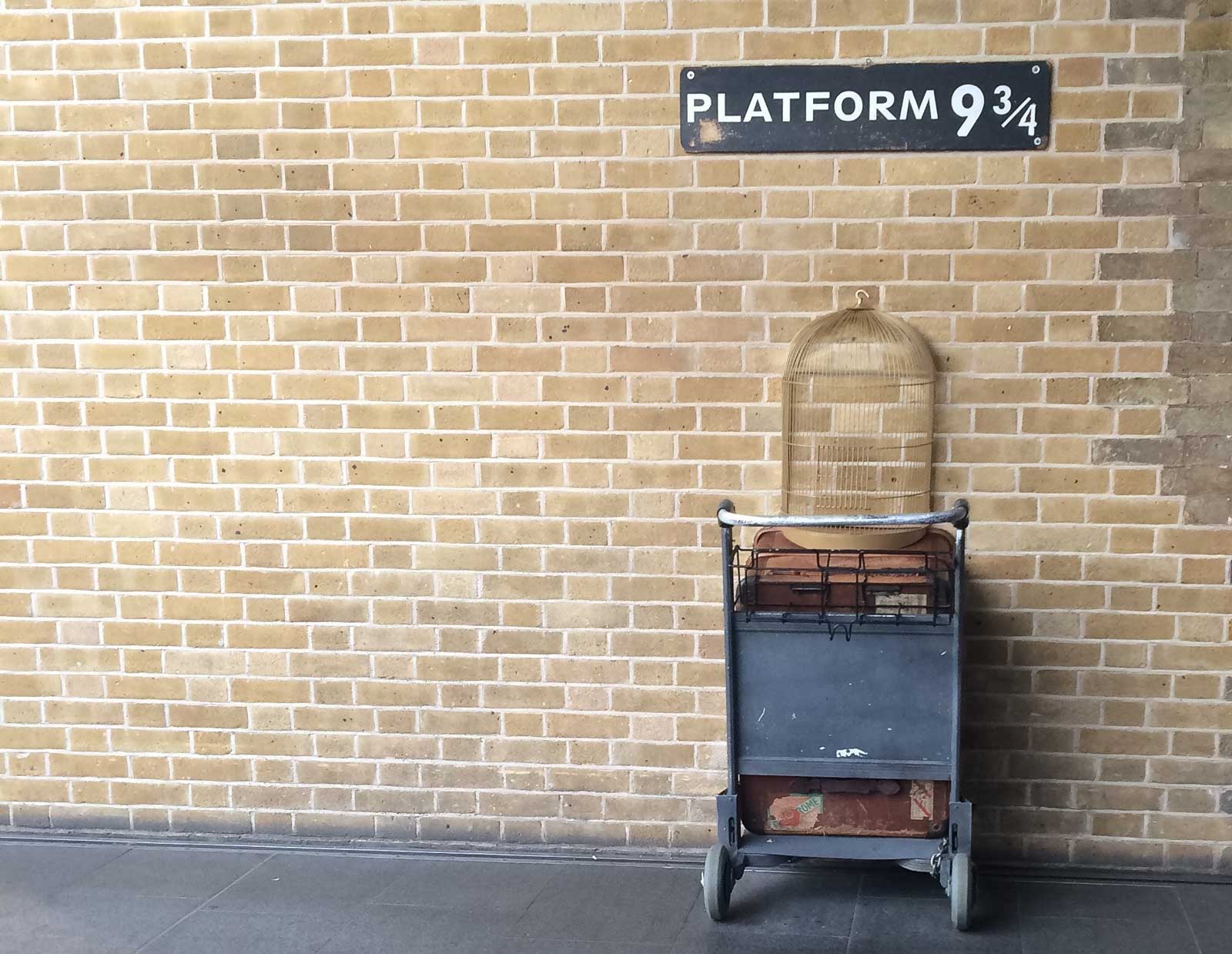 Photo englandrover.com
Cover photo surfingbird.ru