Palaces of the desert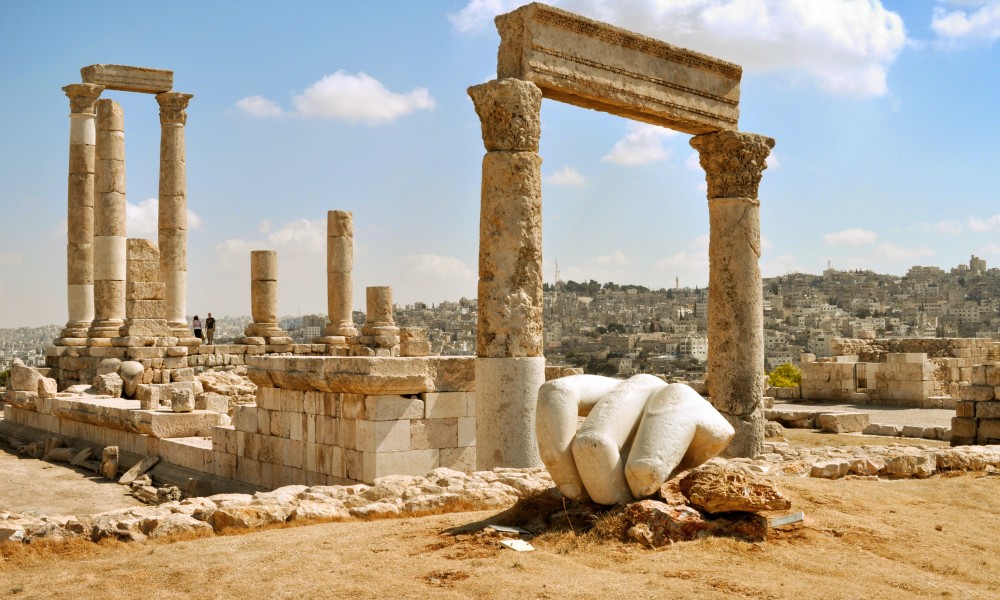 They have been on duty for many years. Beaten down, crippled, lost friends in battles, they are still staring into endless sand landscapes to see whether an enemy is approaching, and every day they lose their memories crumb by crumb. About thirty palaces and castles live out their remaining days scattered throughout the deserts of Jordan. Once majestic, terrifying and awaking mystical awe, even now these fortified palaces are able to captivate a traveller.
They were usually built at the intersection of trade routes, with purpose to protect borders and accommodate noble residents, so those who reigned could escape from the bustle of the city, to retire and enjoy the desert winds or leisure with friends. Jordanian palaces are the best representatives of flourishing early Islamic architecture. Built in the best Greco-Roman and Persian traditions, they surprise with mosaics, frescoes, stucco and carved stone decorations. Of course, over time, their former grandeur decayed, crumbled down, somewhere it was damaged by vandals or suffered after battle. However, fortified palaces survived well enough for today's visitors to appreciate high skill and taste of ancient architects, and to understand how people lived, what they admired and worshiped in those times.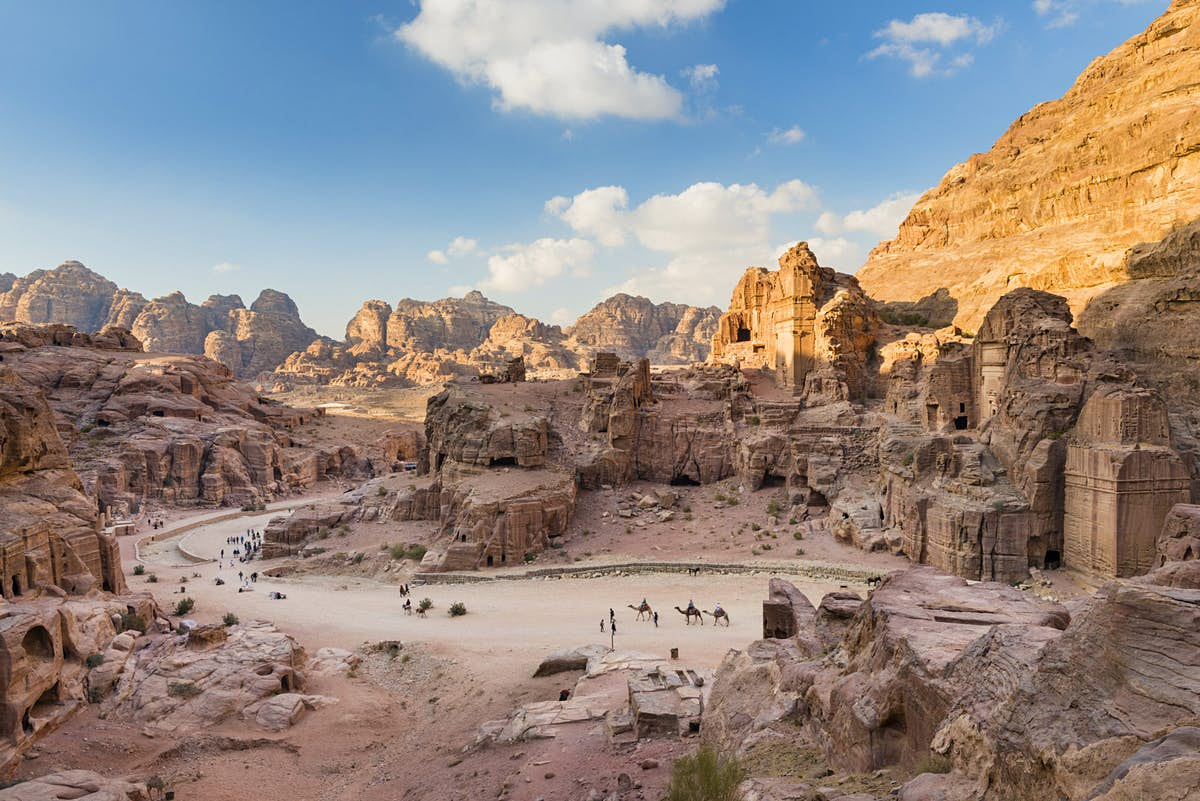 Photo lonelyplanet.com
Most of the palaces in the desert were built at the beginning of our era. Not all of them were used for warfare. Yet the lack of a defensive architectural design suggests that many were built as shopping centres, recreational retreats to host traveling caravans, they were meeting venues for "civilized" part of the land and the Bedouins, for numerous tribes who discussed agricultural issues, accepted travellers, concluded deals and marriages. Many of these complexes are located to the east of the Jordanian capital Amman, and accessed by a car they can be examined within a couple of days.
One of the best preserved palaces is Qasr Amra. Its grandeur is recognized on a global level, it is listed as the UNESCO site. The palace is remarkable by its interiors: walls and ceilings of Qasr Amra are still adorned with unique frescoes, not typical for Arab culture, and in some chambers floor is covered with mosaics. Its territory includes separate buildings: the Palace of Pleasure and steam baths. It is noteworthy that those who erected the palace, have taken care of the cool air, creating something like an air conditioner. So the room intended for the midday sleep has a triple roof. Historians are still arguing why the palace is decorated with some frescoes with very frivolous content.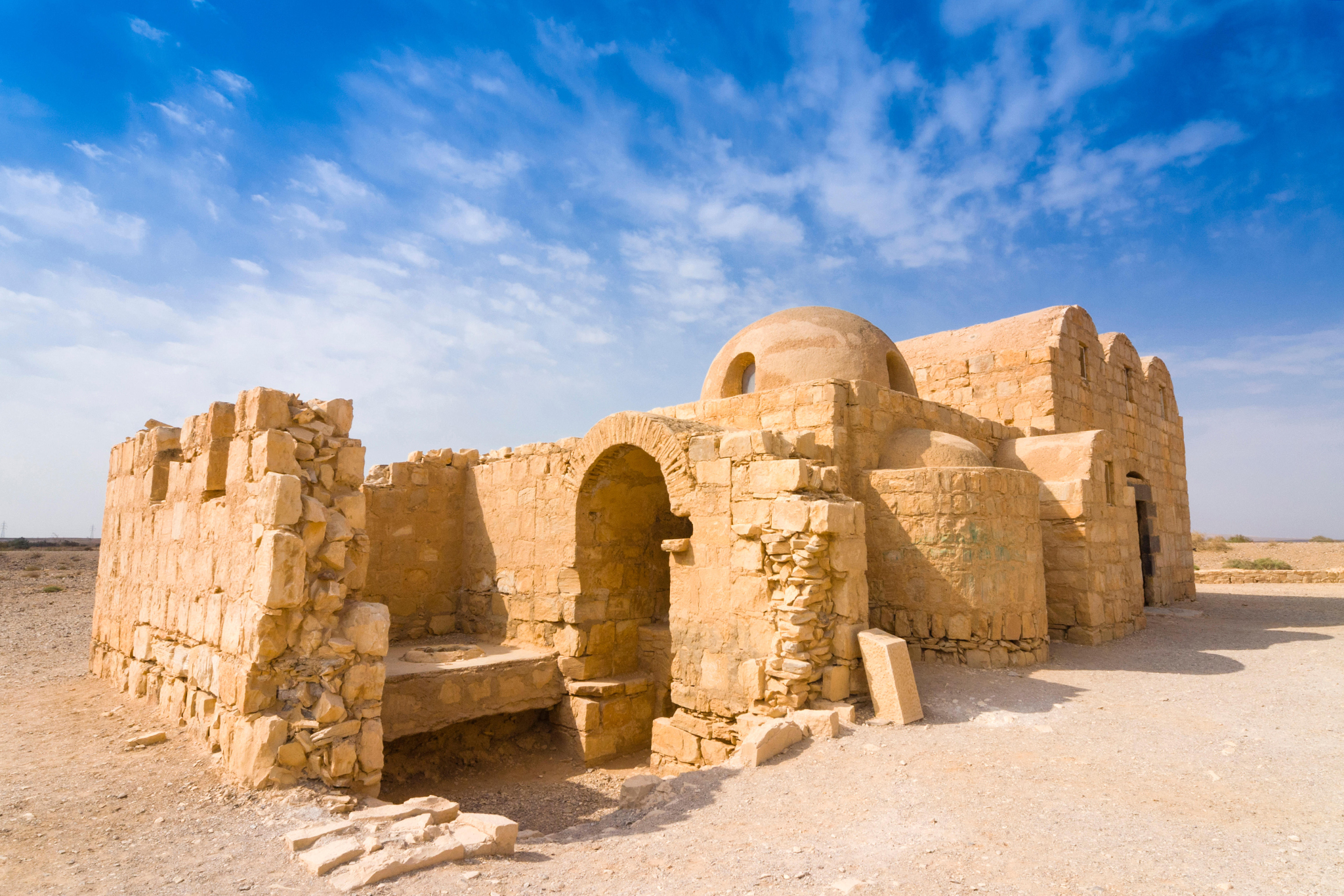 Photo nationalgeographic.com
This is interesting in itself because after the advent of Islam, any illustration of living beings was prohibited.
One of the biggest desert castles is Qasr Kharana. If necessary, four hundred people could stay in. Its walls have many slits-windows, and its distant location from the commercial infrastructure evidences that the palace had a defensive nature. Outwardly, it looks like a rectangle with observation towers at each corner. The two-storey building has many living rooms with arched vaults, suggestive of cabinets and chests. In addition, the palace has the courtyard.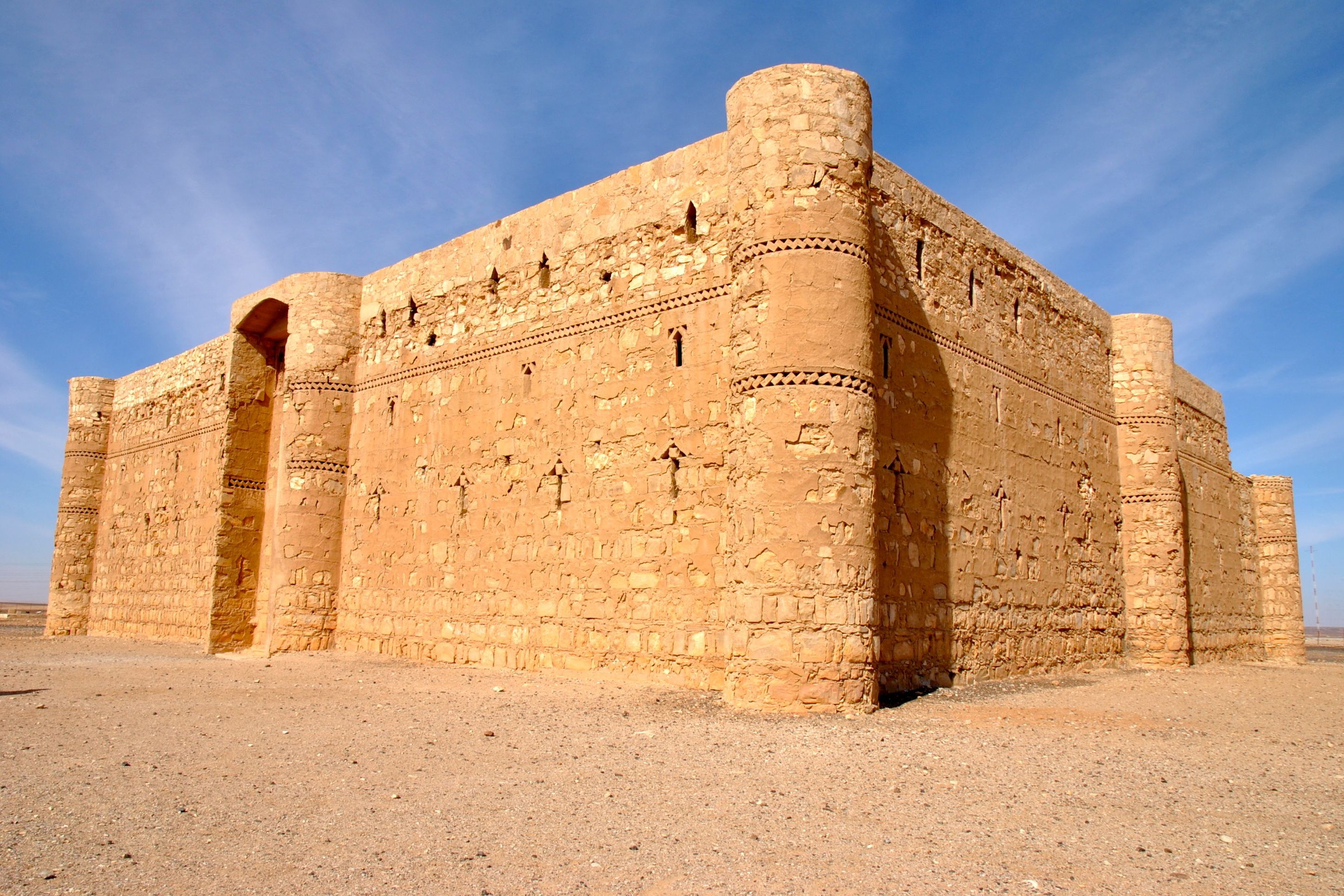 Photo anastasiavladimirova.wixsite.com
Qasr Al-Hallabat impresses with its size. It is made of limestone and served to protect the capital. It is a complex including the water reservoirs, tanks and baths, mosques and the castle itself. On the territory of Qasr Al-Hallabat archaeologists still discover a lot of household items of the Nabataean culture. Once the palace was a residence of the Umayyad ruler, therefore the complex is richly decorated with mosaics and frescoes.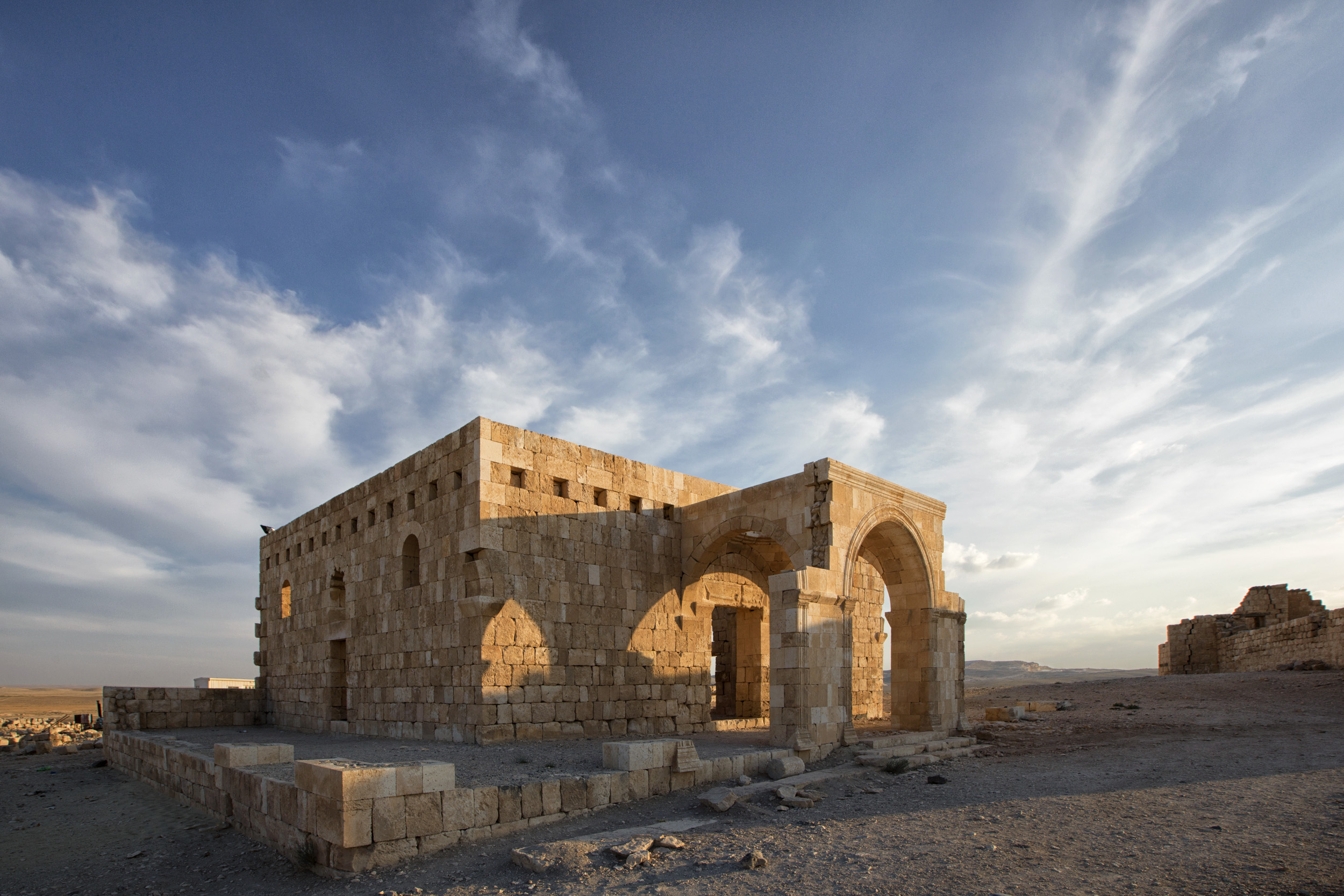 Photo wikiwand.com
Farthest from the palaces, located on the border with Iraq, there is a castle of Al Azraq. Once the area was full of water, lush vegetation and abundant wildlife. Al Azraq served as a stepping stone for numerous caravans on their way through the desert. It is not big, but you can stand for hours in front of its impressive carved stone doors. Each leaf weighs more than a ton, but they are still slip easily into the loops, and anyone can open massive gates with just a light touch of a hand.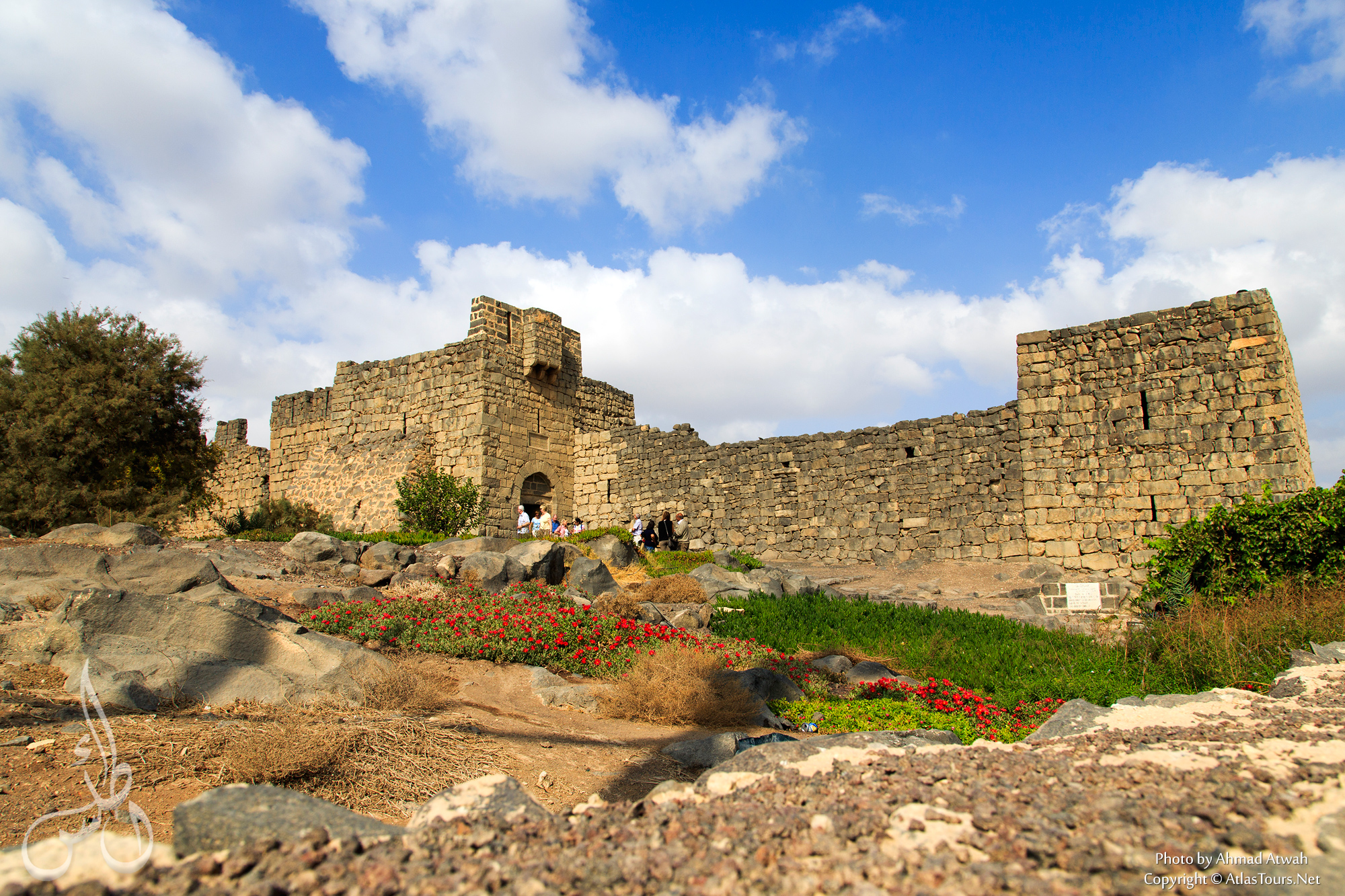 Photo atlastours.net
Ajloun is relatively young palace among Arab desert citadels. It was built on a mountain to protect the iron mines and trade routes between Jordan and Syria against the Crusaders. Once it served as a post office: pigeons delivering messages to the Middle East flew through it. It is thanks to Ajloun it took one day to deliver letters from Cairo to Damascus and back. Inside the castle there was a complete chaos, but very thoughtful. The Ajloun is full of completely chaotic rooms, staircases, doorways, so that the enemy, having got here, could get lost. Palace walls are dotted with "windows of death" from which defenders poured hot tar and oil down on invaders.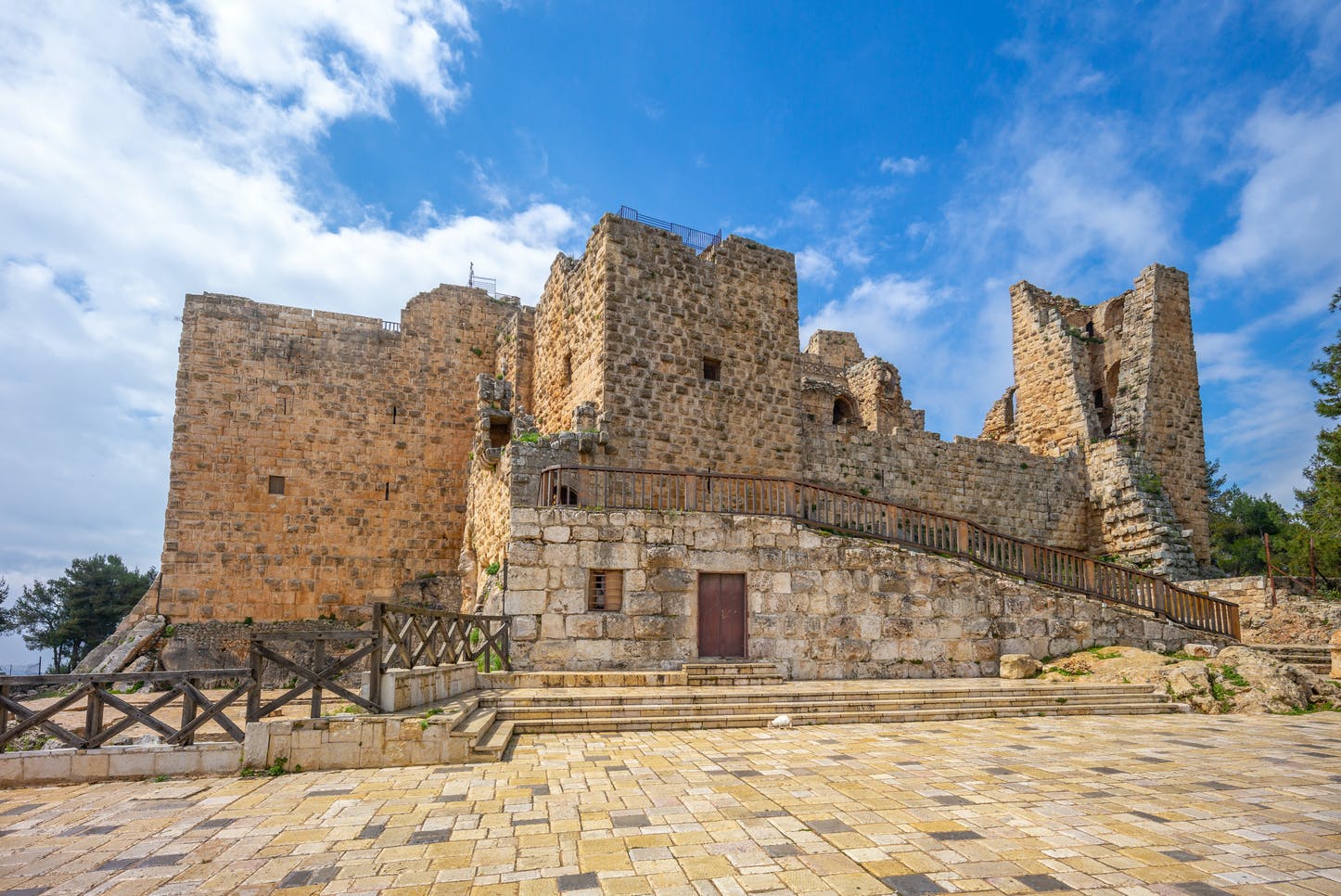 Photo musement.com

A vivid reminder of the Crusades are the castles of Kerak and Shobak. The first of them is a dark maze with many ups and downs, massive arches and a large dungeon, hid behind the massive doors. The castle is famous for the fact that the knights, being inside, managed to keep the defence for about fifty years. However, the castle marked a beginning of sunset of knights, when in the course of the fight between the Crusaders and the local tribes, the owner of Kerak was captured and beheaded. Shobak is now surrounded by plantations of fruit trees. It is half-destroyed. Its triple walls did not withstand the onslaught of the enemy and Shobak fell in only a third of a century after construction. On the surviving walls one can read names of all the owners of the shelter.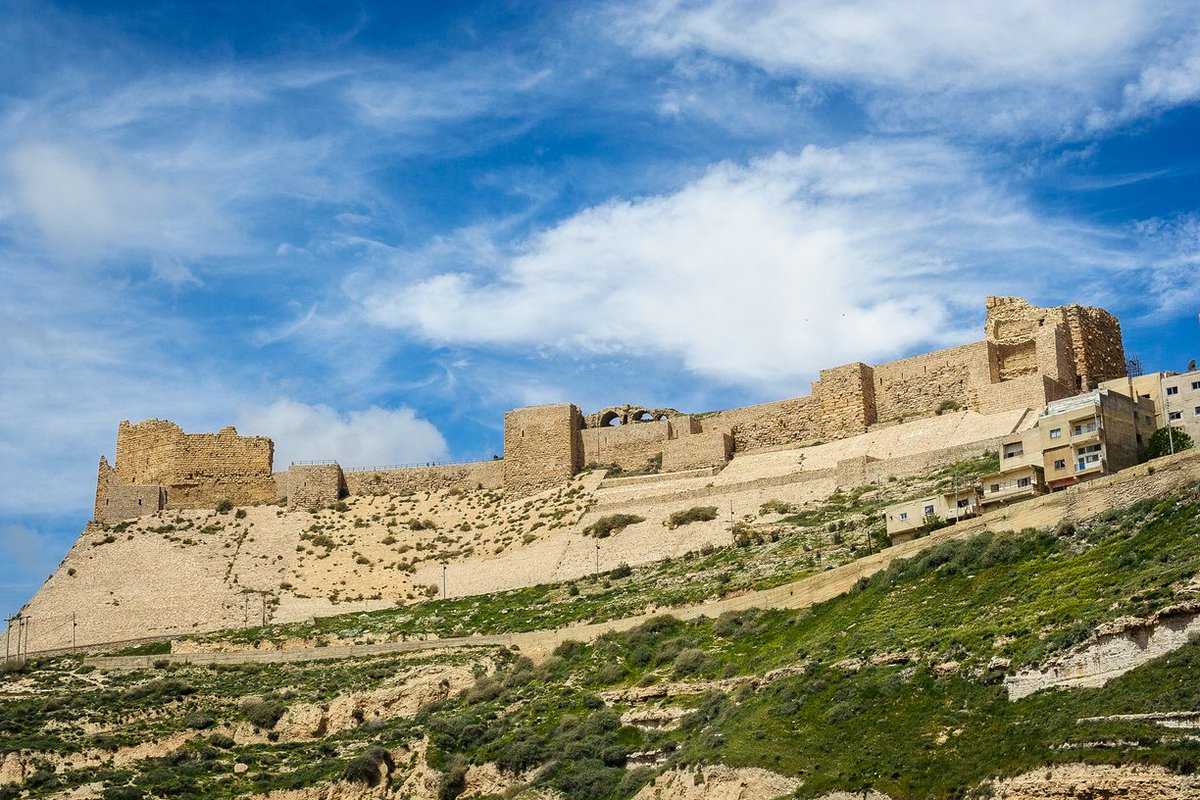 Photo twitter.com
Cover photo petra-desert-marathon.com