Literary award named after Andersen is presented in Denmark
On the 17-th of August, in Odense city British writer Salman Rushdie has received Literary award named after Hans Christian Andersen. Prise was given by Danish Crown Princess Mary, as it is reported by Deutsche Welle.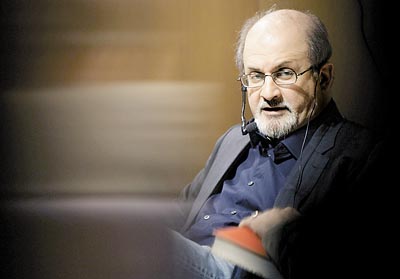 Founders of award call Rushdie "an incomparable author, who through a blend of global realism and fairytale fantasy depicts the significance of journeys and cultural meetings for our time, and thus enriches world literature".
Hans Christian Andersen Literary Award is the highest literature premium of Denmark. The award was established in 1989 to confer a distinction on writer, whose talent is equal with the endow of great Andersen. Since 2007, when the award was presented for the first time, its winners became Paulo Coelho, Joanne Rowling, and Isabel Allende. The prize fund comprises at the amount of 65 thousand euro.
Salman Rushdie is a British writer, the Booker laureat. Publishing of a novel "The Satanic Verses" provoked Irish Ayatollah Khomeini for public damnations upon the author. Rushdie was sentenced to death and hid away over the years. In 2007 the writer received the knights honour in Great Britain that caused mass rebellion among Muslims. The best creation of Rushdie is a novel "Midnight's children".
At the photo – Salman Rushdie.