Karlovy Vary: stroll, drink, cure…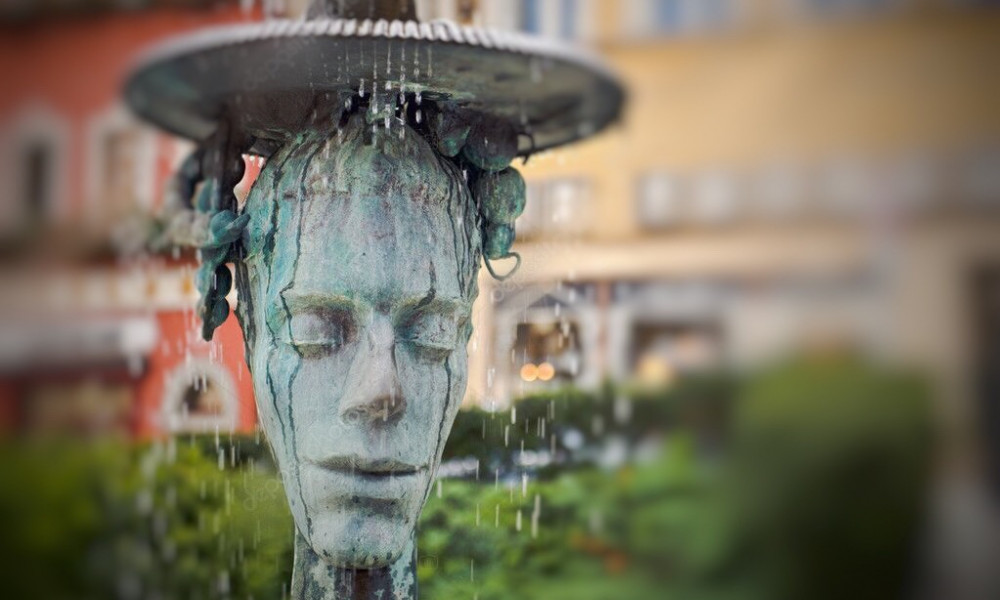 Even the famous Yessentuki can envy KarlovyVary resort town. Local water that rises from below the ground has long ago gained fame of a remedy from almost every disease. No wonder that every hotel acquired its own medical resort expert who will tell you what, where and how to drink. As to us, we will discover the story of this healthful location for you and tell you what and where to visit!
Built on the place of confluence of rivers Ohře, Teplá and Rolava, Karlovy Vary is in possession of twelve springs in its healthful battery. And the history of water treatment began in the city as far back as in 14th century.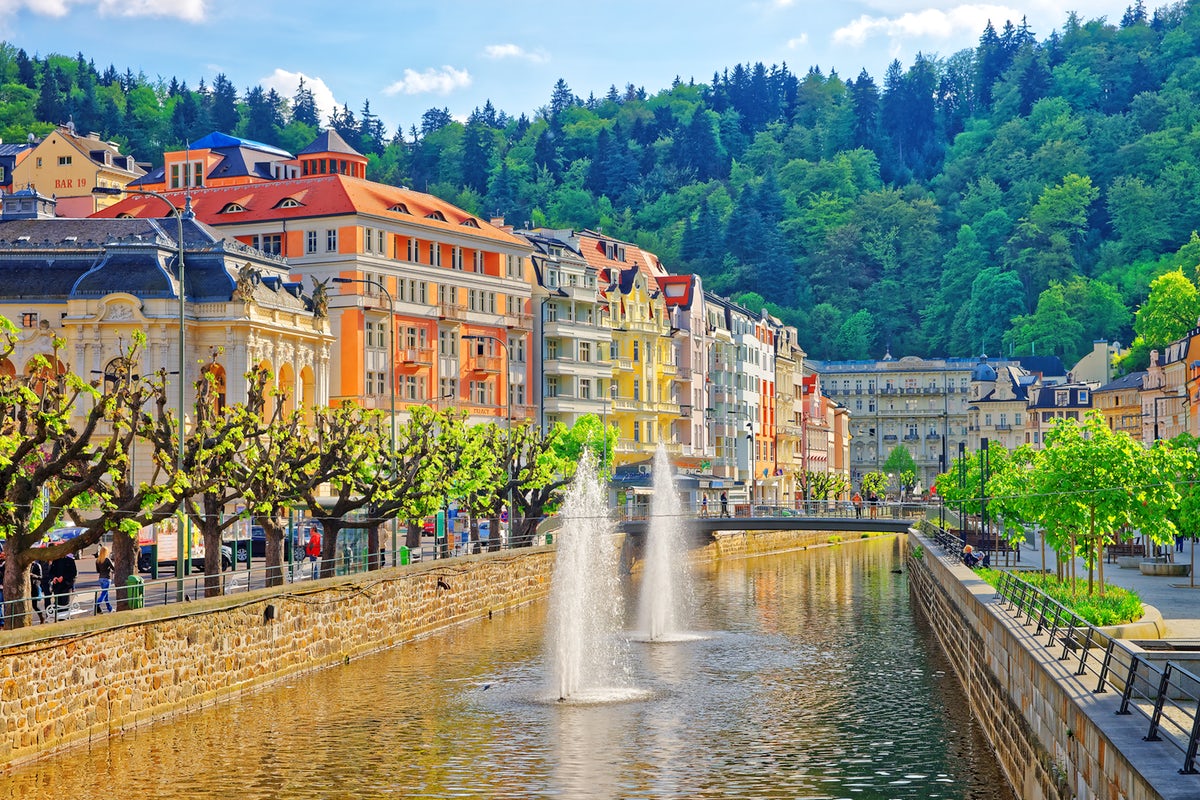 Photo itinari.com
Once upon a time Emperor Charles IV undertook hunting in Czech forests. On noticing wild fowl, dogs were given 'Attack!' command and they rushed after an animal. In pursuit one of the hounds failed to notice a hot spring and dipped in. All royal hunters gathered to help a suffering dog. When they pulled poor creature out of the water they saw that his hind paw was significantly injured with bites of a 'wild fowl' it was chasing. Having decided that with such trauma the dog would hardly be able to run normally, everyone moved on without it… What a shock it was for everybody when in a couple of days the four-legged hunter caught up with the trail and his extremity had got cured in an inexplicable way to be functioning as before.
Surprised with such an event, Charles, who was suffering from a strain at that time, decided to experiment and put his leg into the water, too. It worked, he recovered 'as fast as a dog'… And aside from healing, he also felt a huge energy surge. Amazed ruler decided to build a town hall nearby the underground spring and later a town as well… Nowadays the spring still functions and bares the name of the king.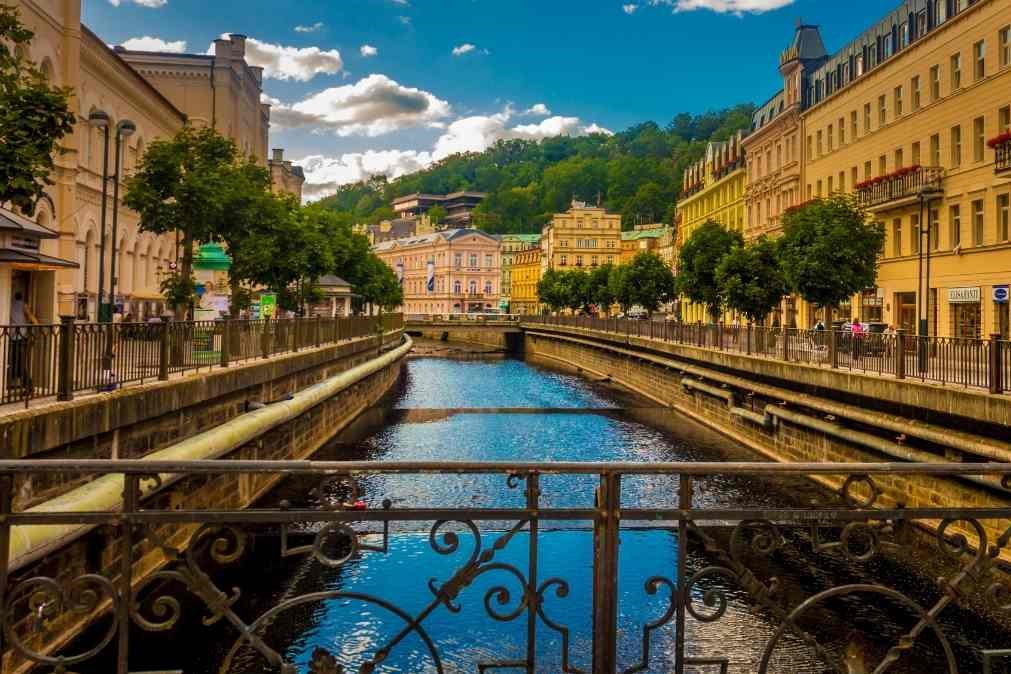 Photo robe-trotting.com
Local water is applied both externally and internally. First option is only available at health retreats while the second one is accessible in the streets from specially equipped springs for free. Most important is that you don't forget to read clarifying sings nearby. The most popular geyser of the resort is Vřídlo. It is impressive for its water is discharged from as deep as two kilometers to rise as high as to 13 meters with its temperature constituting 73 degrees Celsius; therefore the spring is believed to be also the hottest of all others.
Read also: Puppetry: Another face of Prague
Another interesting place in Karlovy Vary, although it isn't a healing one, but it, too, is connected to the liquid element – an open-air pool on the roof of the highest local Hotel Thermal. True, some of its parts require reconstruction but while swimming under the stars, watching illuminated buildings and looking into the windows of houses that aren't as high, you pay no attention at all to small details. And by the way, if you happen to stay there in winter – no problem, the pool is warmed up.
As soon as you've had enough of drinking and swashing in the water (and it is perfectly enough to visit several springs and one pool for that), you can get down to visit other places of interest in Karlovy Vary. 132-meter high Mill Colonnade is believed to be the most famous; it is situated along Teplá River and has become a traditional symbol of the town. It was erected in 1871-1881 according to the project of a Czech architect Josef Zítek, author of the Prague state Opera.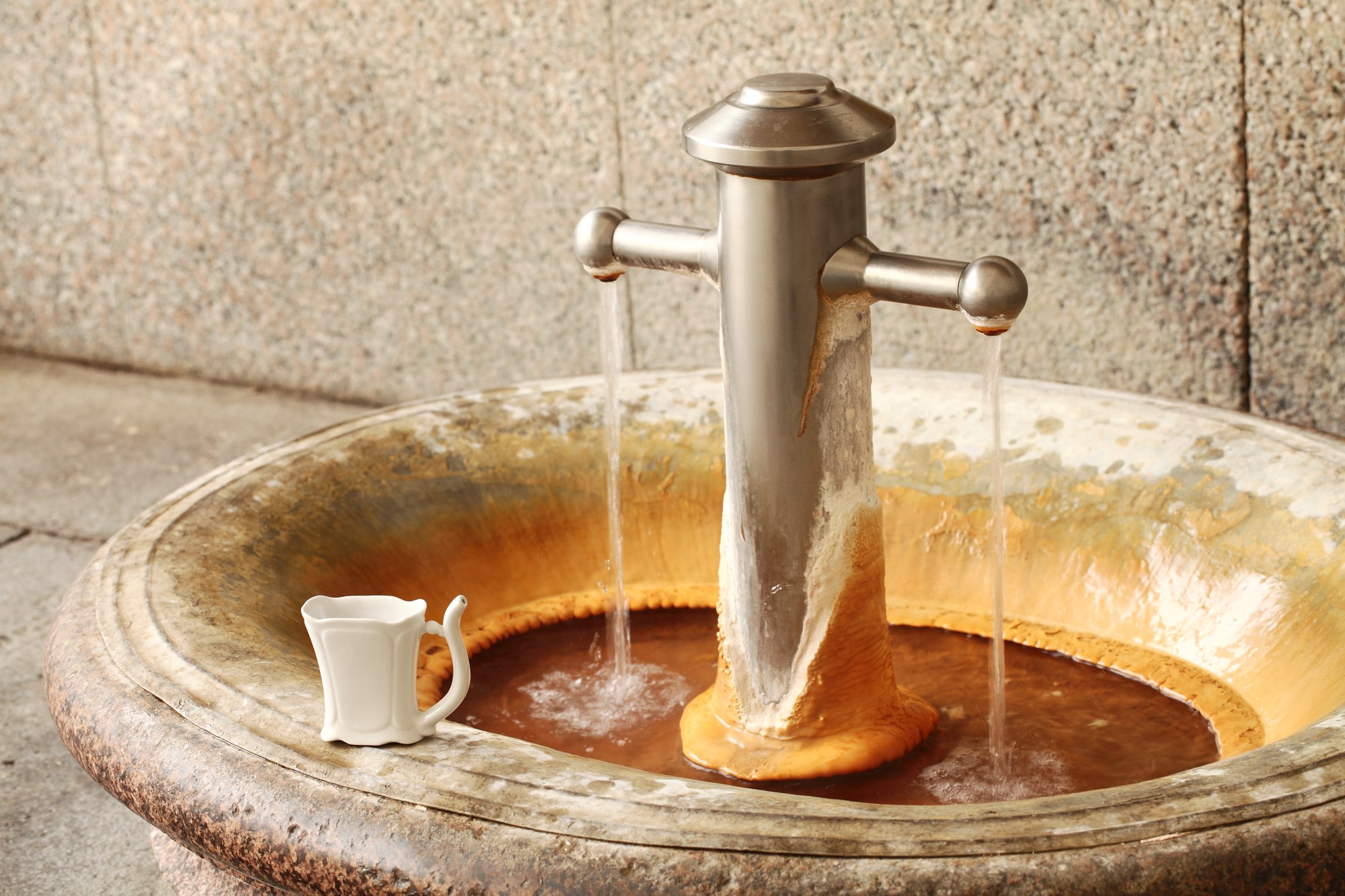 Photo spadreams.com
And as soon as at early ages of construction (just like many other huge monuments, Eiffel Tower at least is worth recalling) it became subject to severe criticism from local population whose successors nowadays admire massive outline of stone columns. One can have an eyeful of them while sitting in a very real carriage with its driver ready to give you a ride around the town for some extra payment.
Another interesting museum object in Karlovy Vary that gained global fame is glass factory 'Moser'. The enterprise was built in 1875. Museum exhibition helps follow all the changes that occurred to it over all this time. Archive documents, masterpieces of old craftsmen and best modern creations, samples of equipment and even graphic demonstration of work process from glass blowers are especially appealing. There is also a gift shop there, where anyone can acquire Moser Crystal pieces.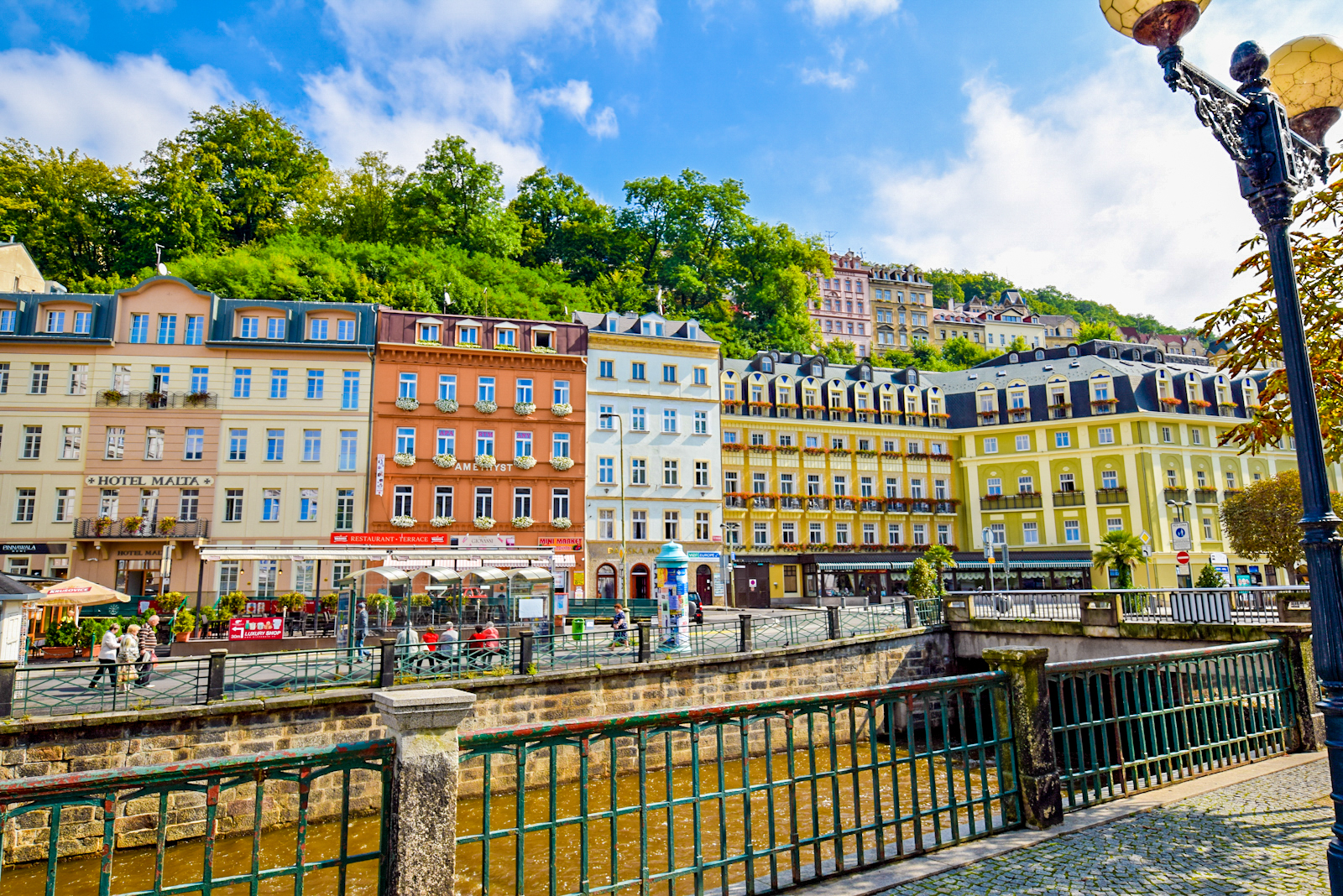 Photo fashiontravelstyle.com
Just as almost every Czech town, Karlovy Vary is rich in ancient fortresses and castles. However Bečov is the most impressive for its general appearance and interesting history.
It was founded in 13th century before creation of Karlovy Vary and was even considered a separate populated locality. Mission of its inhabitants was to protect trade route that was going nearby and also to collect customs payment. Therefore defensive construction was solidly secured and time imposed a mixture of architectural styles on it: Gothic, Renaissance, Classicism and Romanticism. Attending a complex is a great chance to see interiors of several eras at once.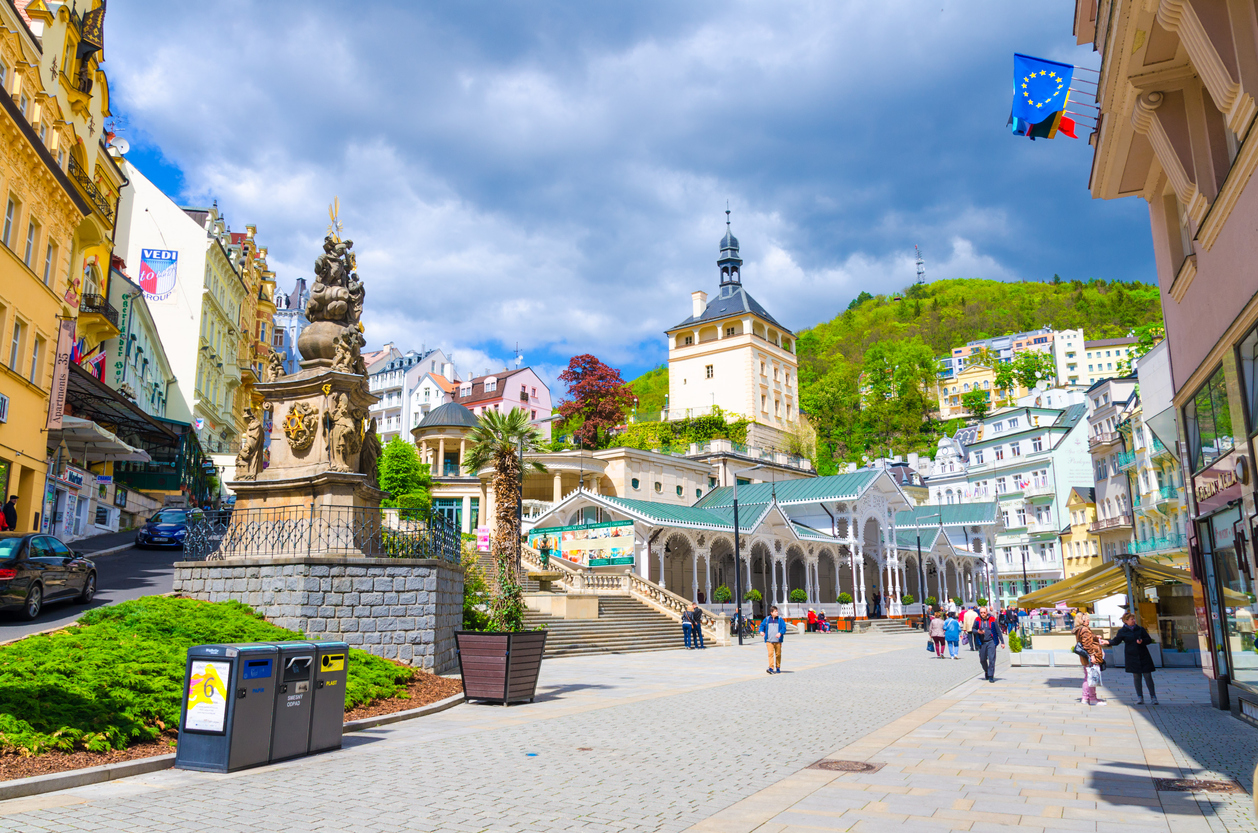 Photo lui.cz
A visit to thirteenth 'healing' spring will become one of the best conclusions of a tour around Karlovy Vary. This is how liqueur Becherovka, invented here in 1807 by a pharmacist Josef Becher, is jokingly called. There is a namesake museum in the centre of the town, dedicated to history and production technology of the drink. It was originally sold as herbal mixture for stomach. So, completing a tour around healthful town with tasting a healthful alcohol drink is a great option.
Cover photo depositphotos.com