We were there: Prague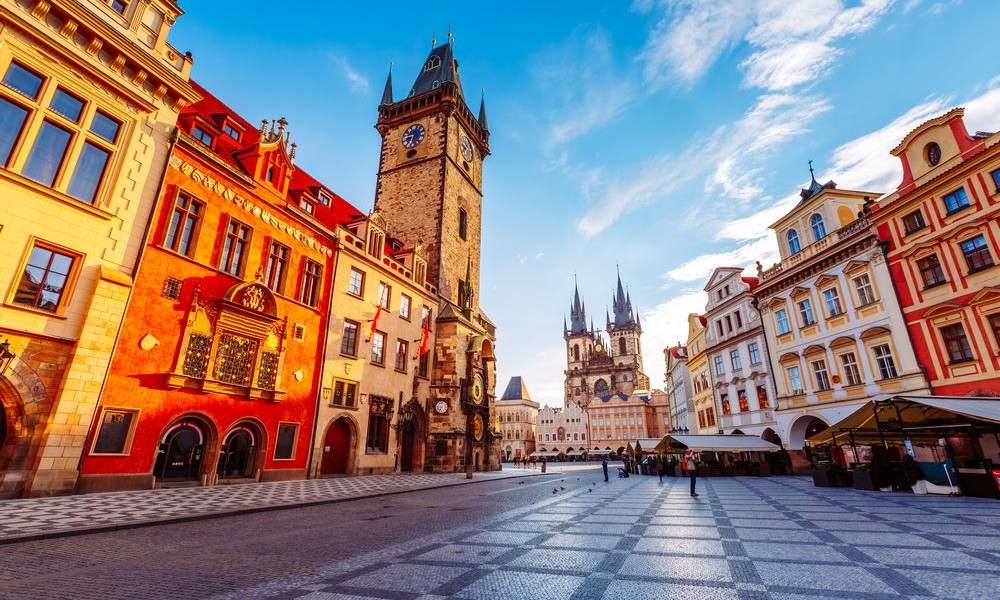 Prague... It is romantic, decadent, sad and cheerful, sublime and spiritual, reflected in the flapping wings of well-fed seagulls on the Charles Bridge, in the mirror pools of Vltava River... Prague is a very attractive and slightly strange European city. Creative copywriter Masha Goldman once spent several days there and told us about Prague charms.
My personal Prague
I happened to visit Prague only at Christmas holidays. Therefore, the first thing I remember is mulled wine. It was vended at every turn, and it was very tasty. This is what really helps standing cold weather during long excursions.
Another symbol of the city for me is its seagulls on the Charles Bridge. They are a lot of them, they are bold, thick and beautiful.
Prague has a special spirit. Dark, beautiful, gothic and mystical... The abundance of stone, cobblestone pavements everywhere, narrow streets, grey, brown and green buildings. I would define Prague atmosphere as mystical beauty.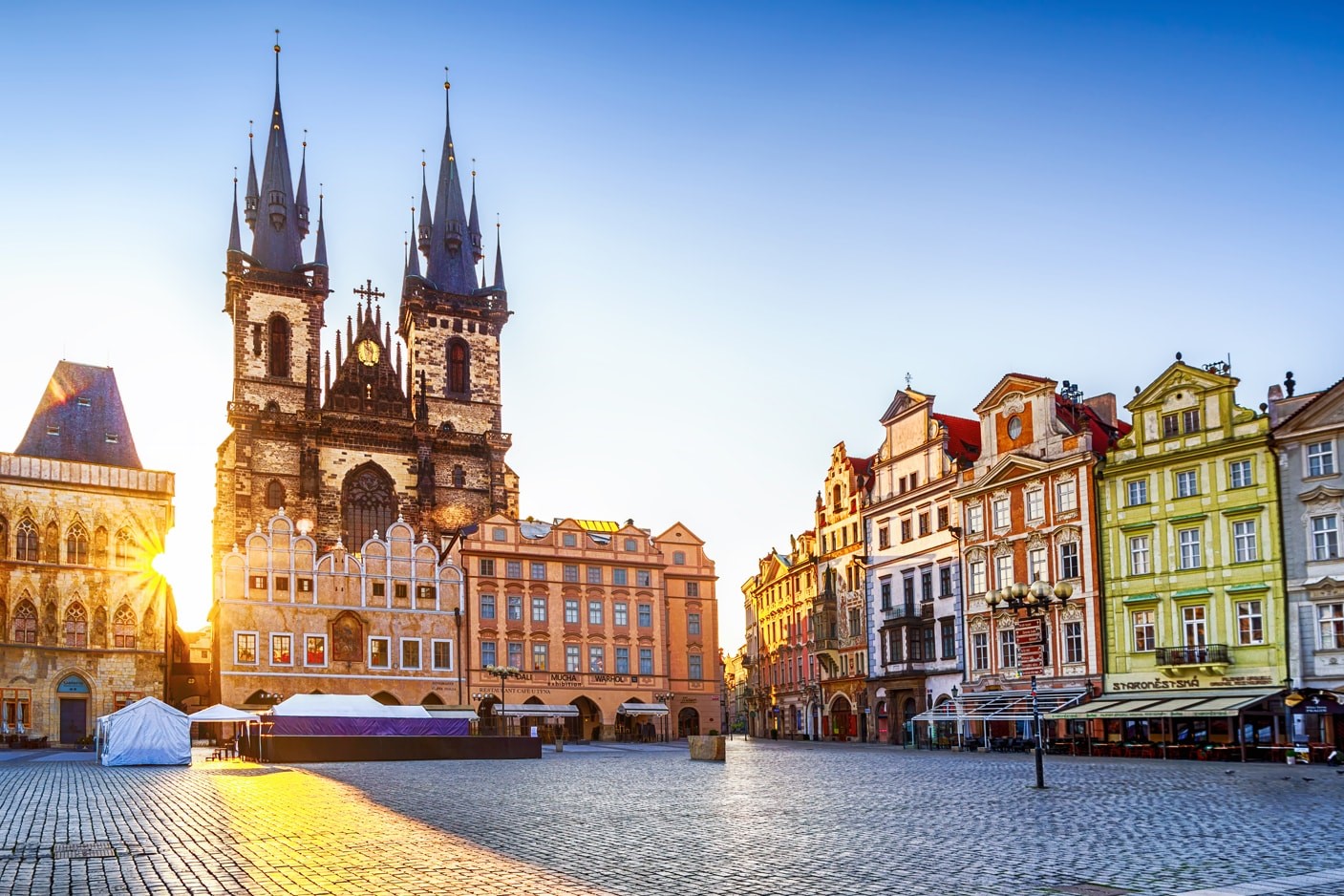 Photo telegraph.co.uk
However, I know that I have not seen its another face: Prague is a cheerful and riotous city, known not only for its stylish architecture, but also as one of the most vibrant nightlife cities. Many people from all over Europe go there just to have fun in bars and discos. Yet, I saw only calm and charming city.
Meeting the city
I explored Prague on foot. My acquaintance with the city began with a base tour of the main recognized attractions. First, I visited the Old Town, which is called Vyšehrad. This is a very interesting place: castles, ruins and a cemetery. In addition, it offers a great view of another part of Prague which is a venue for incredible photos.
The former residence of the kings anchored on local hills. There is a stunning gate at the entrance to Vyšehrad to the ancient fortress and the historical part of Prague. It is too beautiful for words - everything is impressively huge in this part of Prague.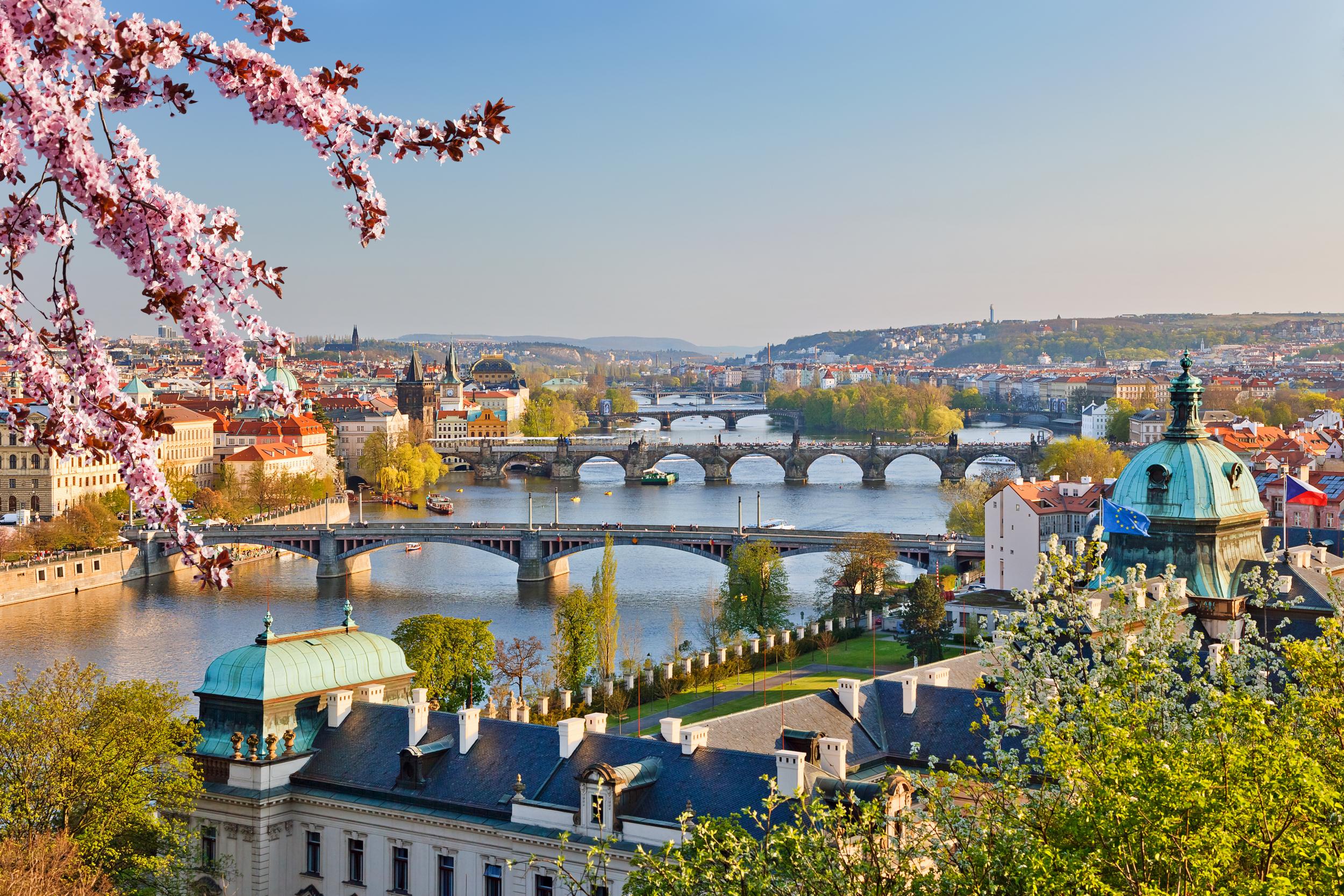 Photo independent.co.uk
Mostly I was amazed by the Vyšehrad cemetery by the Vyšehrad Castle with Basilica of St Peter and St Paul. This is a Gothic place with striking sculptures and figures, where all the most famous Czechs, representatives of aristocratic families, and royal personalities are buried. Sculptures, angels of marble, the Virgin Mary, Jesus Christ - this is both a cemetery and a real museum. No matter how strange this may sound, here I got a real aesthetic pleasure, since the place looks mega beautiful. It is clear that all the Gothic old burials are different from modern ones and, especially, from those typical for our tradition, Vyšehrad cemetery has a special mystical beauty. Here everything is well thought-out from artistic point of art: the best sculptors of that time worked on tombstones that date back to the 19th century. Art experts even refer to its objects as a gallery. This experience is, certainly, not pure entertainment, but it is one of the most impressive sights of Prague.
Further, of course, the centre of Prague - the Old Town Square and Charles Bridge.
The Astronomical Clock on Old Town City Hall, is hard to describe, but definitely must be seen. Every hour a certain action takes place there. This clock opens, 12 figures of the apostles come out, and very special chimes accompany this performance.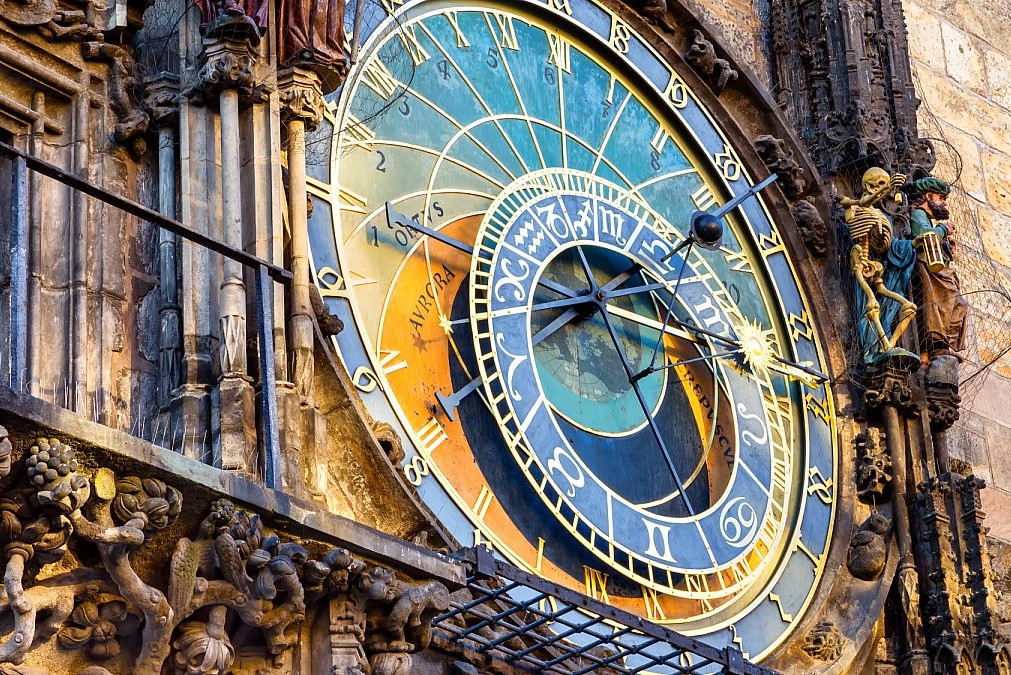 Photo apiabroad.com
The Charles Bridge is very beautiful. It adds a special flavour to the city in terms of its unique spirit. Along the bridge, there are various sculptures: 30 statues and sculptural groups of saints. Near some statues, people are waiting in queues. Because if you touch a certain statue and make a wish, it will come true. Some sculptures are responsible for wealth, others for love, etc.
Many tourists believe that these are all original sculptures that have been standing there for centuries. Actually, this is not so - many of them changed due to damage... I heard that there is a dungeon where you can see original sculptures. They are, in my opinion, much more interesting and more beautiful, because they bear the traces of a real history. Natural injuries caused by time, are also an art.

Be sure to try Czech beer
I did not try anything special from the national cuisine, but this is my individual approach since I do not eat meat. The national cuisine of the Czech Republic offers mostly hearty meat dishes. My gastronomical experience with the Czech Republic started and ended with beer. It is awesome here! During several days when I stayed there, I tried about eight varieties. On my way back from the Czech Republic, my suitcase was half filled with beer tins and bottles.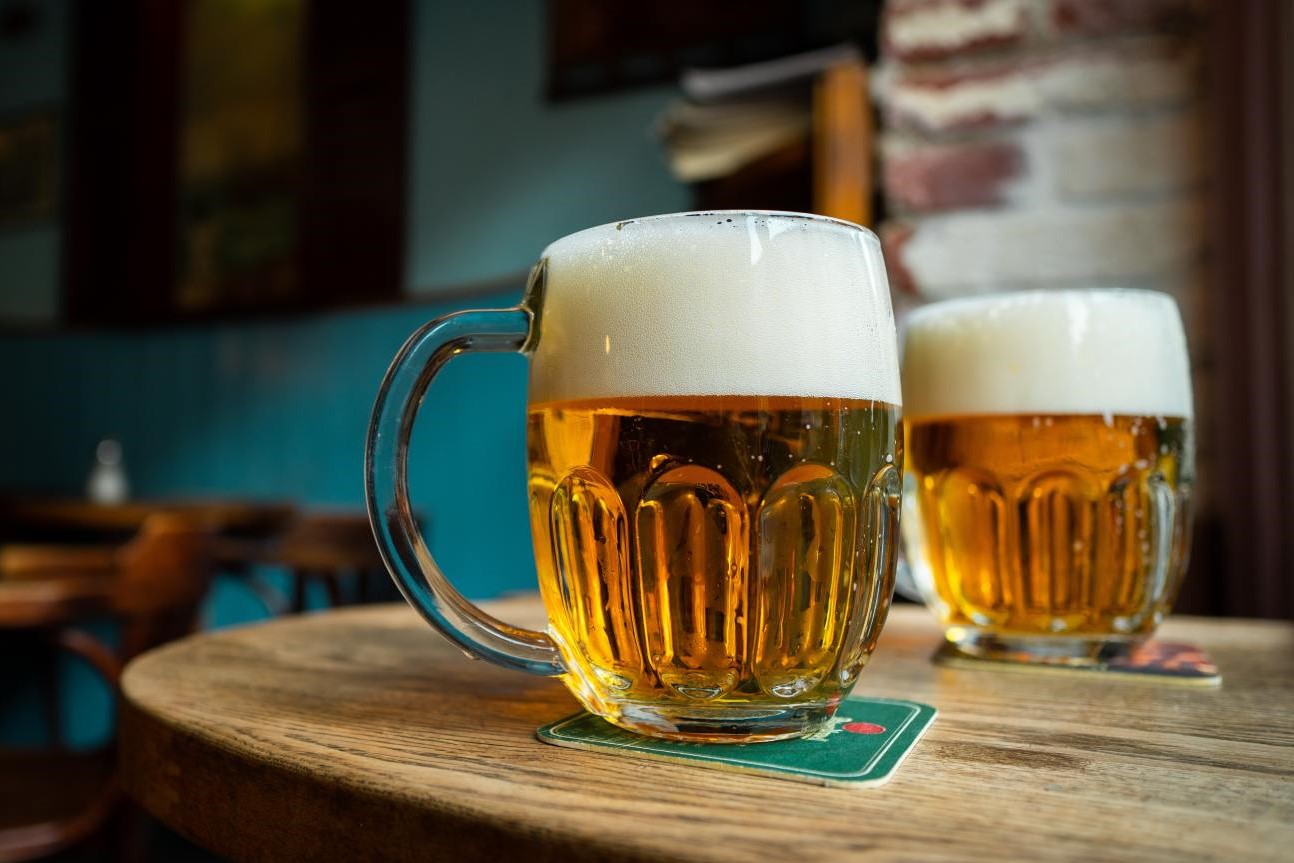 Photo kafkadesk.org
Transport
Here, as in all the old European cities, there is a dense concentration of attractions in the centre, within walking distance from each other. The city is quite compact. So, in Prague you need go sightseeing on foot. In Vyšehrad, however, we took a sightseeing bus just for a 20-minute drive.

Not to say that Prague is an expensive city
Of course, compared with Germany, France with more Western and Central Europe, Prague is a rather budget-friendly city. This is one reason why many people go to Prague to have fun. There is very cheap alcohol, restaurants, inexpensive hotels, especially for a European.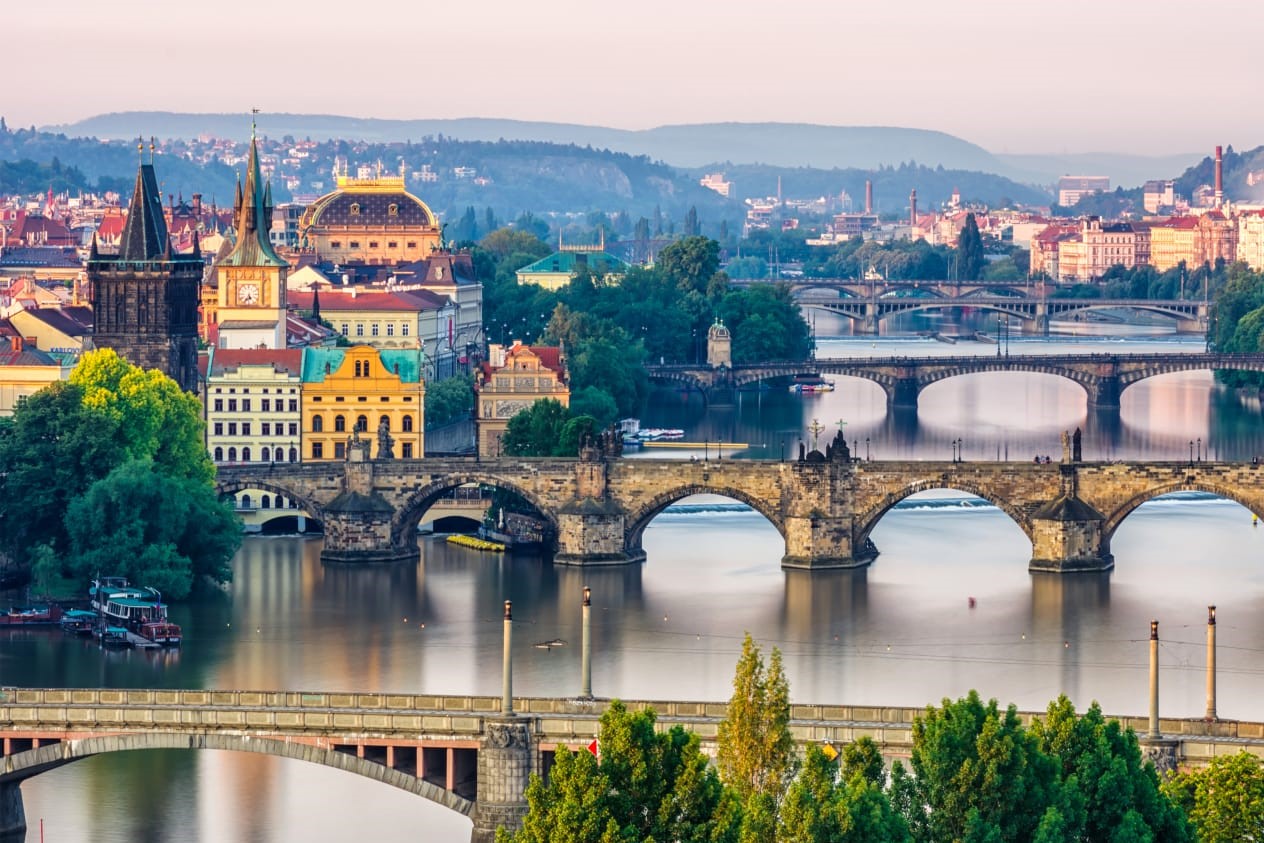 Photo wundermanthompson.com
See Prague from the another side
I would love to go back to Prague. First, I want to see Prague in the spring, they say, May is a great time to get to know this city – it is not cold anymore and not hot. The climate here is about the same as ours. Secondly, I did not see the nightlife of Prague, but I know that it is magnificent - I would like to come back and see Prague from this side.
Useful tip

Do not bring to Prague shoes even with low heels. The city is quite hilly, and all its roads are covered with rocks and cobblestones. In addition, Prague should be explored on foot, so the comfortable walking is the most important thing.
Cover photo apiabroad.com