We were there: Prague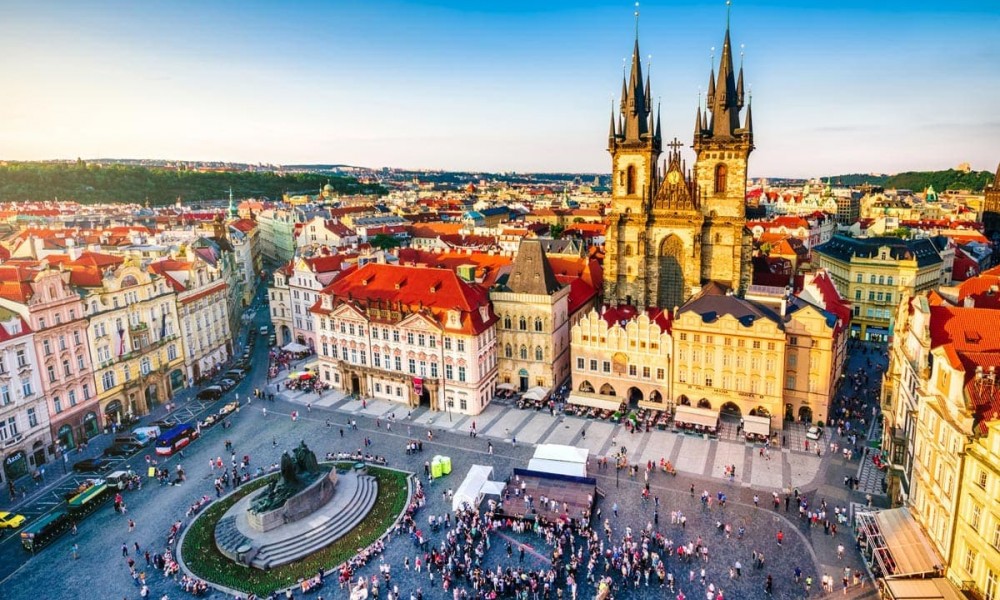 Where to look for Clementin, the narrowest hotel in Czech Republic merely 3.28 meters wide, how to chose between Pilsner Urquel, Krušovice and Gambrinus, when to feed gold-colored carps and why tram 91 has no peer? Elvira Matrosova learned about these and more. And despite the fact that this city stands on Vltava (Wilth-ahwa – literally means Wild water), it is aristocratic, consistent and calm yet far from Puritanism.
Aroma of hop, buns and coffee all around is an unmistakable sign of Prague being glad to indulge all touristic weaknesses of yours – so get ready!
Long before our arrival I caught fancy for Czech Republic. First of all, it likes to stand out: it turns out, its borders are visible from satellite from as high as nine hundred kilometers – along the perimeter the state is as though hugged by mountain ranges, secondly, in close-up it isn't that bad at all and thirdly…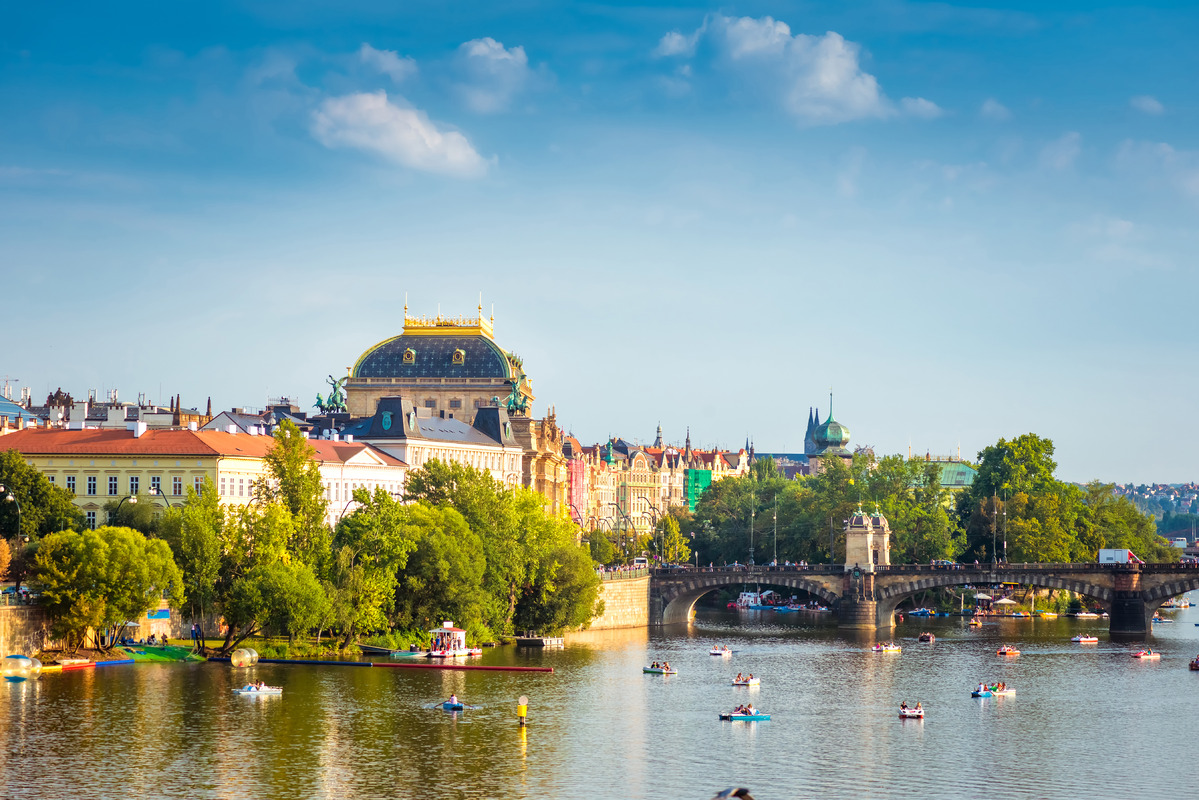 Photo slon.pics
Well, thirdly, I liked it for purely phonetic reasons. Thumbing through a shabby guide-book, that was, by good fortune, lying under my seat of all others, I was meticulously articulating all the abundance of sibilants and emphases. The highest mountain is Sněžka, sweetshop is called almost like in Ukrainian, cukrárna, and café is called kavárna. Plane, on the other hand, was registered as letadlo (for us, Ukrainians, it sounds like "flying stuff"). However, after a careful look-over of a Czech Airline plane cabin I realized that Czechs now a thing or two about this life and are probably no strangers to irony. Prove of it wasn't long in coming – when we arrived at our hotel:
- Dobré ráno! (Good morning)
While taking our card keys we were doing our best to yawningly explain to smiling receptionists that "dobré" (sounds like 'good' in Ukrainian) and "rano" (sounds like 'early' in Ukrainian) being in the same sentence is unfair and blasphemous even more so after an almost an hour-long trip from Vaclav Havel Airport in public transport. Bear in mind, main air gate of the capital is about 17 kilometers away from the city center, so, if it is your first trip to Prague it is wiser to call a cab using telephone (1 km ~ 25 Koruna – that is about a dollar). Cabs parked right outside the airport should be approached only in case you are Rockfeller's favorite son.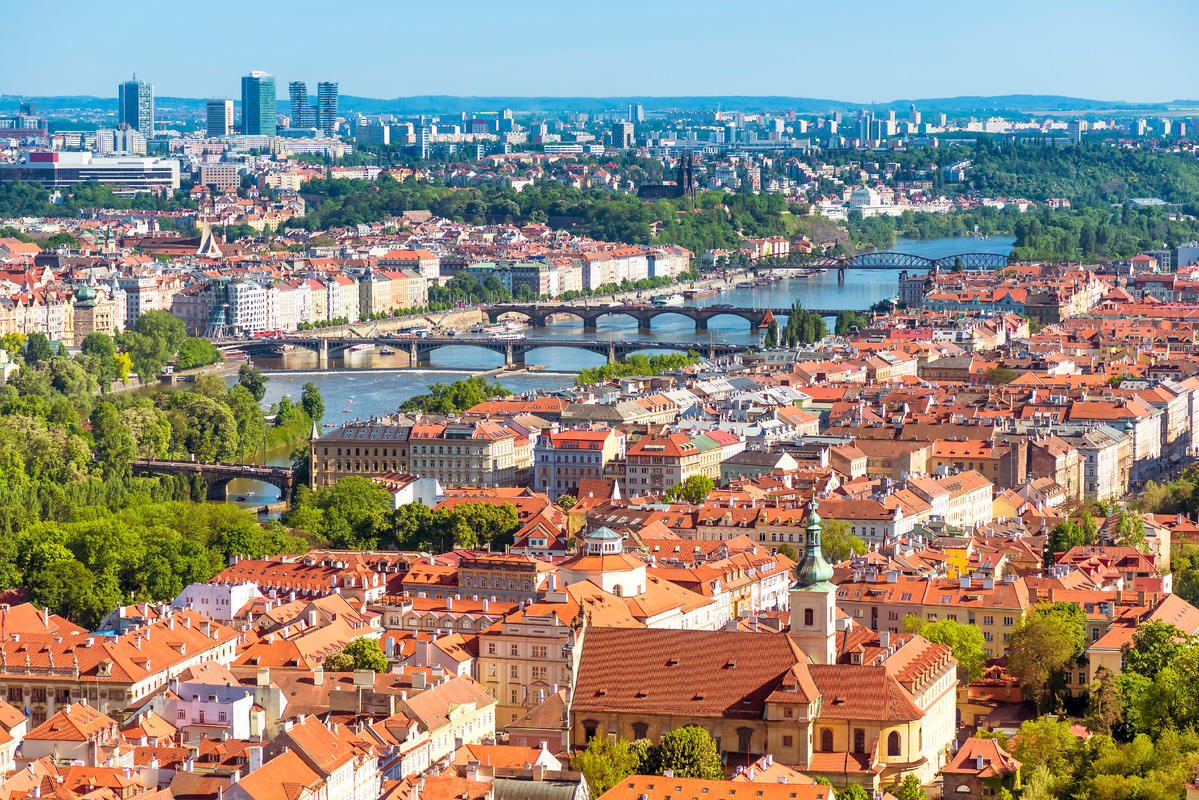 Photo slon.pics
Then, stocked up on information about currency exchange "right around the corner" and having drawn several timid dash lines on a map we set out to get acquainted with the city. Luckily, Czechs turned out to be cheerful enough and ready to come for help even in the morning. The nation, probably, ran out of sadness reserves when it gave birth to reflexive Milan Kundera. And upon hearing leisurely "Jak se máš? (How are you?)" "Děkuji, dobře! (Fine, thanks!)" even our sleepy clique couldn't help but smile. Similarity of Czech and Ukrainian languages, however superficial, makes shopping and land navigation much easier for tourists; it is also pretty hard to die of hunger while you can find familiar words for "soup" and "bread" in menus.
Taking advantage of this wonderful fact, we grabbed some sandwiches with greens and in addition took several croissants with us at Ovocný Světozor (on Vodičkova 39, nearby Můstek subway station). Later on it turned out not to be a singular establishment but a chain of "fast-foods with deserts" of some kind; here "fast-food" isn't used in customary unflattering sense but only to emphasize promptness of service. Speaking of deserts, there is no Prague Cakes in Prague – there's none, don't even try to look for it.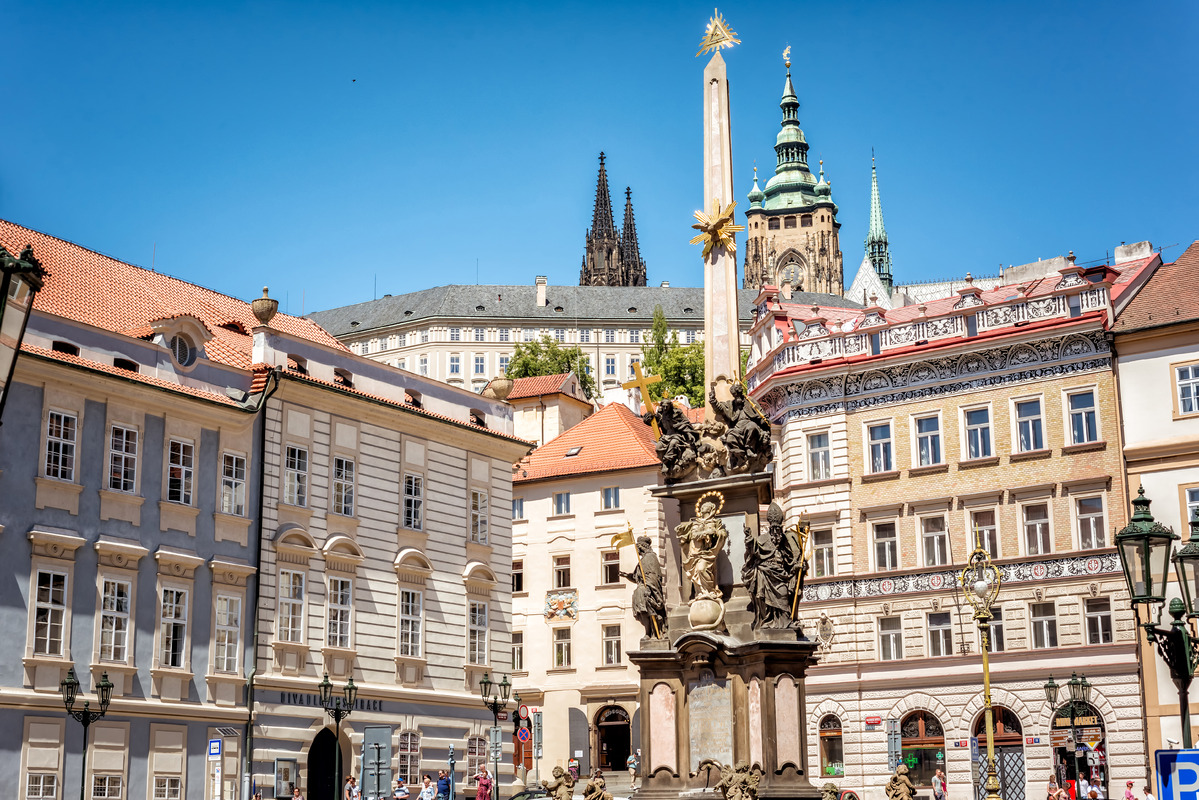 Photo slon.pics
Than, after some refreshment, we suggest you go to quite a secluded bank of Vltava. Number of birds there significantly exceeds number of those willing to feed them. Which is strange because a more reliable way to win an ancient city on a river bank than feeding to creatures you meet every tasty thing in your bag simply doesn't exist. This is an insight of my own but I won't be surprised if a couple of decades later ornithologists will discover a miraculous correlation between luck of tourists in a certain city and extent to which local feathered tribe is full.
At last, my favorite part of any trip – acquaintance with subway. We discovered that Prague Metro only consists of three lines: red, yellow and green – A, B and C, respectively. In the middle lines intersect to form transfer triangle, so, when touristic wandering is over, you can get to any place fast by simply returning to the city centre. One more thing, don't be surprised by the lack of moving stairways – subway in Prague is situated at a small depth, so, far from every station has a need in them.
And now, sure enough, tourists' darling and favorite: Charles Bridge.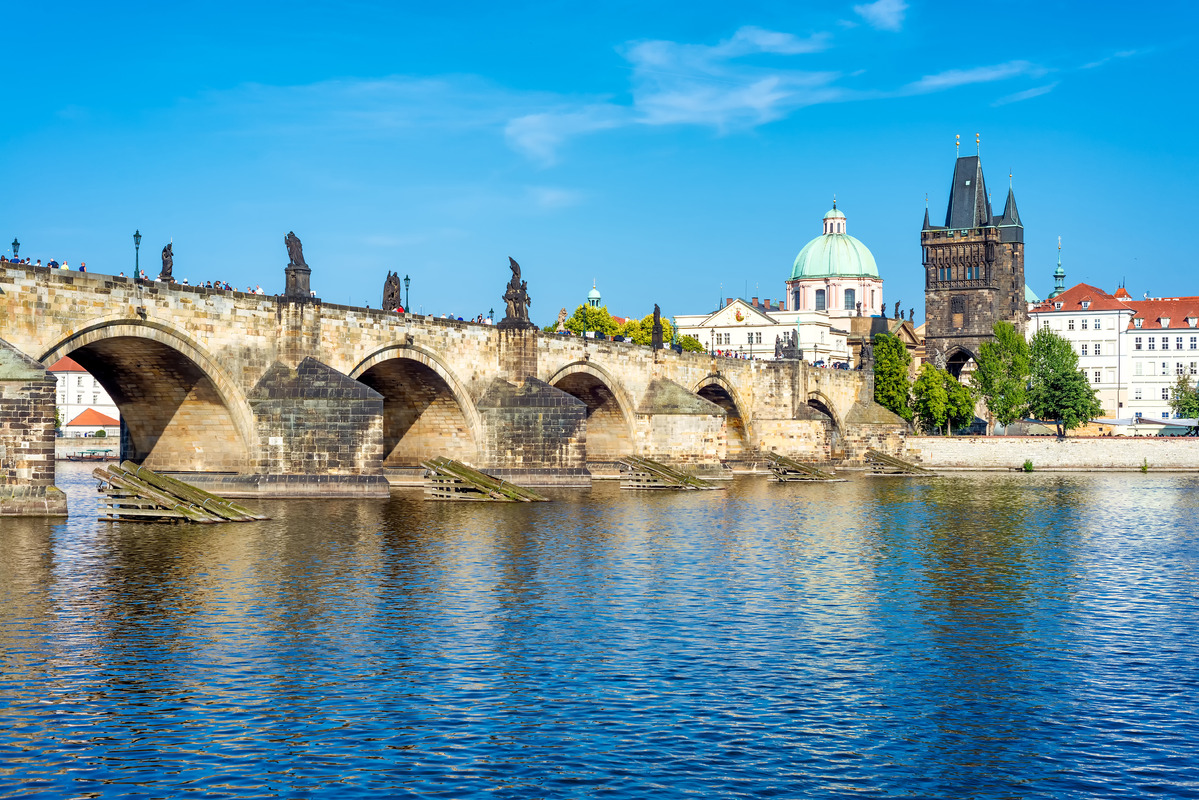 Photo slon.pics
Up to 1920s it was open for both cars and trams, but now only pedestrians wear down their soles there. Personally, I was interested in the statue of the knight Bruncvik located by bridge bearings on the left bank. Should we believe contemporaries of Marina Tsvetaeva as well as her own notes, windows of her apartment were facing this very monument… and the poetess believed in earnest that her face looked just like his! We inspected the knight head to toe to get an undoubted opinion that as a poet Tsvetaeva had no peer, but there was obviously something strange going on with her self-appraisal.
Next point in our route, knocked out in rough-and-ready fashion that didn't make it even a bit worse, was Prague Castle. To be honest, I targeted two particular streets there. "Vikarka" street that was in due time visited by Havel, Éluard and Picasso – it is sometimes called the Street of Alchemists. A chain of small buildings, almost dollhouses, where jewelers and craftsmen of the city worked previously – and it is there where Franz Kafka lived for a while. Museum in his honor (on Cihelna 2b) is a separate topic. Alongside a possibility to purchase any given work of his there, you will be astonished by makeshift fountain statues. Not only they stand there, but "piss" with streams of water phrases of famous Czechs. This is some biological sculptural modernism from David Černý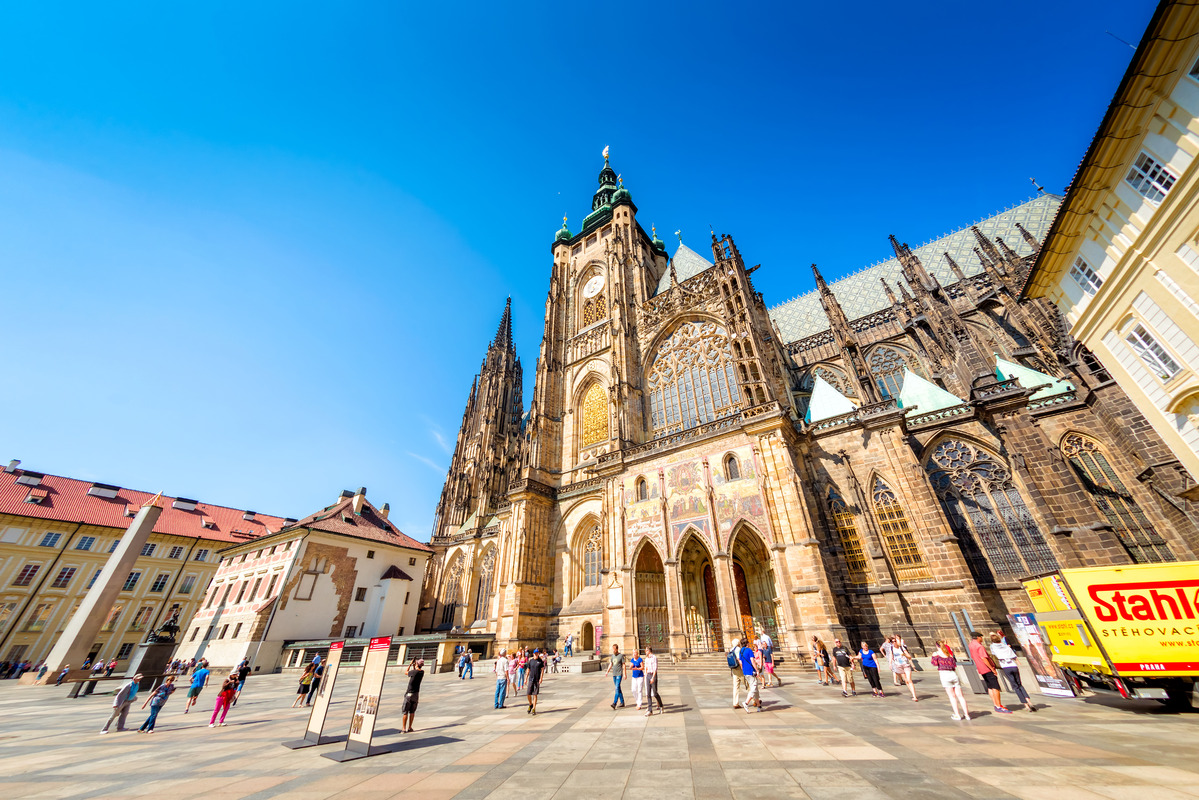 Photo slon.pics
And, of course, I hope you won't miss St. Vitus Cathedral, Prague's 'orloj' at Staromestska Sqaure and city hall, building on the corner of Charles Square, where, according to legends, Faust lived. It is impossible to visit Prague and fail to notice them. But I am going to suggest my own list of what is either not included into customary touristic routes or is mentioned in them insultingly rarely:

Medieval Tavern (Thunovska 15) – a real story uncovers by your side; cuisine is Czech, atmosphere – of a tale of chivalry. If you're lucky, you're going to see either a female dancers or fire and swords show.
Old tram 91 on Vodičkova street. After taking a ride in it in a company of a real uniformed tram driver you will realize how dull and plain some means of transport are.
On your way from Prague Castle have a walk near the hill and find Wallenstein Garden where you're awaited by cages with napping owls, pond with gold-colored carps (now that we've mentioned it, they have splendid appetite in evenings) and a… proud peacock. There isn't a more relaxing place for reading or picnicking in the whole Czech Republic.
The narrowest hotel "Clementin Old Town 4*" (not far from Staromestska subway station, on 4, Seminářská street). Width of its façade reaches 3 meters. Surprisingly, rooms in it are pretty spacious.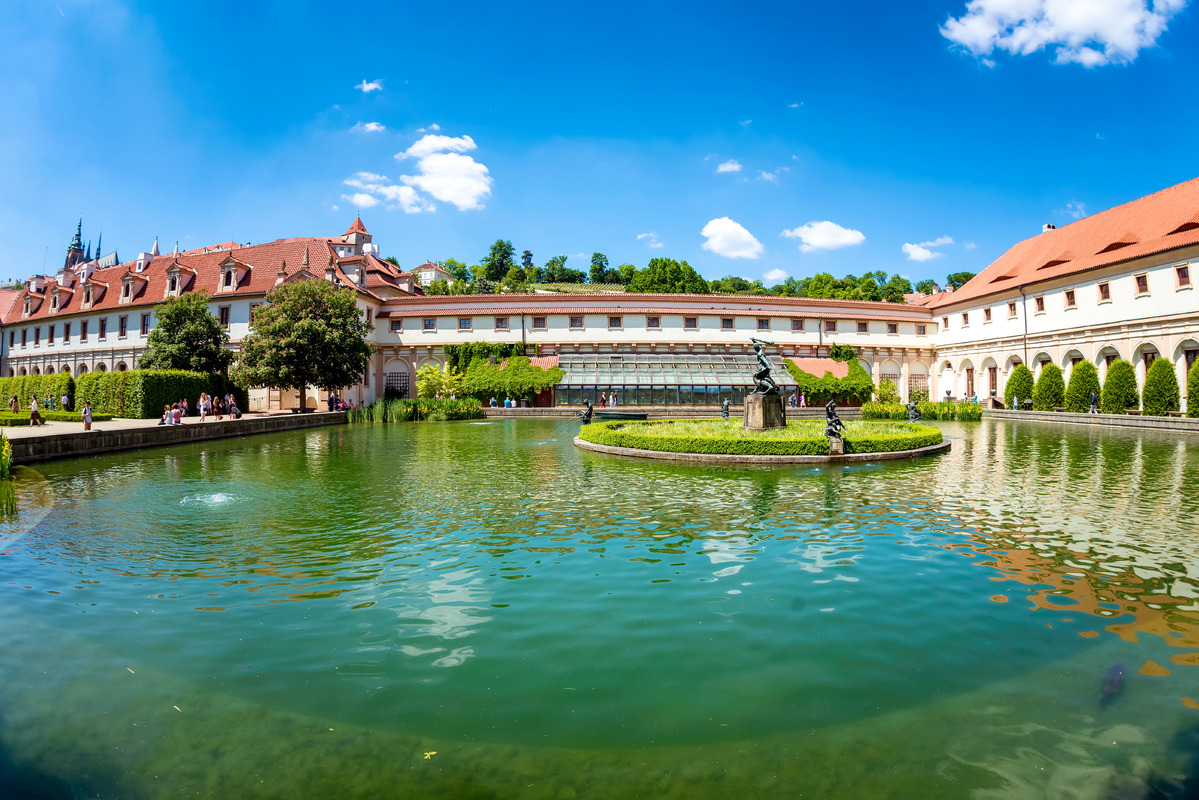 Photo slon.pics
To conclude with, do not forget three hundred beer types. Yes, indeed, this is no trick for advertisement so you shouldn't concentrate on high-profile brands – experiment. And, of course, excellent strong bitter coffee – a perfect match for Prague, old and gorgeous in its conservativeness. The city where you won't come across skyscrapers – this is probably why they are so depreciatingly called "mrakodrap" ( sounds like 'shadow's claw' to a Ukrainian) – instead, you'll find whole lot of all kinds of grottos and dungeons and even Europe's oldest glass factory of 1414 built under the ground.
* * *
When leaving, we were discussing the theory that a true hometown is some kind of sum and synthesis of recollections about a place…
Cover photo anadventurousworld.com