World ghettos: for Oktoberfest to Venezuela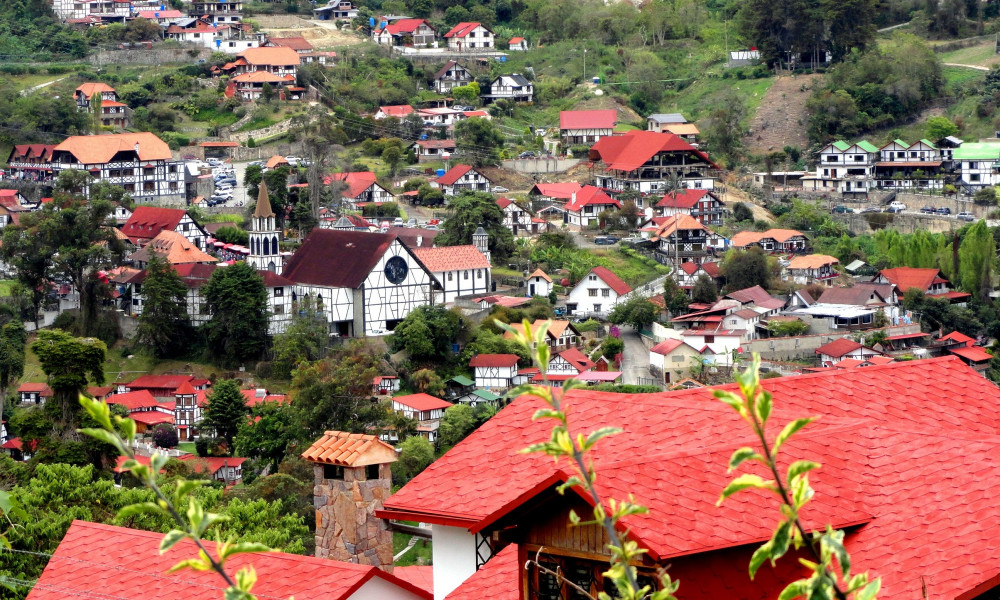 European tourists and Germans in particular love Venezuela a lot not just because it is both naturally beautiful and rich for historic objects. Should one be tired of South American color in this country, there is an option of going to a town called Colonia Tovar and get transferred to home-like scenery without any planes. It is there where Small Bavaria prospers.
Merely 70 kilometers away from the capital, Caracas, in the mountains one of the world's most amazing cities is situated; it is Colonia Tovar, founded about 150 years ago by emigrants from South German lands, mainly from Baden-Württemberg and Bavaria. Back in 1843 exactly 358 Europeans came there hoping to live a quiet life and forget Germany, torn by skirmish of princes and redivisions. Local citizens treated light-haired newcomers with curiosity and latter ones, just as decent Bürgers would do, took to adjusting surrounding environment to themselves thoroughly.
Merely ten years later previously no-name village turned into a sound city with all the "attributes" of the Old World – town hall, central square and constructions built in timber-framing style. Due to the fact that all this "Europe" is located at the height of over 1800 meters above sea-level, asphalt roadway to there was laid only in twentieth century so for over a hundred years Germans had leaved a very private life. There was hardly a Venezuelan who would have gone there so no South American influence was even possible. Caribbean ease is nowhere near there – everything is accurate, punctual and according to schedule. It seems like even small traders and craftsmen aren't offspring of yesterday's countrymen but busy bankers and financial experts from Frankfurt. "Germany in everything" is felt even today: nameplates on the streets, language and even cuisine – in Colonia Tovar, named after a great painter Martín Tovar y Tovar by the way, everything is authentic.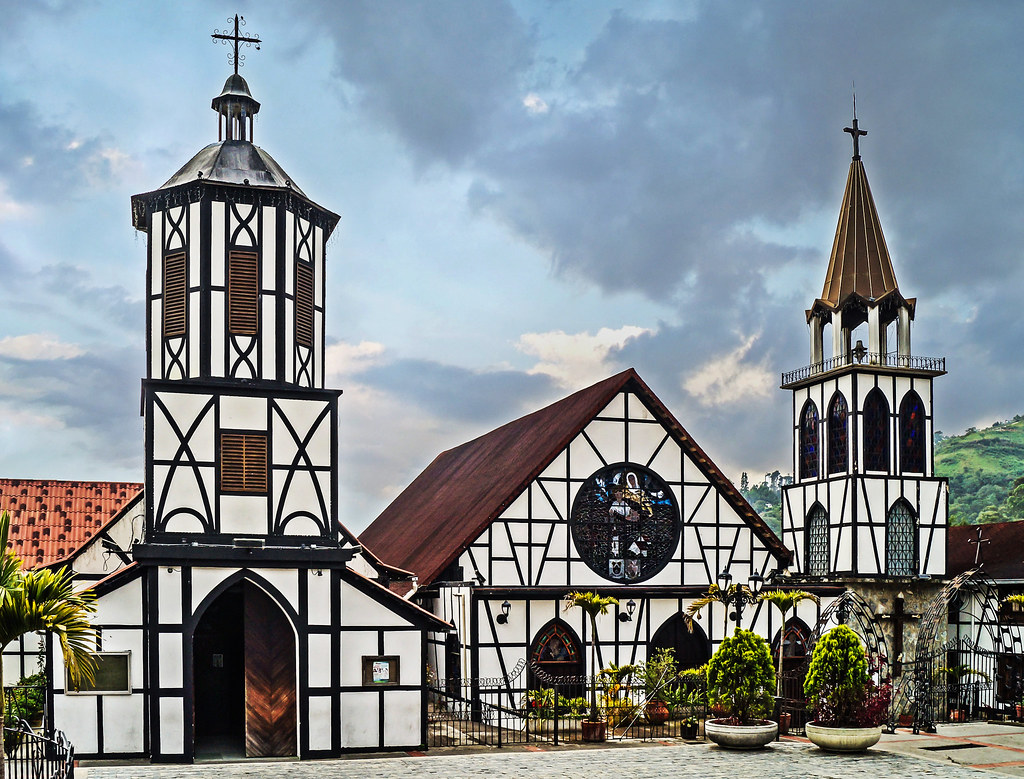 Photo flickr.com
Not only Europeans who miss the continent come there but also inhabitants of South America in order to have some scrumptious beer, sour-crout, sausages and potato dishes. Plates, by the by, are just gigantic so you can be safely order one for two. Aside from food and architecture, the city is also remarkable for great landscapes. Mountains, on hills of which Germans even manage to grow strawberries, are surrounded with subtropical forests that allow have some rest from dusty Caracas and other metropolises. Not far from there one of the world's most picturesque national parks – Morrocoy, inhabited by over three hundred of rare bird species, is located. These are feathered tribe whose morning singing sets a mood for tourists and dwellers of surroundings. All fifteen hectares of the park, stretched along mountain range, perfectly illustrate beauty of the country's nature.
Colonia Tovar is a great place where one can spend two-three days and gather powers for future exploration of amazing South America. You can hardly stay there longer because one can walk around the whole city several times over one day. Except for local museum dedicated to German migration there's almost no significant landmarks. It's a pretty much traditional settlement with 15 thousands of population that, at first sight, nothing more than missed its continent. Many bring hammocks that Venezuela is so famous for, sauces and blackberry wine as souvenirs from there.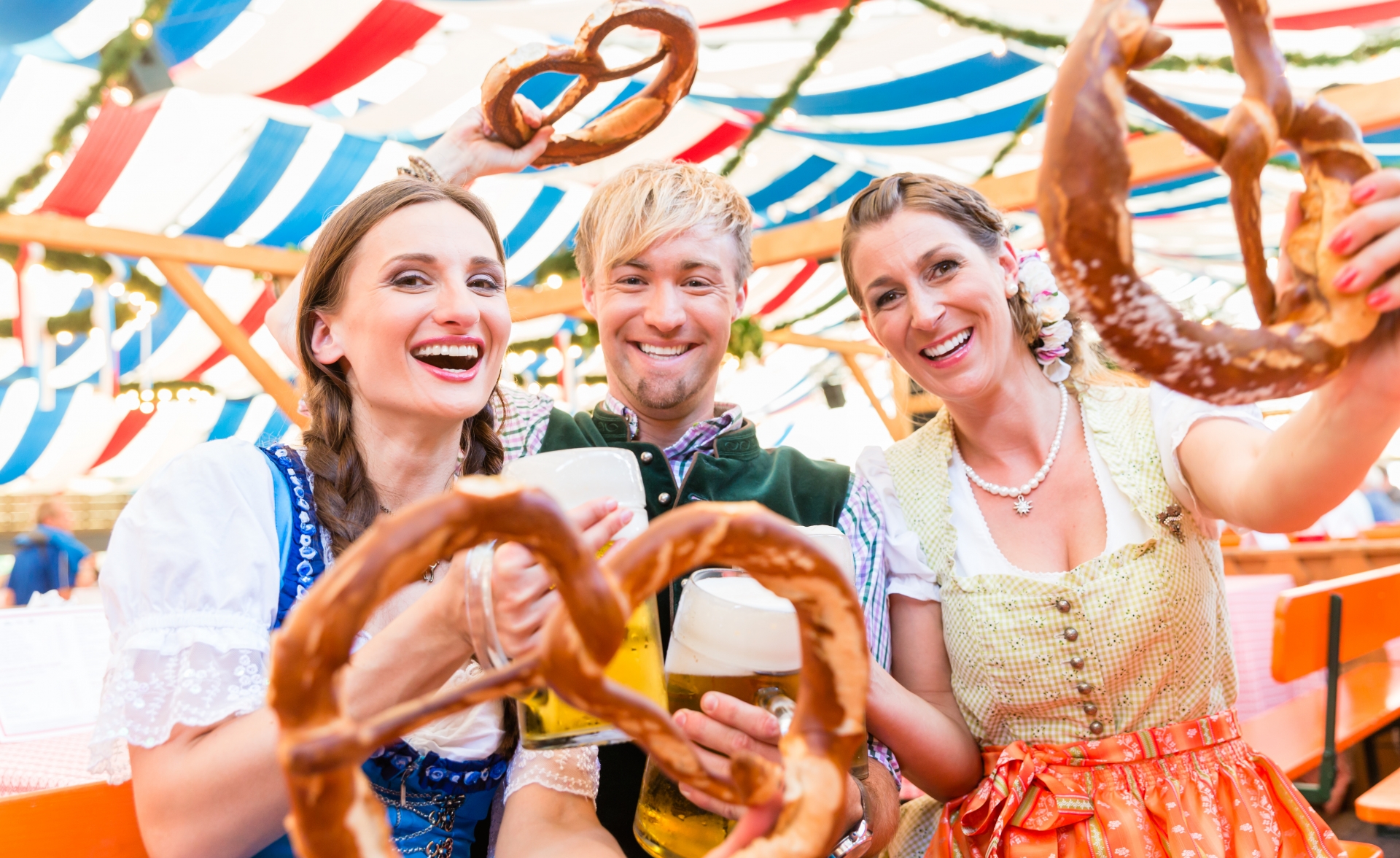 Photo alidays.it
Spring and autumn are considered best time for a trip to Colonia Tovar: firstly, the weather is truly fresh and stem of a thermometer shows some 20-25 degrees Celsius, and secondly, holidays that evolve into folk festivals set a particular air. They party especially gaily on April, 8, the day of Colonia Tovar foundation, on November, 11, the day of patron Saint Martín and, sure enough, in the dates of Oktoberfest. So, should you be tired of Munich and bored with people crowds – it is there of all places you head to for some beer and sausages and to celebrate the holiday in an uncommon place but in familiar atmosphere.
Cover photo 0425.info