World ghettos: Chinese Scope in San-Francisco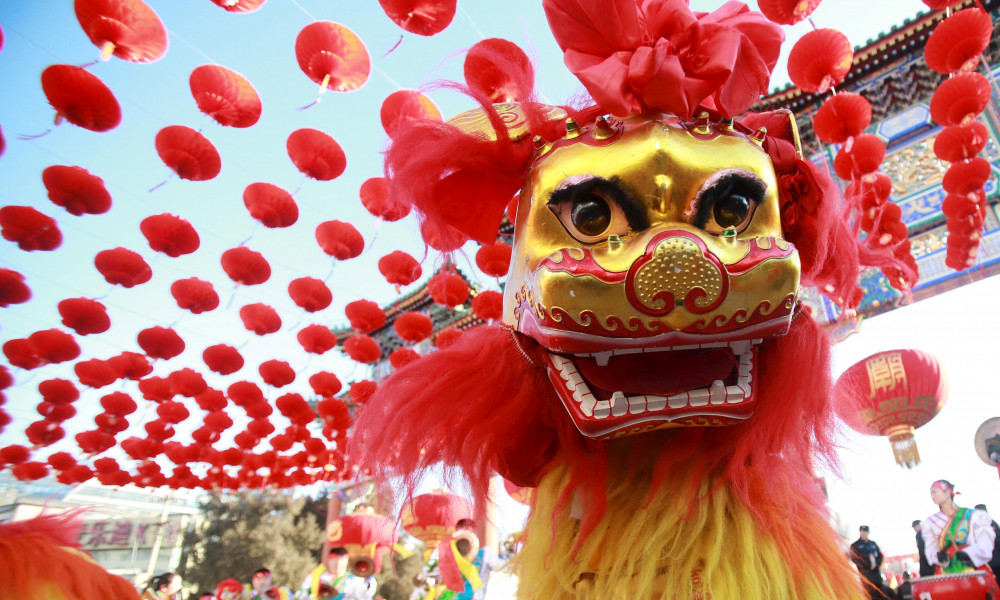 We continue our series of features about national ghettos. Today OUTLOOK tells you about the largest ethnical enclave of the city of San Francisco in the USA – about local Chinatown.
The Right to Life
The story of San Francisco's Chinatown originated in late 19th century. Back in the days the city, just as the country, was being actively industrialized and built in. Main constructions of those times were Central Pacific and First Transcontinental Railroads. In order to cope with such sockdolagers a lot of manpower was need; Americans were already accustomed to a certain level of wealth and comfort, also, it was pretty expensive to lure local craftsmen while the Chinese agreed to work for far smaller salaries. They kept arriving on ships and getting settled nearby each other, having decided not to adjust to conditions but to reshape everything in a manner of their own. The 24 districts of Chinatown that exist nowadays are a graphic picture of the fact that it is almost as if there isn't even a smell of America there – it's all about dragons, hieroglyphs and flags of the Celestial Empire's offspring.
In the era of unemployment and crisis such behavior of foreigners started to irritate indigenous community. But there was nothing they could do; and all the jobs at constructions had already been taken by the Chinese. This lead to several xenophobic conflicts; they even resulted in prohibition for Asians to enter the country. It remained in force till the end of the World War II when a need for skillful hands arose again and ships loaded with thousands of People's Republic natives started arriving again.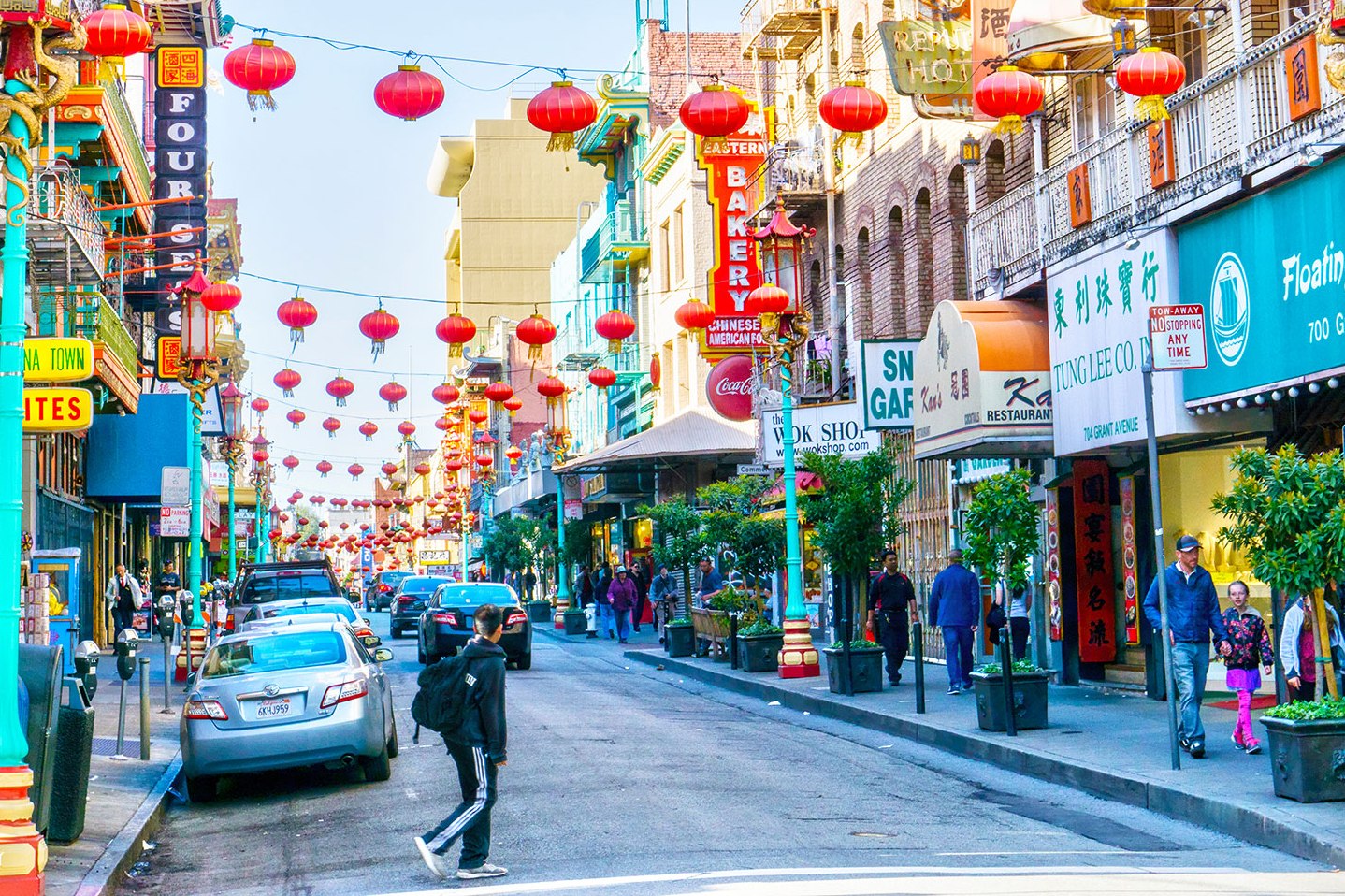 Photo tripsavvy.com
In 1906 a powerful earthquake took place in San Francisco to destroy the city almost down to rock bottom, so, the majority of locals decided not to come back there again. However, successors of Confucius toughed the cataclysm out and rebuilt not just their district but also neighboring ones thus earning respect and honor in two countries. Therefore the Chinese from San Francisco of all people earned their right to live there by sweat of their brows so nowadays no one complains about their residing in the city.
Landmarks
A walk around the district, situated in between Kearny Street, Financial Centre and Union Square, most likely, begins with entrance through the Dragon Gates that have this aura of authenticity about them, the one that tourists keep coming here for. This gift from the People's Republic of China decorates the entrance to the enclave since 1970. Lions and dragons that protect the present, however terrifying they look, are friendly because the translation of hieroglyphs on the walls means "peace", "respect", "trust" and "love".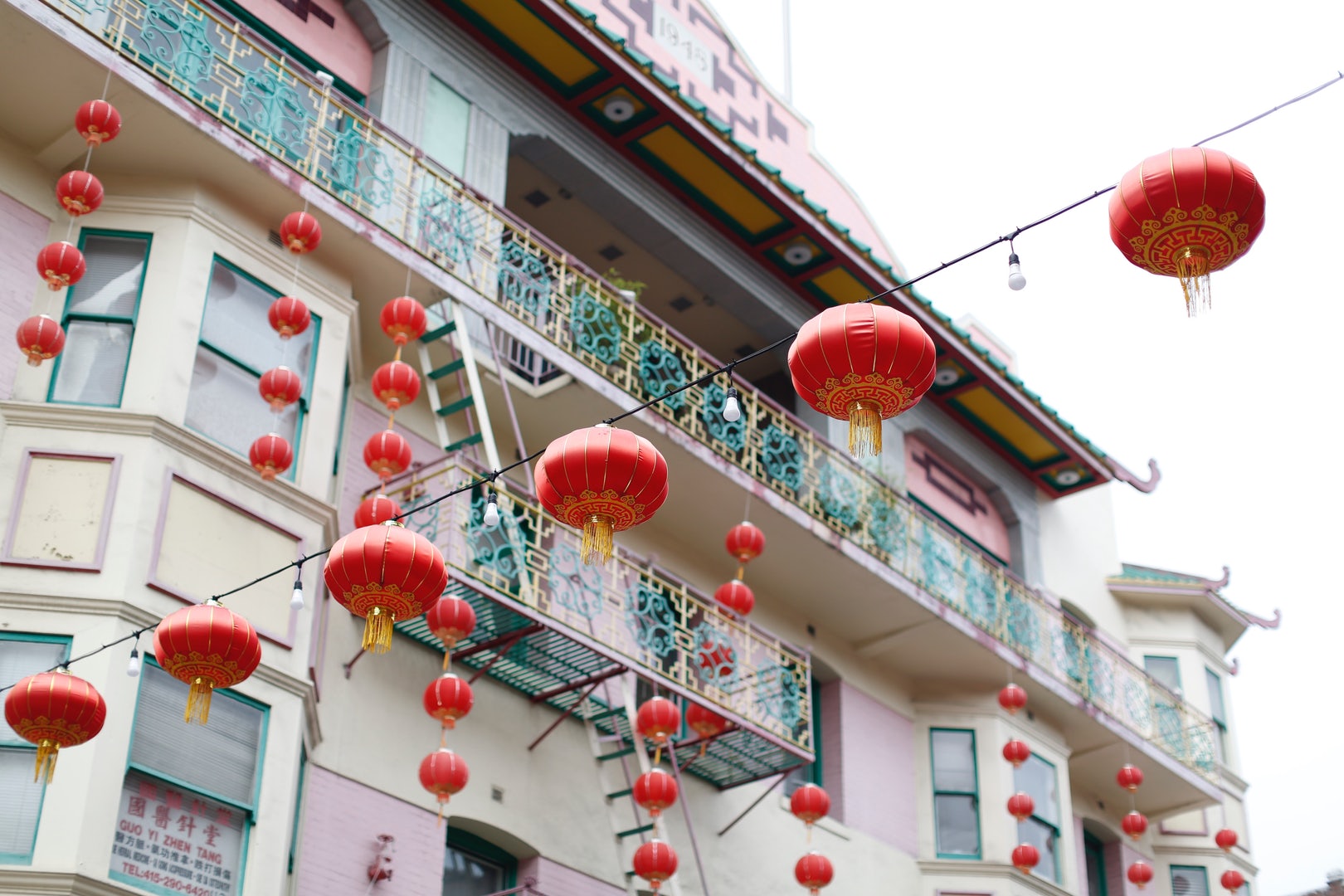 Photo the500hiddensecrets.com
Main street of Chinatown – Grant Avenue – is called so in the honor of the US President Ulysses S. Grant. When in this street, even native New Yorkers feel at a loss due to abundance of shops and cafés. Alongside shop windows and bright flowers, visitors are attacked by odors and smells of food that is cooked and eaten far and wide. Tourists, as well as citizens of San Francisco, rarely get out of there without all kinds of necklaces, kites as well as folk medicine and hygiene products. One gets a feeling that this trade madness makes people purchase even things they don't need at all. While having a walk there one can watch acrobats' performance, gamble and attend a tea ceremony over ten minutes. It seems like time flows in a very particular way there.
Those who managed to leave Grant Avenue with emptied wallets but with all kinds of souvenirs instead, usually head to Old Saint Mary's Cathedral. This erection is famous because it was the only one to survive the earthquake we've mentioned earlier. Unfortunately, fires that reigned in the city abandoned by people destroyed the cathedral, too, and left only several walls intact. It was around them where it was decided to rebuild the Cathedral in 1909. Speaking of that, it was China where granite for it was brought from.
Another iconic spot is Portsmouth Square; in 1835 the first house on this territory was built there, and eleven years later John Montgomery, captain of the ship called "Portsmouth", proclaimed it to be a part of the USA. Today it is Chinatown's central part where it is customary to discuss news of the district, play Mahjong and listen to music. To have some rest from noisy streets and to come to your senses it is better to go there.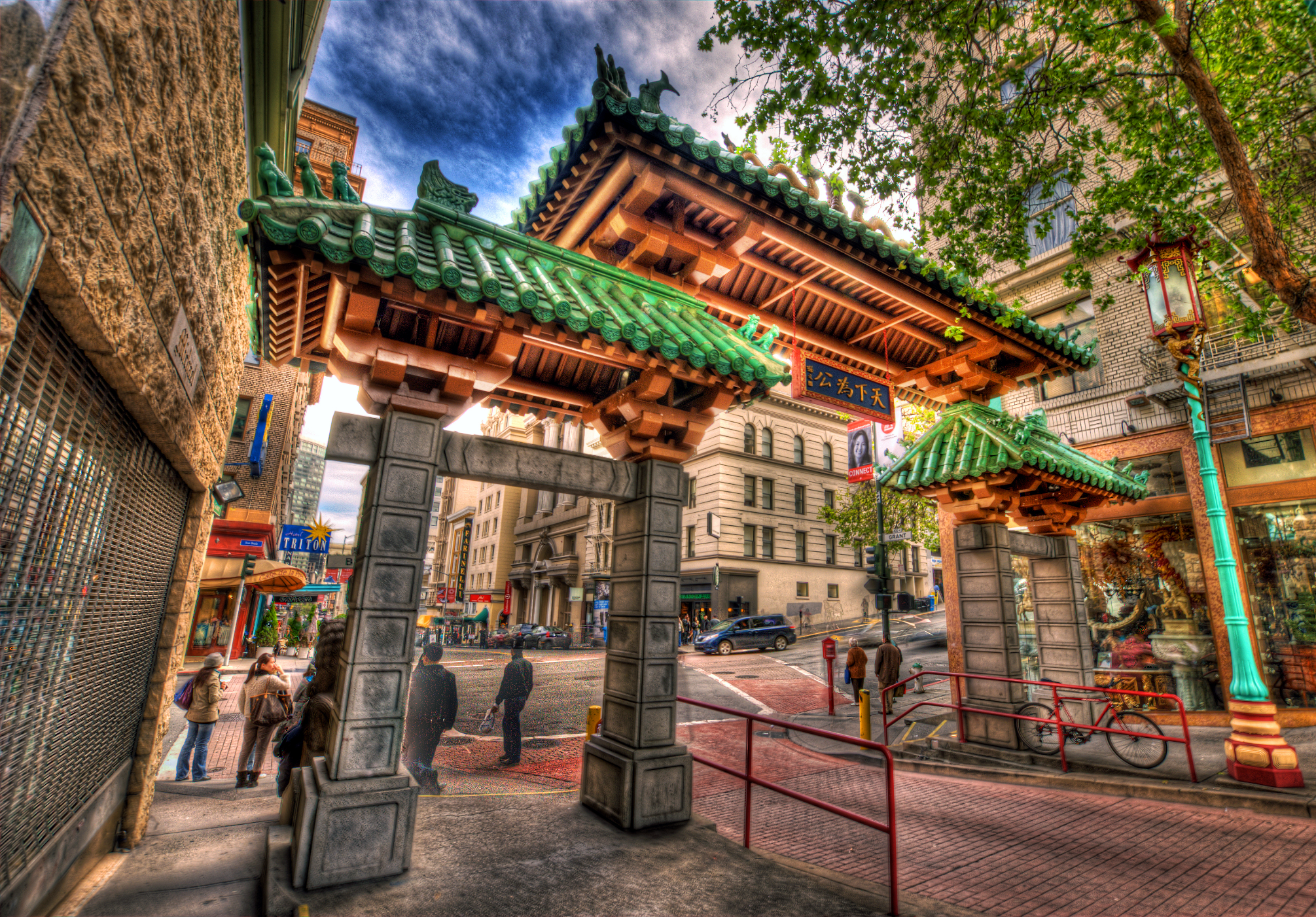 Photo mycamerajournal.wordpress.com
We'll proceed to Ross Alley where a factory producing legendary "fortune cookies" operates. When inside you'll probably cease believing in them because a picture, which is far from a fairy tale, greets you eyes: three women fill shapes with dough and send them to an oven and on the other side of the line several more employees at random attach fortune-telling papers to delights by taking them out of a huge box. A little disappointing, but now we know it.
Final stage of a stroll around Chinatown is Chinese Culture Centre – a huge modern museum where they show and tell about literally everything that has to do with life of the Celestial Empire's offspring in San Francisco. Unique pictures, exhibits and installations will carry visitors over to currently distant 20th century and help feel what it is like to sail thousands of kilometers to build railroads for peanuts in a strange and not always friendly country. It was the Chinese who contributed to the fact that nowadays it is much easier for emigrants in the United States because under their pressure vital laws were adopted. Entrance fee constitutes 5 dollars for an adult.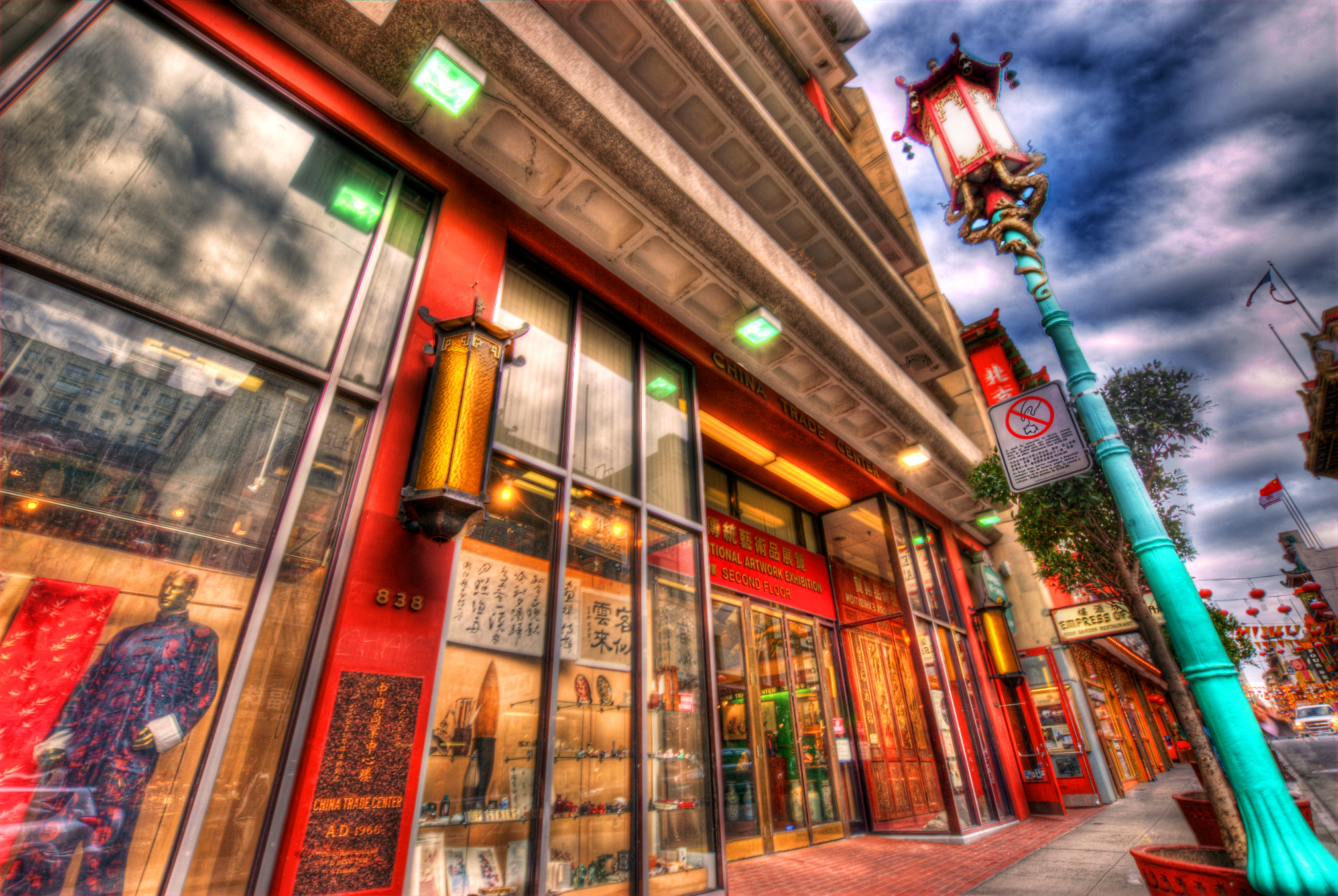 Photo mycamerajournal.wordpress.com
Curious facts:
It is impossible to picture today's city without Chinatown, because over 200 thousand natives of the People's Republic reside here; that constitutes about one fifth of entire population of San Francisco.
Hundred years ago the district was known for its brothels, gambling houses and opium dens. All of it is gone by now but tour guides take pleasure in walking people around most iconic lanes and backyards so make sure to go on a topical tour. In Chinatown they are interesting, indeed, because only from them you can learn what it means, for instance, "to go Shanghai". This is what they used to say about a person who got so carried away with drugs and alcohol that would find himself on a ship to either Shanghai or Hong Kong upon regaining consciousness.
Nowadays rules are far stricter and fine for smoking in a public place constitutes 500 dollars.
Ghetto became an integral part of cultural life of the USA – and it is for a reason that it was perpetuated and anthemised in the namesake novel by Roman Polanski.
Despite the fact that the district is quite friendly, far from every local knows English. And, according to experts, Chinese is different on every street there because there are just as many dialects as in the People's Republic itself.
Cover photo time.com