World ghettos: Balat - Jewish side of Istanbul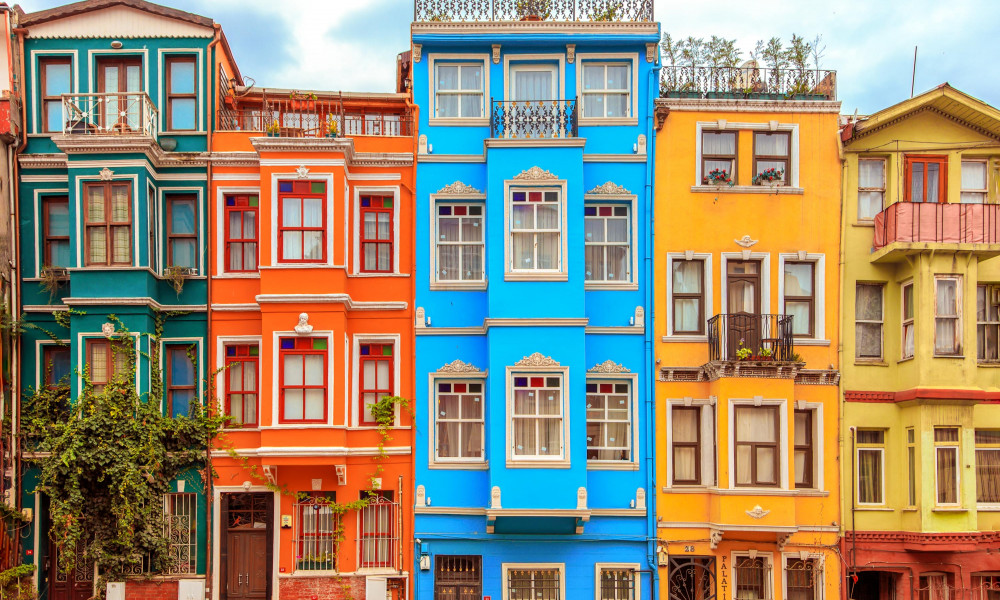 Majestic Istanbul sweeps visitors off their feet at first sight, impressing tourists with its luxury, history and variety of its vibrant sides... But just a few guests wander into one of city oldest quarters, Balat, where the eastern fairy-tale puts a new face on.
Huge central district of Istanbul, Fatih, is divided into 57 districts. Each of them is a mini-state, since they are mainly divided along ethnic or religious lines. Balat, located here, is the Jewish quarter founded during the Byzantine Empire. Its name originates from the word palatium, which translates as a palace. Perhaps it is some twist of history, but nowadays there are no palaces, except the ruins of the Church of St. Mary of Blachernae. But it does not matter, because this place is primary interesting not with its a few sights, but with its unique atmosphere and the Jewish flavour.
The easiest way to get there from the centre is to take a bus number 93, the bus stop is called Balat. Tourists quickly understand where they need to get off the bus, because the cleaned and restored Old Town finishes very sharply, changing for the new landscape behind window - another side of Istanbul. The narrow and broken streets, shabby houses, modest synagogue, annoying Gypsies, empty and painted in bright colours medieval buildings, through which new skyscrapers randomly show up – that is a chaos which reigns here. Surprisingly, this casual side of Istanbul is very charismatic in its own way, and if you feel the history and the spirit of the area, you will definitely fall in love with it.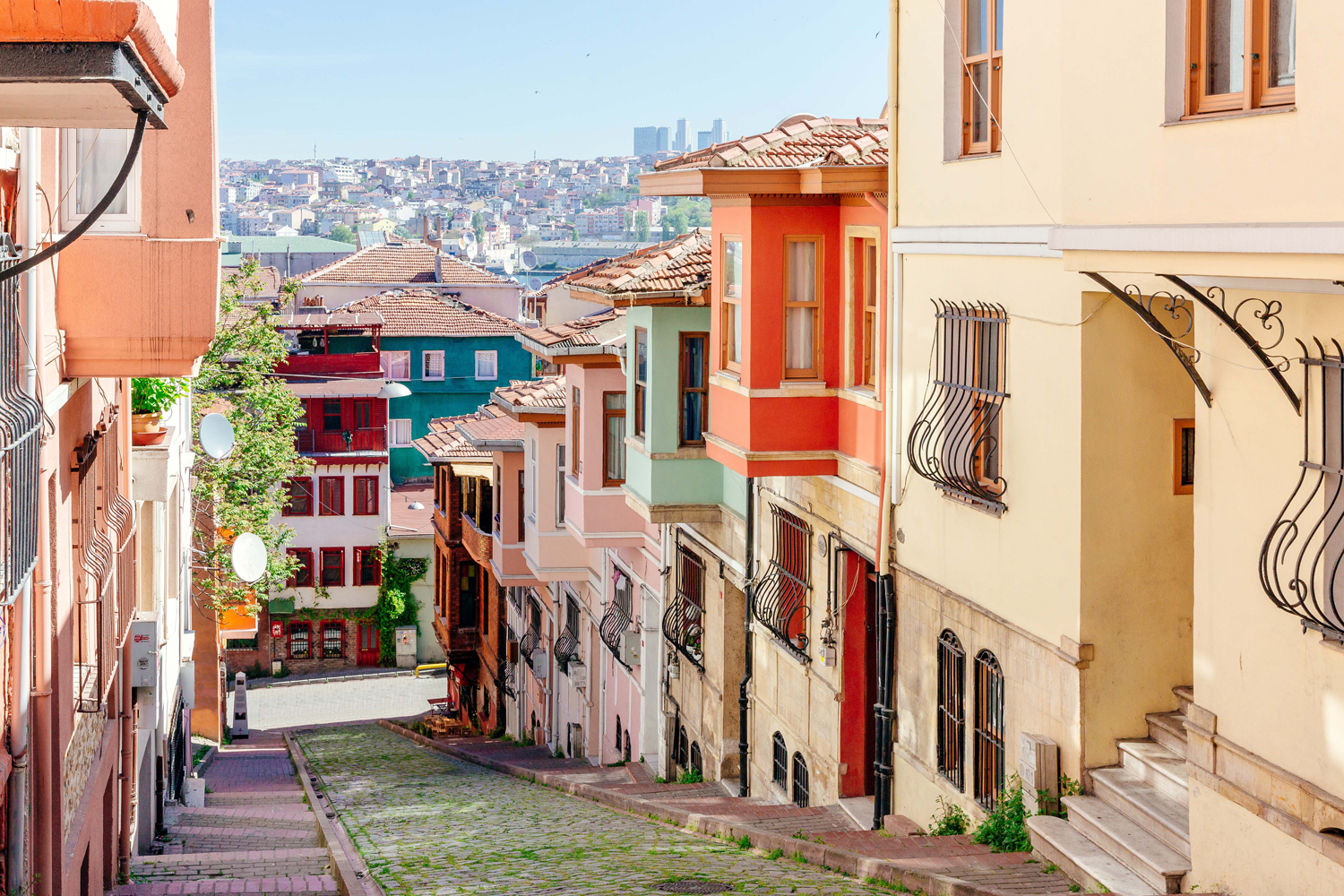 Photo 1883magazine.com
They say that before the end of the 19th century, it was a great life there: Byzantine Jews lived peacefully with migrated Spanish Jews, and were friendly neighbours with the Greeks and the Armenians, who occupied the next-door block of Fener. All this cosmopolitan cocktail was surrounded with Muslims. Neither religious, nor ethnic conflict were there. The area was famous for trade, bakeries and jewellery shops. The earthquake violated peace in 1894. Shocks of earthquake and caused fires turned Balat into charred ruins. Most wealthy Jews moved to other parts of Istanbul, and those who stayed could not rebuild dilapidated buildings. Then there was the 20th century, with all its wars, ethnic cleansing and religious persecution. Therefore, when the state of Israel was formed, the majority of district residents emigrated.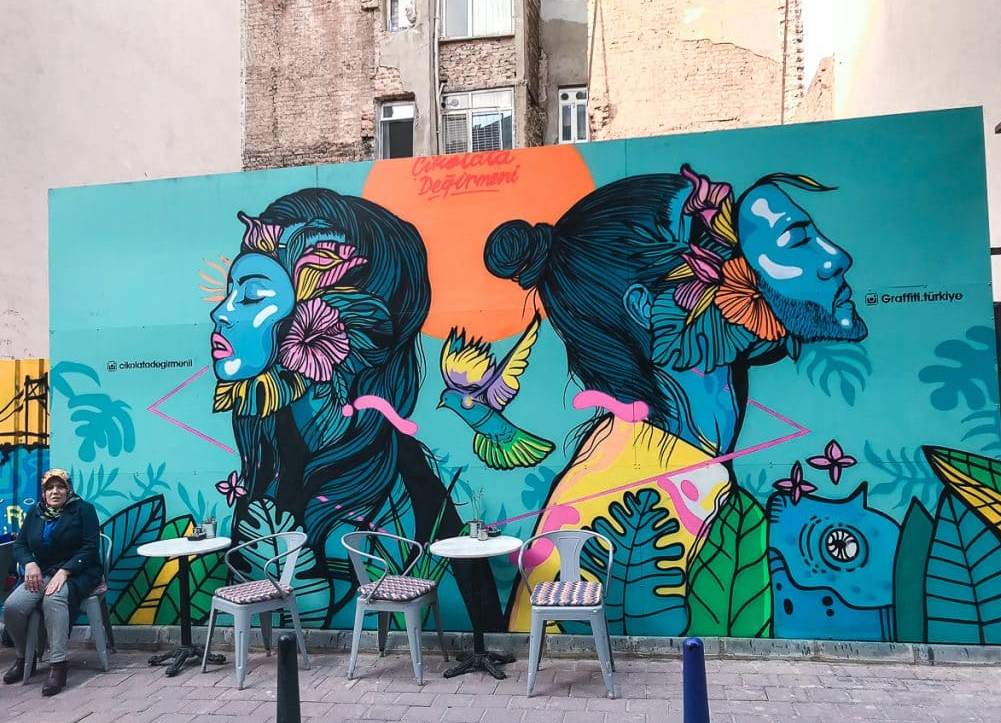 Photo mindfulmermaid.com
Today Balat, which though continues to be considered as Jewish neighbourhood, is rather district of the Greeks and the Gypsies, since there never was a border with Fener, and now quarters intertwined into one roaring neighbourhood, both in architecture and in the population. Therefore, inexperienced tourists needs some time to figure out exactly where he is. Crime situation here is generally worse than in other parts of the city centre, so Istanbul residents do not enter here often, and tourists are still only trickling into the area. And it's a loss, as in the daytime it is quite safe to walk there, and the few objects survived to the present day, are noteworthy. Take, for instance, religious buildings, such as the Church of St. Mary of Blachernae, where before moving to Jerusalem, the belt of the Virgin Mary was kept. The survived chapel and a source of holy water next to it, pacify and refreshing travellers languishing from heat.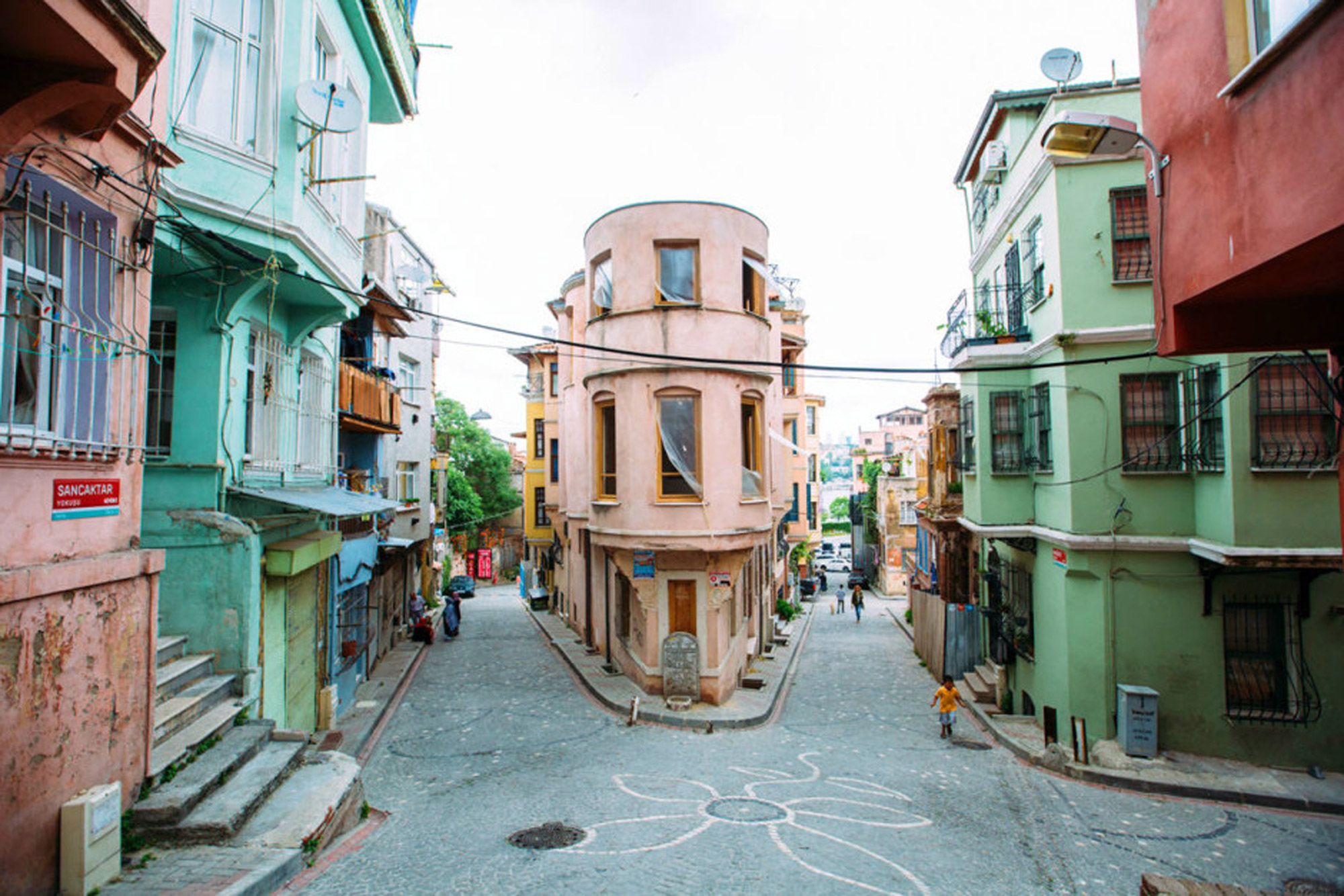 Photo goturkey.com
Another attraction is the city oldest synagogue Ahrida Sinagogue, located just between Balat and Fener. Built in the 15th century, and today it looks amazing thanks to an internal pulpit shaped as a ship's nose. According to one legend, during its construction, was used material obtained after processing the galleys, which were used by persecuted Jews to escape from Spain. The second legend is even more poetic: according to it, it is constructed from what was left of the Ark of Noah.
Several blocks away there is a high-rise brick building, decorated by dome observatory that came there a few years before the fateful earthquake and survived thanks to its robust construction, it is the Greek Orthodox High School. The institution is controlled by the Greek Orthodox Patriarchate, teaching languages are both that of Homer, and the Turkish. It was prestigious at all times to receive education there, so even today, the number of students never exceeds a hundred of people. Most of Istanbul's managerial elite, in their youth gain knowledge in here.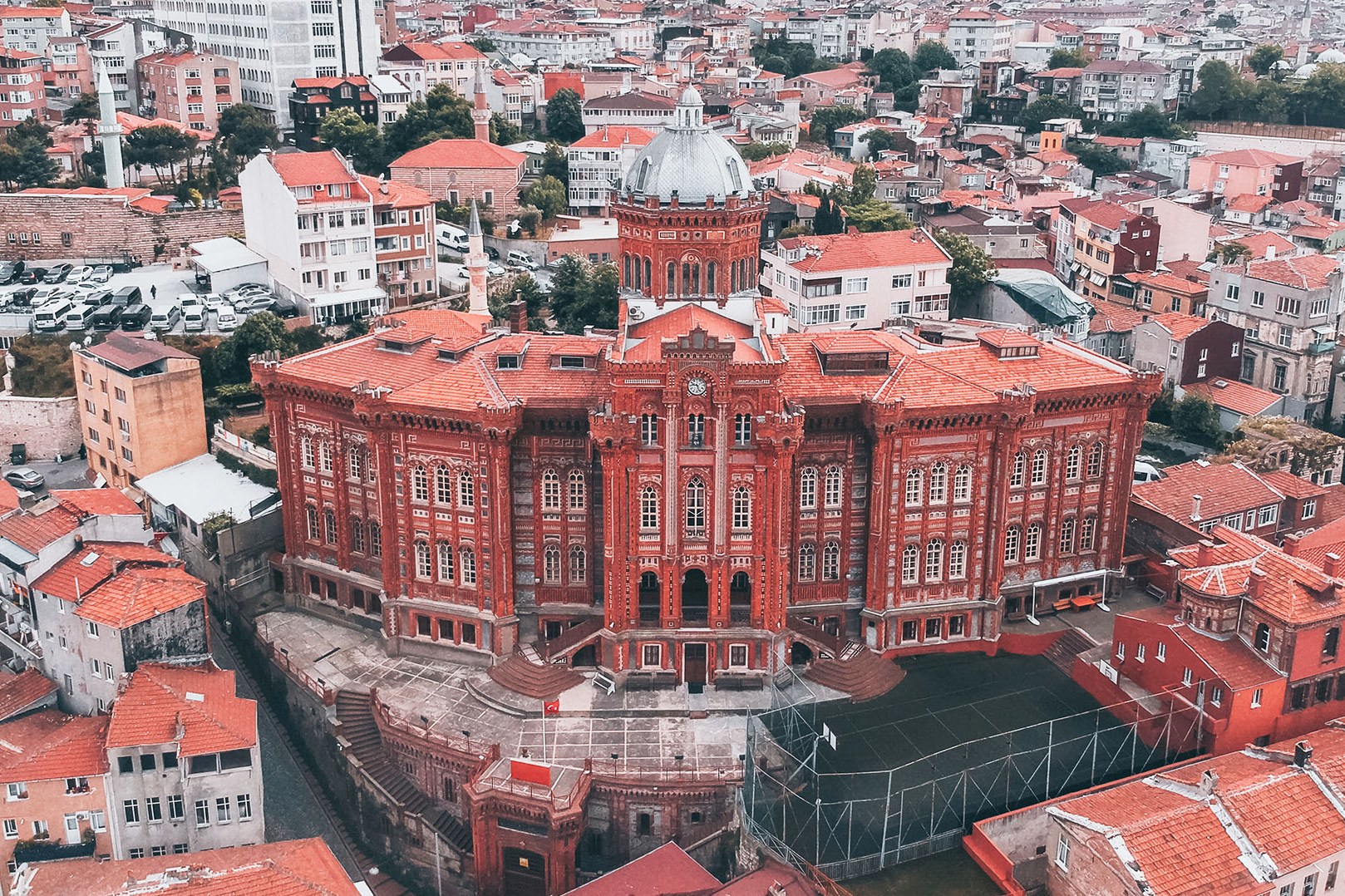 Photo Greek Orthodox High School goturkey.com
Monument of Byzantine culture, of course, is the Kariye Museum, the former Church of Chora. The superb series of frescoes illustrating scenes from the life of Christ, and date back to the 13th century. Right in the surrounding streets there are the famous factories manufacturing leather and fur goods. Therefore, the area is always teeming with hurrying traders and resellers from around the world, there you can buy very high quality stuff for little money.
Eternal noise prevailing on the streets, loud arguments, the laughter of schoolchildren running through lines of drying laundry stretch across steep, winding streets, and ... the smell of soup. Which exactly, it is hard to say, but there is always a smell of fresh food, pastries, spices and other goodies from the basement dining rooms and cafes. That is how travellers associate Balat, seeing it as the old but beloved corner of great Istanbul!
Cover photo foto-corsi.it