World ghettos: Little Italy a la New York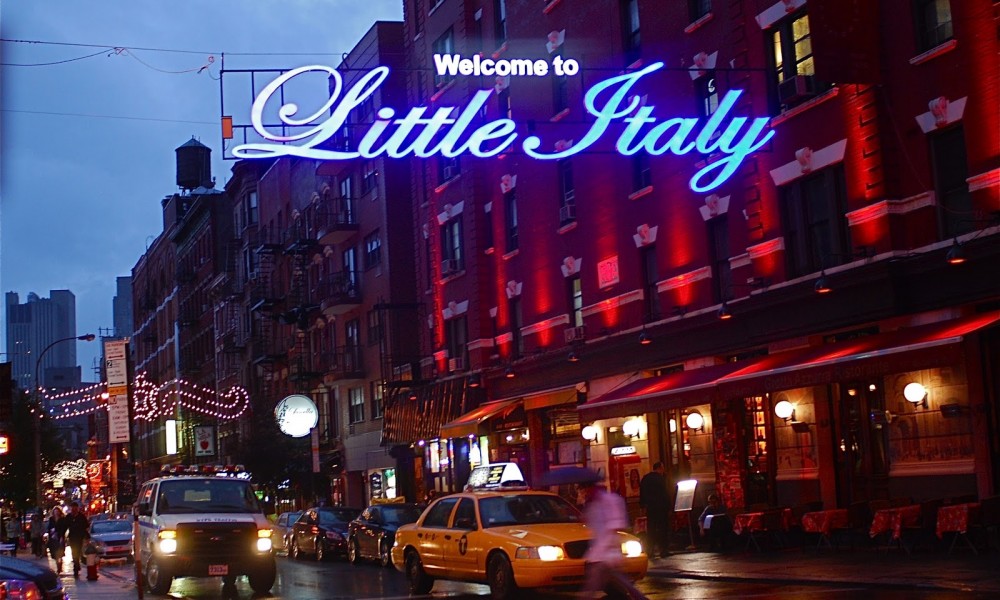 When moving to a new country, more often than not people tend to get settled nearby emigrants like themselves. It is pretty convenient: accommodation isn't expensive, job can be found right on the location and there is no need to study a new language – everyone around understands you. This is how national ghettos appear.
The Little Italy – one of the most picturesque neighborhoods of New York.
Looking for better being, population of the Apennines headed to America as far back as in early 19th century. And it was in 'The Big Apple' where the better being found migrants. Local head of city administration Richard Varick created a special committee that was in charge of gradual settlement of those coming from the Old World. Without thinking twice he gave them a neighborhood in lower Manhattan and called the place nothing else but 'swamp'. However, hard-working settlers made every effort to disprove the words of the mayor.
Some time later, in attempt to seem good-natured and welcoming, Varick, when speaking in front of migrant, stated: "New York has always been the city of incomers. So you can call your new place of residence New Rome or Little Italy". As we can see, second option took roots. According to rough calculations, during 19th century 170 to 200 thousand signori and signore arrived at "The City of Opportunities"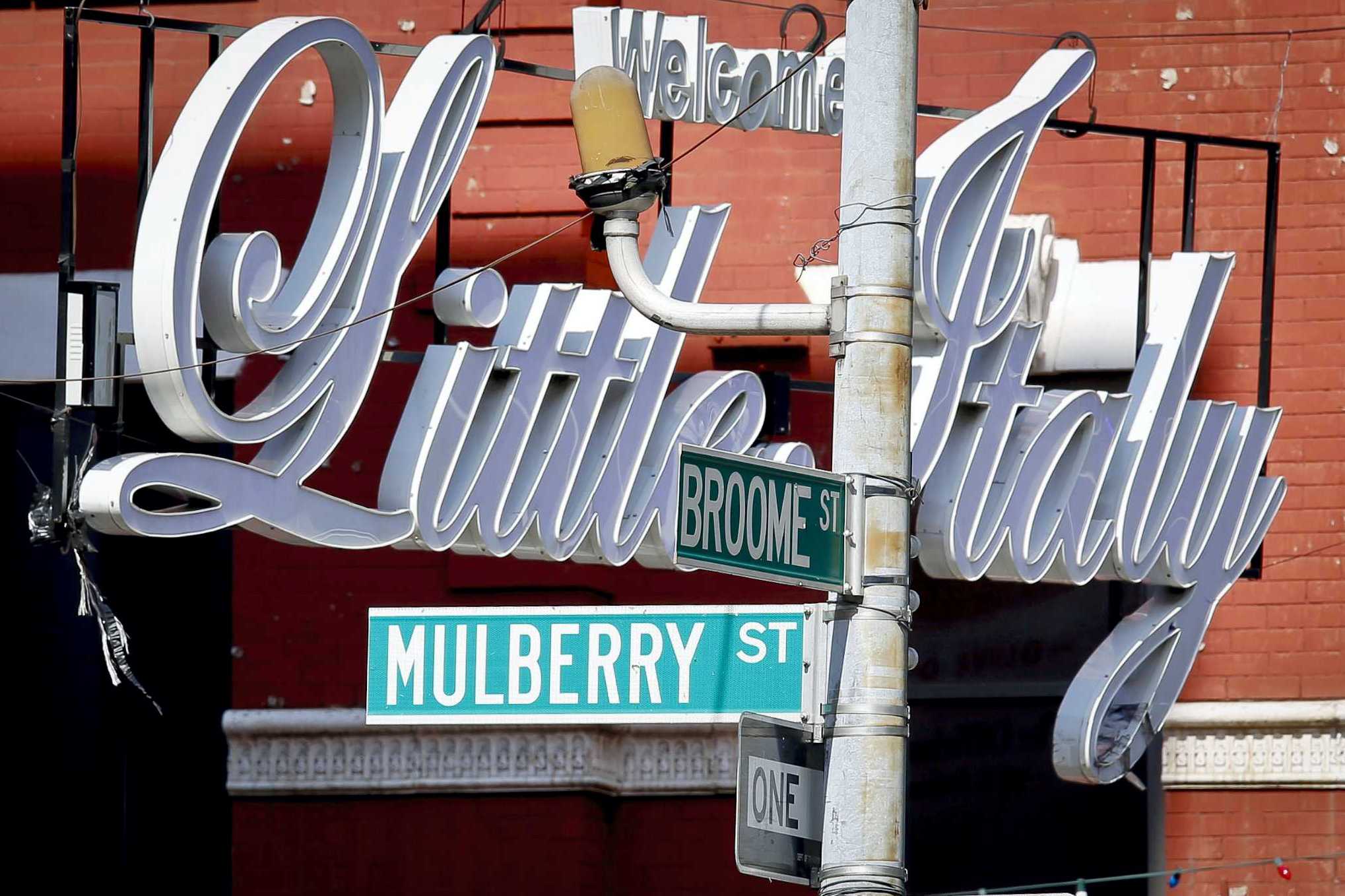 Photo nhregister.com
The Italians were treated differently: they were either used as cheap workforce, or considered as second-class people. There was even this kind of joke at those times: "You sit by an Italian at a diner table, he would pretend not to be hungry, but should you leave the table, he would spring upon food even forgetting to use a spoon". The fact that they were reluctant to learn English wasn't gaining them additional popularity. Besides, in mid 19th century tuberculosis epidemic swept the city and guess who was blamed for that.
However a lot of things changed the next century. In some seventy years there were almost 400 thousand pizza-lovers in New York. At about the same time representatives of Italian mafia started moving to America. After World War II authority of Cosa Nostra in its native country declined plus economic situation got pretty tight so 'men of honor' took after an American dream. This way the neighborhood became filled with expensive restaurants, bars and casinos. Obviously, money for all this luxury was invested by rich dons. Even musicians were eager to perform in lower Manhattan of all other places – one could make a quick buck, as much as up to a thousand dollars for a night.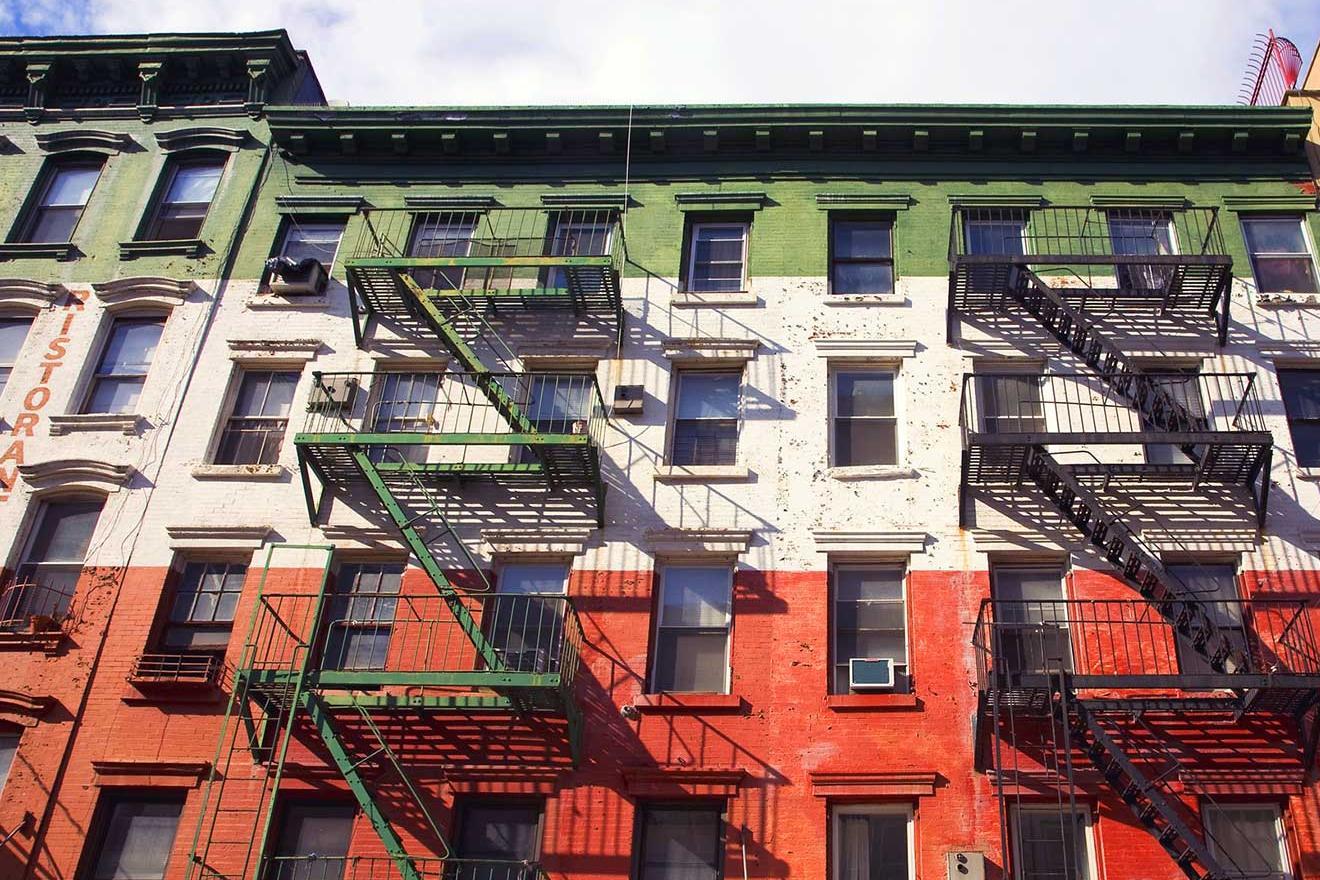 Photo loving-newyork.com
Today Little Italy is one of the most prestigious and expensive districts of the city. Truth be told, in last 30 years it became smaller – many of its inhabitants spread across the country so Chinese from neighboring China Town got settle in empty streets together with Jews and former USSR citizens. Anyway, tourists and New Yorkers a trying to get to Mulberry Street or Broome Street at any cost to take a plunge into an atmosphere of Italian America.
And isn't about visible accessories like fresh-baked pizza, attractive curly brunets and brunettes and chequered tablecloths at all. It seems like true charm of the neighborhood cannot be seen – only felt, sensed and even that happens in some time. According to those who have visited the place, lower Manhattan is a graphic example of a twist of cultures: you can rarely meet an Italian who speaks literary language. However, you won't get communication in normal English, too.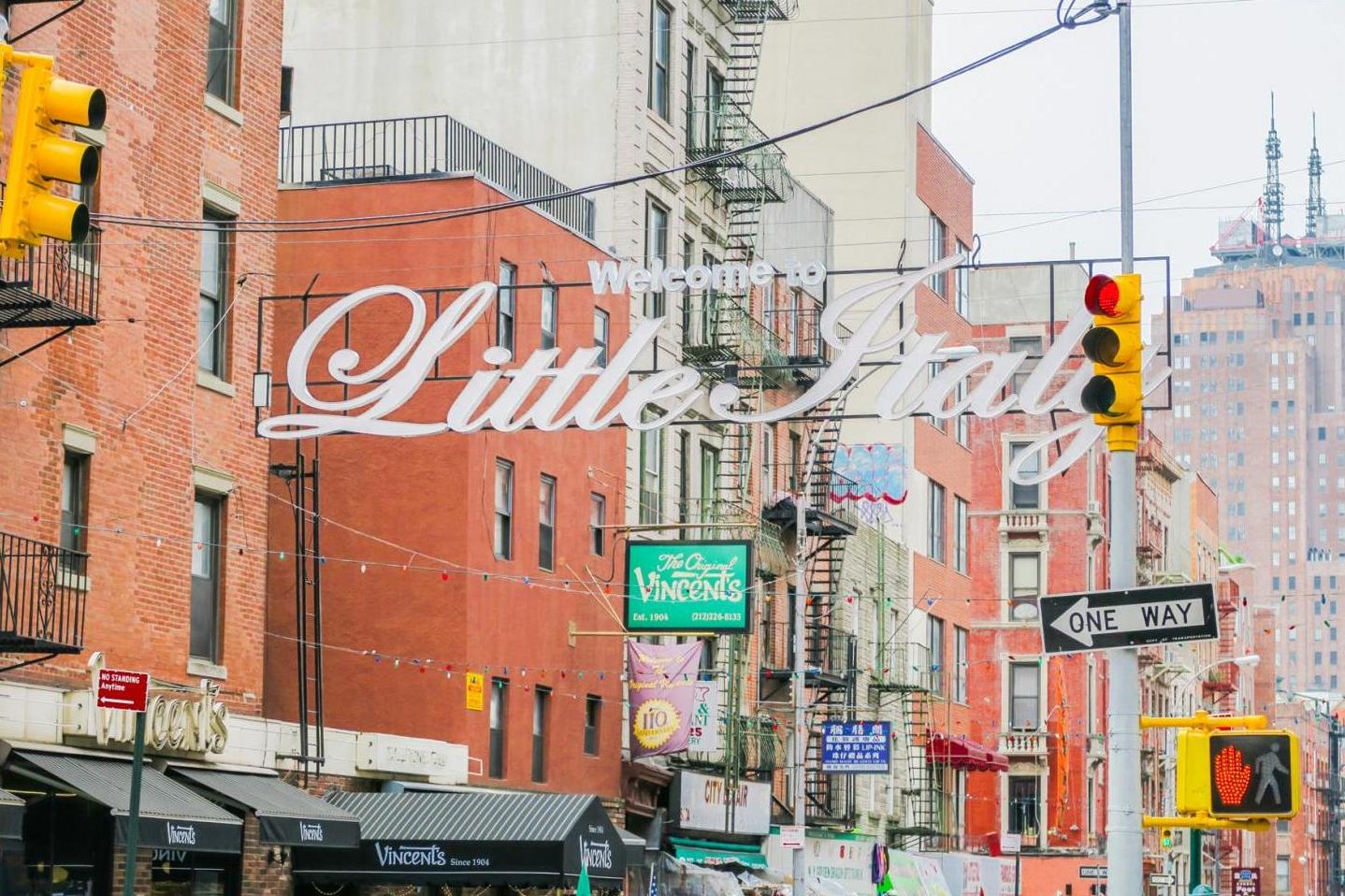 Photo loving-newyork.com
All in all, go there yourself. September is a particularly good time for it. This month an awesome carnival feast of San Gennaro is held and Mulberry Street becomes even more colorful for as long as 10 days. Although, can it be any brighter?
Cover photo nyclovesnyc.blogspot.com