Dubrovnik: The city where time stands still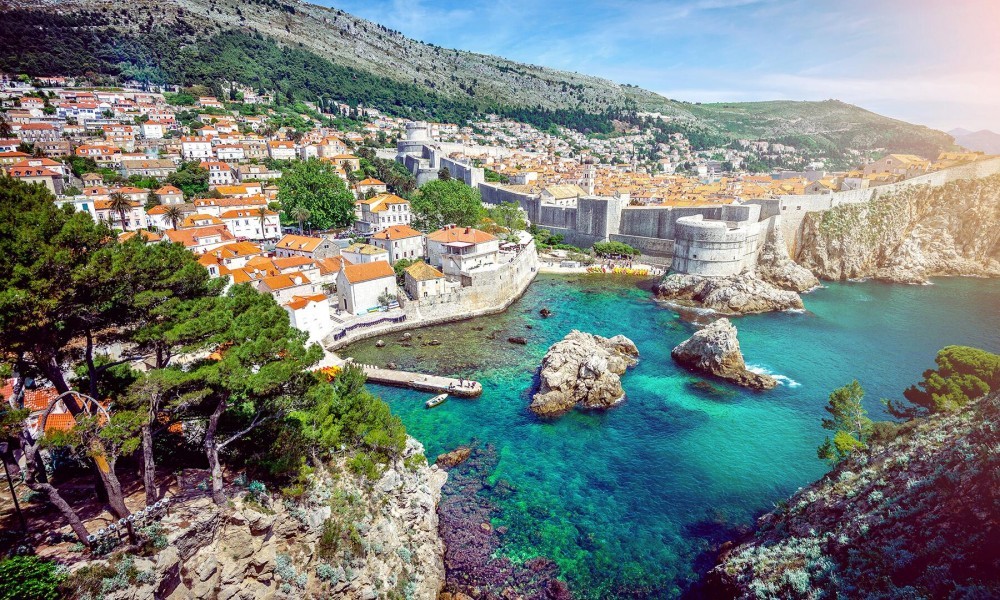 If you feel that you are living in the wrong time, and you are constantly looking for your epoch in books and around yourself, then you absolutely need to visit Dubrovnik. It looks exactly as on tourist booklets and photos, even if your grandmother or great-grandmother, or great-great-grandmother brought them, and it was not a photo but a painted picture. Today everything is exactly the same...
Dubrovnik is the star resort of Croatian and the most beautiful coast of the Adriatic. Founded in the 7th century, it was a city-state, which valued freedom the most. Having built fortress walls around the village, defenders tried to protect Dubrovnik against enemies, and they defended it from time. Although residents repeatedly had tough times healing city stone body ruined by earthquakes, floods and wars, they still managed to preserve it. In 1979, the city of Dubrovnik became a world heritage site listed by UNESCO. Bouncing back from the Middle Ages, local streets were decorations for the world bestseller Game of Thrones, due to which map of Dubrovnik was enhanced with dozen unbeaten tourist routes for fans of world-renowned series.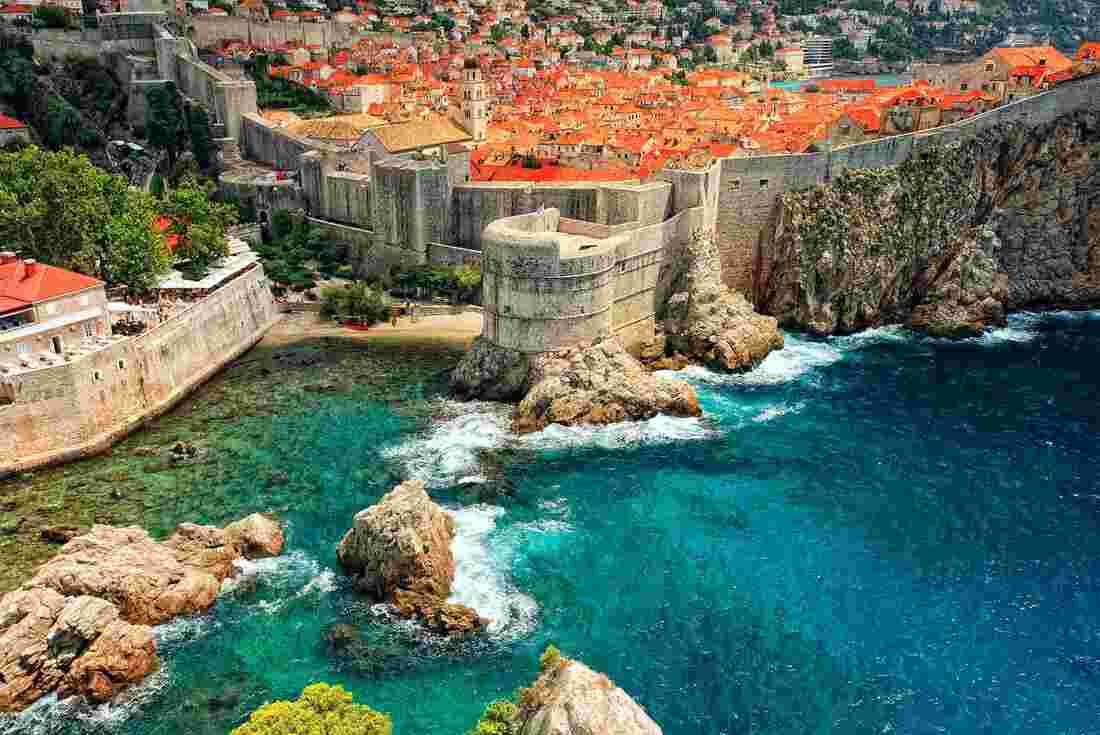 Photo intrepidtravel.com
Dubrovnik primarily sweeps men of their feet. At first glance, it seems that boys built it while playing. That is why it features fortress walls with openings to hunt down rivals, stairs aimed to run away from enemies masquerading as flower vases, anchored in the middle of narrow alleyways. Setting your eyes on laundry waving above the streets, you expect to see someone's mum peeping out of the window, and then laundry becomes a flag of truce, which convenes all kids for lunch...
The city is sure to conquer girls whose age, as everyone knows, never exceeds 18. Ladies cannot help admiring the city where every corner hides music notes, which jumped from romantic ballads and scattered far and wide. No one except for insiders can guess and find brick behind which Romeos buried love letters for their Juliets. Now let's go to the convent of St. Clare famous for lucky stones which, as legend has it, help sweethearts.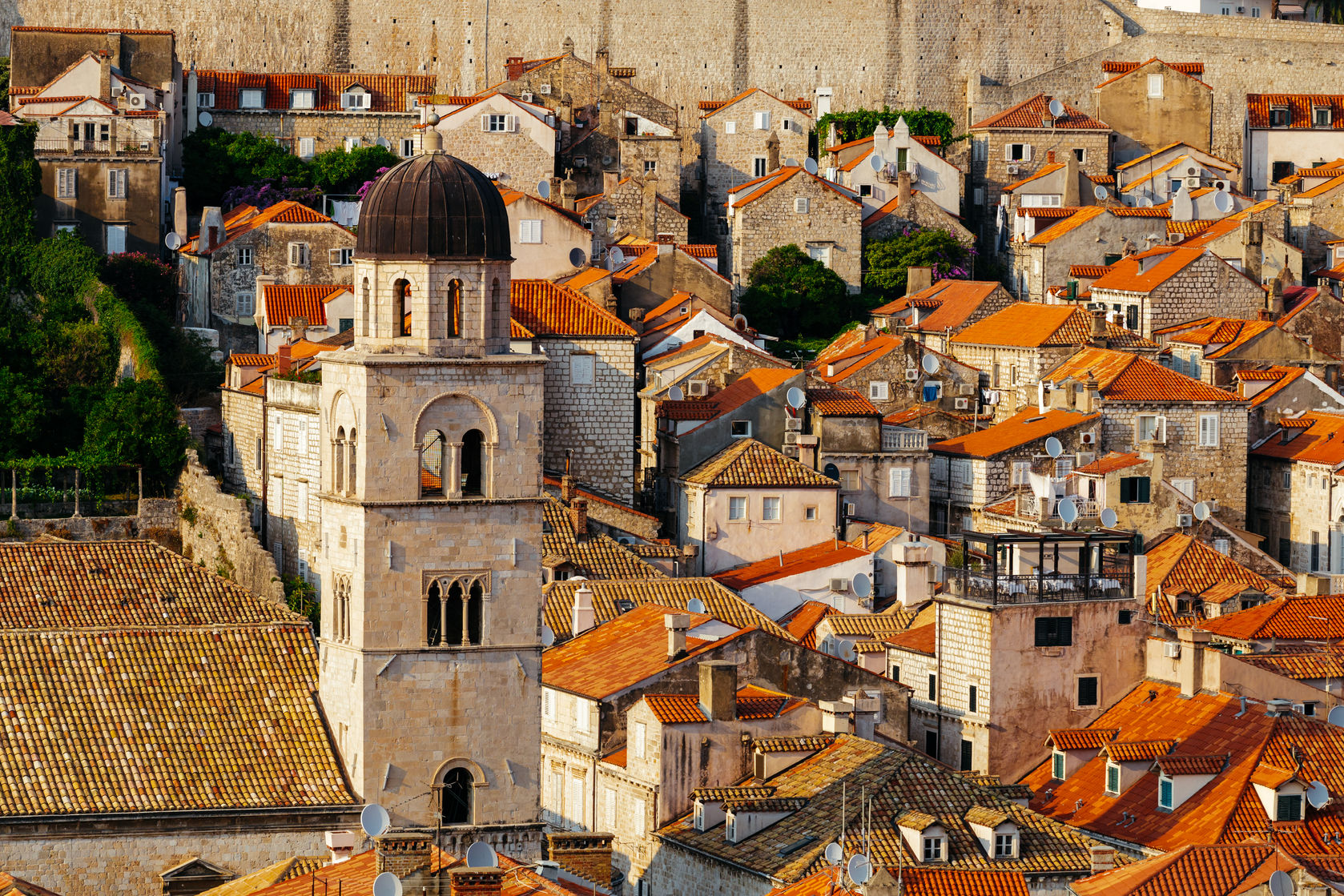 Photo godubrovnik.com
The central street of Dubrovnik is Stradun, formerly called Placa. First the city was established located on a separate island not far from the shore, and when it was decided to unite the island with the mainland, the strait which separated them was covered with ground. That is how Stradun come to life. After tests imposed by civilization and natural disasters, the main street of Dubrovnik continues to delight tourists and serve faithfully and loyally to city residents.
Due to countless pedestrians, ancient stones of Dubrovnik's main artery have been buffed to a sheen by centuries of foot traffic, got shiny and slippery. It looks as if the street is trying to play the role of its great-grandmother - the old strait. Tourists should take a closer look down their feet, since a big fish may happen to show up there. Stradun really likes transforming: in the morning, it is an epicentre of trade with ringing coins, rustling banknotes and roll calls in various languages; and in the evening it is a vibrant theatre and concert scene, which is a refuge for street musicians and amateur performers.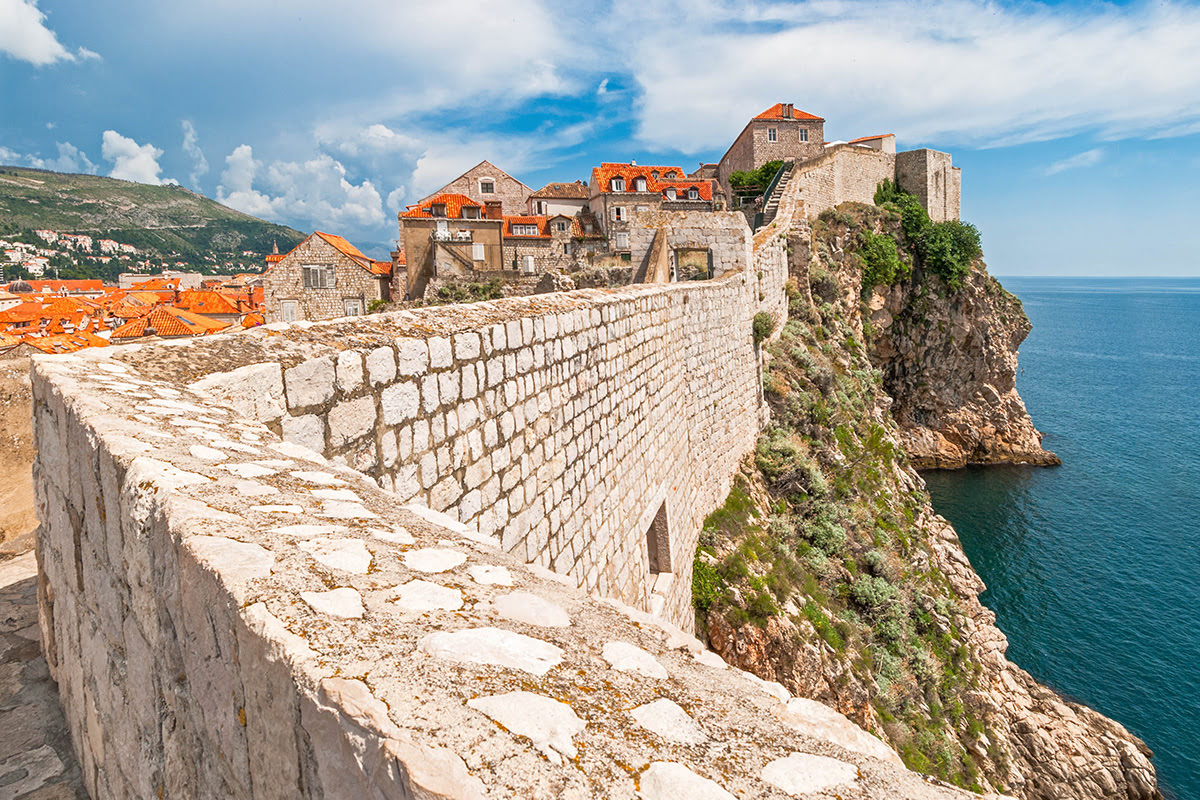 Photo agoda.com
Year round Dubrovnik is trying to resist the large tsunamis coming from the sea - huge waves of... tourists who in thousands invade the historic city coming from each cruise ship. Stone fortresses are not able to rescue Dubrovnik from them, so alien tribes capture the city quickly, easily and, to be honest, completely without a fight. Travellers are sincerely welcomed everywhere with delicious and hearty meals. Interestingly, there are absolutely no fast food joints in Dubrovnik, to be more exact, there are only a few of them, but they are difficult to find, so you should entice locals to disclose you the secret locations. If you succeed, you can safely land on the cushion directly on the stairs. Those who were not destined to find a spot, and did not wriggle into favour of city inhabitants, will be met with full honours in a variety of cafes and restaurants, which is also great. In addition, do not neglect the opportunity to taste the homemade wine with fresh fruit from the market in the port of Gruž.
Read also: Balkan constellation: 5 vibrant cities of the peninsula
After a drink, you may feel as if you are drunk, if you go to marvel at the Rector's Palace which is a fusion of baroque, gothic and renaissance. In fact, such a mixture of styles happened due to the fact that the palace built in the 15th century survived several destructions and reconstructions. Earlier, it was venue for meetings of the city government headed by the Head. He, by the way, in Dubrovnik was elected only for one month. Today, the palace is a home to museum which guards the city only monument to seaman Miha Pracat who in the 17th century bequeathed all his property to the stone city.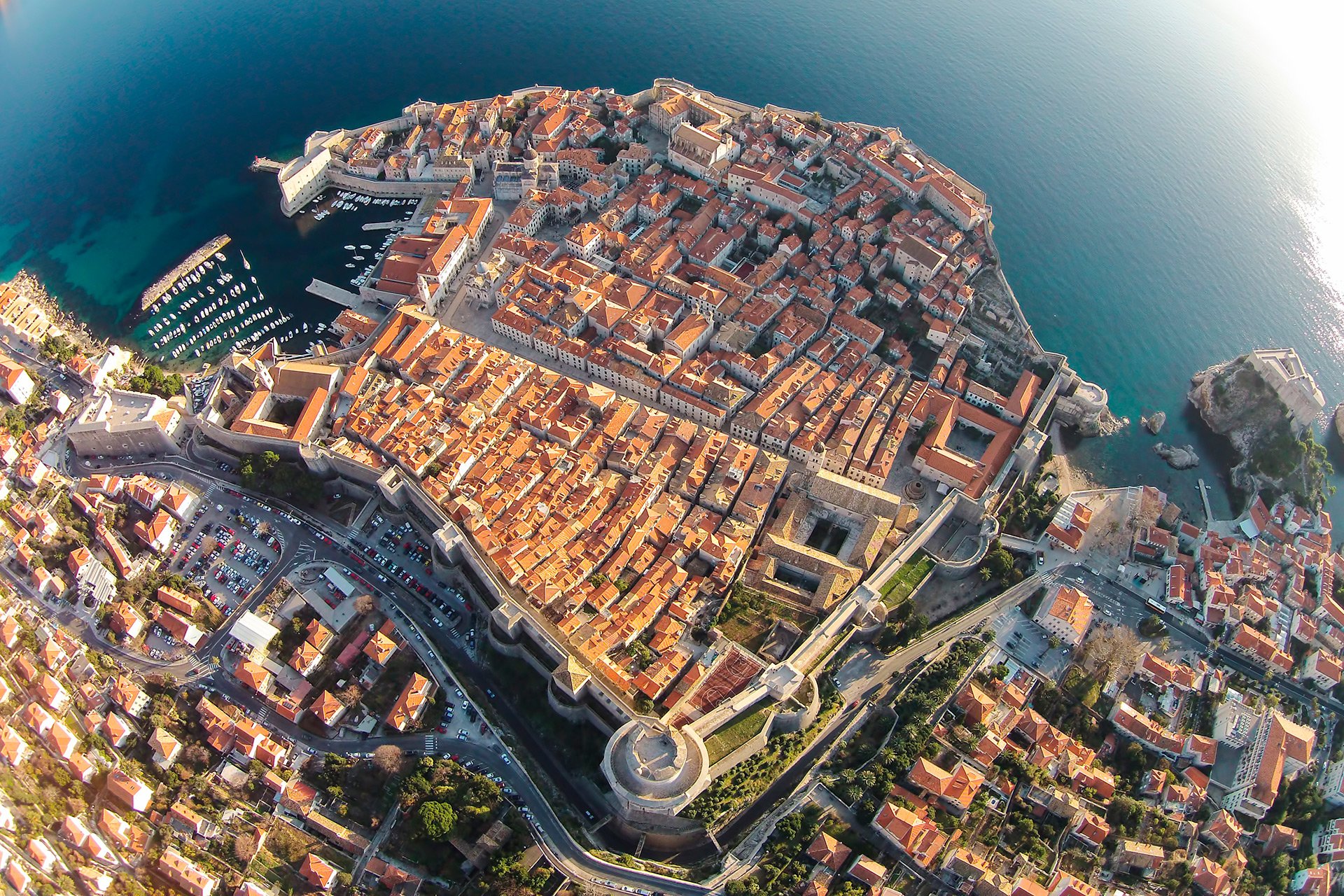 Photo simplesail.com
Dubrovnik residents, though happy to receive visitors, yet, exercising their rights of indigenous inhabitants and often look for a quiet rhythm. Numberless steep stone steps and narrow confusing streets hide local folks who follow familiar tracks to reach destinations where they can get a little quiet, like Franciscan Monastery, where one can look through books in ancient library or take a soothing valerian, fragrances of which are wafting from the premises of an old pharmacy located in monastery territory.
This centuries-old male Franciscan Monastery was founded in the year of 1317 and has been working to present day, it was included in the UNESCO World Heritage List. Although formally complex was founded in the 13th century, most of its buildings date from the end of 14th - beginning of 15th century. The complex comprises belfry, monastic cells and ancient church. Before earthquake in 1667, this church was considered one of the richest and most famous in Dubrovnik and far beyond, but it was almost completely destroyed. From the old building, there remained only unique carved portal in the Gothic style.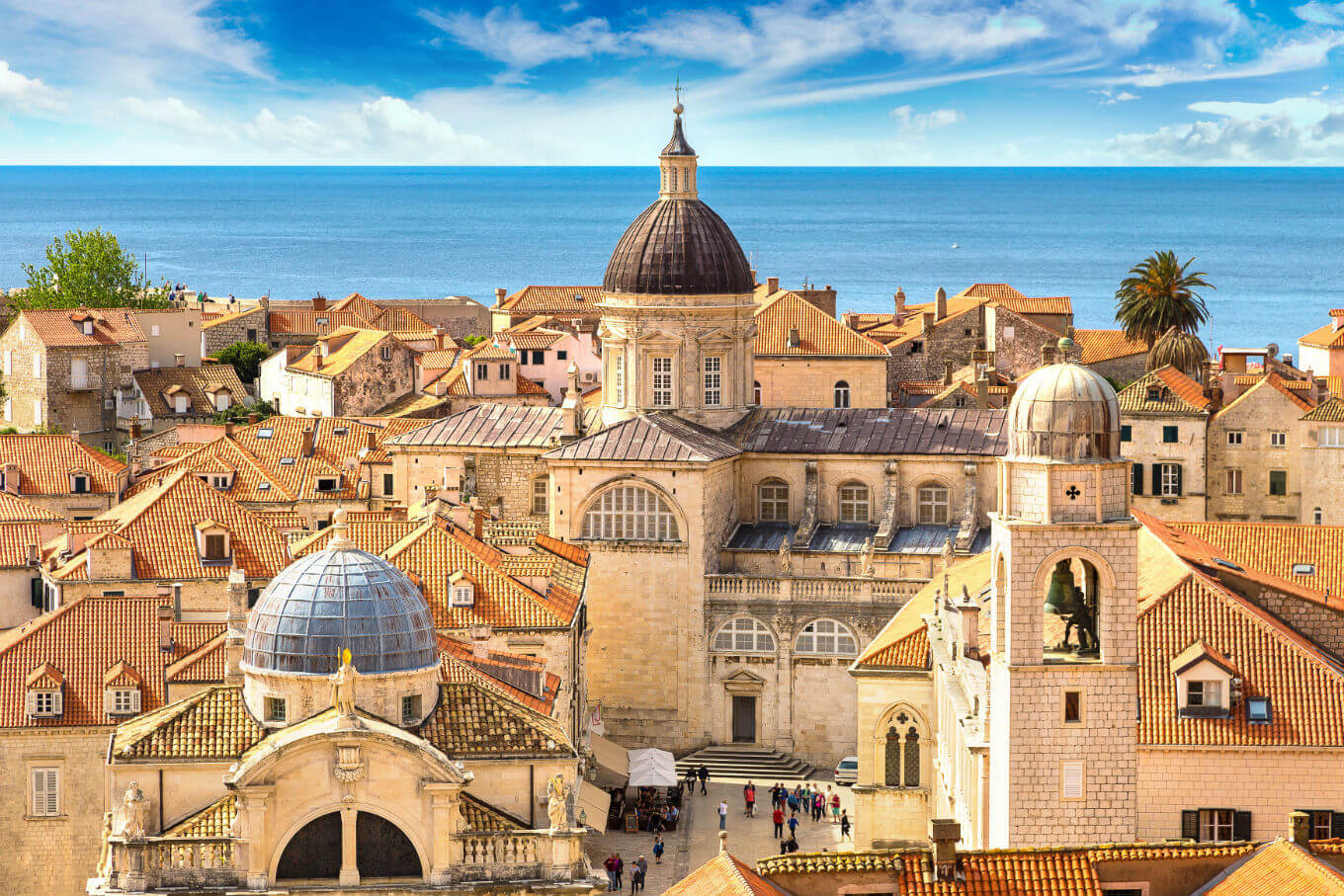 Photo nakanikuly.ua
The monastic cells that remained virtually intact, deserve special attention, they were recently refurbished. The courtyard of the monastery has monastic cells gallery decorated with carved elements and two rows of columns. In the middle of the courtyard there is an antique fountain of the 15th century. On the second floor there are monks personal space, only Franciscans are allowed to go up there.
An interesting part of the complex for visitors is monastery pharmacy founded in the same year that monastery, it bills itself as one of a few oldest continuously operating pharmacies in the world. It operates until today, and visitors can buy some medicines there.
Another worthy location is baroque Church of St. Vlach, where one can observe sunbeams which shine thus hindering the gilded statue of Saint Blaise to watch the order in the old city. Of course, holiday-makers can also come there, but they better hide their real touristic nature.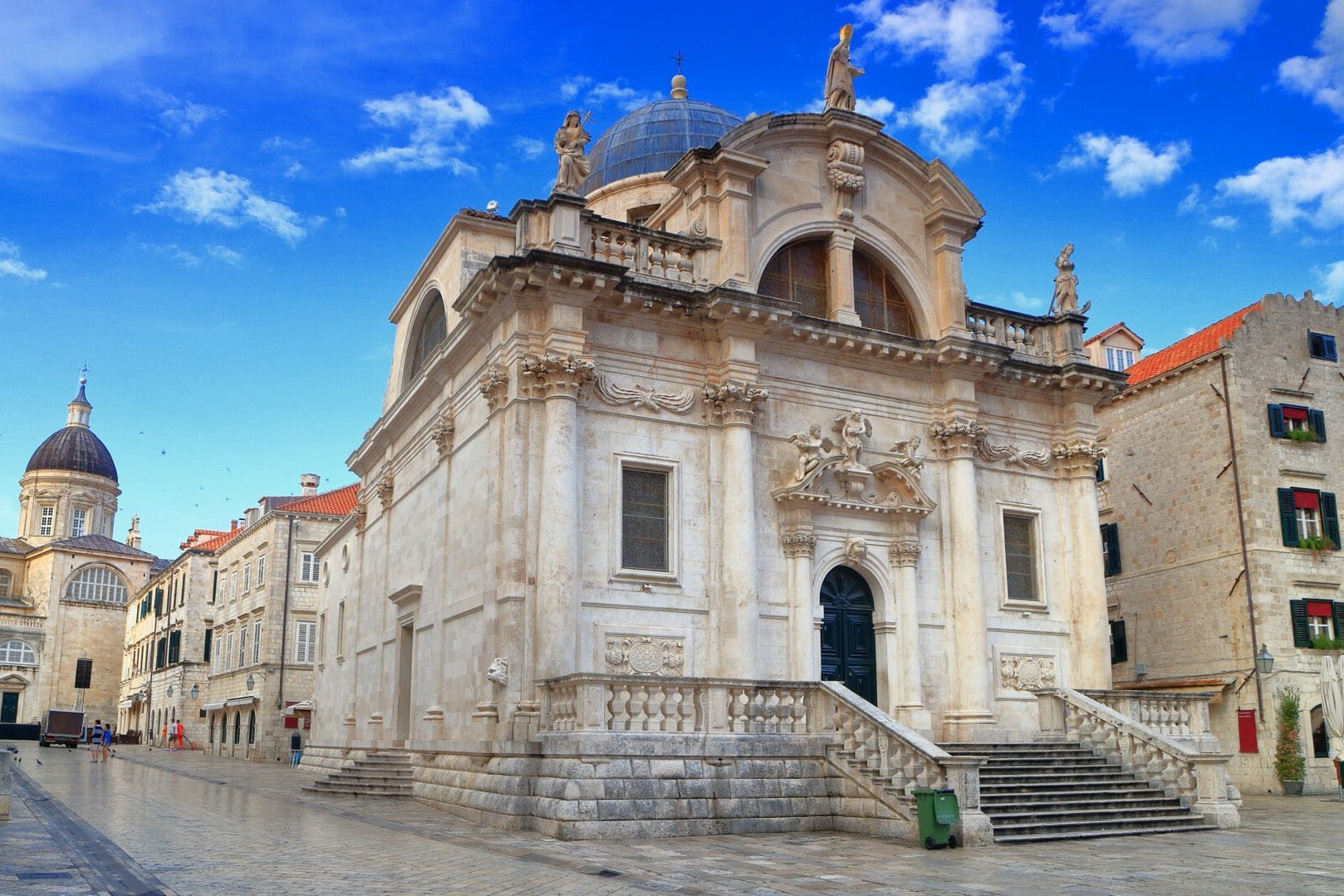 Photo steppestravel.com
The temple belongs to 1715 and marvels with its rich Venetian baroque style. It was built by the Venetian architect Marino Gropelli by order of the Dubrovnik Senate, who wanted to build a new church on the site of the old Romanesque church dated 14th century, which was buried under the ashes in 1706 because of a strong fire. The fire killed everything, just a statue of St. Vlach miraculously survived. Then Dubrovnik residents wrote on the statue "all other statues made of gold, silver and copper melted in fire, and this statue of the Saint, miraculously protected, came intact out of the fire". The statue was moved to a new church that we see today.
So, leaving Dubrovnik make sure your watch works right, because in this Croatian city time stopped a few centuries ago, so it is likely that the city wants to break the time mechanisms around the world...
Cover photo fodors.com