Ambassador Anica Djamić organized a concert in Kyiv on Croatia presidency of the Council of the EU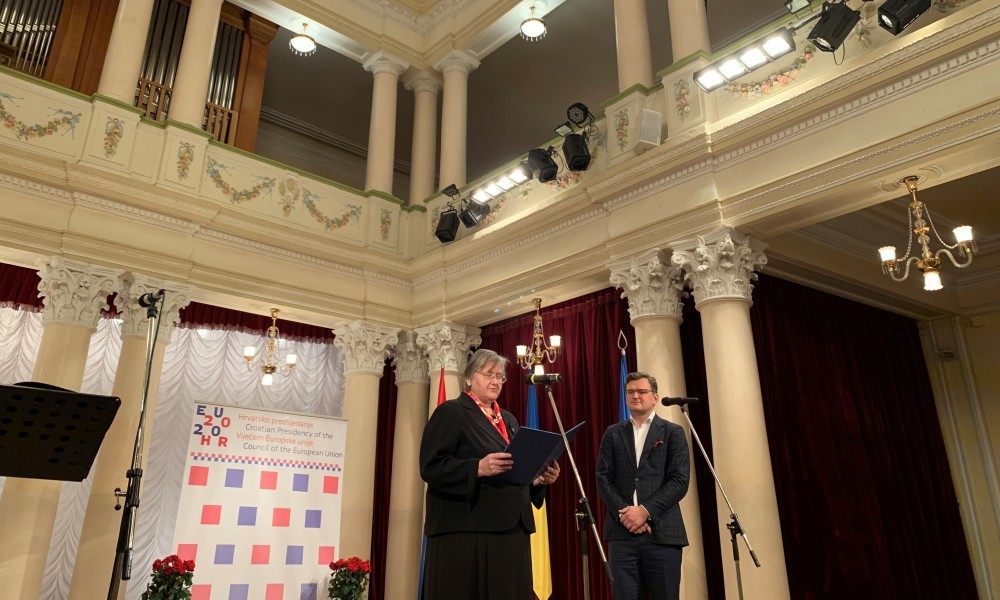 The Ambassador Extraordinary and Plenipotentiary of Croatia to Ukraine, Ms. Anica Djamić, organized a concert in Kyiv on the occasion of Croatia's presidency of the Council of the EU. Friends and partners of the diplomatic institution as well as statesmen visited the philharmonic.
Diplomats from Argentina, Slovenia, Armenia, Serbia, Lebanon, Moldova, Belarus and other countries greeted Croatia on the beginning from of presidency of the Council of the EU. The guest of honor of the event was Vice Prime Minister for European and Euro-Atlantic Integration of Ukraine Dmytro Kuleba, who together with the "host" of the event opened the concert program with solemn speeches. Ms Anica Djamićemphasized the honor and responsibility of this work for her country and reminded that Croatia shares Ukraine's aspiration for deeper European integration. Dmytro Kuleba stressed that the atmosphere of long-lasting friendship between the two countries and mutual support is important for the future of Europe, because there is no wonder that the #movingforwardtogether hashtag unites the efforts towards the European Union.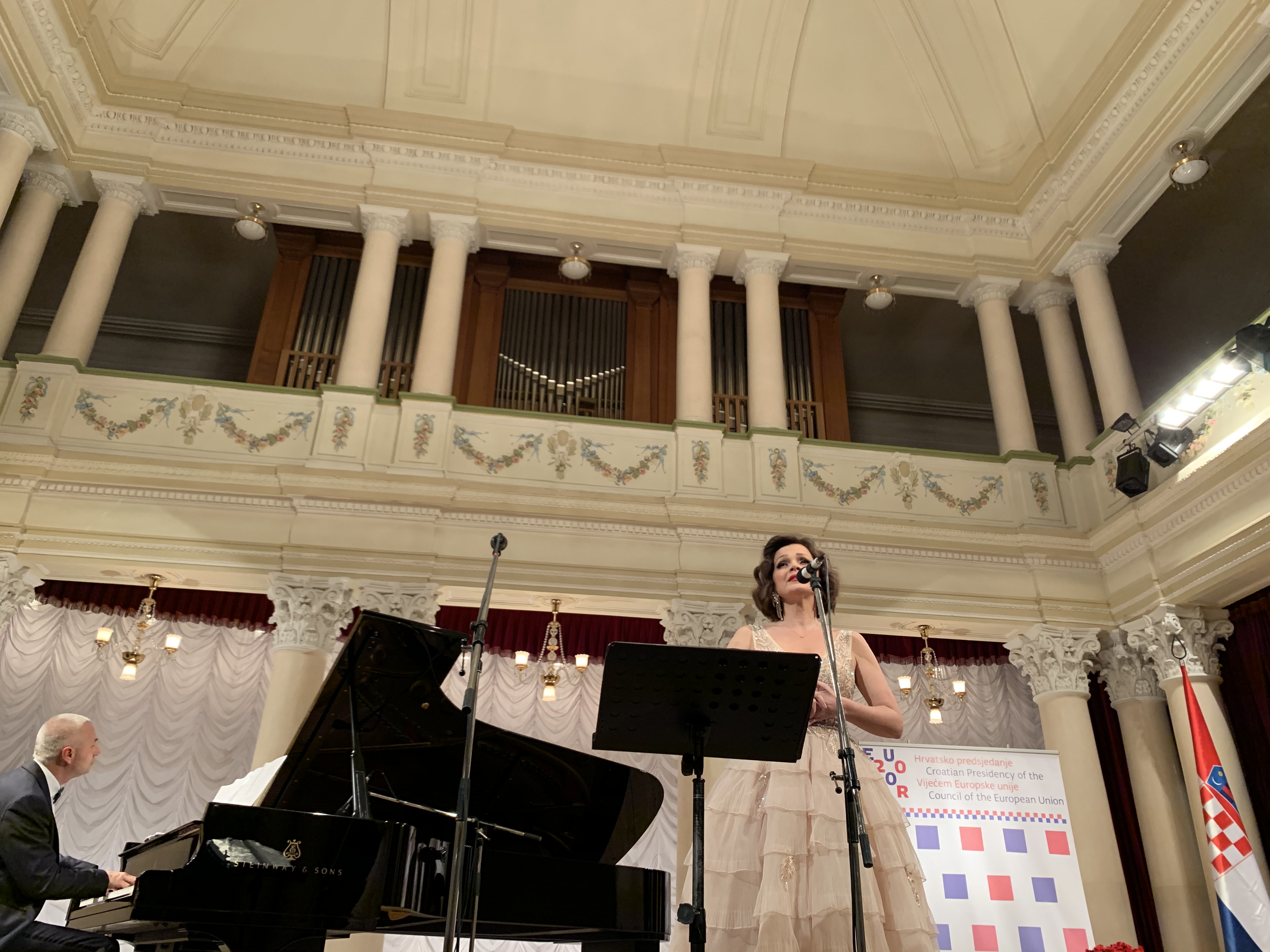 Singers Sandra Bagarić (soprano), Đani Stipaničev (baritone) and pianist Darko Domitrović arrived from Croatia for the occasion. The company on the stage was made by a Ukrainian cellist Tatulia Abuladze. The concert featured compositions by Croatian, Ukrainian, and foreign composers. The evening ended with a reception of a glass of wine.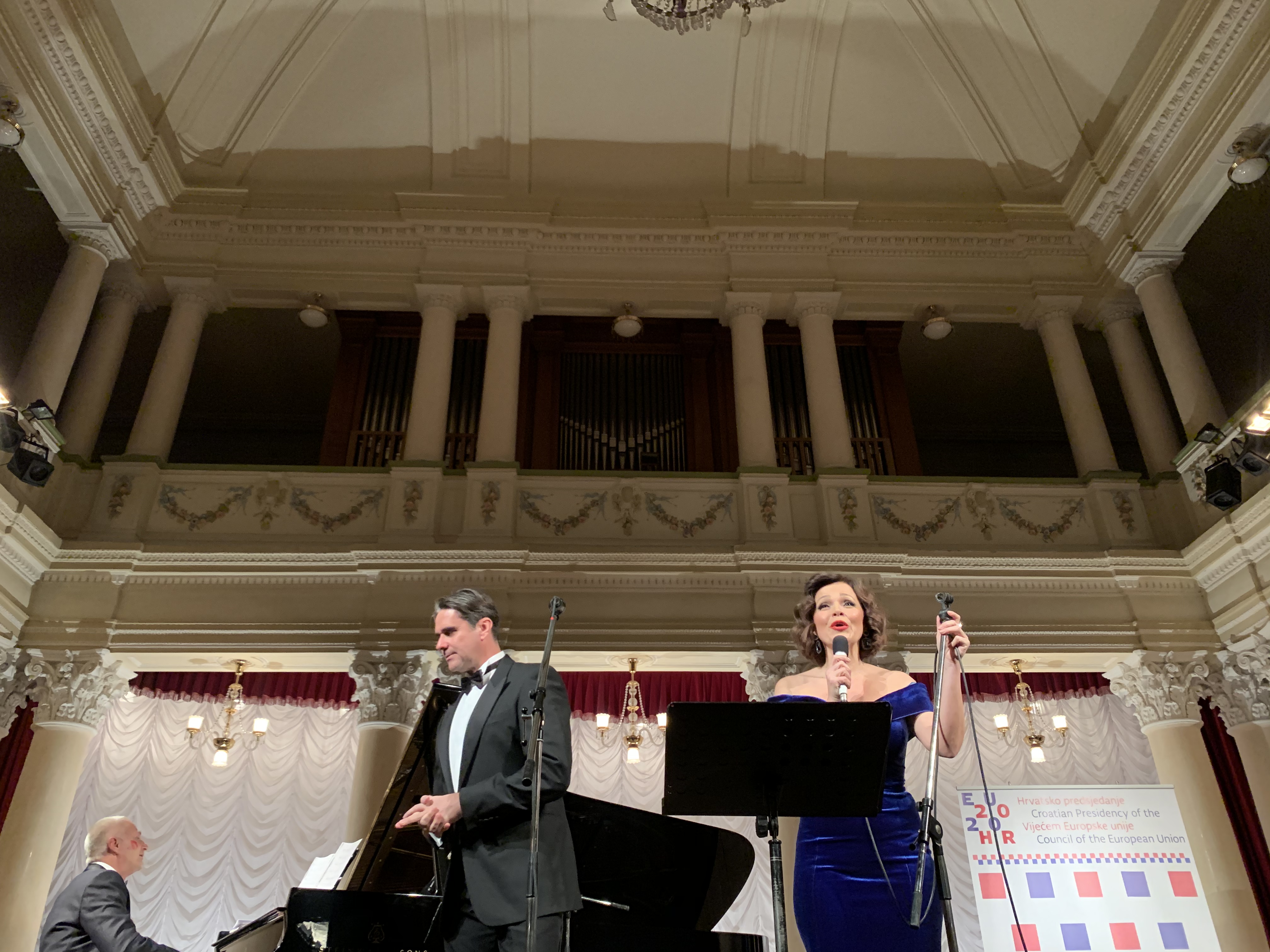 For information: Croatia began the presidency of the Council of the EU since January 1, 2020, the main slogan of which is "A strong Europe in a challenging world".
For the next six months, Croatia will lead the work of the Council of the EU, building co-operation and agreement between member states in a spirit of consensus and mutual respect. Croatia will preside at the EU at a time of great change for the European Union, at the beginning of a new institutional and legislative cycle that began after the formation of a new body of European institutions, and in view of the challenges posed by the Brexit from the EU.