The ambassador of Croatia organized a ceremony in honor of National Identity Day and Armed Forces Day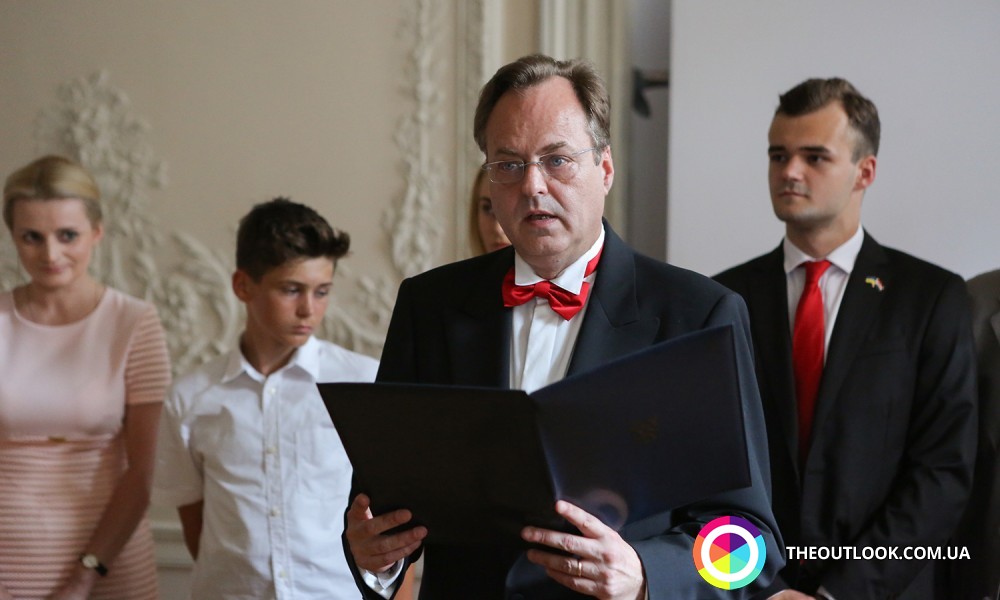 On the occasion of National Identity Day and Armed Forces Day of Croatia Republic in the building of Art center 'Chocolate House' of Kyiv National museum of Russian art there was the ceremony organized by the embassy of Croatia in Ukraine and personally by the Ambassador Tomislav Vidošević.
In the course of event there was also the opening of exhibition 'Green and blue Croatia' of the photographer Marko Vrdoljak.
This day the honor to the Ambassador has been expressed by those who came to savor colorful photos of picturesque Croatia, particularly, by his colleagues, heads of diplomatic missions of Syria, Serbia, Azerbaijan, Georgia, USA, Portugal, Macedonia, Denmark, Romania, Slovenia, Japan, representatives of publicity and mass media.
Marko Vrdoljak was born in Zagreb in 1973. Vrdoljak is the owner of FiveStarsLtd enterprise which collaborates with various ministries, government agencies, embassies and different cultural institutes; along with them master has been working to represent all the beauty of Croatian area to the world. Currently his nine photo monographs have been published, in particular, 'Zagrebačka županija', 'National Park Brijuni', 'Incredible Croatia', 'Nerezine', 'National Park Risnjak', 'Zagreb', 'Lošinj archipelago'.
The exhibition 'Green and blue Croatia' consists of forty photos from different corners of this beautiful country, and the photo 'Ship paradise' made in Lika has been chosen for the front page of the 50-th anniversary issue of the edition 'Digital Foto Magazin'. Among the increasingly high grades and awards of Marko Vrdoljak there is a prestigious professional award 'Tošo Dabac' for significant contribution into the introduction of art photography and photographic art in Croatia. Along with the photos there are the records of authors among which there is a film 'Pulseofthecity – Zagreb' that has acquired numerous awards.
Vrdoljak is the author of official photo archives of cities Zagreb, Opatija, Rijeka, Lošinj, Zagrebačka županija, national parks Risnjak and Brijuni as well as Fransiscan monastery of city Cres and project 'My piece of land'. The works of the author have been displayed at the numerous exhibitions in Croatia, USA, Canada, Italy, Lithuania, Poland, Slovakia, Iceland, Denmark, Switzerland, Finland, Ireland, Latvia, Bulgaria, and Montenegro. Now they are represented in Ukraine.