"So sorry for the bird!". Feathered Mauritius symbol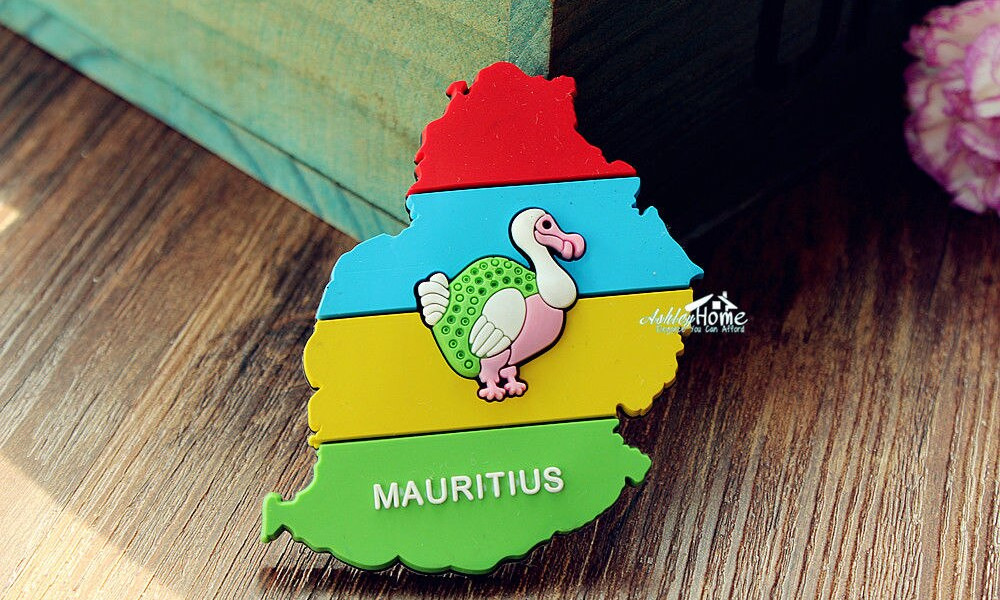 Figurines of dodo bird "invaded" all souvenir shops of Mauritius and its image even managed to become a national symbol complementing to the country's emblem. But the most grievous thing of all is that all this glory came to Raphus cucullatus after it was completely extinct from the face of Earth – and it took it less then a hundred years…
Among exotic living creatures walking around seashores of bright unpeopled islands scattered in Indian Ocean the already half-mythic dodo used to walk. There were no predators to hunt the feathered creature therefore it had no need to run fast or levitate. Lush grass and tasty fallen palm fruits had always been available and a year-round summer didn't let them freeze. Having "noticed" dodo's sluggish lifestyle, evolution had done its part and dodo eventually lost "unnecessary" features. Only a small cop remained from its tail and merely a pair of useless feathers – from wings. But the birds didn't even think of getting upset: why move anywhere if there was everything they needed in their motherland? They hadn't been worried as long as until 17th century. But as soon as first travelers appeared on the coast of future Mauritius, heavenly life of the country's symbol changed once and for all.
Having landed in the island, the Dutchmen decided that plump and indolent birds would make a great ship stock replenishment. One could have easily approached a credulous dodo without hindrance and simply slaughter it with a stick. Poor things offered no resistance although they had strong beak and generous size. Experience of easy hunting was adopted by the Portuguese. It was them who gave clumsy terricole bird a nickname dodo that meant "stupid" or "idiot" in their language. Yet old stories about several birds shedding bitter tears when forcibly resettled from the island realizing they were never coming back, testify to the contrary. They were nearly tame but couldn't bare transportation and captivity and were dying during shipment.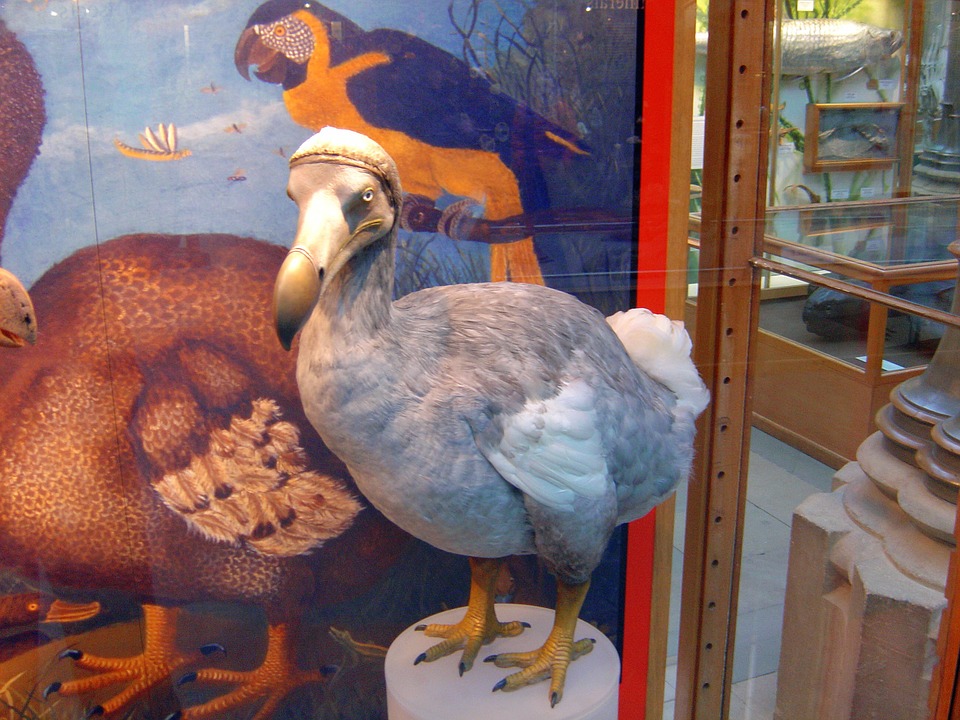 Фото pixabay.com
Rats, dogs and cats brought on ships to cut with local livestock, so to say, closed the final chapter in the existence of the species. Baby birds that inhabited nests built right on the ground became tasty lunch for predatory newcomers of Mauritius fauna. This is how the era of poor Raphinae representatives ended swiftly in a little more then half a century…
They were forgotten about by virtually everyone as long as till 19th century when Lewis Carroll mentioned dodo in "Alice in Wonderland" having made it a baseline for one of the characters appearance. And this character's prototype "in terms of nature" was the writer himself. Due to innate stammer Lewis was articulating his real name as Charles Lutwidge Do-Do-Dodgson. Interestingly, in a couple of years one of the author's friends, Robinson Duckworth (who became a "double" for another character from the book) got a present from him, a facsimile edition of "Alice" signed: "To Robin Duck from Dodo".
Upon the book's publication interest in the bird reemerged. Readers were surprised that a fictional creature turned out to be totally real one, although extinct long time ago. Explorers embarked on a search for remains of the feathered tribe celebrated in the book. The only full specimen in the shape of a dummy was once preserved in London museum until it was pulled apart by rats… Therefore one of the scientists had to go to Mauritius in pursuit of a skeleton. In the process of collecting local legends and long-run archeological digging he managed to obtain what he was looking for after all.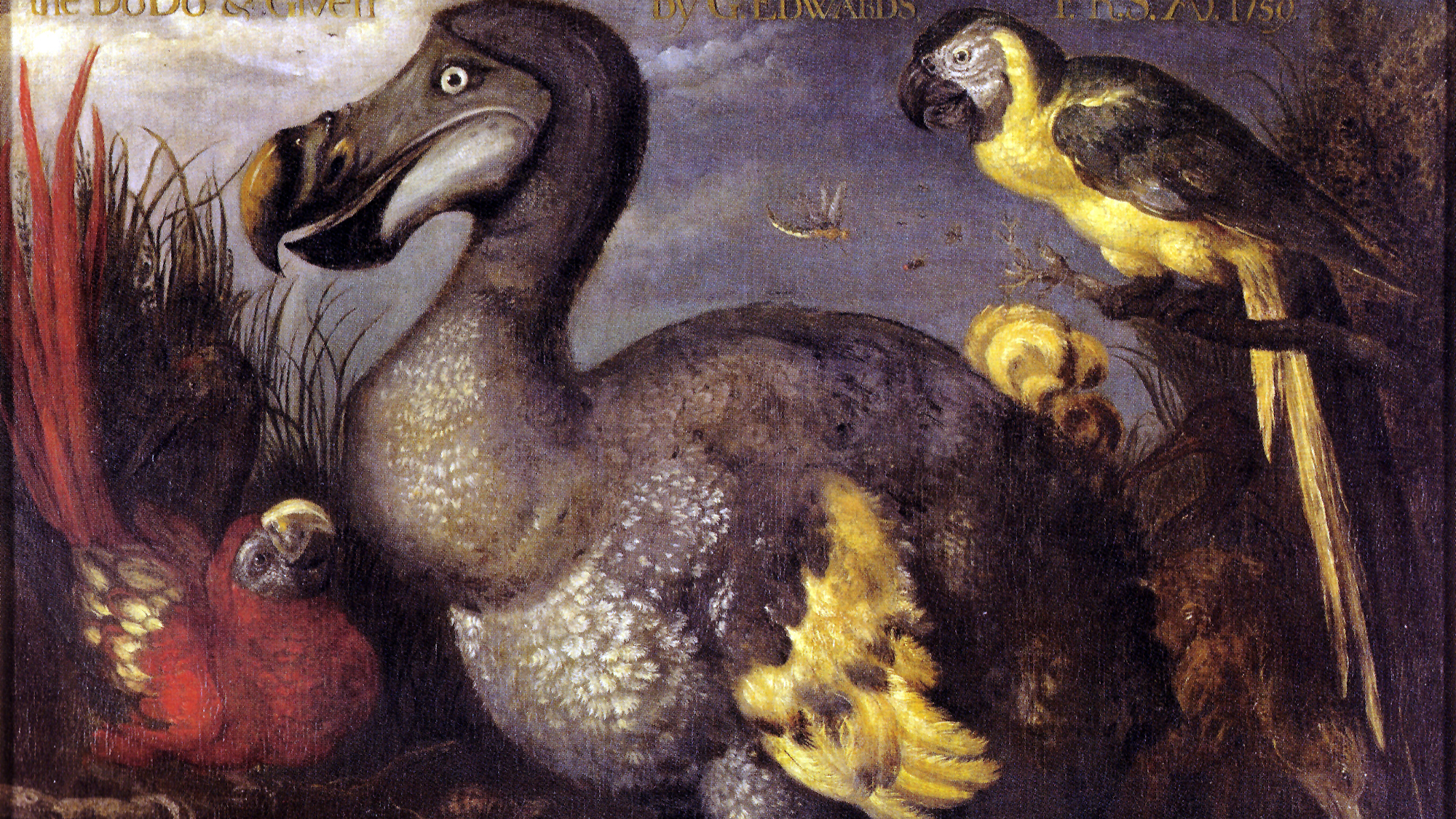 Фото gizmodo.com.au
Soon another finding emerged. As it turned out, the abovementioned dummy wasn't sent to garbage cans in full, a go-getting employee of the museum tore its head and legs off. Now scientists from Oxford University are trying to recreate the extinct species on the basis of these samples. Recently laboratory staff arrived at first significant results: DNA molecule was finally extracted from the bones found. Experiments are in progress now. The only thing left is to find dodo's closest living relative (by the way, a number of pigeon species lay claims to the position) and revive the so absurdly extinct birds.
Cover photo de.aliexpress.com