Antique guide: European flea markets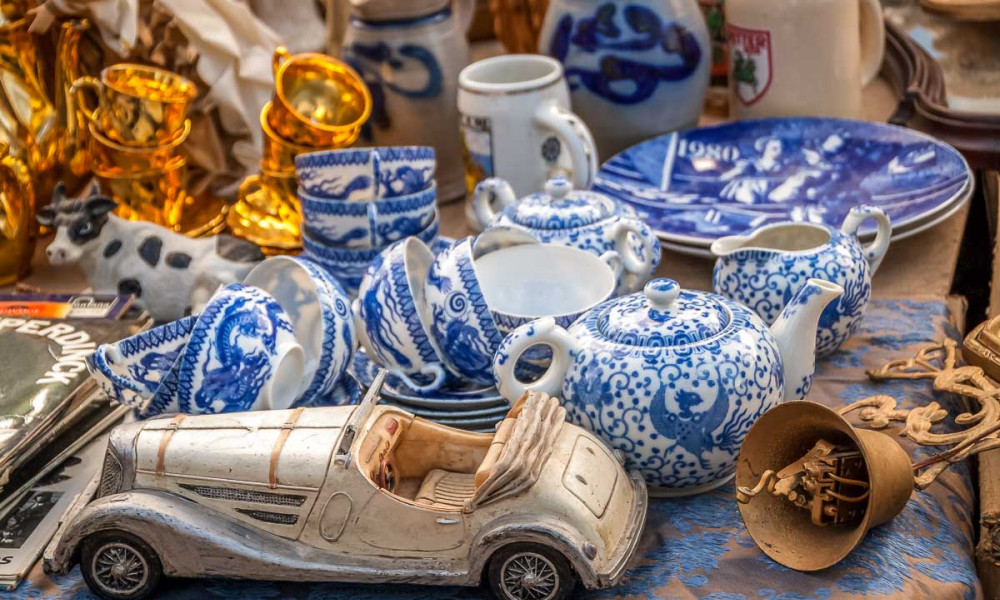 Despite a wide-spread belief, European flea markets have little in common with both second-hand and ordinary trade rows on traditional merchandise markets. These places per se are unique due to a one-of-a-kind reflection of the country's spirit and what at first glance seems like plain goods may tell you about its past and help feel a spirit of an era.
An unusual reputation of such markets had been shaping for more that one century. Previously such places were objects of interest for people of very modest means – due to wide selection of hand-downs or even clothes gathered on city dump sites and teeming with all kinds of insects (thus the name). But currently pretty unique 'exhibits' that have a certain historic value are presented here. For instance, ancient musical instruments, statuettes, rare phonorecords and photos from family albums, yellowed with age. And vintage clothing or accessories out of some frau's coffer can enliven a wardrobe as good as a bright acquisition from avant-garde boutiques.
By the way, many famous artists, movie and show business stars often have a thing for this kind of shopping. For instance, French diva Catherine Deneuve calls going to jumble markets one of her favorite pastimes. As to tourists, eager for every thing out of ordinary, one can only imagine an impression that, say, a two-centuries-old china set by Austrian craftsmen, a pile of prewar German newspapers or a hat from early 1990s brought from Paris can produce on them. Should you give it a nice try, even 15 century manuscripts that survived fire in Florentine library can be found on flea markets. And don't be surprised if they would only cost you 50 euro. Important thing is to know where to look!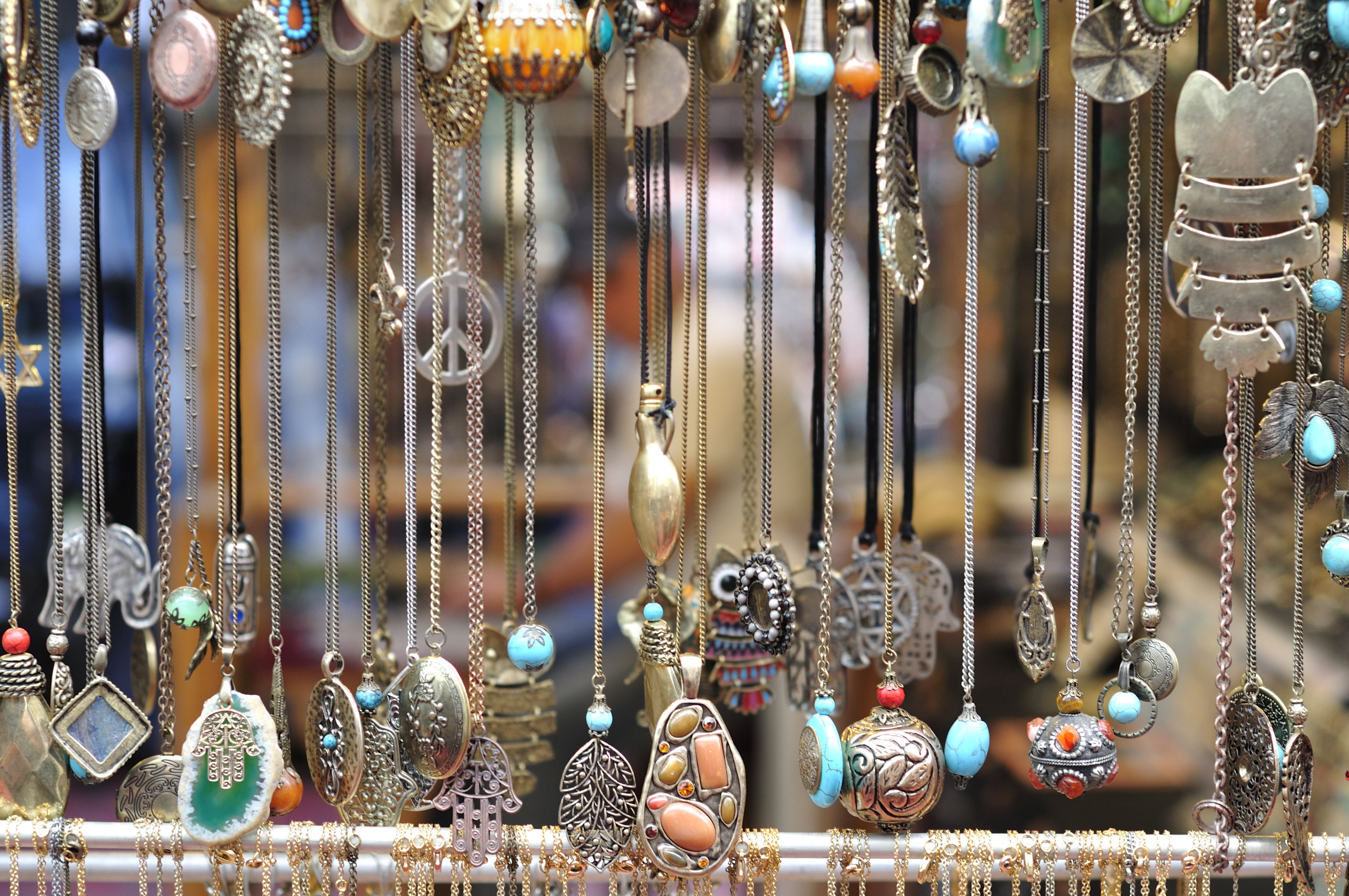 Photo fleamapket.com
All in all, nowadays flea markets exist not so much for the indigent as for those who can appreciate charm with many years of maturity. Prices start at 5-euro-level and have no limits however one should bear in mind that traditions of rag fairs have always implied bargaining. Several-kilometers-long markets in big European cities as well as not that large-scale ones in the vicinity, where things are sold off counters and sometimes directly off vehicles, are normally held every weekend. Nowadays this kind of itinerant trade has become a meeting place for creative intellectuals.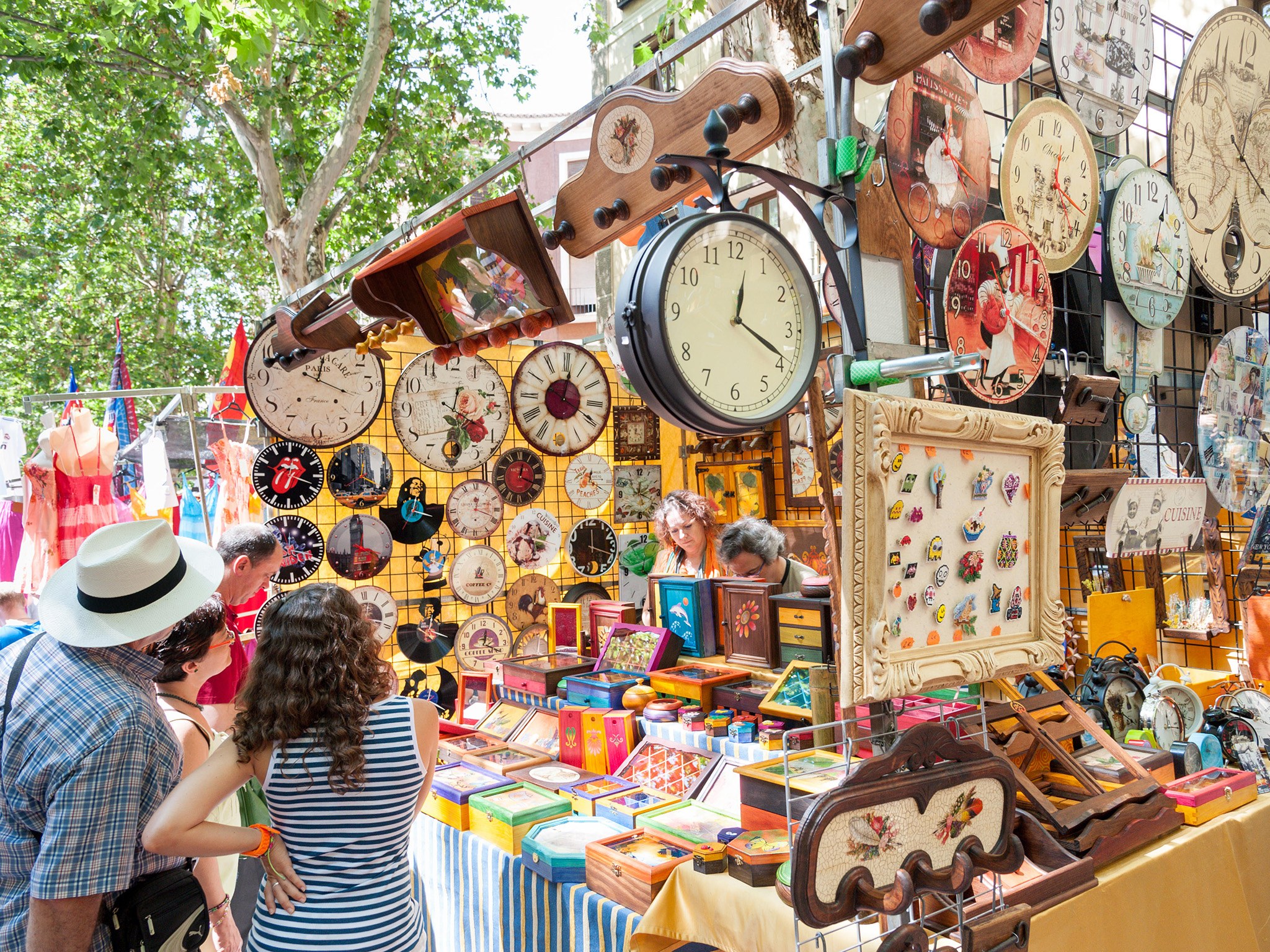 Photo cntraveler.com
For the first time word combination "flea market" was heard back in 19th century as applied to a Parisian jumble sale called Saint-Ouen. It was there that the idea of creating similar location spread around the Old World from. In French there is even a special verb 'chiner' that translates as "purchase from rag-and-bone men". Parisian rag market is distinctive because it is divided into 16 separate markets; on each of them a certain group of goods is sold: literature and porcelain should be looked for on Antika Street, in Rosier Quarter rows are also full of antiquities while goods from Asia or at least with similar patterns are gathered at Biron Market. Should one move further towards covered trade rows, chances not to find a necessary lovable thing shrink to a nullity. Hundred and fifty buyer-ups and antiquarians transferred their honorable selection to two-storey pavilions of Dauphine and Vernaison so abundance of vinyl and postcards is more than both your eyes and your brain can take in the first instance. However, not all the markets are so segmented: even if you're interested in something particular you'll have to look through pretty much everything, because lots aren't normally selected according to a certain principle: alongside ancient pictures kid's toy and lady's accessories may lie.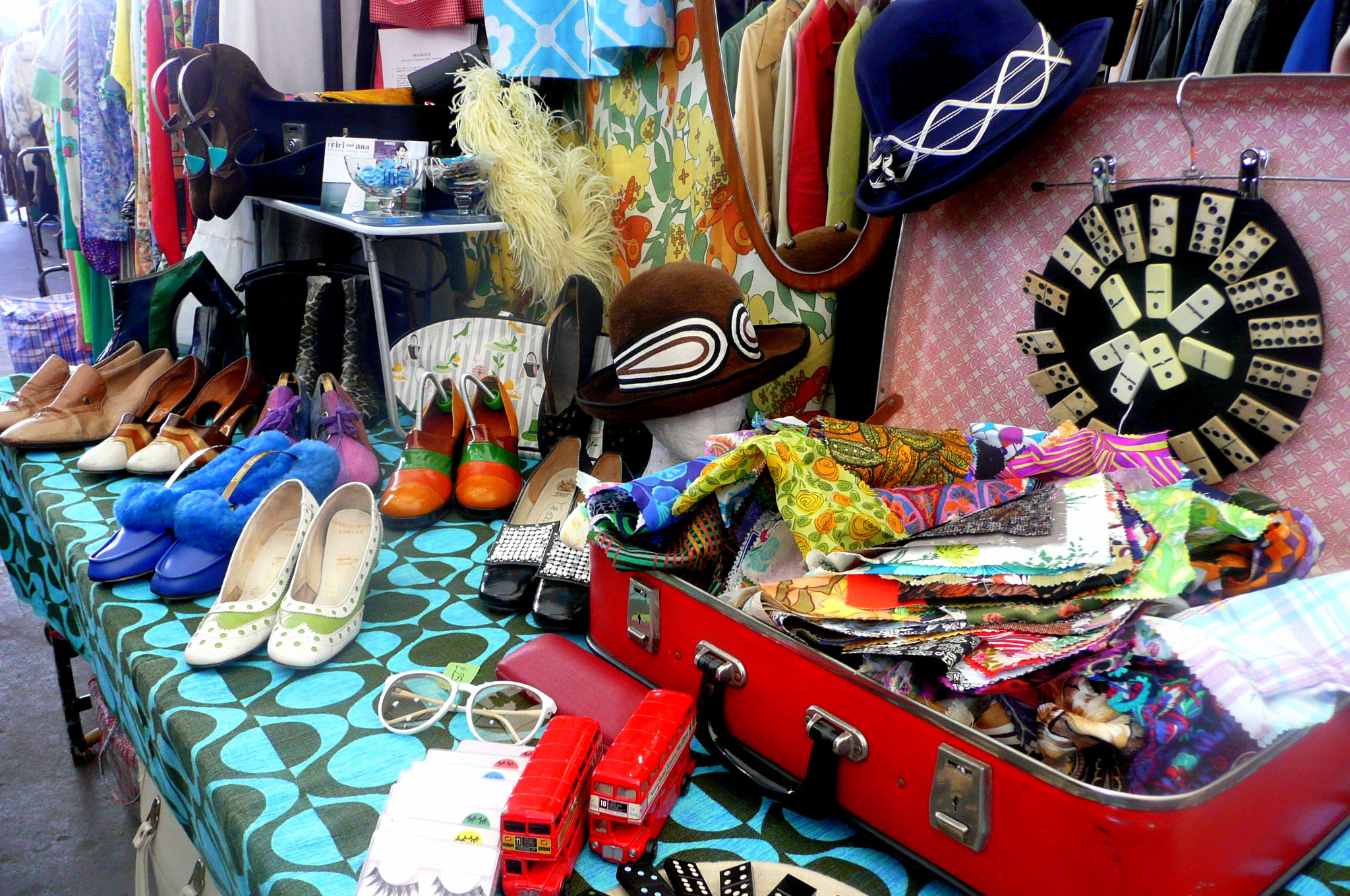 Photo coolvoyage.ru
However the vastest 'island of rarities' – Portobello – is situated on the Foggy Albion and is considered as nearly as local landmark. At that, these are several markets together united on single territory. Meanwhile Germany can get the upper hand in terms of number of rag sales – there is the largest number of them because thrifty locals are accustomed to put "trophies" of several generations up for sale. Then again, in rich Switzerland, on Bahnhofstrasse, alongside world-famous banks, flea counters get unwrapped every Saturday and they do not lack customers. Among its antiquities-and-rarities fellows Place du Jeu de Balle in Brussels stands alone. It runs like clockwork – daily, but before lunch… Notice for tourists: when purchasing antiquities it is very much possible to ask for a certificate that a good "has no special value" and can be transferred across the border duty-free.
See also: Boat instead of shopping basket: Famous floating markets
Attending one of flea markets is like visiting an open-air historic museum or playing a fascinating game that dazzles with some sort of thrill of a race. It is for a reason that some outright tourists include such 'landmarks' into their must-see list and are ready to spend a whole day of their leisure time there. Occasionally among European "junk" one can come across unusual, useful and pretty cheap things able to accessorize any interior. And if, when back home, some of the things you've purchased turn out unnecessary, a second-hand item can be once again sold to antique stores or if you are lucky to collectors! Truth be told, American rag markets of all others are extremely fruitful in this respect.
Photo tlvision.net
For instance, a citizen of the State of Virginia, having purchased against several dollars a box with a painting, a doll and a plastic cow, suddenly not only became an owner of some rubbish, but also the owner of the canvas "Landscape on the Banks of the Seine" created by French impressionist Pierre-Auguste Renoire in some 1879. According to one of the versions, it got to the USA in 1926 together with Herbert L. May, collector of the painter's creations, but how exactly this work that costs 100 000 dollars ended up at a flea market and with such a nickel-and-dime price tag, is a mystery.
Canadian Simon Metke also won a jackpot on a flea market when he bought a bas-relief that dated back to 5th century B.C. Price of the sculpture according to various estimations equals to about 1,2 million Canadian dollars. The story is only overshadowed by the illegal way of the "lot's" appearance in the market: it was stolen from Montreal's Museum of Fine Arts where to it was returned directly from Simon's bookshelf that it was sharing with Star Wars figures. So, have a closer look at your "new old things" from rag markets – who knows, may be you, too, at nickel-and-dime cost bought a museum rarity for all collectors and smugglers to envy you.
Cover photo visit-bruges.be