World most beautiful lighthouses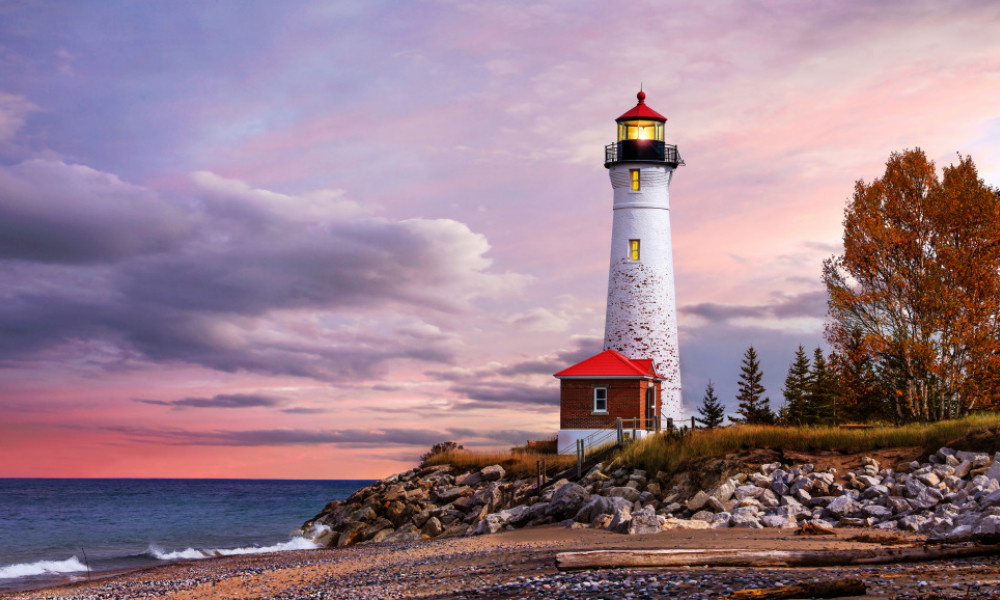 Lighthouse - this word evokes beautiful associations: sea adventures, storms, huge ships. And we do not want to dispel these thoughts, but rather to add fuel to the fire. There is a great amount of them in the world, they are striking by their beauty and inimitable. Today we are sharing with you the quintet of amazing lighthouses!
It would be a strange amiss to start a selection not with the Lighthouse of Alexandria. It seems that this guiding beacon only comes to mind when mentioning about lighthouses or miracles. Thus, the seventh wonder of the world got its name from the city of Alexandria (which, in its turn, was named after Alexander the Great). Construction of the Lighthouse of Alexandria dates back to the fourth century BC, but the system of signal lights appeared only in the first century BC. Creator of this masterpiece of engineering and architectural art is considered Sostratus, a native of Knidos. The height was approximately 400-600 feet. This epic monument helped ancient mariners for 1500 years in a row, but underground tremors gradually destroyed it, and the earthquake in 1326 was fatal. In 1994 the architects found the remains and, with aid of computer simulation, managed to restore it as accurately as possible.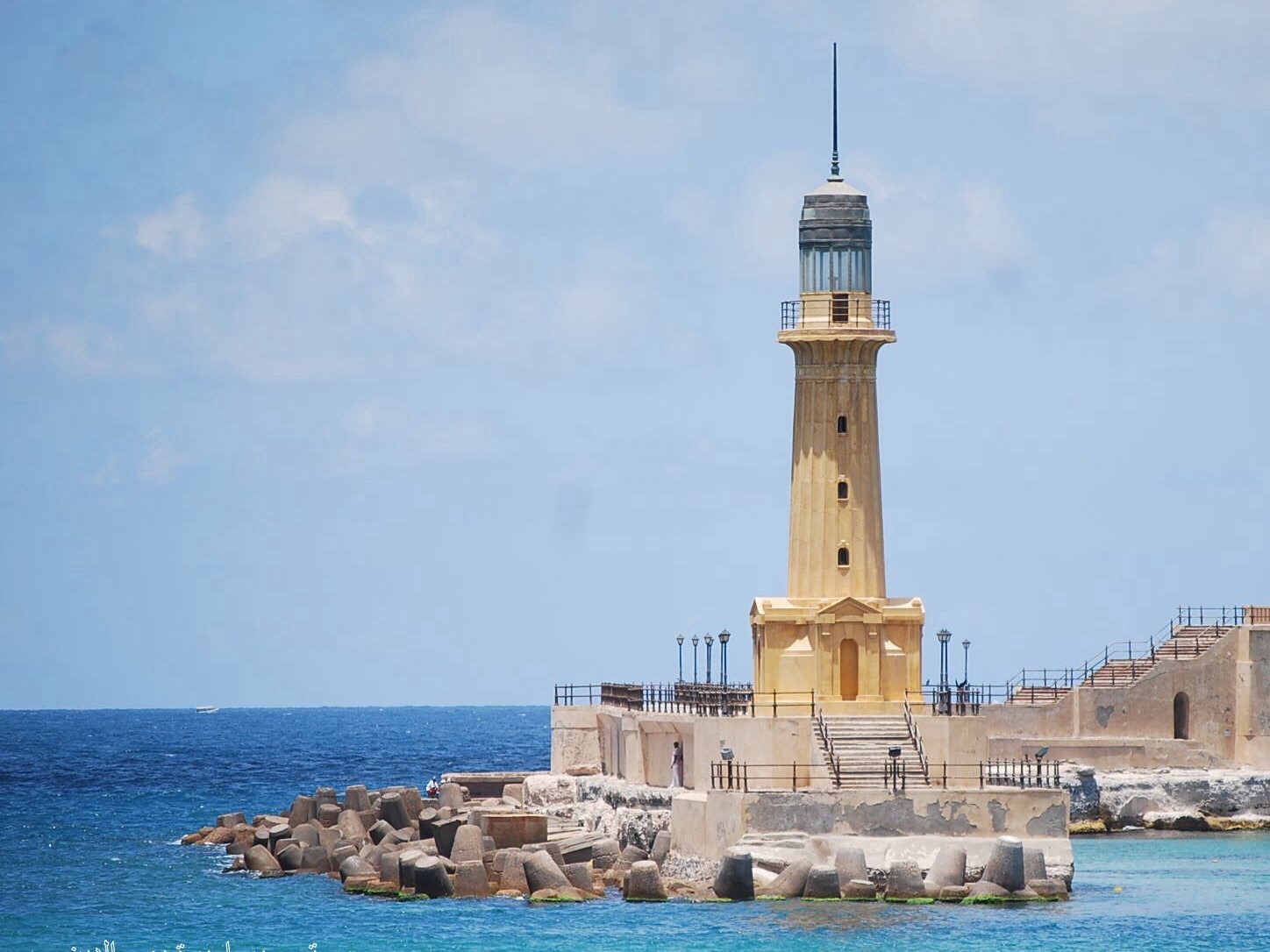 Photo pinterest.com
The Kéréon Lighthouse (Le Phare de Kéréon) is among the small class of lighthouses carrying the moniker "hell", due to a remote position in rough seas. It is built on the pitfall of Men Tensel, and its construction was very difficult due to extreme conditions and strong currents. Inside the lighthouse there is something to see: a staircase is decorated with mosaics, oak parquet made from mahogany and ebony wood, panels in Hungarian oak in the hall. This is the last guiding beacon which had its own light keeper. In 2004 the lighthouse was closed forever to humans, it is now modernised and completely automated.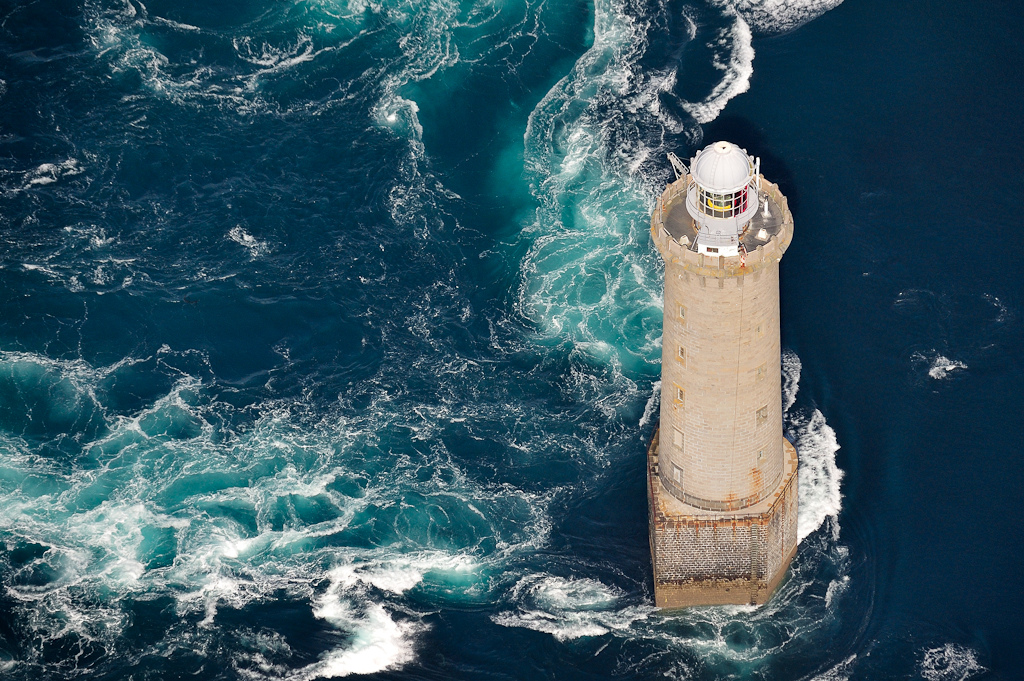 Photo farm5.static.flickr.com
Read also: Caravel will be built here: Ships born in Kuwait
The lighthouse tower Le Four is located near France far in open sea. There is no point to talk about it much. The building is able to withstand waves of 30 meters height, it is classifies it as a "hell". In addition, this iconic emblem of sea-travel is incredibly beautiful.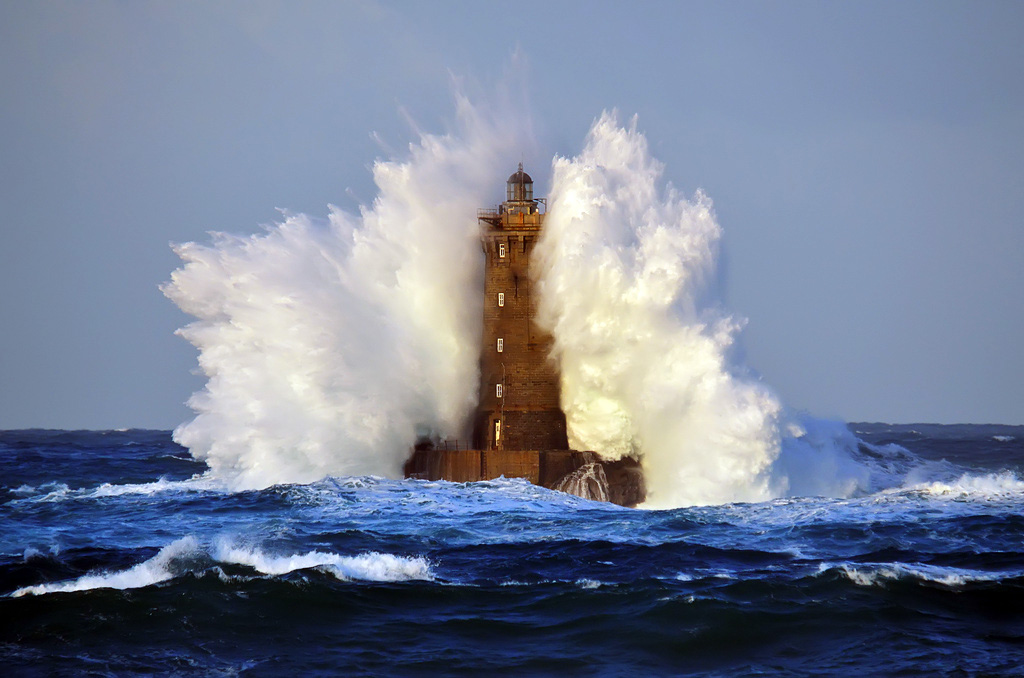 Photo alp.org.ua
Yokohama Marine Tower is today one of the highest and most powerful lighthouses in the world, that is even recorded in the Guinness Book of Records. Another fact is that the lighthouse is not in the water but on land. The history of the tower is quite interesting: it opened twice, was sold/bought, closed down due to financial difficulties. It functions as a lighthouse, flashes of green or red lights can be seen for 40 kilometres in any direction every 20 seconds. Anyone can visit it, and even have snacks in a restaurant inside, as 6 of 30 floors are open to visitors. There is also a hall of ceremonies and a museum.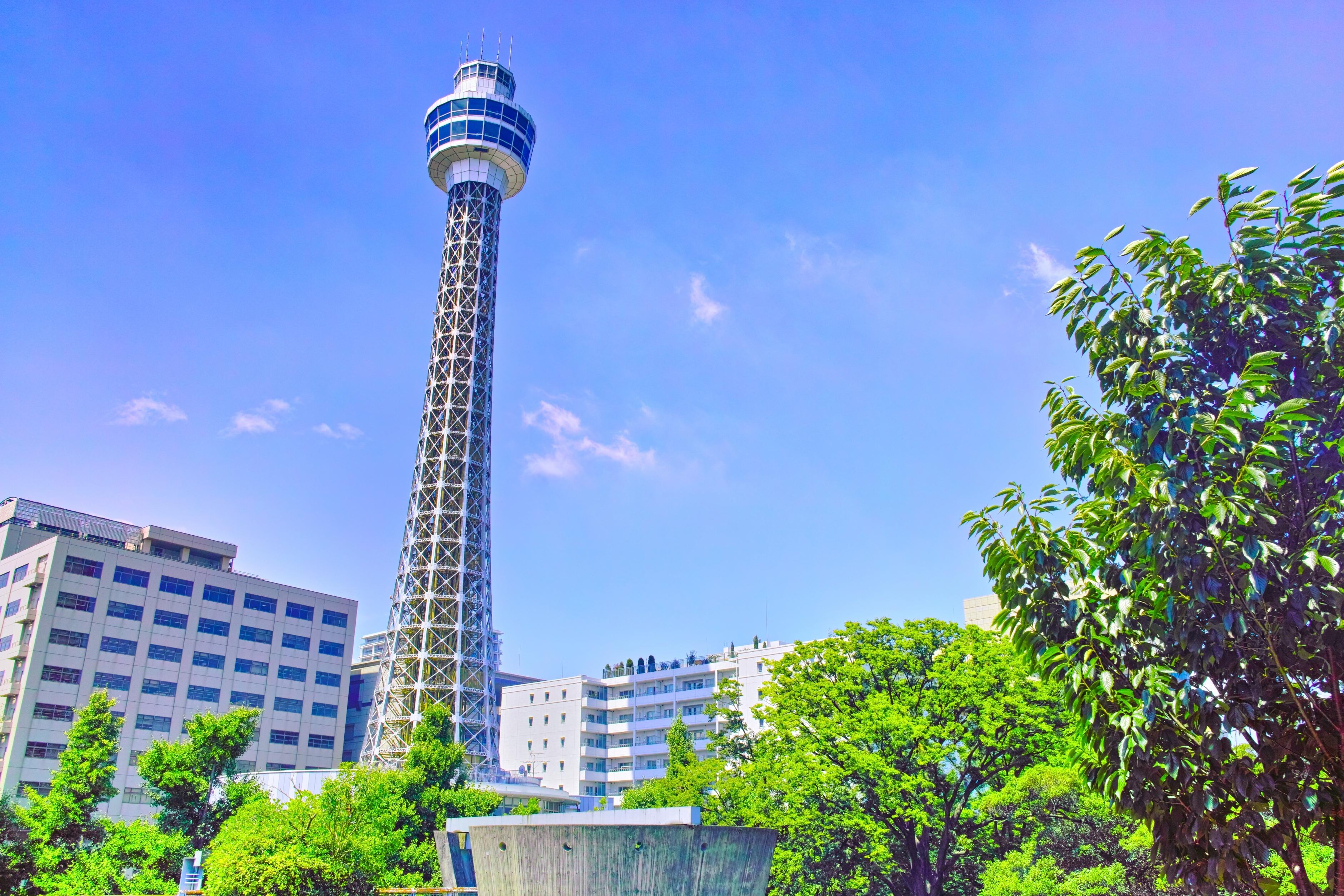 Photo trip.com
The lighthouse Mare is the most famous lighthouse in the world. It is located in the Atlantic Ocean on the site of the most terrible shipwrecks. It took about 14 years to light up warning ships fire. For several years at Mare has changed several keepers, two of whom died. The rest went crazy, saying that during the storm they saw huge waves and from under the water they heard terrible inhuman screams tearing soul. Now the lighthouse is fully automated

Cover photo thejigsawpuzzles.com