Nairobi: Now I have seen everything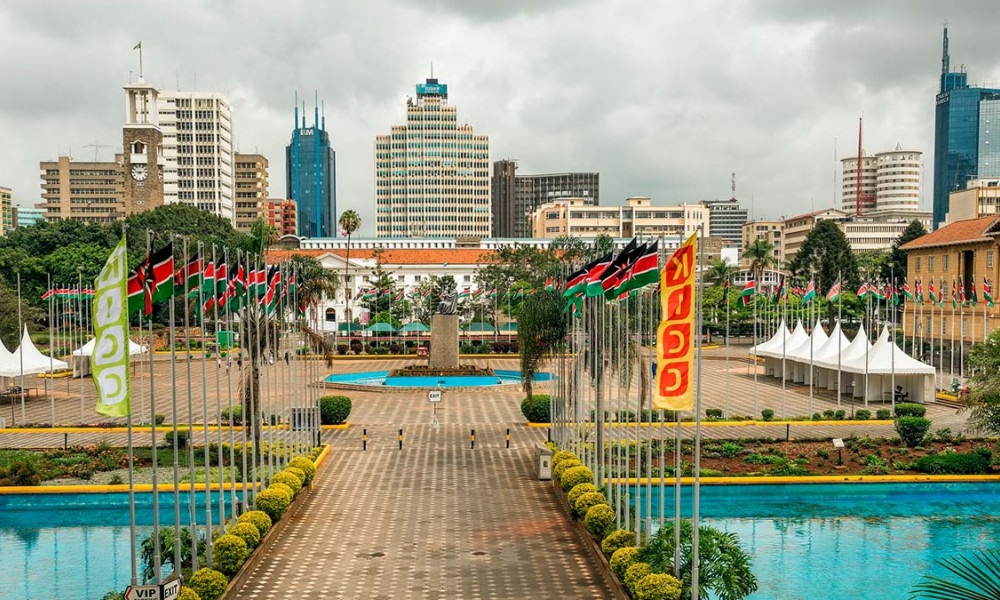 Unique nature, the main tectonic fault of our planet, flamingos, giraffes and cheetahs at arm's length - all this and much more in our new article about the Kenyan capital city of Nairobi and its environs.
Nairobi is a city with three million inhabitants featuring all the attributes of a megacity: districts for the poor and the rich, huge shopping malls and headquarters of international enterprises, feeling of overcrowding, many kilometres of traffic jams in the centre and the national ghettos. Many people came there in search of a better life from neighbouring countries since latter-day Kenya is one of the continent's leaders at economic and social development. Tourism is one of the major engines of economic progress in the country which is rich in numerous outstanding sights and the locals learn to sell them to the best advantage.
Your journey begins with Jomo Kenyatta international airport located 15 kilometres from Nairobi. There you can immediately get a visa and pay for it neither more nor less than USD 50 per person.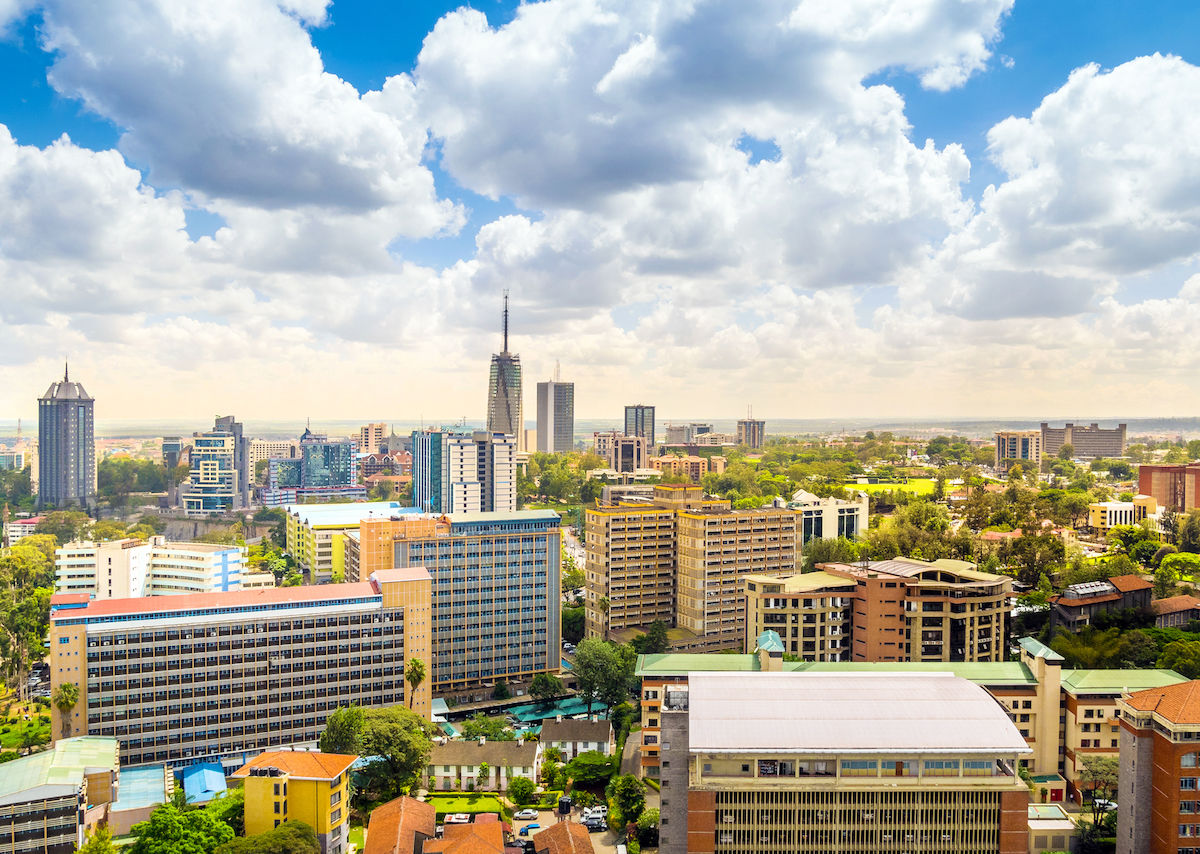 Photo matadornetwork.com
A taxi ride to the city centre runs by amazing pictures: giraffes with a backdrop of towering skyscrapers, luxury villas interspersed with slums, obsessive traders and wizards trying to get into cars through window when you stop at traffic lights or stuck in traffic jams. After this transfer from the airport, city guests are unlikely to desire to take a city tour: it is easier and more interesting to get around on foot, when it is boiling hot (annual average is 24 degrees) less pleasure is to move at a speed of 10 kilometres per hour, better to walk.
For experienced travellers Nairobi centre is not the most interesting destination for several reasons. Firstly, there is not much of the architectural heritage because of city age and countless wars, and secondly all this "civilization" with billboards of Google, Coca-Cola and glass skyscrapers, will not give the opportunity to experience flavour of the Black Continent. Therefore, a three-hour walk with its culmination - an overview of the city from a helipad on the Clock Tower, will be enough. Next we offer to expand your itinerary with those places which are just unmissable.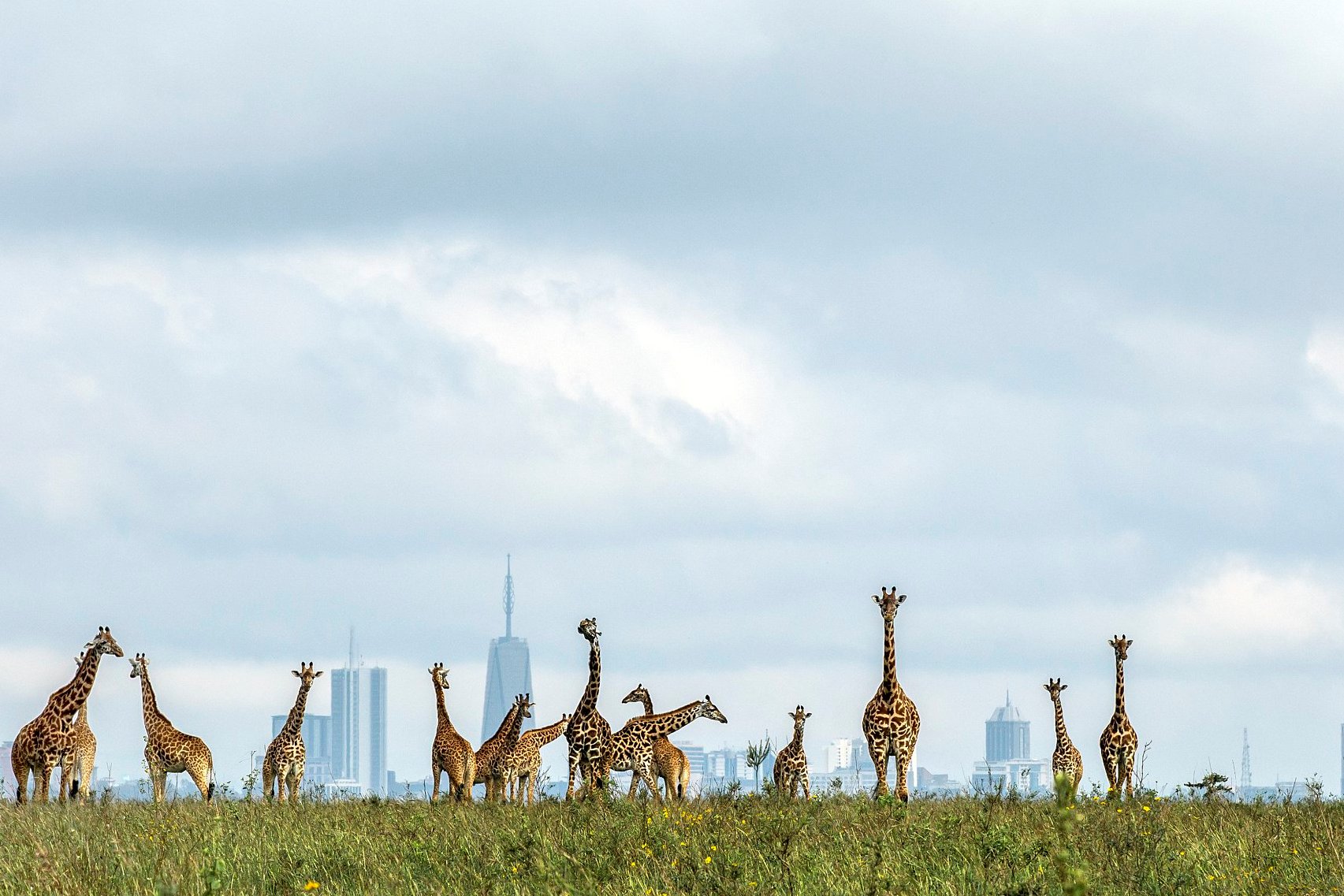 Photo dailymail.co.uk
You should start with smaller areas, the most memorable ones are districts of Eastleigh and Kibera. The first one is more often referred to as "Little Mogadishu" because the majority of its residents are refugees from Somalia. Vivacious markets of all sizes thrive on every street corner, creating the impression that the locals are engaged in chaotic trading. By the way, they sell everything from knitted hats and colourful bags to khat plant leaves, a soft drug that the inhabitants of Eastleigh chew like a gum. Maybe that is why they are so cheerful? Despite the fact that the municipality of Nairobi has no control over the life of this block, it is quite safe for tourists. The only time when it is better to abstain a visit is Friday evening after the prayer when the streets are teemed with too many religious fanatics.
Another thing is a district of Kibera, city officials strongly recommend foreigners not to visit it. The main slum across the whole East Africa is the kingdom of chaos and anarchy, where the principle of might makes right, is running at full. However, refined tourists from developed countries are eager to grab a lifetime experience, several agencies run tours of this million-strong township for a decent reward of not less than USD80 dollars, they drive people to Kibera after they paid to the district chiefs. Perhaps, the most striking is not poverty, but the feeling that all these prehistoric huts and lack of normal communications are just fifteen minutes away from luxury business districts.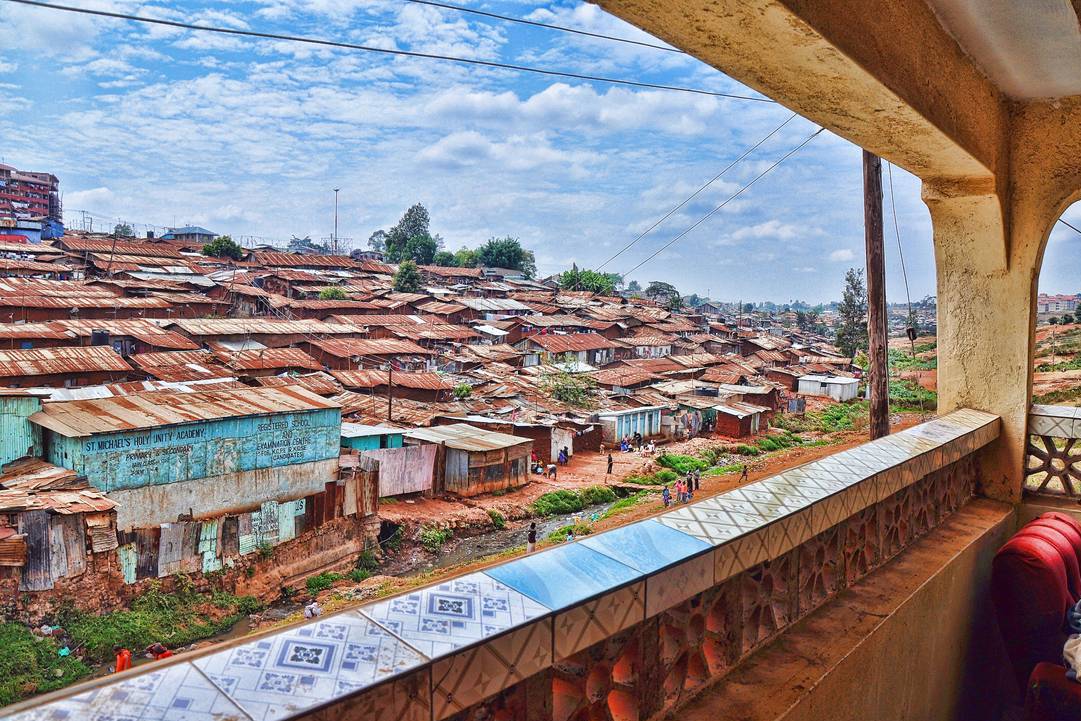 Photo deviantart.com
After these above average places it is good idea to calm down and take a walk to the beautifully maintained Karen - a suburb named after the Danish writer and traveller Karen Blixen. Cosy villas, among which hides the writer's farmhouse converted into a museum, refreshing greenery and tranquillity of Ngong Hills, make this neighbourhood the most desirable area for dwelling in Nairobi. Local people know little about overcrowded slums, problems with water and food, Karen residents are all well and the area looks like a well-groomed western town. So, while Karen Blixen was a brave adventurer who fell in love with Africa, she lived where inside scenery that is not much different from her usual comfort. Just another climate.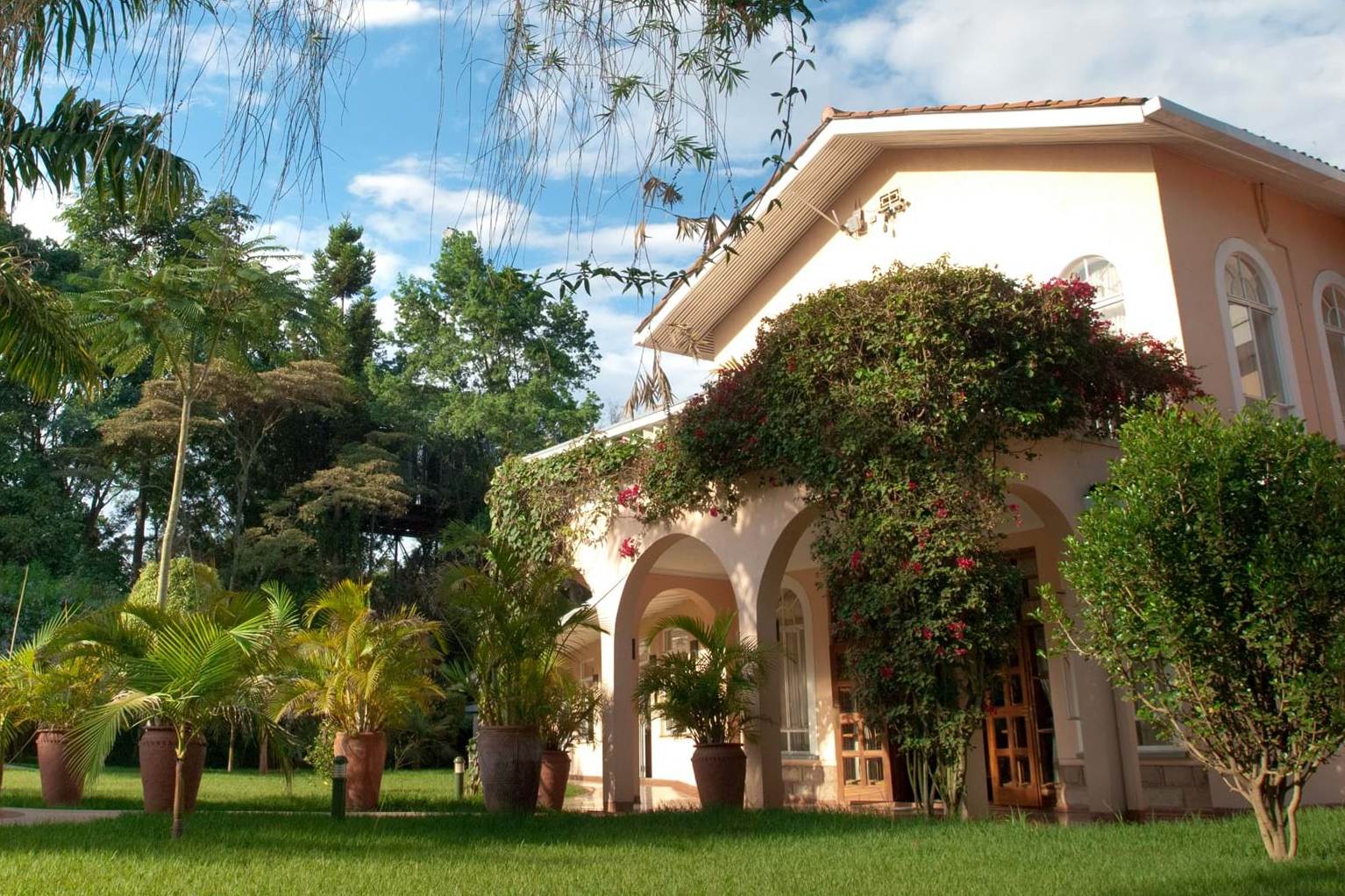 Photo yellowzebrasafaris.com
All, we paid homage to cult areas and now let's move on.
Come to the nearby giraffe farm established back in the 1970s. Its first inhabitants were two representatives of a rare Rothschild giraffe breed. Good conditions and proper care offered by the reserve, contributed to the fact that the animals propagated at a fast rate and today Nairobi is a home to a significant part of the entire world population of this endangered breed. Visitors to this hands-on environmental education centre are welcome to enjoy guesthouses where one can overnight, special lifts rise nature lovers to the level of the giraffes' muzzle so as to feed them. A day spent with these surprisingly affectionate creatures is the best gift for both for kids and adults.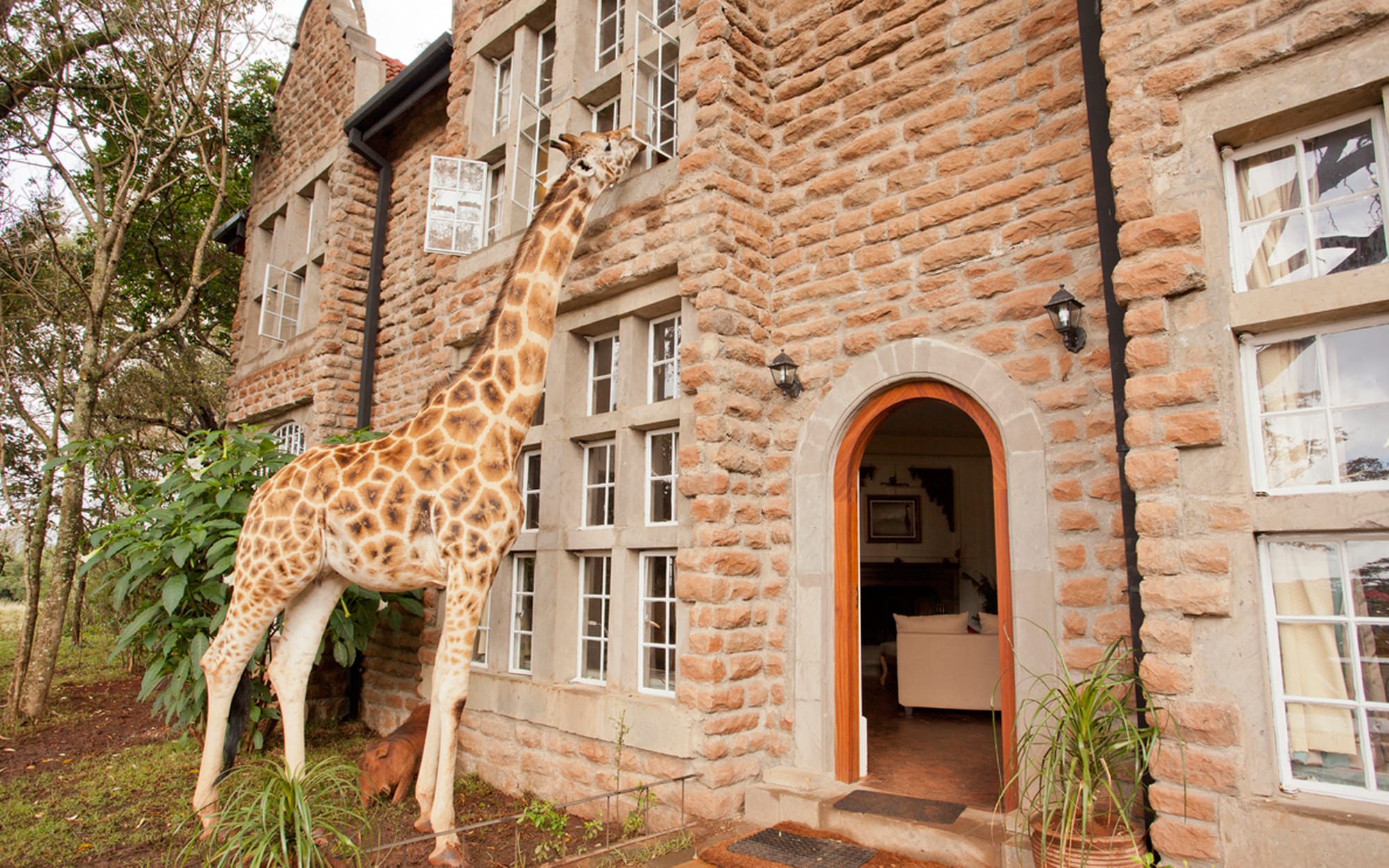 Photo caravan.com.kg
Do not leave without attending the Nairobi National Park, providing a great chance to feel all the charm of safari first hand. Cheetahs, lions, black rhinos and many other wild animals will add adrenaline, and the bloodiest shots of the National Geographic after such a walk will be perceived only as calming images. Admission is USD50 (half price for children), but it's worth it, because in one visit you can see much more than visiting numerous city zoos.
Another a must foray is the Great Rift Valley located a hundred kilometres from the city. This deep crevice in the earth's crust runs from Jordan to Mozambique, and offers the most dramatic view in Kenya. Arriving there, very few people did not think about the eternal things, and the miracle called the Earth. These landscapes are breath taking to dizziness, so every tourist needs some time to admire it alone.
After coming to your senses, take a tour along the pink lake of Nakuru. This colour is not due to its water, but because of the vast number of flamingos taken a liking to these lands. Beautiful and rare birds are no less stunning than geological wonders of the world, and their number makes eyes ripple. Nowhere says Africa like the Great Rift Valley, so take a guided tour of the Great Rift Valley for a few days, after which it is simply impossible not to fall in love with Africa, and Kenya in particular, local ecotourism is still second to nothing.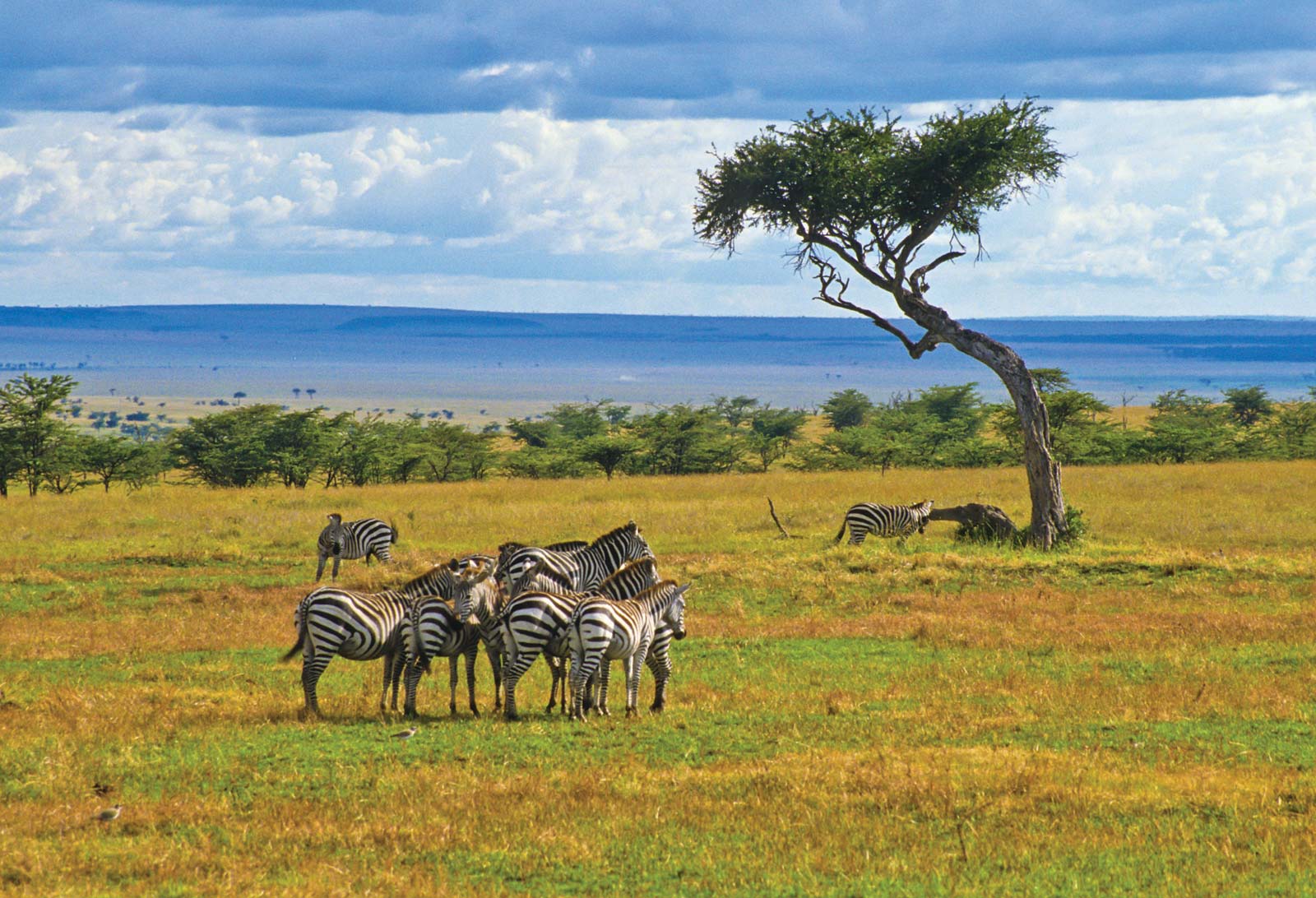 Photo britannica.com
And it is time to tell about daily bread, because all that walking and gawking require strength, and calories should be replenished. The best place for this is the meat restaurant attraction Carnivore, which is listed among the top 50 institutions around the world. It works on the principle "pay for entrance, eat all you wish." There they serve up real exotica like ostrich kebabs, lamb and crocodiles. When you have eaten as much as you can hold, order a glass of Calvados and your appetite returns. Yet, the capacity of stomach should be considered, as in addition to meat ant goodie cannot help trying a dessert - fruit sorbet which is also included in the entrance fee.
That is Nairobi – a growing city with "canned" exotics and just incredible surroundings. Once nature did its best there, and now it is the turn of people.
Cover photo Kenyatta International Conference Centre travelweekly-asia.com