On the Move. Street food from around the world. Part 2
Do you happen to get hungry? That is great as we go on with our story about the most popular street food from around the world. It's freshly cooked - fall to, you guys! Let's start with the South Asian countries, namely Singapore - seafood-rich in vitamins and minerals occupy a key place in the diet of residents ...
Singapore
In South Asian countries, seafood rich in vitamins and minerals occupy a key place in the diet of the inhabitants. Perhaps, because of this Asians live longer and better, managing to work and enjoy themselves a lot. Thus, when you got hungry walking the streets of Singapore, look for not fast food, so familiar to eye and stomach, but for bright carts catering super nutritious and healthy chili crab. This resident of the seas and oceans is fried with vegetables and eggs in sweet and sour sauce. It tastes bitter and sweet. The locals are just crazy about this dish which was invented in the 50's of the past century by female cook Cher Yam Tian.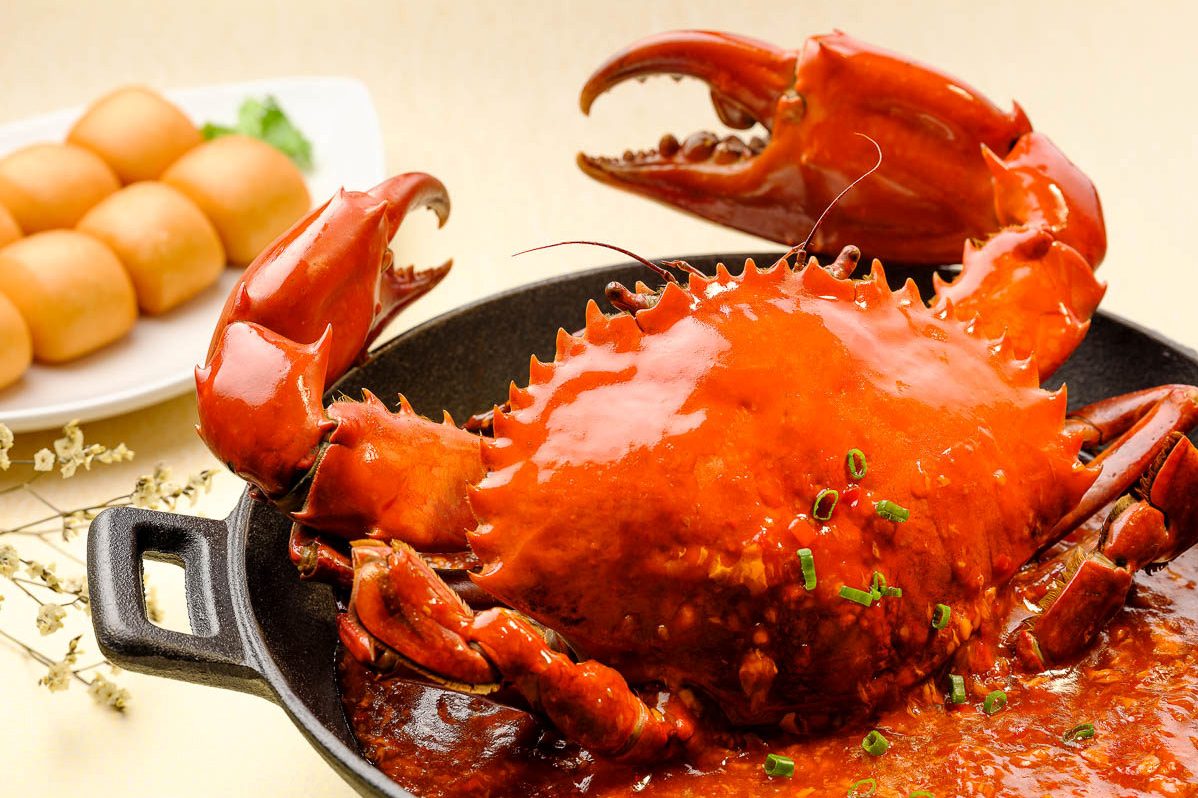 Photo holeinthewall.sg
Tel Aviv, Israel

For Israeli delicacies we should go to the Frishman street in Tel Aviv. According to the reviews of local residents, there is cooked the most delicious in the Middle East, and therefore in the world, sabic. Pita is filled with hummus, eggs, mango juice, sauces, lettuce, pickles and the main ingredient - grilled eggplants. It is simply impossible to put off.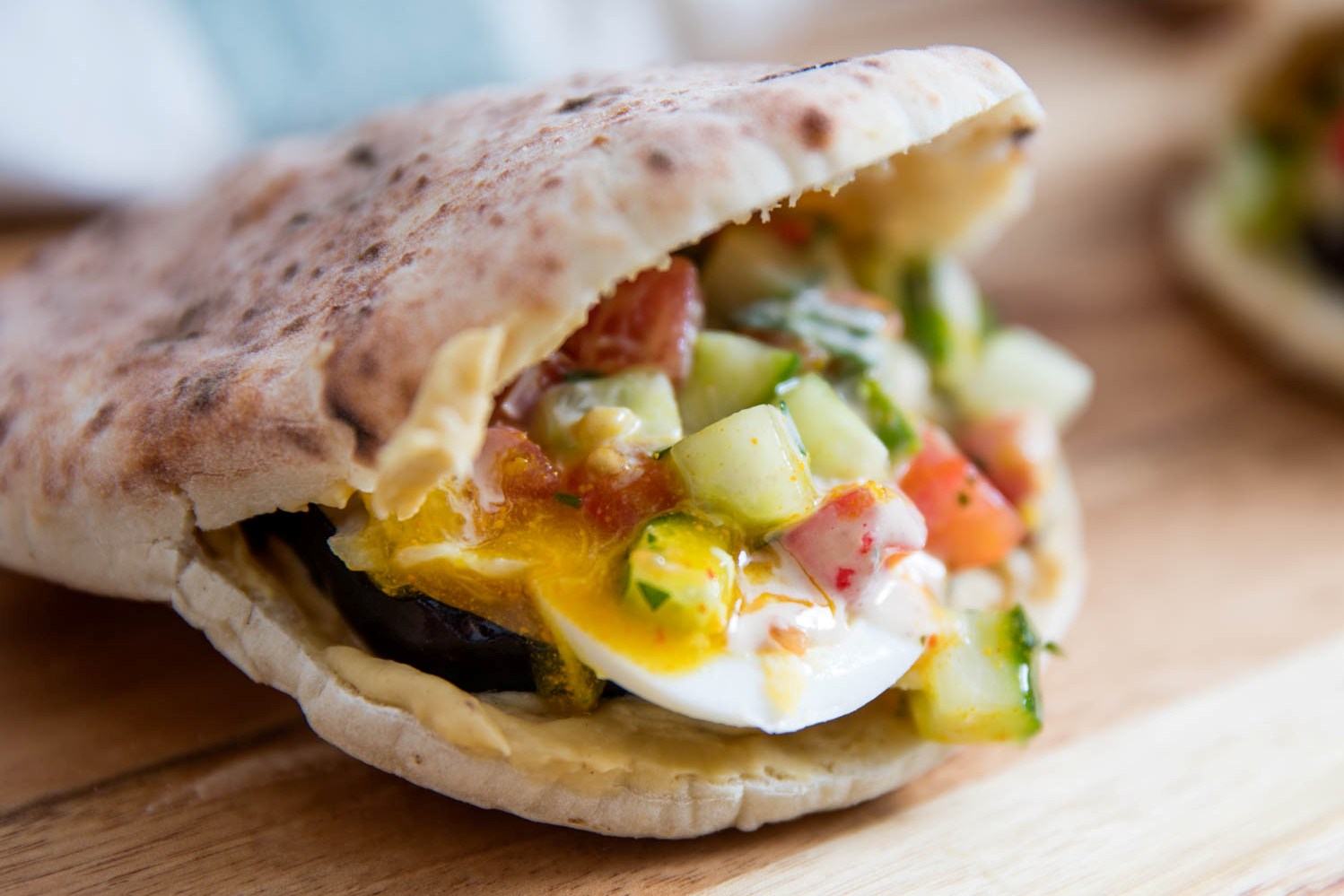 Photo seriouseats.com
China
In the territory of almost the whole country, skewered grasshoppers are considered to be one of the most popular street foods. View of such a bunch provokes a gag reflex to the most Europeans, but if you dare to sample this delicacy, the Chinese would respect you. These insects have been eaten by the residents of The Heavenly Empire for long time, because they contain proteins, so they are very nutritious which is important for hard-working people. It may comfort someone that those specious that are served in restaurants and eateries are grown on special farms, plantations, so they are the most sterile.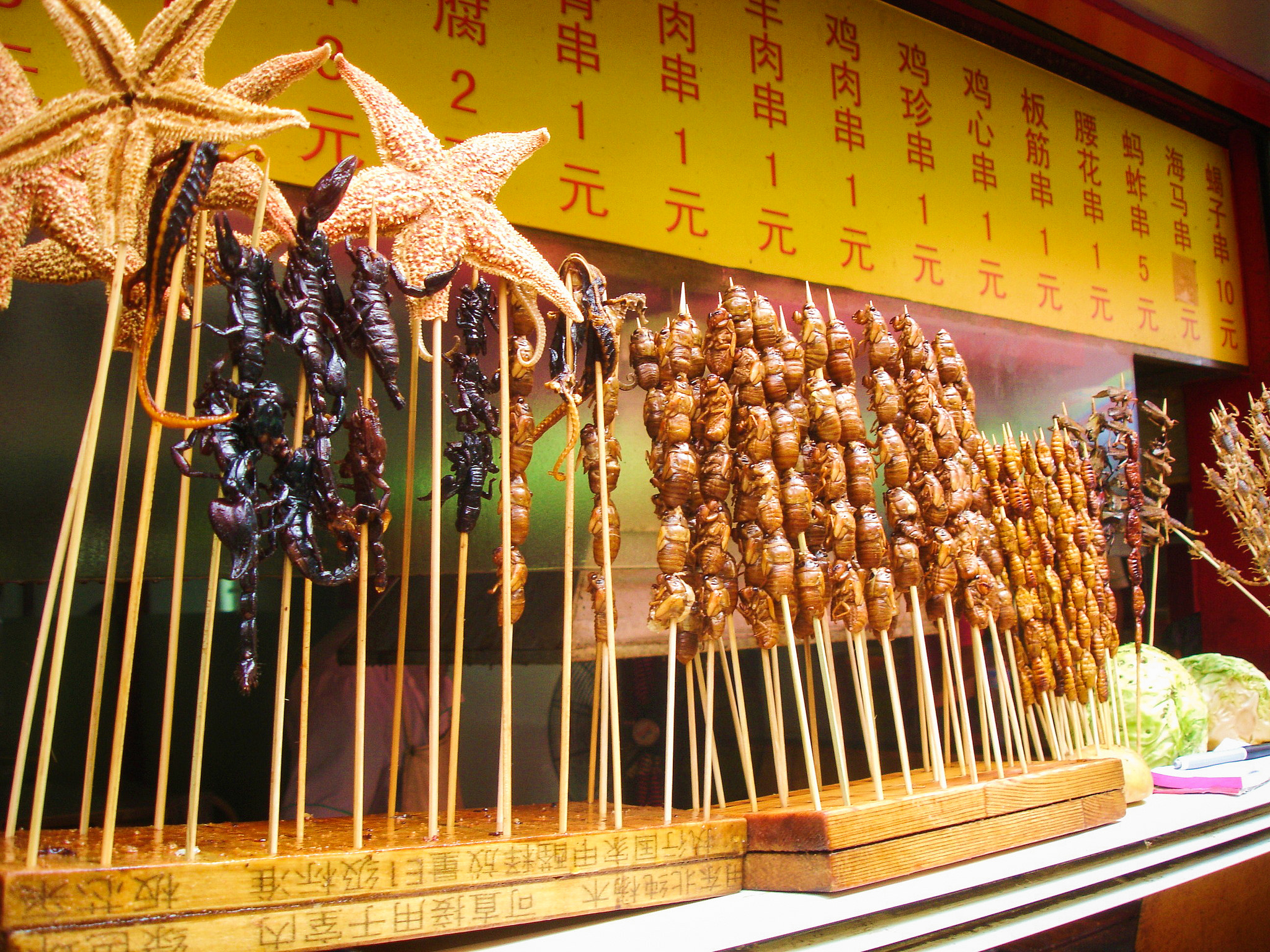 Photo hiveminer.com
Nairobi, Kenya
In African countries, putting on the ritzy is not accepted, so the most popular ready-to-eat food there is usually snack the most accessible in terms of price. The streets of Nairobi are lined with small trays, where everyone can regale sambusa - pies, known on other continents as samsa. Kenyans simply decided not to limit to meat as the main stuffing, so their dish can vary being stuffed with peas, onions, lentils, whatever they have at hand. By the way, tourists from the CIS countries are very surprised when they see on the shelves almost "classical Russian pies".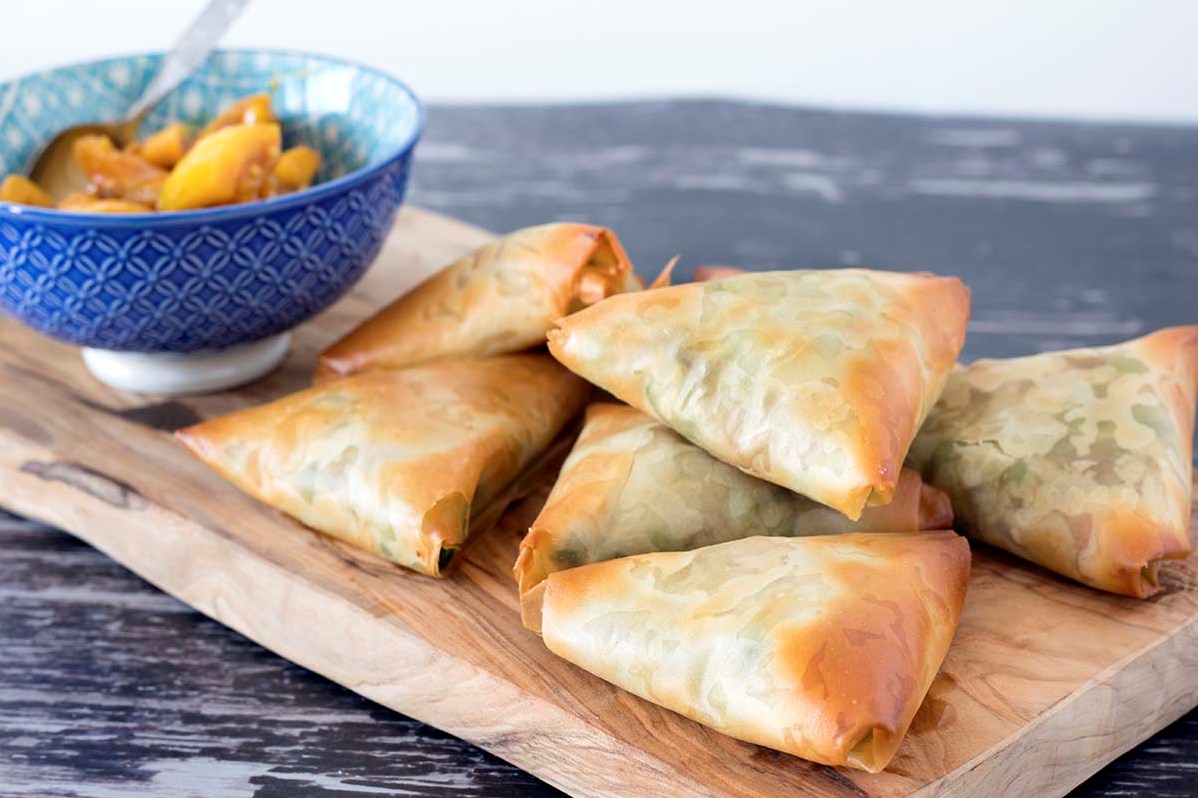 Photo sneakyveg.com
See also: On the Move. Street food from around the world
Rotterdam, the Netherlands
The Dutch almost by force make all people living in Northern Europe believe that they came up with the idea to sell herring as street food. Calling their dish Hollandse Nieuwe, the residents of tulips country are terribly proud of their delicacy. The Scandinavians do not argue with this "pioneering" and just keep enjoying fresh fish. It is often served in a crispy bun, nicely seasoned with onions and spices, depending on which it tastes either sweet or sour, or spicy. Netherlands gourmets and connoisseurs especially advise to consume herring from late May to mid-June, when it has reached the best condition. And they also recommend to stock some water, as it makes eater thirsty.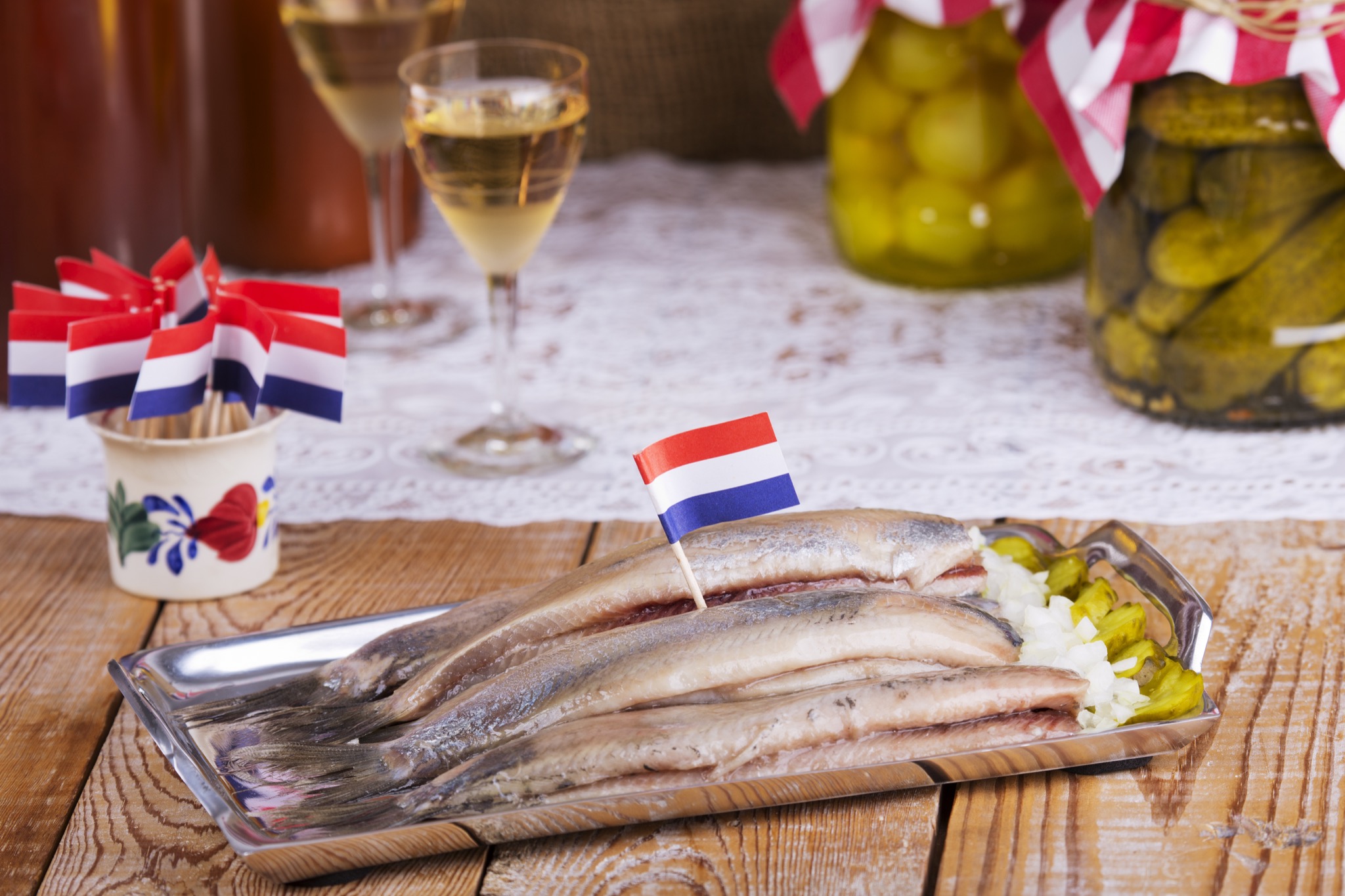 Photo vishandelkruisweg.nl
Ottawa, Canada
Though the international situation on the planet is aggravated, the Canadians will still like the family name of the Russian President, as a favourite street snack of many of them is called poutine - French fries, richly poured with gravy and sprinkled with cheese curd. Irony is the only world to describe the fact that the dish name is translated as "a mess". This ancient popular snack is mentioned in many local legends and tales as miraculous food bestowing heroes with strength.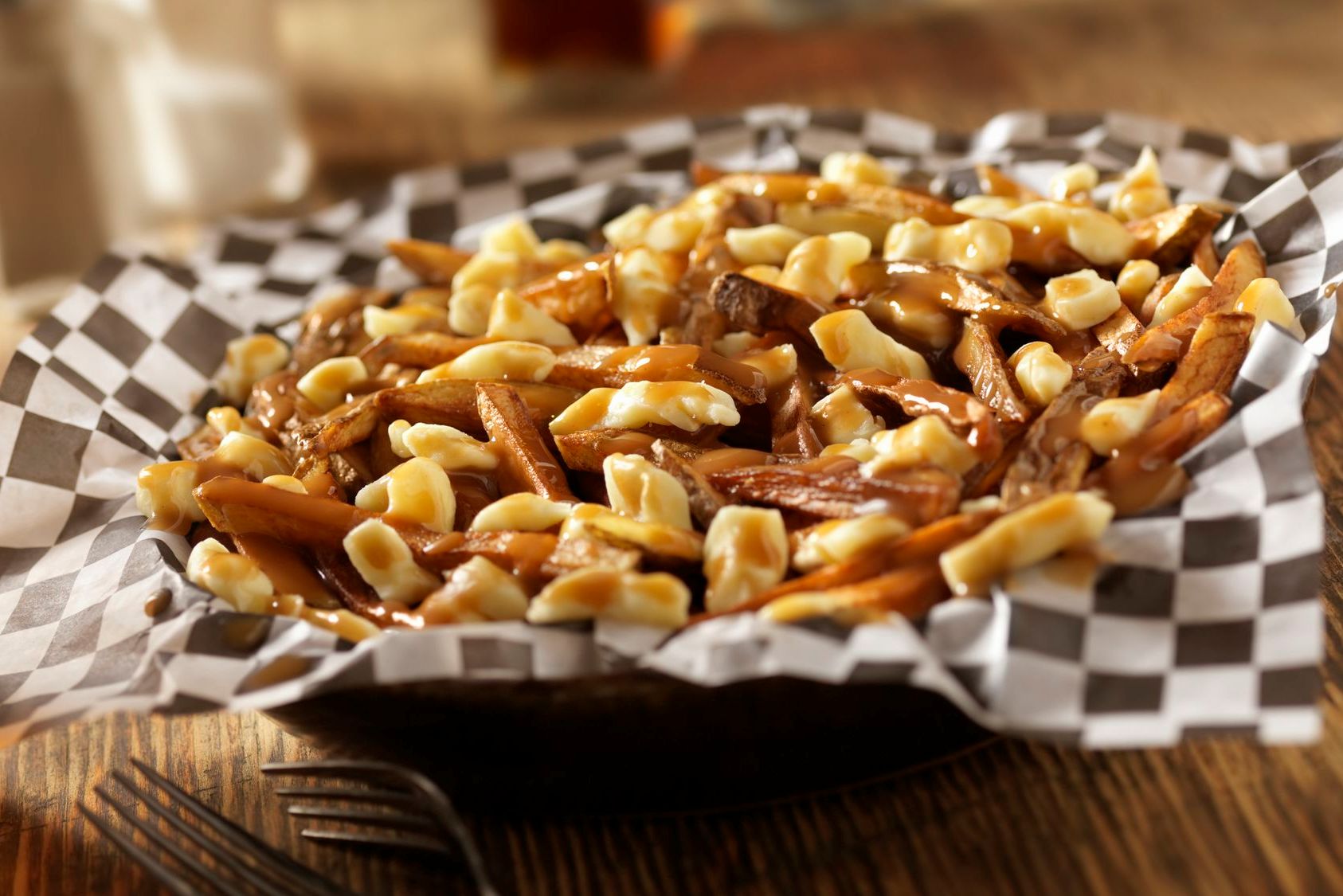 Photo thespruceeats.com
Bahia State, the city of Salvador, Brazil
We did our best to pinpoint the spot where people cannot imagine their menu without acarajé - masterpiece brought to Brazil from Africa. This appetizing "burger" is scones made from peeled black-eyed peas, stuffed with lettuce, cashew paste, tomatoes, garlic and, of course, seafood. The city of Salvador, located in the north-east of the country, is a home to a subculture of people, mostly women, who cook acarajé. The cooks are distinguished by calico dresses, necklaces and scarves. If you study their family tree, it turns out that they are the descendants of slaves from the Black continent, so to cooking of this dish is bred in their bone. All the country knows about the delicacy, so the place is often visited by both gourmets and cultural studies scholars, who believe acarajé to be an essential part of African culture in Brazil.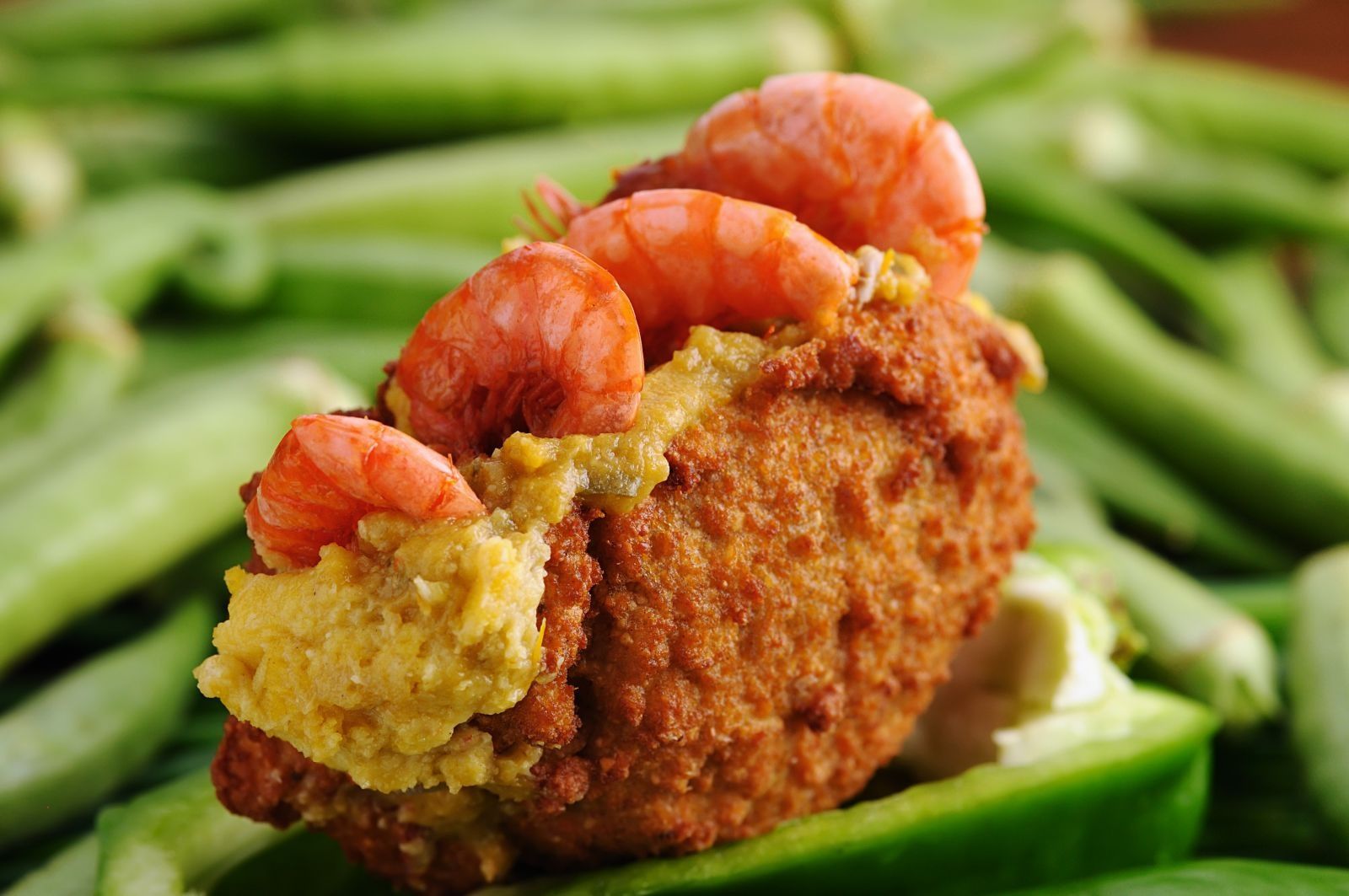 Photo pinterest.com
Cover photo rupoint.cz