10 facts about Papua New Guinea
Professional travelers, ethnographists and explorers rarely visit lands, popular among tourists, because there is a slim chance to make a discovery or learn something new there. However, experts have own TOP-list of countries and regions where even in 21st century they find things to amaze themselves first and entire world then.
Among others, such an attention-grabber full of mysteries is picturesque Papua New Guinea where there are as many as 800 languages used.

There aren't many people who know it, but New Guinea and Papua New Guinea are no synonims. New Guinea is a huge island, second largest on the planet after Greenland, located in Oceania. Its western part is the territory of Indonesia while eastrn one is independent state with seven millions of population, Papua New Guinea, its formal head is the Queen of the United Kingdom because the country is a part of the Commonwealth of Nations.
The word "Papua" translates from Malay language as "curly". Such a name was given to local dwellers by one of its discovrers, Portuguese navigator Meneses. Alongside him, second most popular discoverer among locals is considered Russian ethnographist Miklouho-Maclay.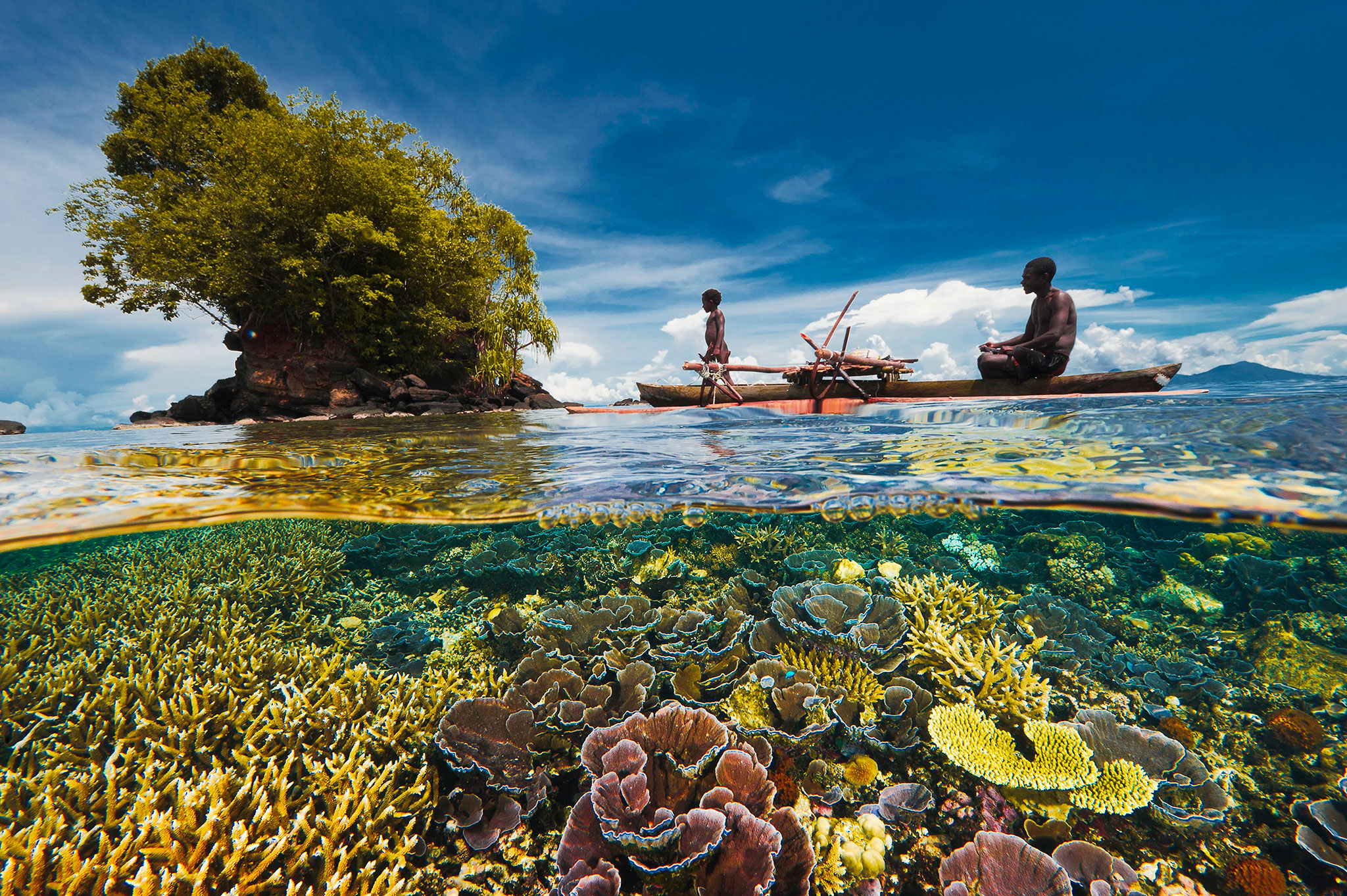 Photo newsmobile.in
About a thousand various tribes live in the territory of the state. It is them that PNG owes such colorful culture and rich traditions to. Till the very middle of 20th century, when laying of automobile and rail roads began, virtually all settlements had lived autonomously without even suspecting existence of neighbors therefore both cultural and ethnic bridges are being still built. Integration of tribes into public life and creation of means of social mobiliy are most important fundamentals of internal policy of authorities.
Local city Tufi is rightfully considred scuba diving capital of the globe because its coastal waters strike with richness. For many thousand years those lands were very seismically active therefore, upon plunging, a diver finds himself amidst amazing caves, under-water rocks and slopes that head to the depth of the sea. Such beauty resembles Scandinavian fjords a lot, but thank to warm and calm waters it can be studied for hours in immediate proximity with the help of scuba and flippers.Papua New Guinean fishermen have learned all kinds of tricks and life hacks from tribes to fish better. However the ultimate hit in terms of effeciency is the use of web as a net because it is one of the strongest natural materials.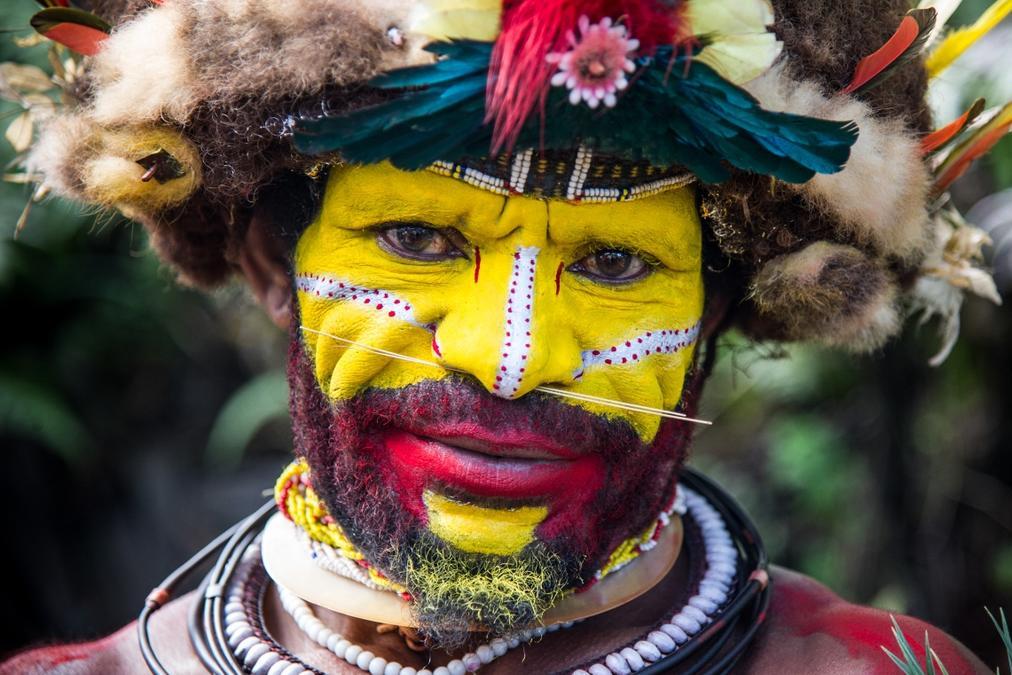 Photo wildfrontierstravel.com
One of the most actively studied nature objects on Earth currently is the Garden of Eden in Papua New Guinea, that was discovered merely ten years ago. Hitherto unknown species and subspecies of palnts and animals simply amaze - local palm trees, frogs, butterflies, birds and kangaroos are now meticulously studied because the forest itself is a true lost world where no human had set foot before scientists. However surprising, but such places can still be found in our times.
Regardless of the fact that certain parts of Papua New Guine live primeval way of life, in some aspects this country is in the lead. Take, for instance, such a sphere as money printing. Papua New Guineans followed suit of neighboring Australia and rejected paper as as the main material for bills production. For several years aleady local currency called kina has been made of special plastic.Since 1971 so-called Sorcery Act is in force in the country. It proclaims that should a person consider him or herself bewitched, he or she can be held irresposible for numerous actions. This is exactly why large number of vigilante justice over "sorcerers" occasions is registred annually.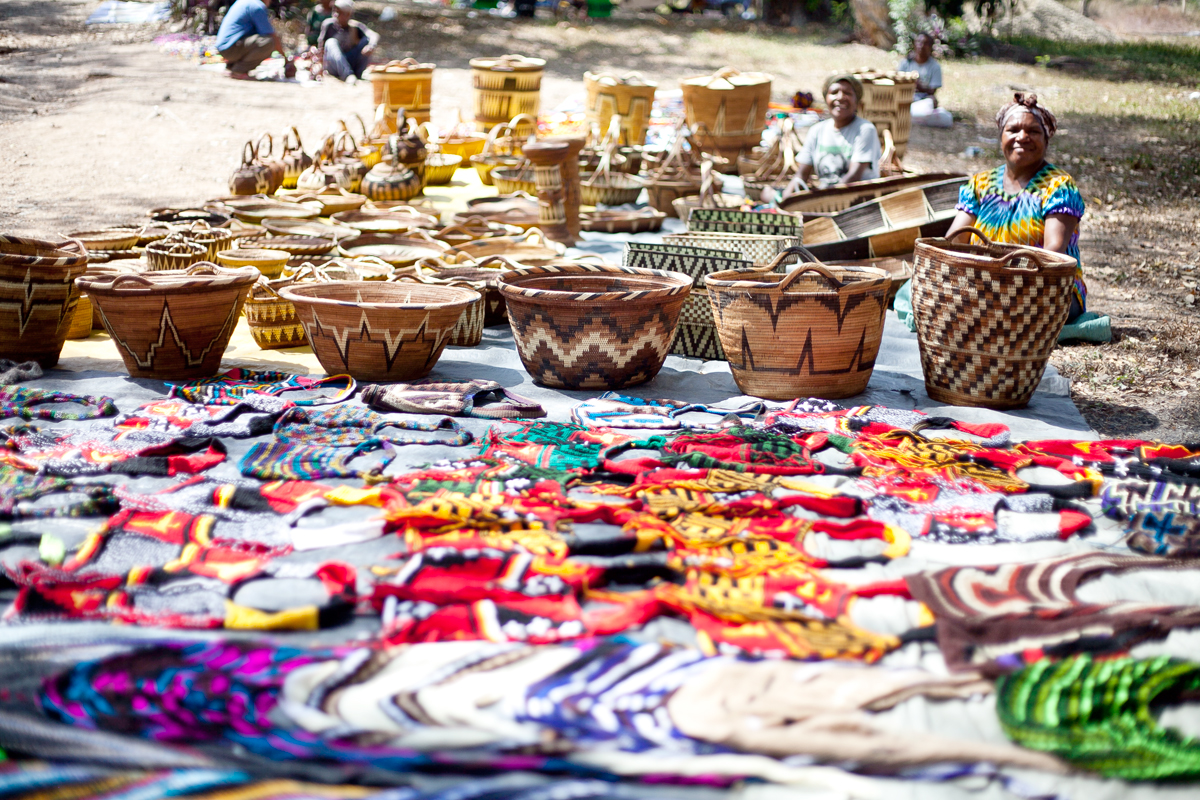 Photo papuanewguinea.travel
According to geological exploration data, soils of Papua New Guinea are very rich for mineral resources however due to complicated terrain amounts of extraction are way too small for the country to earn on it. In prospect the state can become one of world's leaders in mining of gold, copper and ore. And for now main item of income is export of shrimps.
Currently there are 18 active volcanoes in the territory of the country and their eruptions from time to time bring serious difficulties to locals. Nevertheless, Papua New Guineans themselves treat it philosophically regarding those eruptions as nothing more than attributes of a certain ritual.
Cover photo Parliament House papuanewguinea.travel