"In vino veritas": world's 5 most unusual vineyards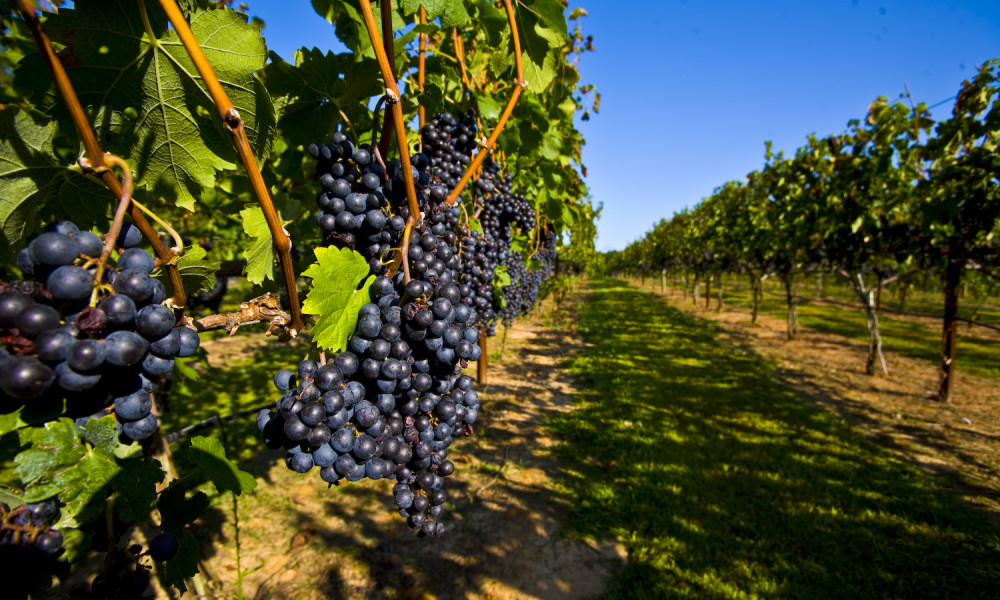 It has been known since olden times that wine-making process is a true art that is within the power only of the ones sincerely in love with their trade. Let alone beauty of masterpieces created by skillful hands – grape gardens, scattered in various nooks of the world, that impress with grandeur and adorn this planet, ornamenting it with bright juicy colors.
Most fruitful and famous vineyards of the world dwell in Europe, mainly in Mediterranean countries where there is every condition for growing the fastidious plant. However true virtuosos of their trade venture create vine masterpieces even in completely unsuitable and extreme conditions – in the middle of an ocean, high up in the mountains or in a crater of a volcano…
Atacama, Chile
Laws of common sense and logic suggest that it is impossible to grow anything in lifeless desert of Atacama – let alone fastidious vineyards. It is this place that is considered the planet's aridest – certain areas of the desert haven't seen rain for over 300 years. But here is a paradox – for over than 50 years they have grown best table grapes in Chile there. Wine-growers, upon battling harsh lifelessness of Atacama won to take over 12000 hectares of land. But how is it even possible to grow grapes in such conditions? The secret is simple: water is poured on each vine drop by drop from rubber hoses. Each shoot receives 4 liters of water with fertilizers per hour. Grapes cultivated in Atacama are supplied to four continents.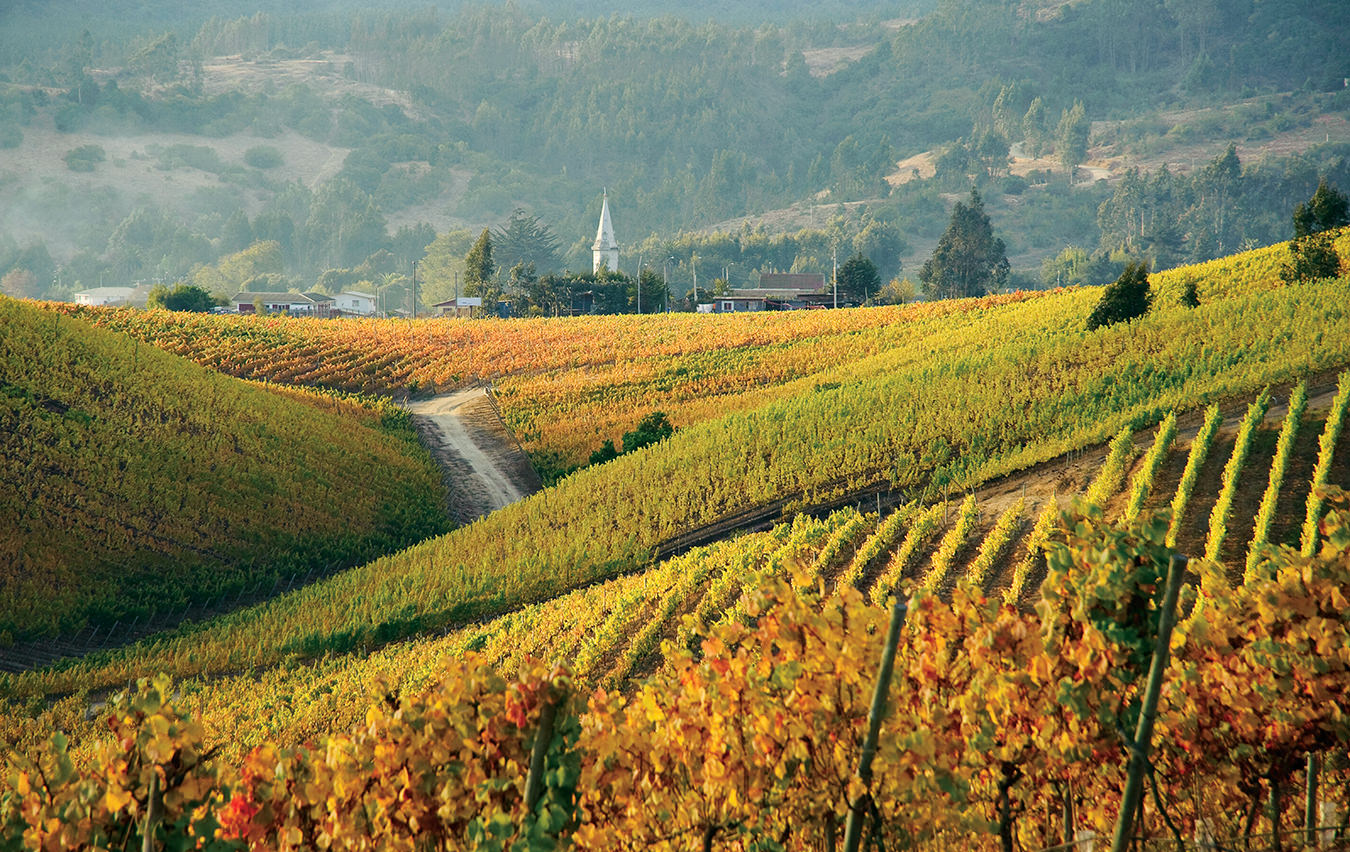 Photo hcvwines.com
Rangiroa, Tahiti

At the first sigh coral island in the middle of the Atlantic Ocean is clearly not the best spot to grow grapes. But not when it is French Tahiti… Because once a Frenchman appears anywhere – things are sure to get to winemaking or at least just wine there. Just as all the best things in this world, vineyards on Ringaroa appeared thank to a venturer – businessman Dominique Auroy. He used to live there, far away from civilization… It was during this voluntary solitude when an idea came to his mind to create on wine-making establishment amidst ocean. There were fears that to locate a vineyard on coral soil wasn't that good an idea – but dream demanded to come true. And things turned out in the best possible way. Soil proved to be suitable: remains of a coral reef and fertilizers in the shape of algae served as natural feeding for young grapes. And there happened to be fresh water in underground springs, necessary for irrigation. Vegetation of the atoll joined in common business – palm and papaya trees protect grapes from sea splash.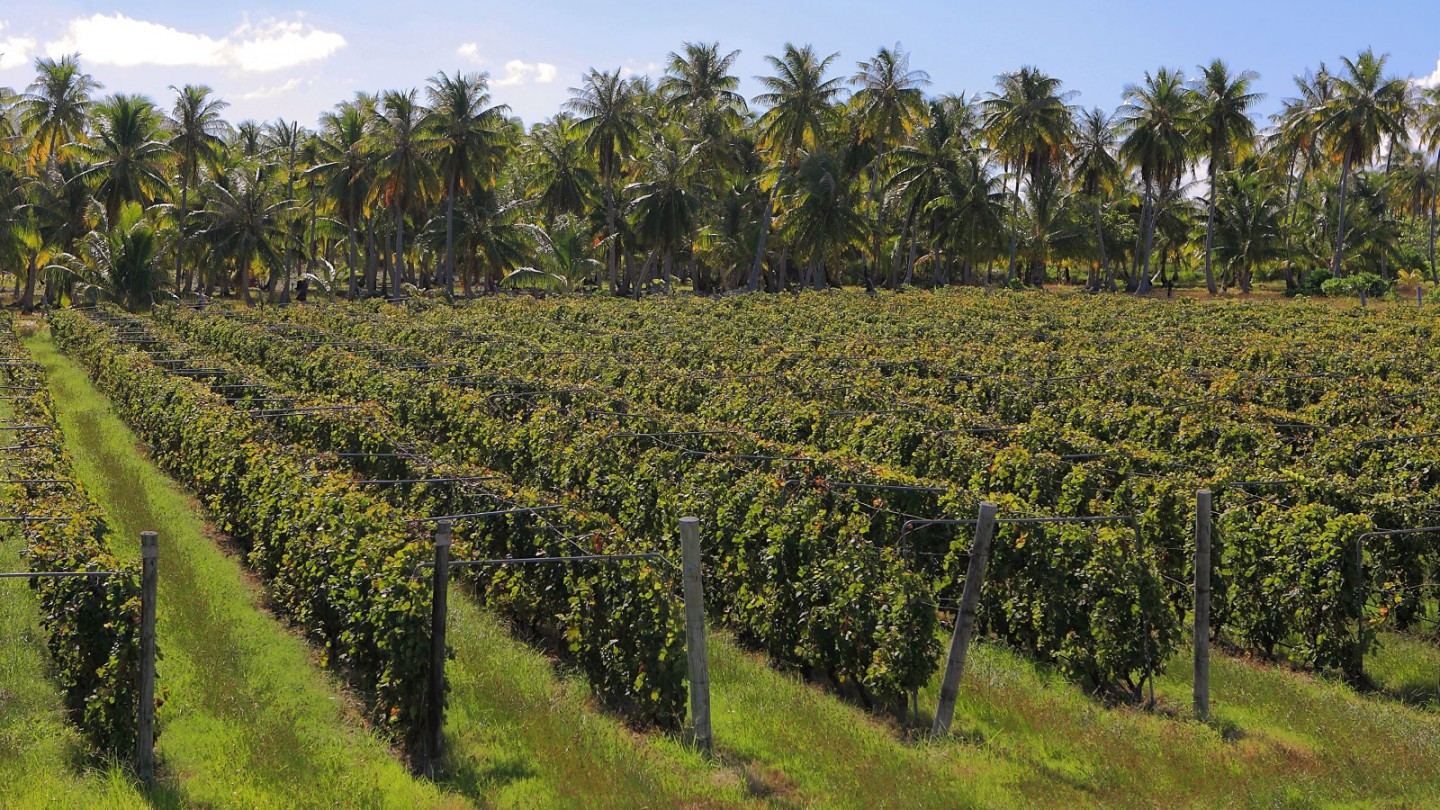 Photo tahitiislandstravel.com
Read also: Spain: There's no coming clean out of wine

Olkiluoto, Finland

The world's most northern vineyard is located in Finland. A reasonable question arises: how do Finns manage to grow grapes in such a cold climate? The answer is simple: thank to inventiveness and readiness for experiments. They were reflecting on that puzzle – and decided to plant grapes… in one of blocks of Olkiluoto Nuclear Power Plant. Just as any operating NPP, Olkiluoto emits huge amounts of heat that the Finns decided to use to their advantage. Upon allocating 0.1 ha of land and planting Zilga grapes, they began to patiently wait how it was all going to work out. And the result turned out to be pretty good – annually the Finns collect 850 kg of harvest at Olkiluoto.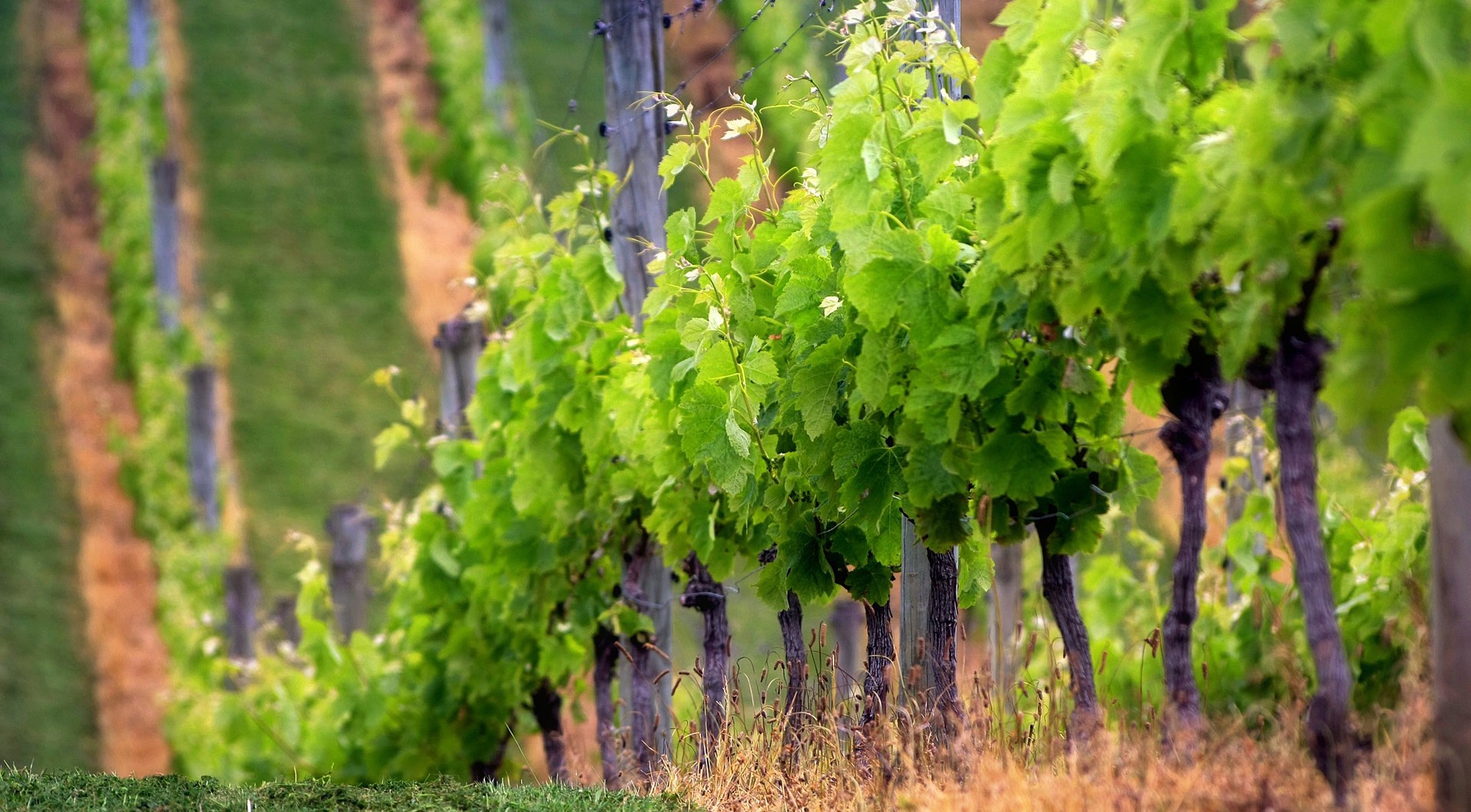 Photo news.capricorn.ru
Lanzarote, Spain

18th century was a difficult one for Lanzarote Island – volcanoes were erupting there all the time to pour fertile lands, villages and pasture grounds with lava flows. Entire locality was powdered with lapilli (volcanic outburst) and pieces of lava to create a completely surreal landscape. But lapilli has suddenly proved to be a godsend for winemakers. On top of containing a lot of useful elements, it also possesses a valuable ability – to absorb night dew. With such a wonder-gift from nature vine can do without any irrigation – you just have to strew it with volcanic sand. Locals took this ingenious method home promptly and improved it to create perfect constructions for grapes cultivation. They are called "gerias" and their operational mode is pretty simple: stone semi-circle protects a vine, planted in a funnel, from wind while volcanic sand ensures necessary moisture level. And the outcome warrants all the efforts: one vine from La Geria vineyards produces about 20 kg of grapes per year. Over 10 thousand unusual constructions make for an incredible landscape that constitutes one of distinctive features of Lanzarote winemaking region. There is another feature – taste of wine. A bottle of wine with volcanic aroma is a value for true connoisseurs of the divine drink.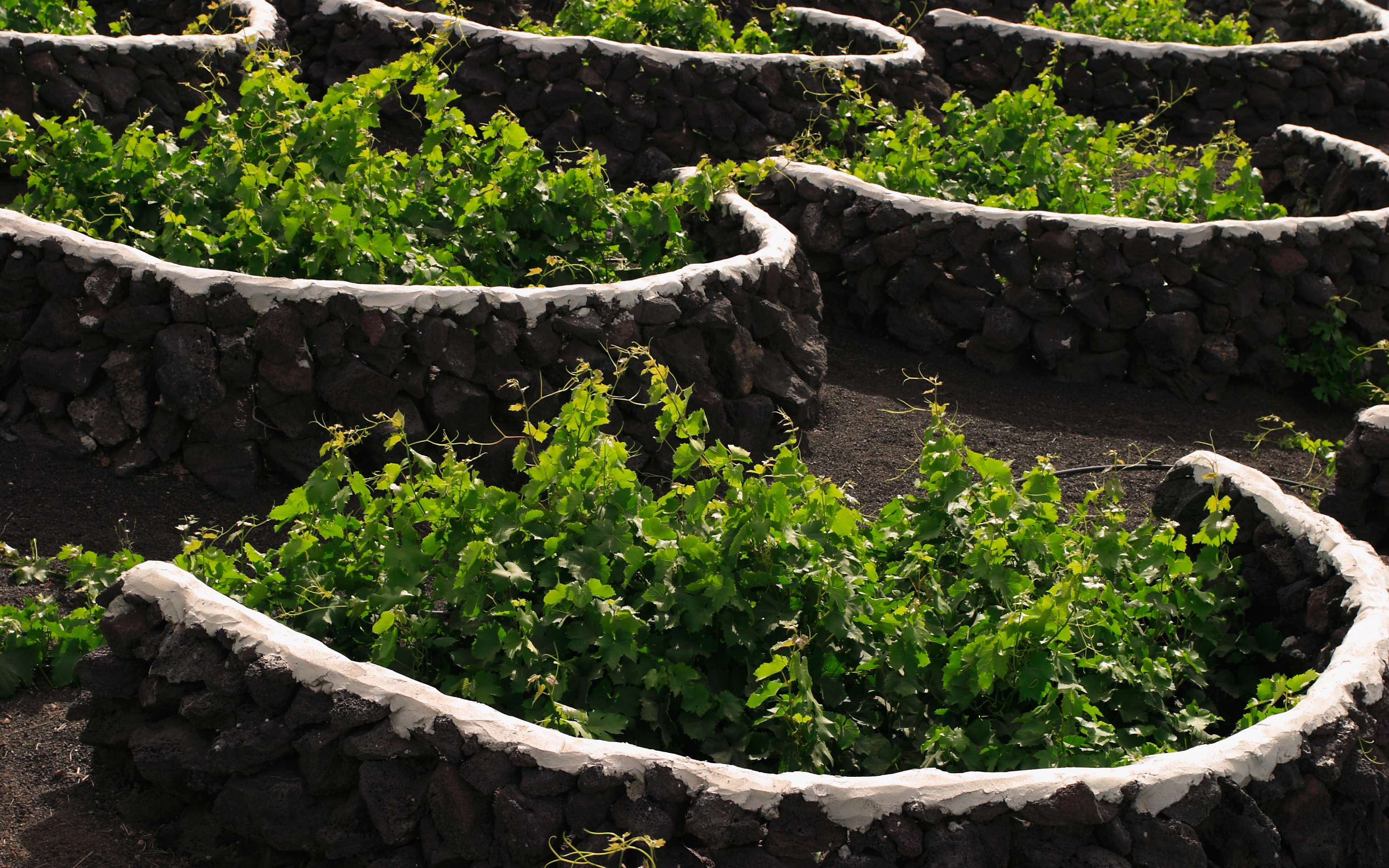 Photo prestigeholidays.co.uk
The vast of a vineyard with a proud title of the world's highest spreads in Salta of Argentina at the altitude of 3 thousand meters above sea level. Local winemakers cannot have enough of bragging about location of their gardens. And there, sure enough, is a reason for pride because even highest vineyards of Europe are located at the altitude slightly exceeding one thousand meters. Vineyards of Nepal are the only ones that can provide competition to Argentine miracle. The fact that over there, in such proximity to equator, it is possible to grow such a fastidious plant as grapes, is surprising. But in Salta it is possible due to cold mountainous air.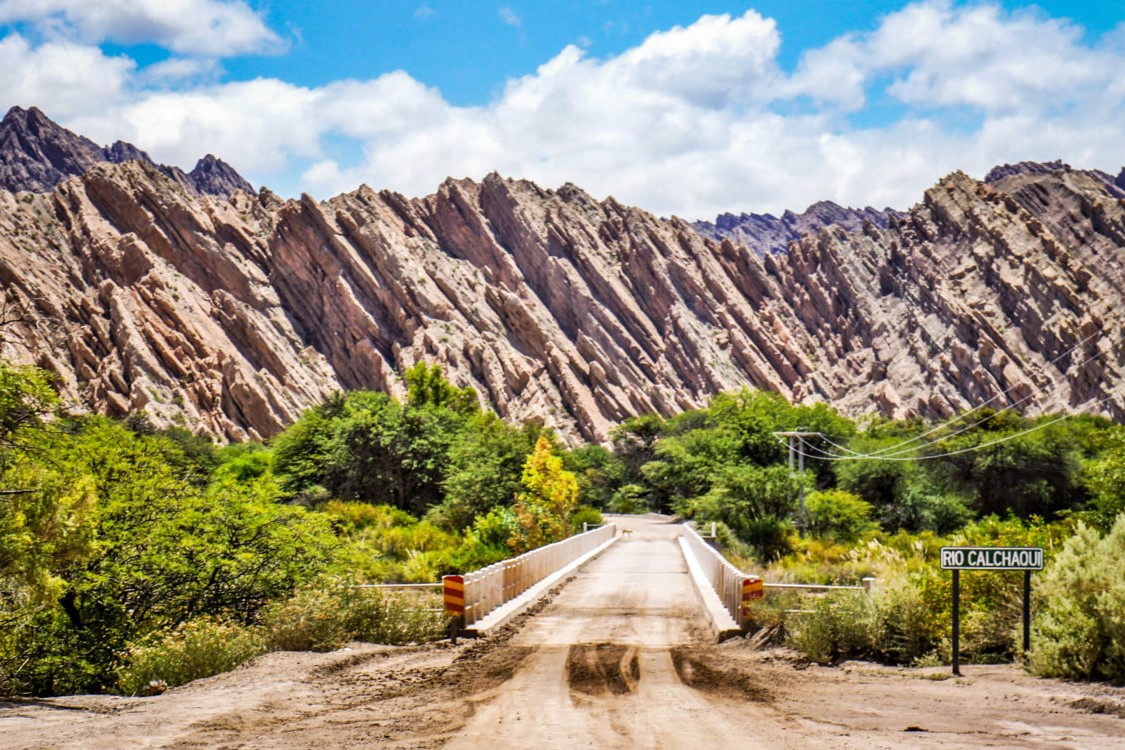 Photo youshouldgohere.com
Cover photo hcvwines.com