Montserrat: Visiting Angels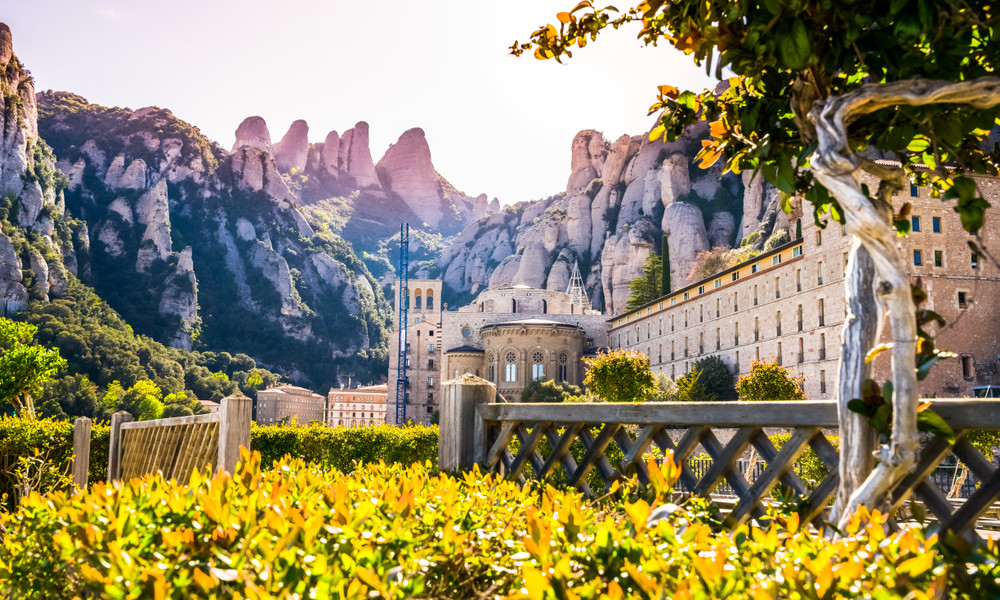 Should we have a look at notes of those who plan their trips to Spain, next to the darling of all hearts, Barcelona, Montserrat is bound to rank second. Also, the mountain of the abbey is a must-visit spot for local dwellers, too – they believe it necessary to visit Catalonia's religious heart at least once a year.
There used to be a sea in the place of present-day Catalonia; and when the bottom pranced, long mountain range emerged. Elder generations convincingly tell that it were angels who divided the mountain into two parts and made it carved with their golden saws – they came down from heavens and decided to enliven monotony of the landscape a bit. In fact, this was how the name Montserrat originated – it translates as "serrated mountain". Here and there the mountain resembles a castle of sand and fantasy starts conjuring images of winged creatures constantly adding on tiny towers that have been washed with heavens' waves for centuries.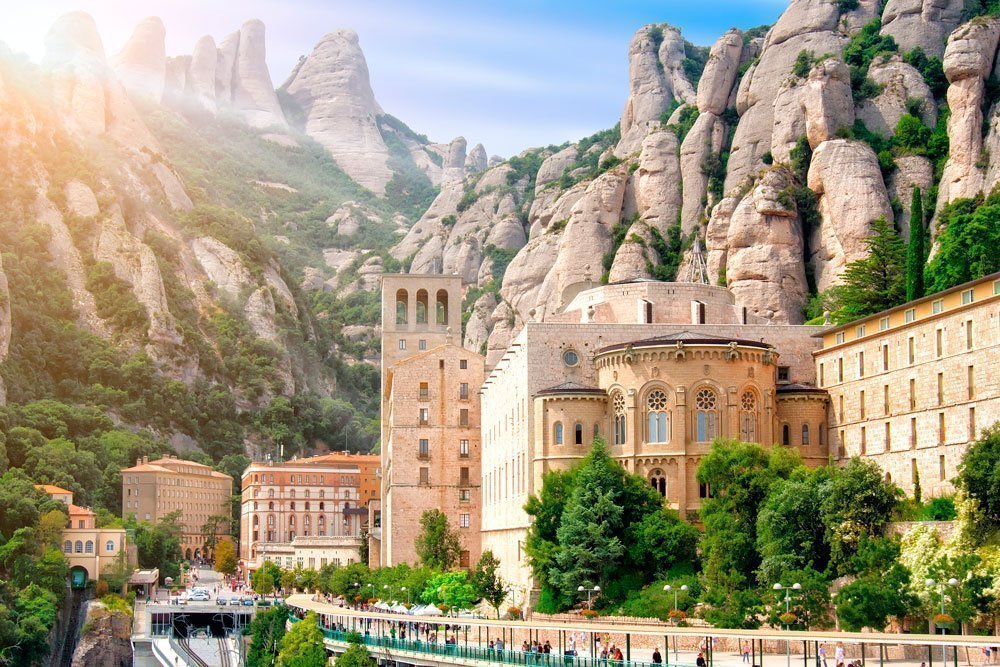 Photo civitatis.com
Legend has it that an astonishing light fell down there from the skies to reach depths of dark caves. Shepherds' children noticed the miracle and started plunging into waves – later a statue of Virgin Mary with the Infant was found there. When it was decided to transfer the figure to a place of more honor, it turned out that no power of men was enough to even lift Madonna. Therefore Monserrat remain the place of its peace forever. Still, initial statue wasn't preserved and was thus replaced with a copy. Poplar figure acquired an unusual dark shade with time and under influence of candle smoke, which made it special and gave it the name La Moreneta – the Black Madonna. Catalonians tenderly call her Brunette.
Dark-faced Virgin is a true patron of the faithful from all over the world – just have a look at gifts brought by those who believed in a miracle thank to the saint. Men bring their wives for them to ask La Moreneta for maternity. Dwellers of Catalonian lands give the name Montserrat to almost every newborn girl; however, few of them use their first name. But still, you have already recalled Montserrat Cabalé, haven't you?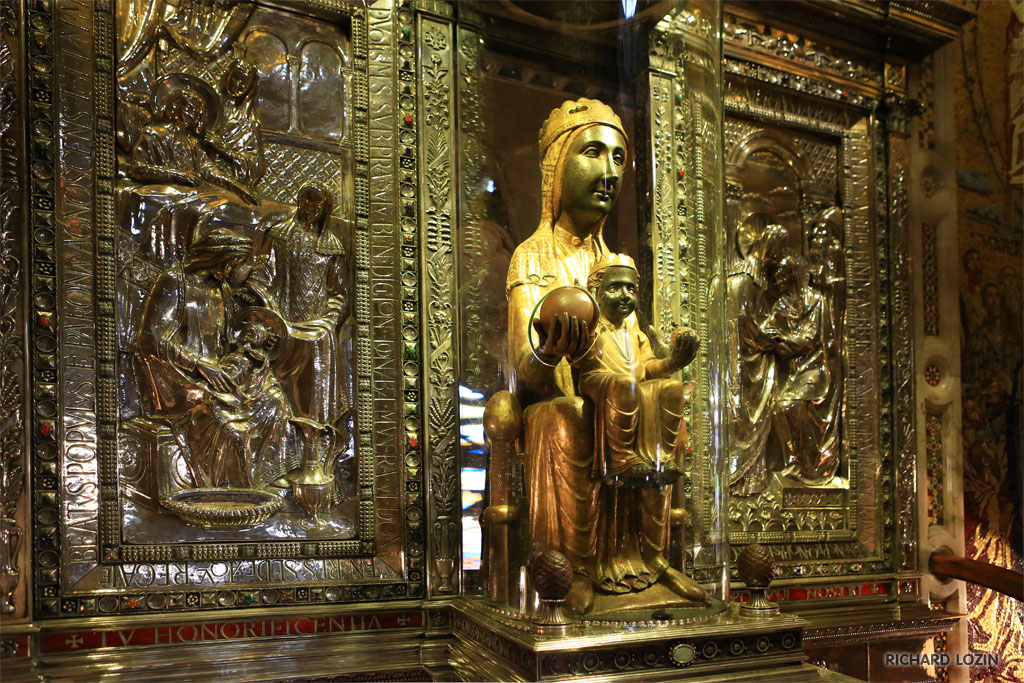 Photo feel-planet.com
Inspired by Santa Maria de Montserrat, they started erecting a Benedictine abbey on the rocky surface. A truly masterful architecture ensemble emerged on the mountain with time. It will just suffice to mention the Basilica (Basílica de Mare de Déu de Montserrat) and its western façade with perfect stone-carved pieces framing glass mirror. One can't but try and figure if there is someone from celestial chancellery looking down into it.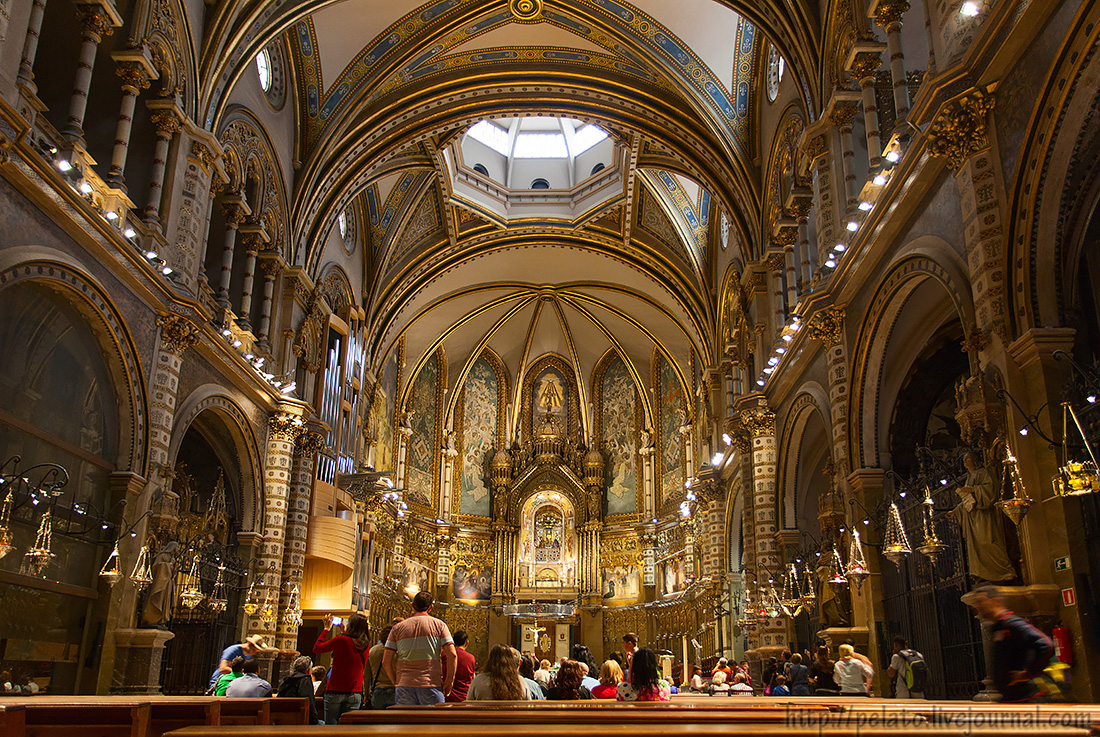 Photo ic.pics.livejournal.com
Only monks lived their hermit lives there at first but eventually more and more people began visiting the place. Later Europe's first music school for boys was opened in Montserrat. Till now parents from all over Spain dream of their little boys getting music education and discovering their voices of an angels there of all places. Every day at 1 p.m. sharp a chorus of tiny cherubs all dressed in white go there to illuminate the basilica with their singing and perform Virolai.
Paths of Montserrat are all luring and none is about to disappoint. Everything is simple there, as in Russian epics: you go to the right to find monastic library or museum where masterpieces of Caravaggio, Monet, Picasso, Degas and Dali are awaiting or have your sight lost in numerous galleries… You go to the left to look for sculptures that got settled on most exotic spots and hid in floral grottos. Tombs, monuments, steles, majolica and medallions are scattered on the mountain as if someone cut feather off of wings that got stuck in jagged surface of the rocks.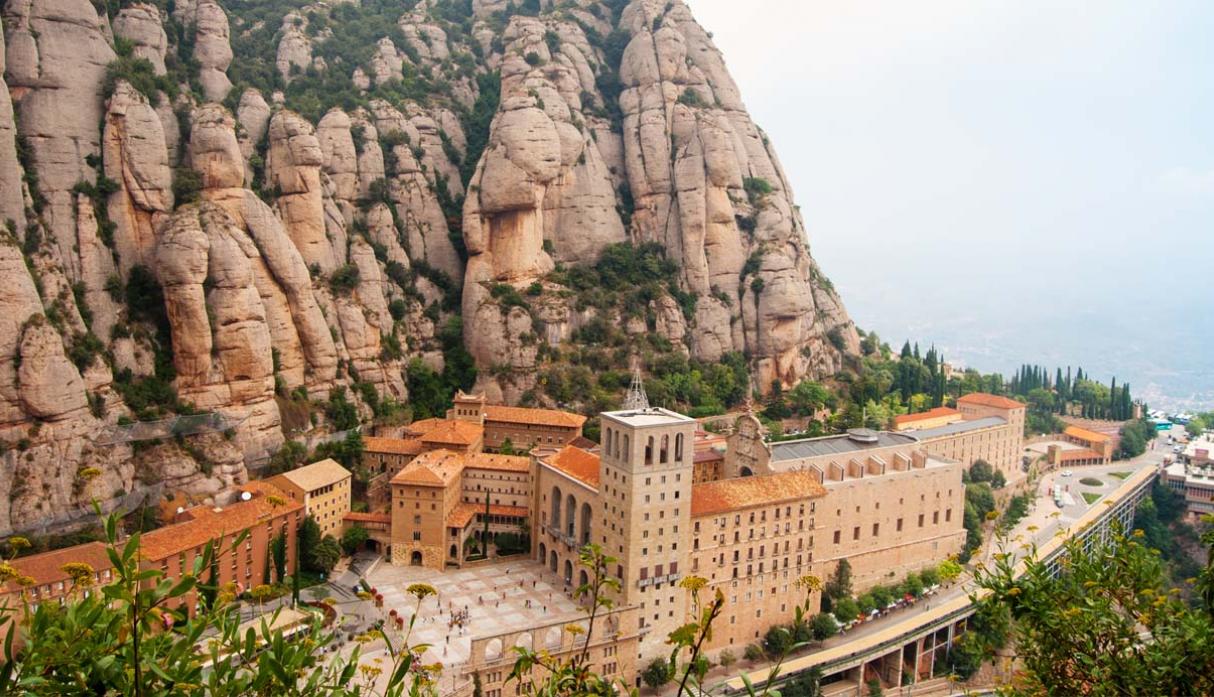 Photo elcomercio.pe
Ascending the stairs of Josep Subirachs in the eye of your mind, try to realize how far from eternity you are: stone – fire – Earth – plant – animal – human – angel – heavens – the Maker.
And don't forget to purchase a tin of honey or a block of cheese from local countrymen as a souvenir because alongside home-made products a spoonful of miracle gets there in a wonderful way to give the delights inimitable taste.
Cover photo roughguides.com