One Lives And Learns – World's Most Interesting Campuses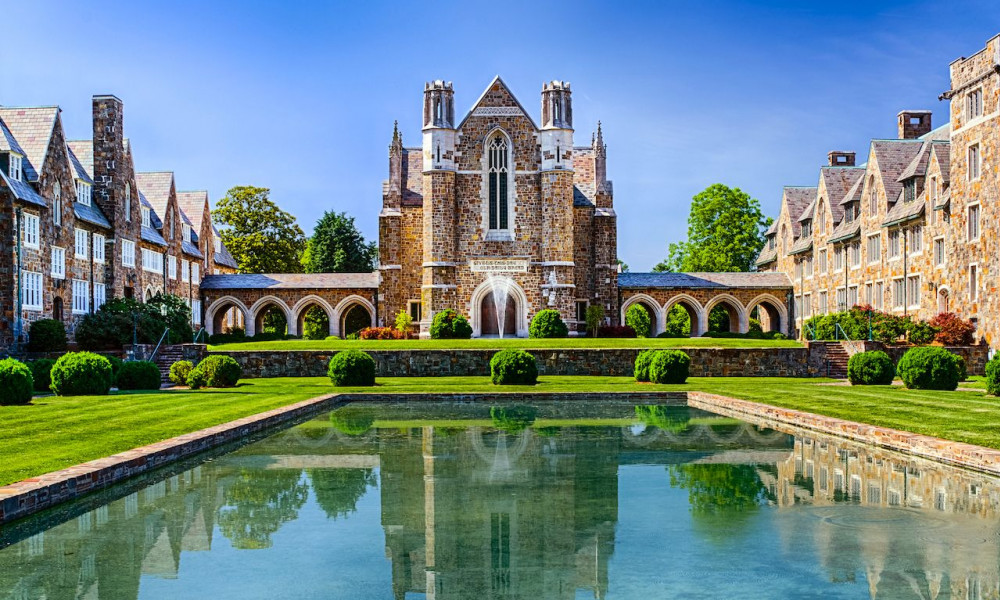 With this article, we want to inspire both current and future students with a selection of the most impressive universities and institute campuses. Those who have already received degree will probably get filled with admiration, too, and start thinking whether or not to get another one because in such places one hits the books especially fruitfully.
Both "classic" campuses with many centuries of traditions – ever young classics – and modern campuses that set new fashion trends and standards of comfort in twenty first century made it to our selection. You can pick what's better for you – a castle or fortress on one hand or a futuristic dormitory on the other.
Cite A Docks
In a French city Le Havre in the North of France a trade port has existed since olden times so there have always been enough of "marine" symbols and connections. When local authorities got to consideration of a new university campus and turned for a project to a modern Cattani Architects architecture bureau, an indispensible condition was to braid harbor aesthetic into the future project that didn't have that much time for execution and budget was pretty tight, too. Having given it some proper thought designers came up with an ingenious solution – to make a comfortable yet inexpensive-to-produce campus of former cargo bins. The idea caught fancy of municipality authorities – and there it is, this amazing object has gratified not just eyes of tourists but also of students because alongside an unusual shape and great conditions for living it can also boast to have an amazing sea view due to being located directly on the bank of the English Channel. What else is needed for inspiration and wonderful studying?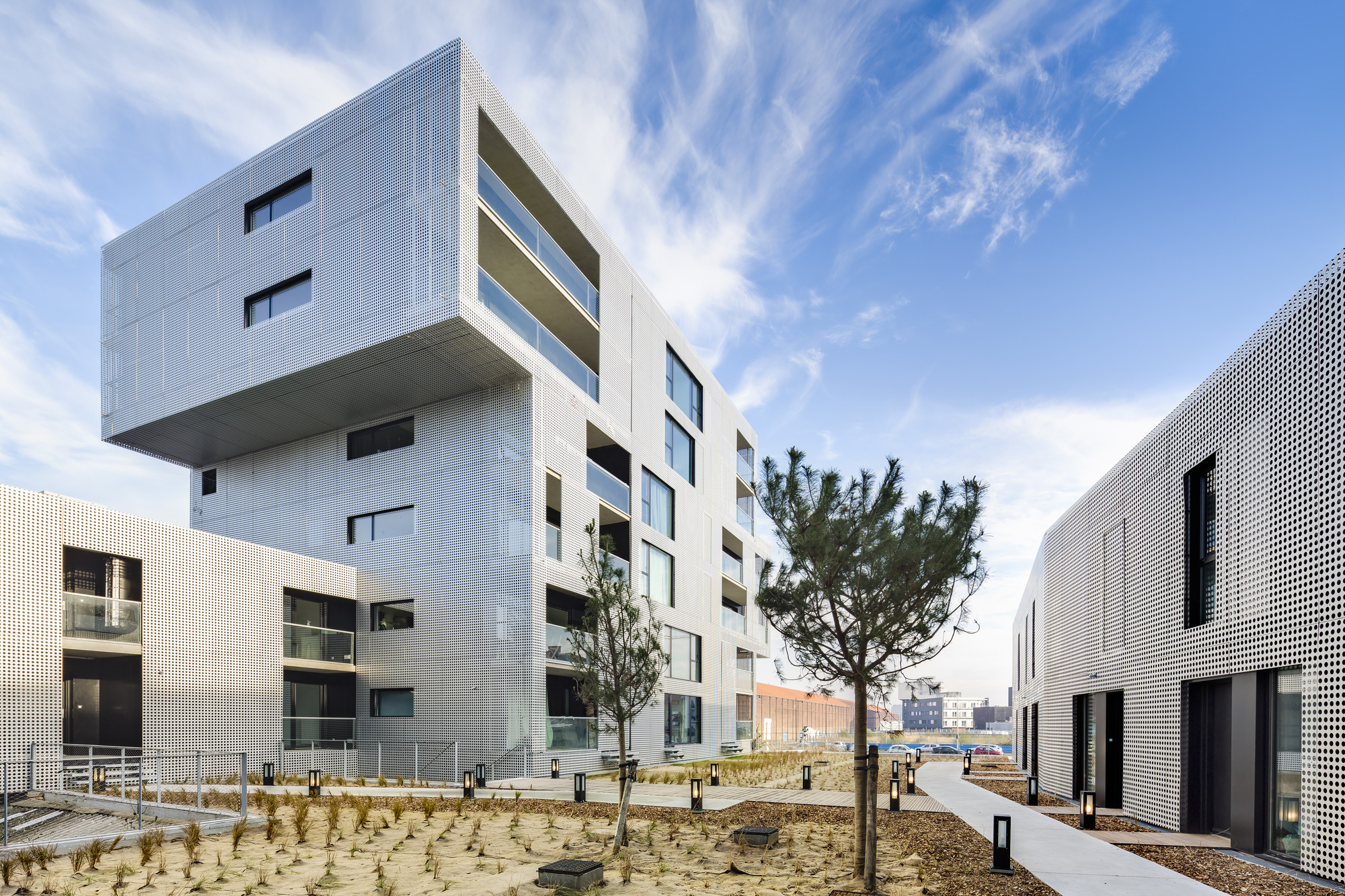 Photo archdaily.com
Sanctum Sanctorum
British town of Oxford isn't just university with over thousand-year-old history but also a well of knowledge and incredible atmosphere. The town itself makes for entire system of elite schools, colleges and higher education institutions that aren't that easy to make sense out of because this system has been elaborated since 11th century. Annually at least 30 thousand people live there therefore several dormitories and campuses operate – some for professors, others for students and there are also ones for servicemen. Territory of the town is some sort of unique synthesis of past and future because traditions are closely intertwined with high-end technologies. Though there are almost none non-achievers in Oxford, it seems like those walls, fortresses and towers of the campus would motivate even them to study for excellent marks.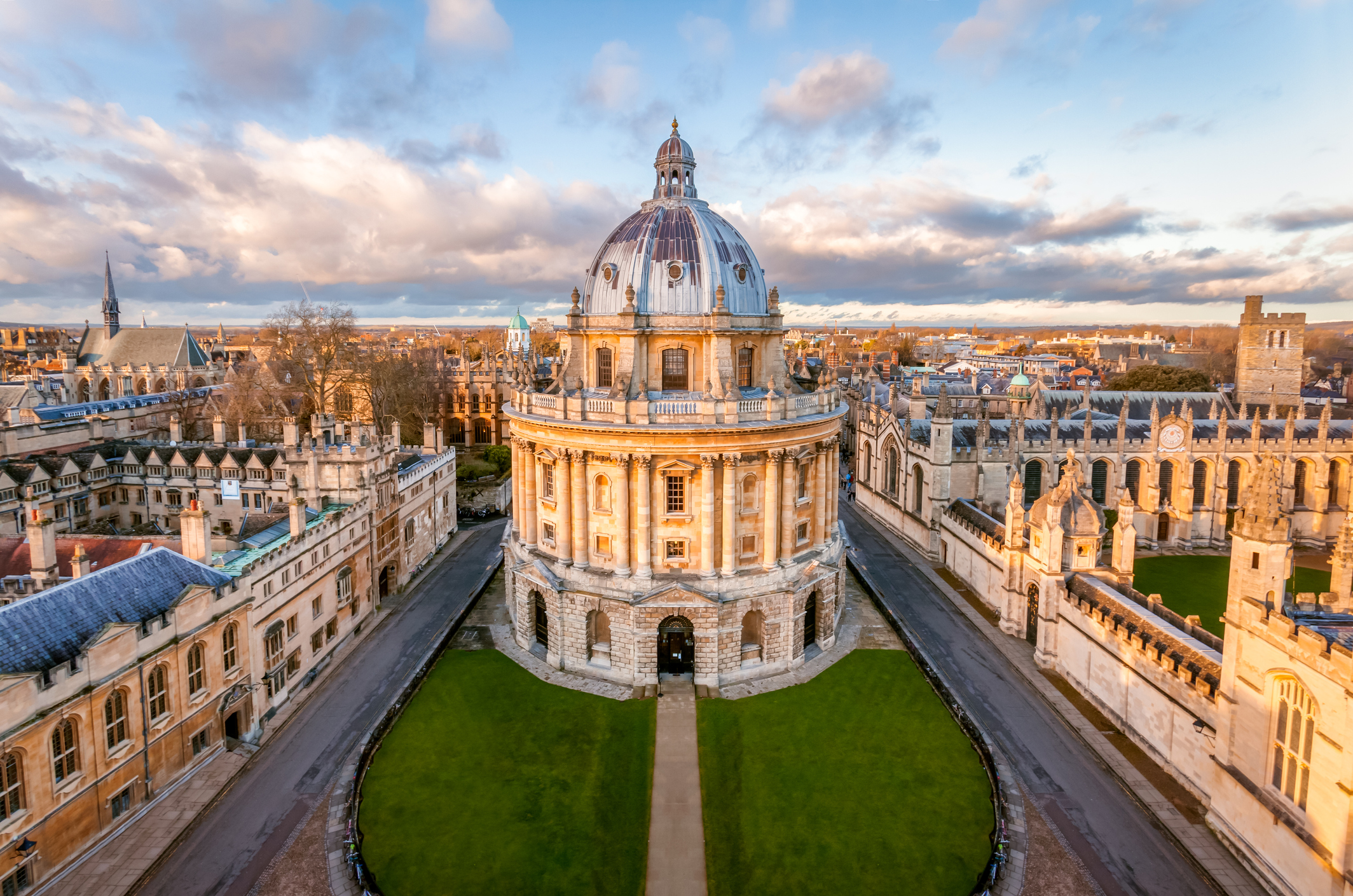 Photo fortune.com
Both Form and Content
Tietgen campus, thank to atmosphere of art, youth and architecture that reign there, made Ørestad, a suburb of Copenhagen, forever famous. Main building of the campus – round, seven-storey construction, designed to accommodate 350-400 students – is considered its major landmark. Not just cozy rooms but also common play and sports halls, modern libraries and spacious kitchens are at the service of dwellers. Shape of the building symbolizes friendship and unity of students from all over the world who live there. Green terraces, mini-lake, bicycle lanes in the vicinity, basketball and football grounds – all in all, it is pure pleasure to live there.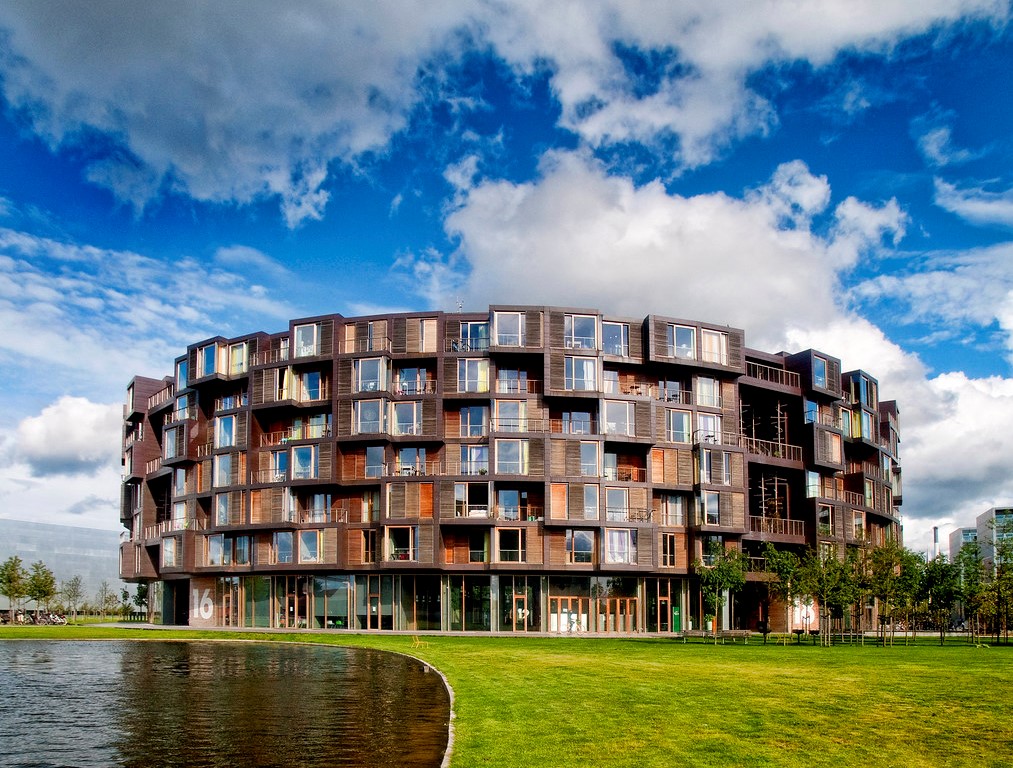 Photo flickr.com
Knowledge-Soaking Sponge
Oftentimes designers and the ones ordering construction of campuses themselves put certain ideas into architecture for future dwellers to think not just about practical application of conveniences. It is true for creators of the main dormitory of Massachusetts Institute of Technology who configured it in an unusual shape – the one of a sponge thus hinting to the students that it is exactly the way to soak new knowledge and experience – avidly and quickly. The building called Simmons Hall is the most prestigious and expensive among other universities. Renting a room there costs about a price of a studio apartment in Boston. Nevertheless, 344 living rooms are never empty and queue to move in is lined for years to come. All because it isn't just pleasant but also useful to study and live there – future elite of the country, promising start-up-ers, researchers and scientists are among neighbors.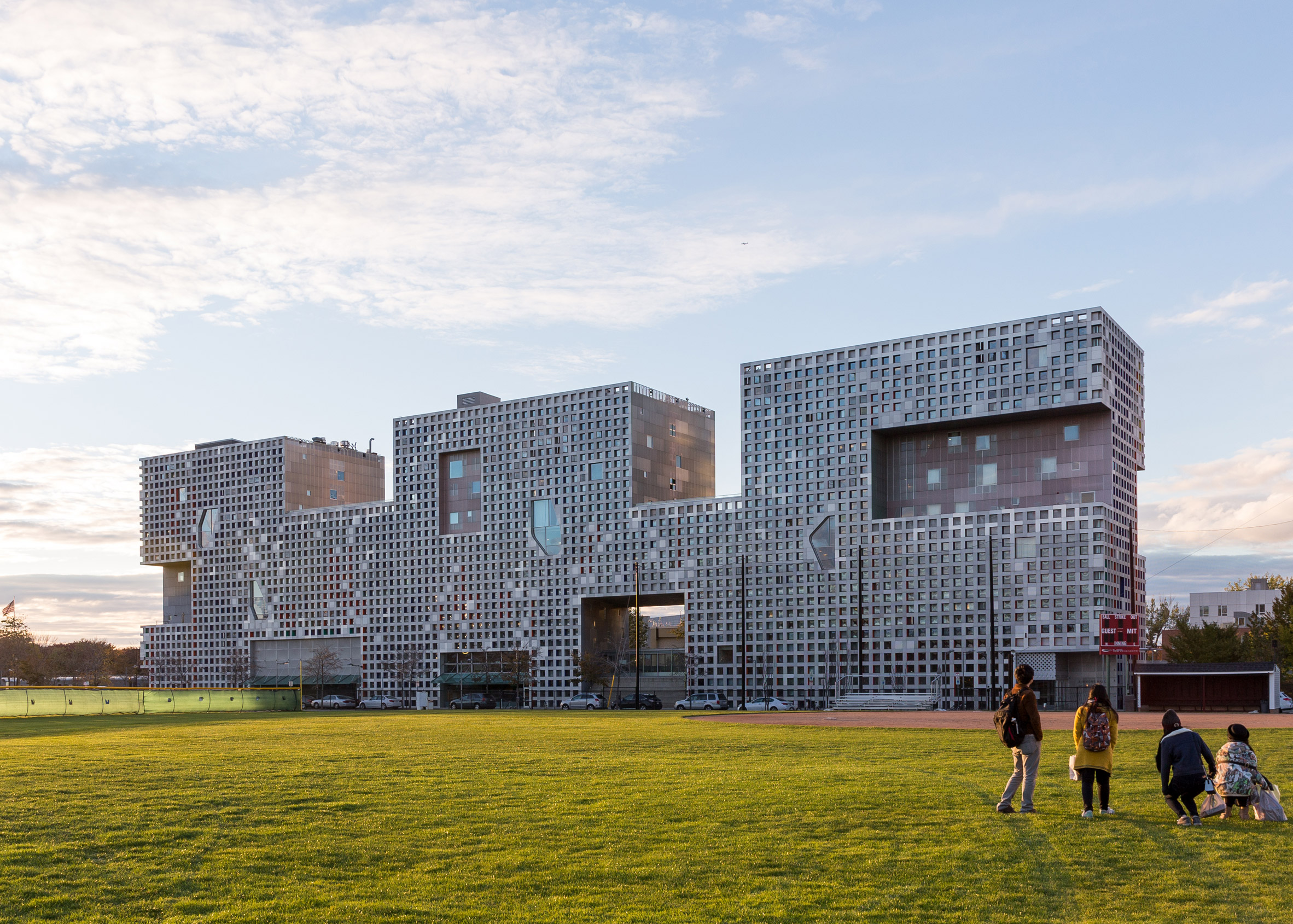 Photo dezeen.com
Prototype of Hogwarts
Alongside adventures of a young wizard and twists in the plot, equal admiration is evoked by the atmosphere surrounding Harry and his friends while watching the saga. Towers, spacious classrooms, cozy bedrooms, centuries-old libraries, sitting rooms with fireplaces, long dining rooms – all of these exist not in fictional Hogwarts alone but also on campus of the main university of Scotland, located in Glasgow. It was it that creators of a series of movies about Harry Potter took as an example while designing set and making scenery, necessary for the film. Students from 140 countries of the world have pleasure of living and hitting the books there. They have own cinema, theatre, pool, sports groups and over a hundred hobby clubs at their disposal. Among its graduates there are 7 Nobel Prize winners, one Prime Minister of Scotland and interest of student before principals are presented by no one else but Edward Snowden.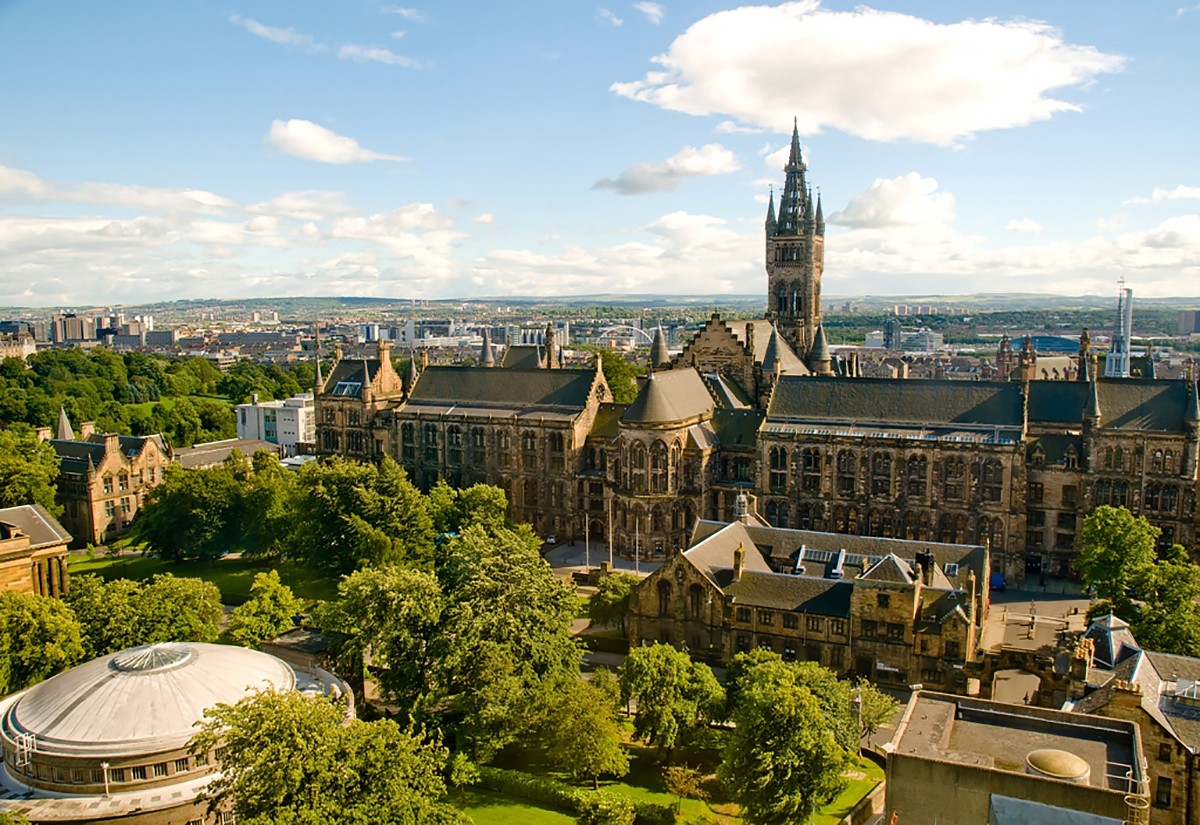 Photo studyabroad.arcadia.edu
Mother Wit in the Lead
Overpopulation is one of the main problems of South African Johannesburg therefore local universities have to rack brains about accommodating all of their students. City authorities several years ago came up with a great solution and gave … a former elevator for students' disposal. Located in the vicinity of the city centre it hadn't enjoyed much trust until the building was readjusted into a safe and comfortable place for life. Residential space was expanded using cargo bins (hello, Havre!) and thank to this they managed to accommodate four hundred students. Today the object called Mill Junction is the main landmark of the university district.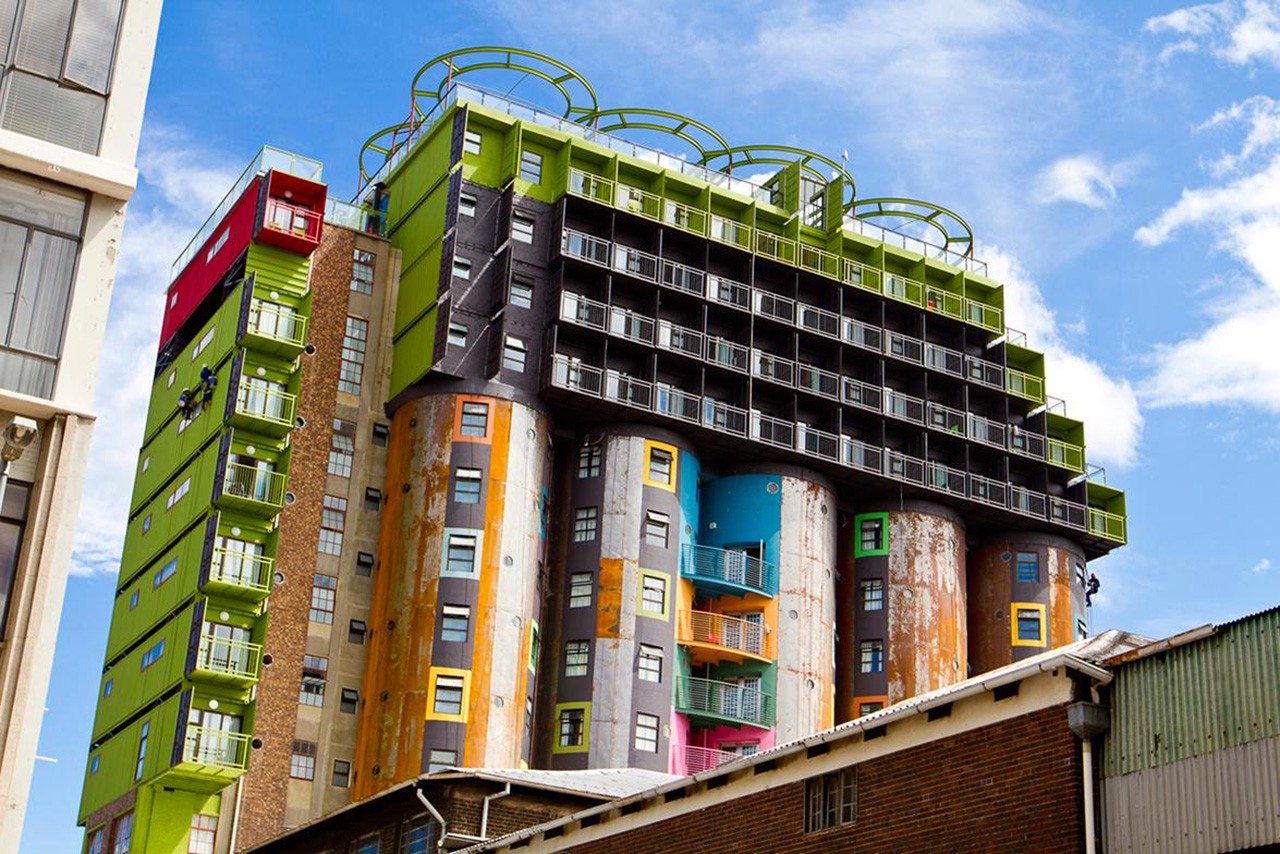 Photo curiouslines.com
Warm Color in Northern Landscapes
Estonians can boast to have the most interesting campus among all former USSR states because entire territory of their Vocational Training Centre located at the border with Latvia cannot but evoke admiration. Against the background of otherwise modest city Valga, the educational centre itself stands out remarkably due to its "bee-like" design and bright color. Alongside purely aesthetical function, shape of bee combs was chosen for a reason – elaborated windows allow shedding light on classrooms and dormitory rooms effectively with natural light which is very important for the northern country. Both students and professors are proud of their campus because it charges with positive and energy for productive activities.
Cover photo matadornetwork.com