Celebration of Mawlid Takes Place at Ar-Rahma Mosque, Kyiv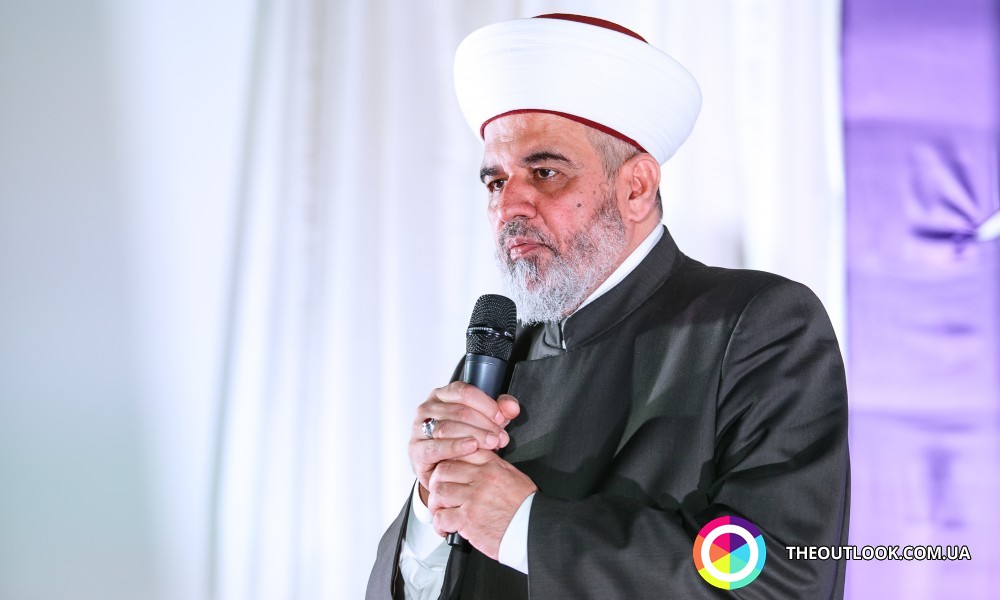 Solemn event dedicated to one of the main Muslim holidays – birth of the Prophet Muhammad – took place in the capital of Ukraine in Ar-Rahma Mosque.
Mawlid is celebrated every year on the twelfth day of Rabi' al-awwal, the third month. Since the very beginning of this month Muslims all over the world hold solemn events to glorify Prophet Muhammad.
Clerical Board of Ukraine's Muslims orchestrated a chain of official events dedicated to Mawlid. Among attendance of the festival one could see most diverse guests from ambassadors of foreign countries in Ukraine to leaders of Muslim expatriate communities, public figures and representatives of mass media. In the program of the solemn event there were religious chant of ayahs from Quran, songs about life of Prophet Muhammad, appearances of creative performance groups as well as unique exhibition of antiquities called Muslim World Heritage.
All the visitors were greeted by mufti of Ukraine Tamin Achmed Mohammed Mutach. Mufti thanked all the guests who joined the event on such an important day for all Muslims!
"Prophet Muhammad told us that every prophet was a prophet of peace. And it is our duty to love everyone and we shouldn't distinct one from another by the matter of religious doctrine. We say Sharia, in Russian they say the Law of God – it is language of communication and terminology in different languages but everything indicates that there is one God. Prophets and messengers sent from above in various times of human history carried one mission – salvation of humanity. We, Ukraine's Muslims, have always worked and will keep working on consolidation of multinational society of Ukraine. Ukraine is new. Now each of us feels that we can exercise our religious rights and no one will obstruct. True, we are different, we are of different nationalities and we have different languages of communication but we are for unity of Ukraine. Here in Ukraine we can set example of peaceful co-existence and strong knit of different confessions for the whole planet" mufti said in his salutary speech.
To see photos, please, visit our gallery: