In Kyiv Ar-Rahma Mosque Eid al-Fitr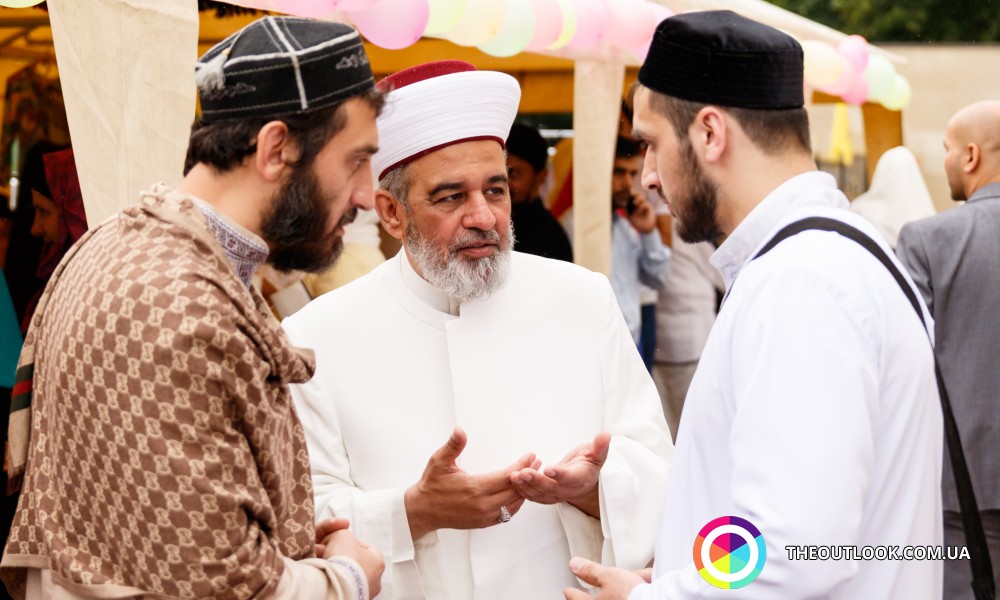 Today in Ukraine the Muslims celebrated holiday of the first meal after feast Eid al-Fitr (Oraza baýramy). The festive prayer happened in Kyiv cathedral mosque Ar-Rahma. This year there was a record number of those who decided to make holy namaz, particularly, more than three thousand Muslims.
During the ceremonial sermon the Mufti of Ukraine Sheikh Ahmet Tamim congratulated all the Muslims with the end of holy month Ramadan. He wished peace and prosperity to the multi-cultural nation of Ukraine. The guests of event accepted wishes from officials, diplomatic service, and the heads of foreign expat communities in Ukraine who attended the holiday.
To create holiday mood, in honor of Eid al-Fitr the Spiritual Directorate of Muslims of Ukraine also organized thematic fair within the territory of mosque where guests were able to purchase gifts for their relatives and close friends and watch festive concert.
These days Muslims are accustomed to visit relatives and friends, serve round with traditional dishes and present gifts, especially to children to make them feel all the joy from this enlightened day. That is why for the most little children there was a childish location organized to leave the warmest and positive recollections in their heart. As well, the kids could participate in questionnaire where they were able to get various prizes responding to the issues and be awarded with small pleasant souvenirs and bicycles.
After namaz the official reception happened when all the visitors could try tasty pilav and sweets.