The Muslims of Kyiv celebrated Maulid – the holiday of birthday of Prophet Muhammad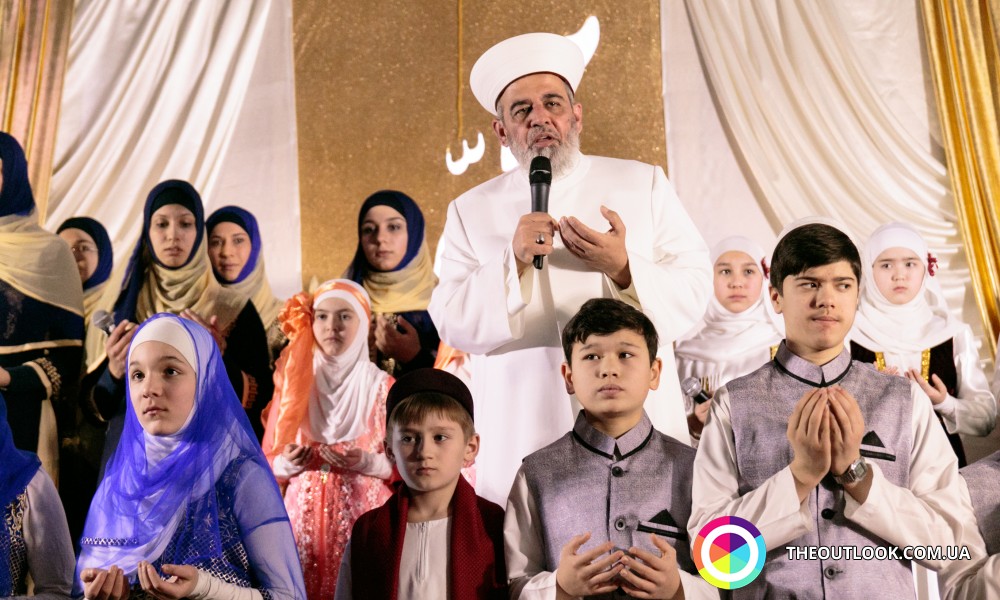 On the 20-th of December in the walls of Kyiv church mosque 'Ar-Rahma' there was a festive event dedicated to the birth of Prophet Muhammad, one of the most important events in the history of Islamic world.
Maulid is annually arranged on the 12-th date of the third month Rabi al-avval. From the verily beginning of this month Muslims all over the world make official events where they praise Prophet Muhammad.
The Spiritual Directorate of Muslims of Ukraine organized a range of official events by Maulid. Apart from Muslim community of the capital, among the guests there were representatives of diplomatic service, state and city power, social organizations as well as the activists of culture and science. In the program of official event there were religious chants of ayat of Quran, songs about life of Prophet Muhammad, performances of creative collectives. The mufti of Ukraine sheikh Ahmed Tamim will represent to the Muslims the relic of Prophet Muhammad, its hair.
All the visitors were greeted by Mufti of Ukraine, Sheikh Ahmet Tamim. Mufti gave words of gratitude to all the guests who joined event in this important for all the Muslims day!
As well, the official congratulations from the representatives of state authorities of Ukraine have been read.