Official Iftar Takes Place in Kyiv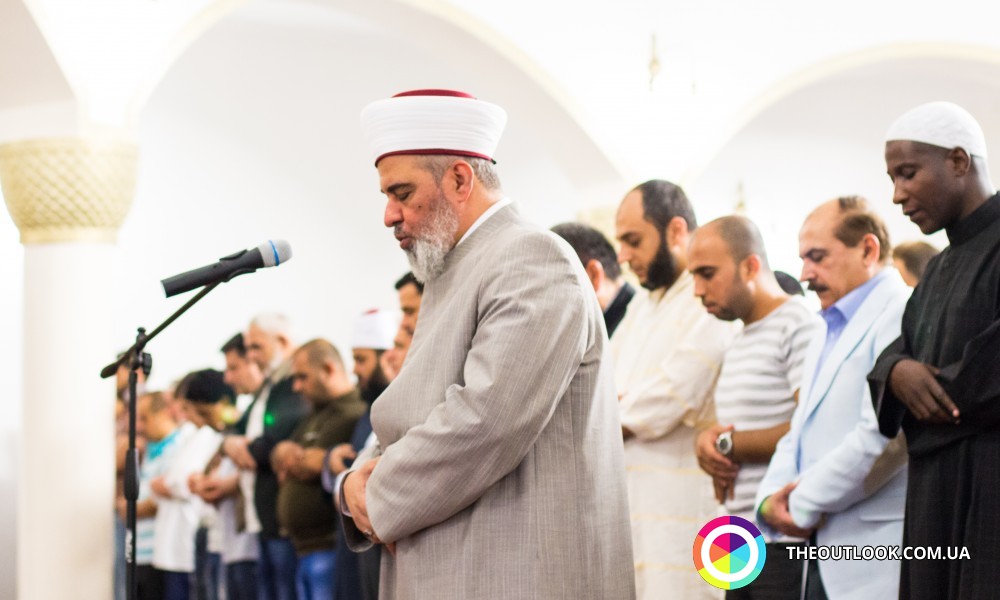 Official Iftar dedicated to the beginning of Ramadan, sacred month for Muslims all over the world, took place at Kiev Congregational Mosque Ar-Rahma.
Every evening over the month of Ramadan in Kyiv and other Ukrainian cities Muslims hold traditional Iftars (first meal after fast). At Kyiv Congregational Mosque Ar-Rahma every willing one can join Iftar after sunset and try national dishes of Islamic states in warm and casual atmosphere. Every day diasporas of national minorities provide delights for those who keep fast and present cuisine of Arabic states, countries of Asia and Caucasus, South-Eastern Asian states, etc.
Traditionally, Clerical Board of Ukraine's Muslims orchestrates Official Iftar in Kyiv aiming at strengthening ties between representatives of various nationalities in Ukrainian as well as at getting the diplomatic corps and international organizations acquainted with life of Muslims in Ukraine.
This good tradition has been held up for many years now and is designed to show the beauty of Islamic culture, hospitality and friendliness of Muslims.
Annually Official Iftar is attended by representatives of state bodies of Ukraine, representatives of diplomatic missions and mass media. This year the event was visited by Ambassadors Extraordinary and Plenipotentiary of Afghanistan, Georgia, Malaysia, Palestine, Pakistan, Indonesia, Moldova and Sudan.
To see how the Official Iftar went this year, please, visit our new gallery: