Voodoo people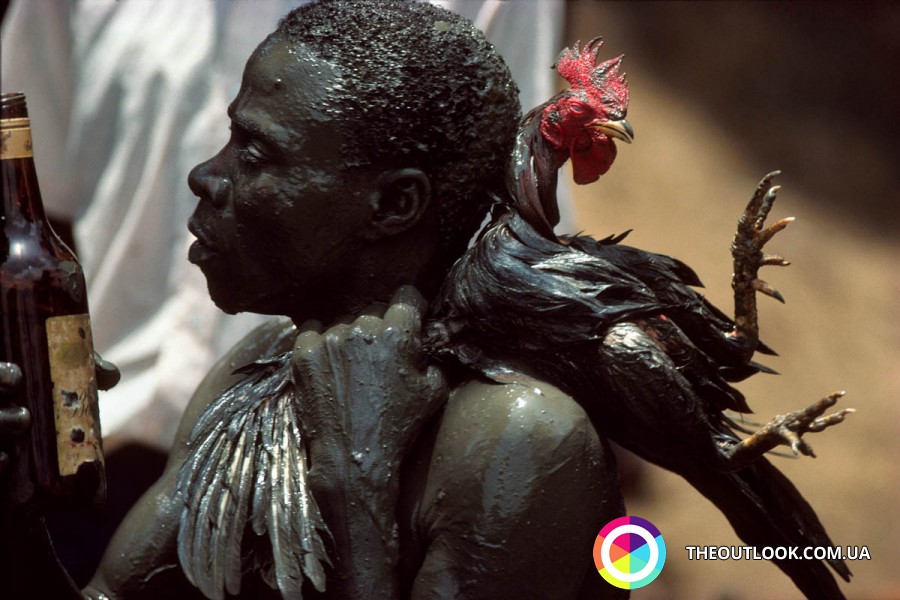 Today beware of black magic more than ever. Why? Well, it's January, 10, Voodoo Day!
President of African country of Benin Nicefore Soglo proclaimed this day a state holiday in 1993 for 80% of the state's population are adherent to religion that has toying with dark powers in the core of it. But it is not only in Africa where such sacrifices are made.
Dark-skinned slaves having been brought from Benin spread voodooism around the globe. There are its adherents in the USA, in Brazil and in Europe. Fame of the doll, poked with needles, broadened areal of the belief and gained a lot of followers for rituals of the kind.
In fact, according to Beninese sorcerers, mould figures are only child's play renowned due to American horror movies. Far more horrifying things take place in tribes during Voodoo Day celebrations. Murdered monkeys with their tongues out alone are worth a lot! They symbolize the most dreadful damnations.
If it is in a power of a man to kill the animal with his bare hands, in Voodoo Day such man is considered nearly a divinity himself. Whole tribes gambol around him while women aspire to spend mere 5 minutes with him in the coming night. Spouses eagerly indulge their ladyloves in this kind of pleasures believing it to be rather a merging with divine powers then unfaithfulness. All in all, festivities end with colossal dancing that result in pure orgies. Imagine the whole tribe in almost a trance. Aborigines believe thus they scare daemons.
Sure, first thing that comes to mind is that it is a display of genuine savagery and that civilized people do not celebrate holidays like this. But you never know. There still is this hypothesis that voodoo religion is an inaccurate interpretation of … Christianity. At least, this is what majority of theologians believe.
How come? Many European colonizers of Africa never imposed their own religion but demanded abidance to some of its elements from local citizens. And some 5-6 centuries ago Christianity wasn't that humane. Thus Africans, watching foreigners, adopted some of their believes mixing it with own traditions. Here you go the story of how voodooism emerged (one of versions). Aborigines themselves don't find it bloody. They prefer killing animals as a sacrifice symbol only on feast days and the rest of the time – not to sin and not to interfere with lives of fellowmen.
Photo from open sources