Interesting facts about Amazon river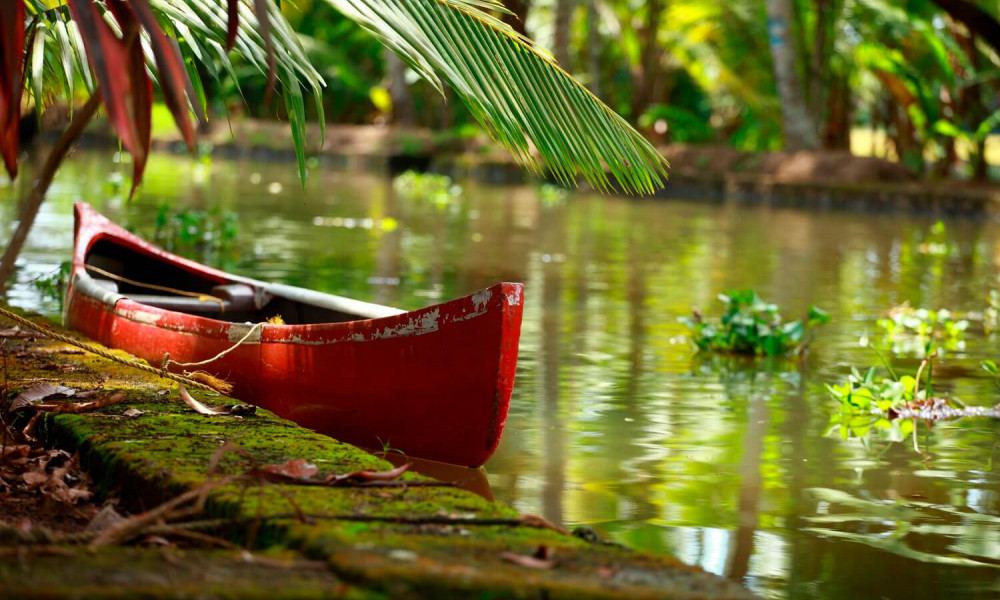 Amazon River – the river that not only South America but our entire planet cannot be imagined without – seems to have been explored length and breadth. But somehow every year scientists find out something about it they've never thought of before. We tried to gather most interesting and least-known facts about it in our feature.
It owes its name to cultural knowledge of a Spanish conquistador Francisco de Orellana. While discovering South American lands in search for legendary El Dorado, conqueror and his troops sustained vicious attack of local aborigines and most bellicose among them were women. Upon having scarcely fought back, impressed Spaniard who wanted to give the river his own name first, recalled myths of Ancient Greece where a way of life of the Amazons was described – courageous representatives of the gentle sex. It was in their honor that Orellana called the basin.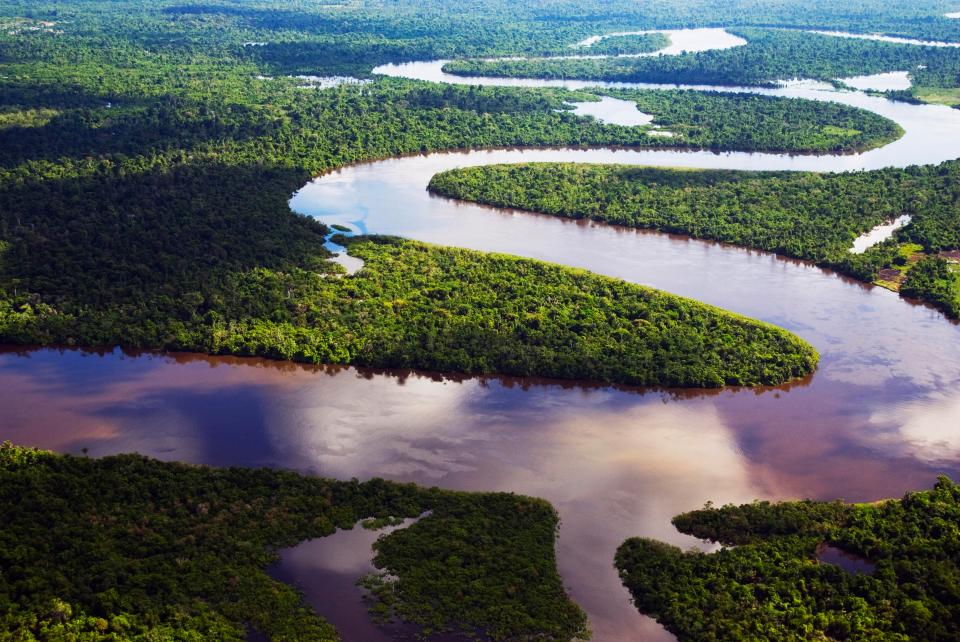 Photo thesun.co.uk
In twentieth century Amazon River was involved in a dramatic competition with Nile River for the title of the world's longest river. Calculations after calculation showed it and African giant take lead in turns. Only by the end of the century South American researchers arrived at a consensus with their Egyptian colleagues and admitted: Nile River is indeed longer but Amazon River channels far larger amounts of fresh water. The argument was over at that but the question remains if it is going to stay like this forever even more so with a tributary discovered somewhere in the Andes, the one that Amazon River seems to be starting from. It adds some kilometers to its length that already exceeds 7000…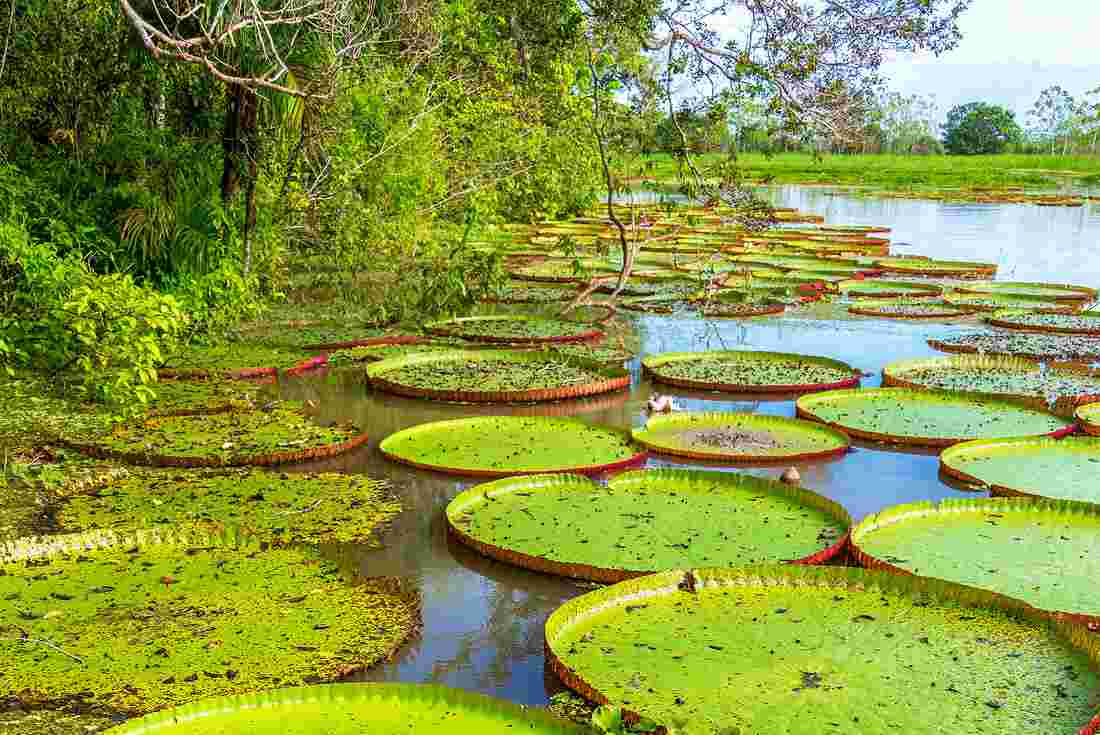 Photo intrepidtravel.com
If forests in general are "lungs of the planet" than tropics that spread along Amazon River constitute a superstation in terms of oxygen production. Just to think of it, over 20% of all air of the world is generated there. And all in all entire eco system is priceless for the planet therefore thoughtless deforestation is a global problem that needs to be solved in 21st century.
Speaking about records, we cannot but mention the fact that inside Amazon River's basin, in the territory of Brazil, world's largest river island, Marajó, is situated. Its territory can be compared to the territory of Switzerland.
Photo tourthetropics.com
It seems like this gigantomaina penetrates everything that has to do with Amazon River. Among unique plants and animals that inhabit the area, Victoria amazonica (once called Victoria regia) water lily is especially distinctive. Just to think of it, its leaves reach 3 meters in diameter and can hold weight up to 50 kilograms.
Among animals inhabiting the river itself or neighboring territory, there are piranhas, cheetahs and anacondas however multi-colored frogs are considered most dangerous. There are several species of those, one scarier than another: venom of just one individual is enough to kill several dozens people at a time. Therefore locals wouldn't even think of coming close to river banks without wearing extra thick boots.
Indian tribes that live in the vicinity of Amazon River are still poorly studied. All because their way of life is very reclusive and places they inhabit are hard to reach even having modern means of transport. However these people are very interesting, take at least the Marubo tribe. They have an ancient tradition of playing drums night and day in the same rhythm shifting each other. Thank to it entire tribe have their pulse synchronized and all dwellers feel like they are one. Medical specialists confirmed that heartbeat rates are almost identical even if the ones of children and elderly people are compared.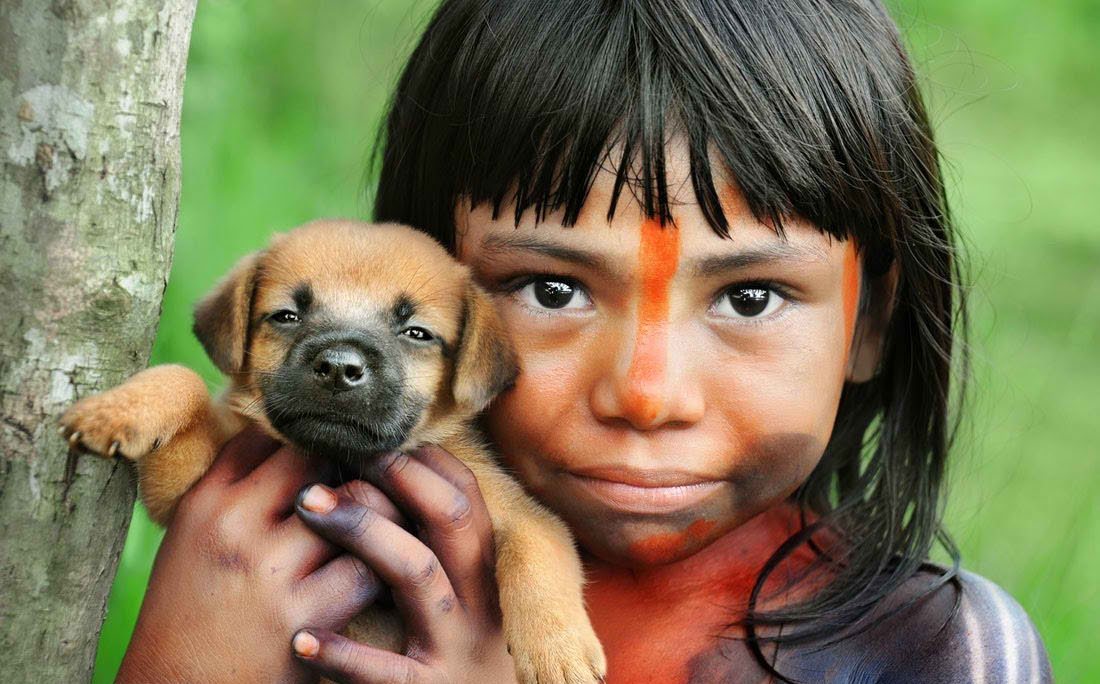 Photo fmtdata.ru
Amazingly, there still isn't a single bridge build across Amazon River because not only is it long but also very wide – on some sections in periods of flood it turns into a real sea with about 80 kilometers of water between the banks! Only in 2010 a passage across one of its main tributaries Rio Negro was built. And altogether Amazon River has about 15 thousand tributaries…
In 2011 it was recognized as one of the Seven Wonders of Nature.
Cover photo rainforestcruises.com