Know Ukrainians: Sergei Polinin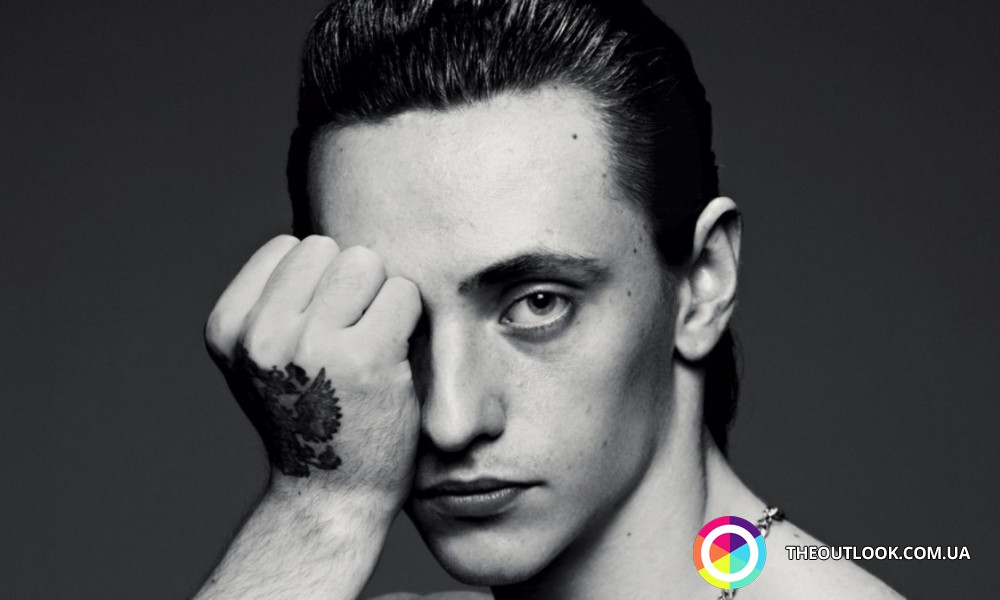 On the 26-th of October it will be going a desirable premier of documental and biographic movie 'Dancer' on the price of success paid by the artist of ballet Serhii Polunin. Being originated from Kherson, he accidentally appeared in the Royal Theater in London where he became an overnight success but then went off the grid to get even more love of the spectators. Today OUTLOOK continues the cycle of materials about successful Ukrainians.
In April 2014, the Western news agencies published the news about disappearance of the world-famous dancer. There were no signs of coming trouble: Sergei Polunin diligently attended rehearsals of Midnight Express ballet's performance where he had a role of a young American incarcerated in a prison for importation of drugs into the country. Two kilograms of cannabis found at the airport cost a freedom to the student, and good name to Sergei. A week before the opening night Polunin stopped answering phone calls, and did not come to the training sessions at London Coliseum. Choreographer Peter Schaufuss tried to save the performance from failure, and the audience - from frustration due to absence of a beloved soloist. He said that the prototype of the main character, "the real Billy Hayes is now in the hall and the stage Hayes disappeared to destination unknown."
In the 20th days of April the subject of such anxiety was discovered. Polunin attended Svetlana Zakharova evening at the Bolshoi Theatre and then - Don Quixote ballet at the Stanislavsky Music Theatre.
Look at us, or Continuous music of Lubomyr Melnyk
What made Polunin refuse to participate in ballet? Supposedly, ambiguous scenes in the performance, inappropriate and vulgar jokes. Reporters who visited the first night noted that the prison where the young man was locked, looked like cabaret, and rape scenes accompanied with audience laughter reminded irrepressible farce. No less strange for London, where the classical musical tradition is much admired, was disco music for dance of the convicted and his jailer, and the sadness of the protagonist was shaded by ringtone-like tunes of Mozart music. By the way, Igor Zelensky, a world choreography star and artistic director of the Musical Theater in Moscow, resigned from the ballet along with Polunin.
This is not the first escape of Sergei Polunin from the stage. But let's talk about everything in chronological order.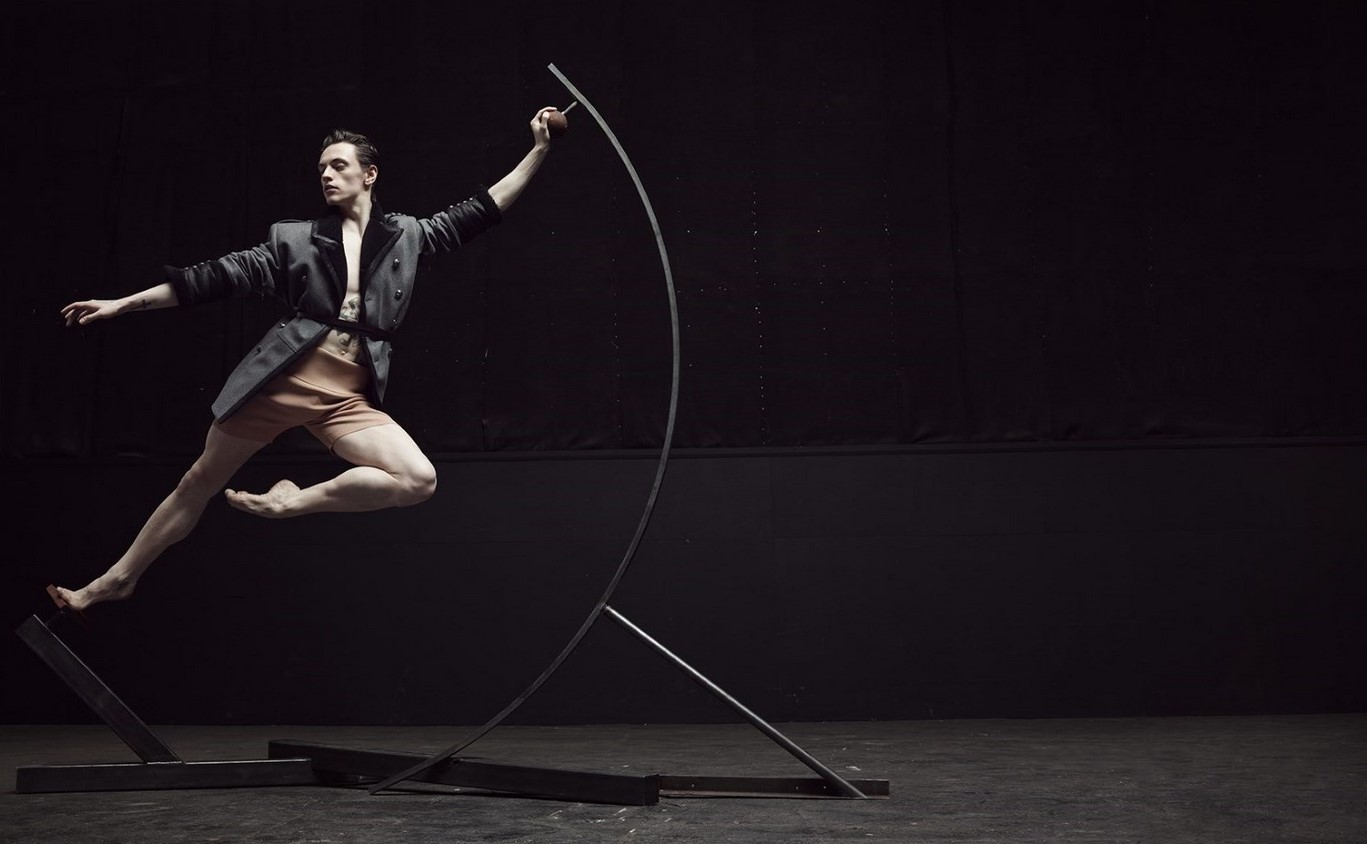 Photо: itsavogueworld.files.wordpress.com
...Sergei was neither the first nor the last child whose parents enrolled him to the ballet school at an early age. Regular rehearsals, no weekends, moving from town to town; 80% of hard work and 20% of luck led Polunin along the highway Kherson - Kiev - London.
It all started with pre-school gymnastics school in Kherson. Sergei's daily routine started before dawn, the first half of the day he spent at the school, then had workouts till 6.00 p.m. In the evening there was long way home to the distant end of the city, and at home the boy had to do his school homework, and only then could go to bed. Malnutrition, poverty and exhausted parents taking every opportunity to earn an extra penny. At the age of eight boy suffered pneumonia without going to hospital, when his health condition worsened, he had to spend a month at the hospital and came out after hearing a disappointing diagnosis that one of his lungs stopped working. His mother did not give up and found a healer who promised to "remove the evil eye". Surprisingly, later on an X-ray session showed that the boy was healthy.
Another twist in Sergei's life can be described as "it was a blessing in disguise". After the illness, it was difficult for a boy to do gymnastics and he had to quit gymnastics school. But nothing of that sort could stop him! This child had always worked through overcoming obstacles and decided to enter the Kyiv State Choreographic Institute. At the entrance exam Sergei was dancing to a Pavarotti aria and was admitted to the school.
When the promising dancer was 13, professionals from the Rudolf Nureyev Foundation noticed him. Sergei's mother sent photos to the Foundation, and they were invited to an interview. Later director of the Foundation Gailene Stock said: "Before he'd even done a plié I thought, "That's it." The Nureyev Foundation paid for training at the British Royal Ballet School in London. The events were like a fairy tale about Harry Potter - by Polunin's own statement. At age 19, the young man blazed across the stage of Covent Garden.
One may wonder what else does a young ballet star need? But a few years later Sergei said he was tired of dancing and left the company of the Theatre Royal in London. However, he fibbed a little: Polunin moved to Moscow and proceeded with his career. It resembles Rudolf Nureyev who once said: "I dance for my own pleasure. Trying to please everyone is not original. "
Why did the ballet's prodigiously gifted actor refused Western laurels?
Well I'll, he did his share of corps de ballet roles - footman, cavalier, fairy escort. His fairy-tale was not so enchanting: he had to deal with discrimination against foreigners, who he is in the western theatre. Then followed the principal roles at the British Royal Ballet, but the feeling that "something is wrong" pursued Sergei constantly. Dream Theatre opened its shadow side: regimented and gruelling world of ballet was like slavery, where it was difficult to find even six hours a day for himself. Rapid change of repertoire was physically and psychologically exhausting for young performer who had to learn a new role before finishing the previous one. Eventually, Sergei admitted: "Yes, I'm tired of rehearsing and want to live like a normal person." The desire to challenge the routine developed into an unusual hobby. Polunin got addicted to… tattoos. Polunin's torso is scored with a picture of the Joker grim, mysterious snakes tangled from name of James Dean, the wolf muzzle and beak of a double-headed eagle; his thighs are riddled with wide, red stripes of scarification that he calls "tiger scratches". Infernal picture is completed with inscription "I am not Human - I am not God - I am who I am".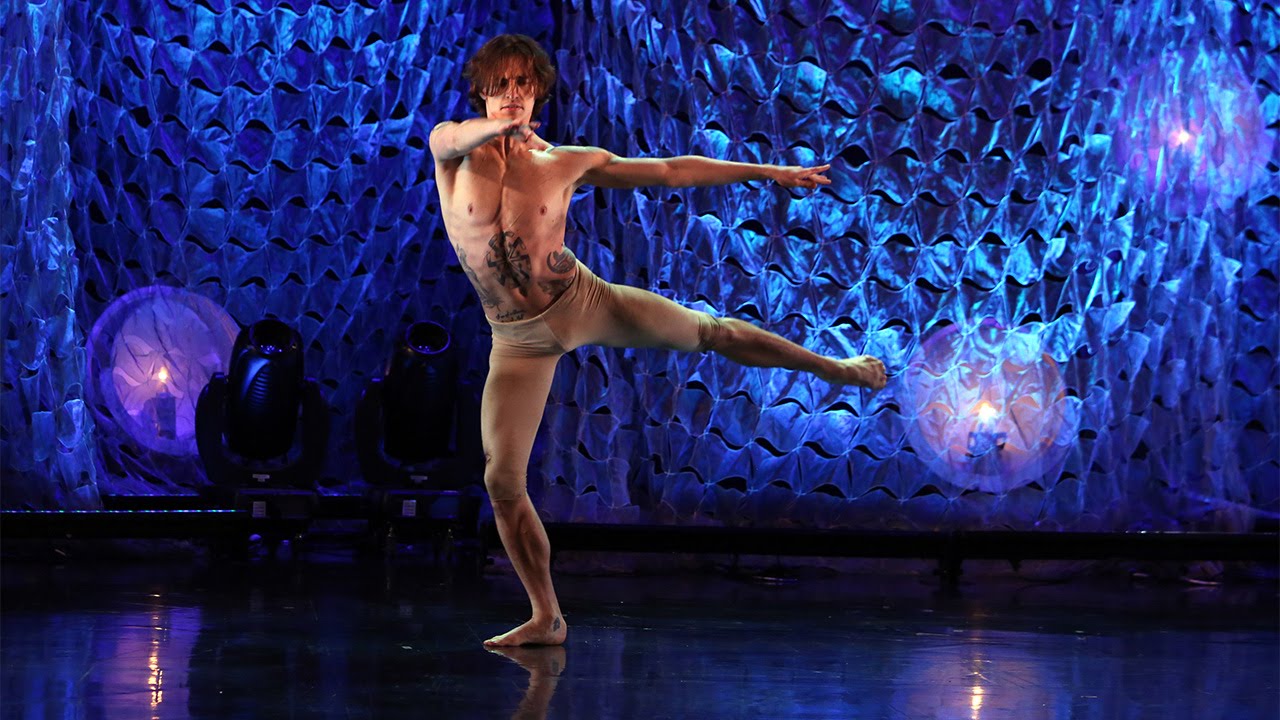 Photо: i.ytimg.com
Finally, Polunin walked out of Covent Garden. Cherished freedom did not bring happiness, in addition work visa was about to expire. Artistic directors, with whom he established good relationship, promised roles and new performances, but did nothing. Frustrated, Sergei left England and moved to St. Petersburg. He worked for a month for the Mariinsky Theatre, and then was "lured" to Moscow by Igor Zelensky.
BRAND HISTORY. SUKHISHVILI GEORGIAN NATIONAL BALLET: CONQUERED SUMMITS OF SMALL GEORGIAN DREAM
The company of Stanislavsky and Nemirovich-Danchenko Moscow Academic Music Theatre, negotiations about performances at the Mariinsky or Bolshoi theatres - that's what Sergei Polunin found a worthy replacement for Covent Garden.
Now the 25-year-old Polunin is engaged not only in ballet: competition on the "Culture" TV channel, filming in commercial video for Dior Homme, photo session by Bryan Adams in support of International Charitable Foundation for the hearing impaired, acting classes in Hollywood, and even Mickey Rourke invited him to play in his movie. And, seemingly, now the young Ukrainian actor is satisfied with his life.
Main photо: happy-man.ru