Ignition takes it all!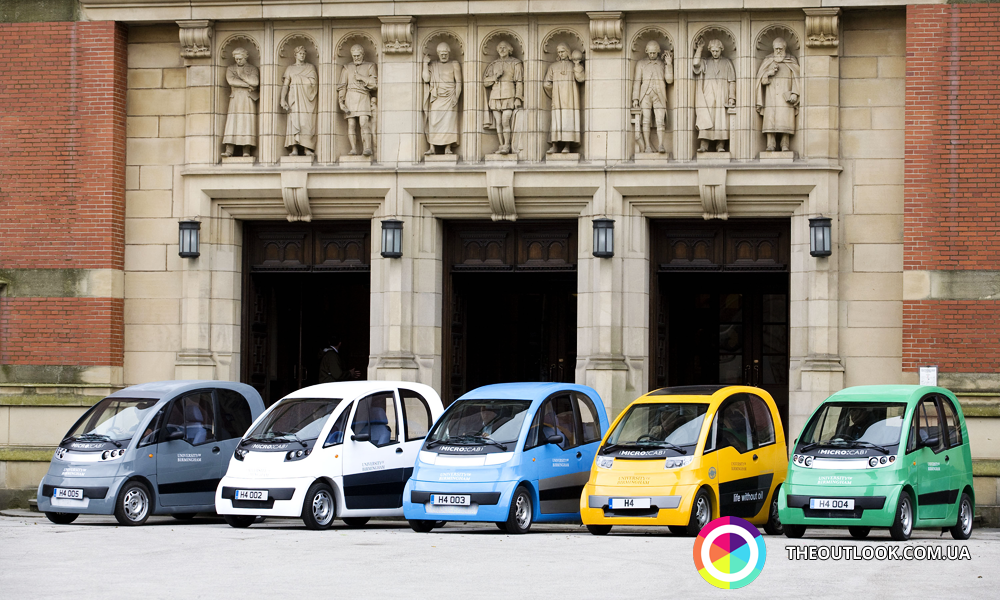 13 years ago, on May, 25, 2001 it smelled like fresh fruits – not petrol – on several gas stations in San Francisco. And berries transported by local farmers weren't the reason for it. The thing is that biodiesel fuel, that in fact contained gifts of nature, hit the market. Aside from a mix of bananas, oranges and kiwi, what else can one fill a tank with – read further at OUTLOOK.

Drop by drop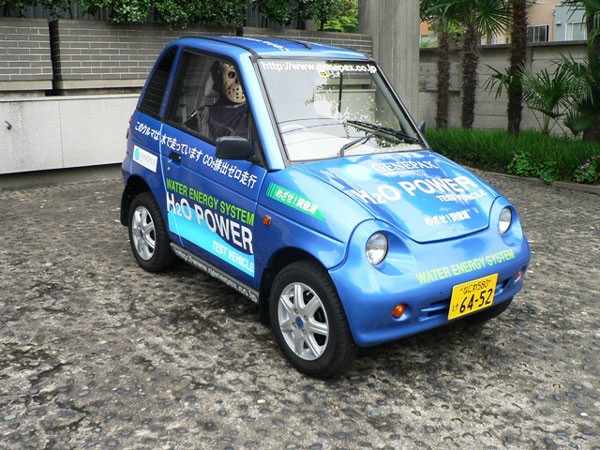 Japanese car Genepax produced in 2008, accelerates to reach 80 km/h due to merely one liter of water. All skeptics and critics who were only recently calling such an option a Utopia, probably, won't be so peremptory now. An engine uses hydrogen electrodes while developers declare that only water and air are needed for its operation. Unfortunately, Genepax never entered broad market and in 2009 the company's site shut down.
The fate of this particular company is unclear yet the fact itself, that such a technology is real, leaves no room for doubt and we're sure to hear about "water cars" again.

Gas tank instead of a WC
In Scotland there are researches in full swing on acquisition of a new biofuel…out of urine. Local experts use experience of American scientists who already managed to "fish out" hydrogen from human metabolic byproduct and there is 2-3 times more of the chemical there than in water. And cars that operate on yellowish liquid may not be careering about routes and highways yet, they can appear in the foreseeable future. And with all seeming humor of the project, it is a very promising one – interatomic bonds in urine are weaker than in other liquids which makes the process of hydrogen extraction much easier, and without it an auto won't drive.

Air, air and once again air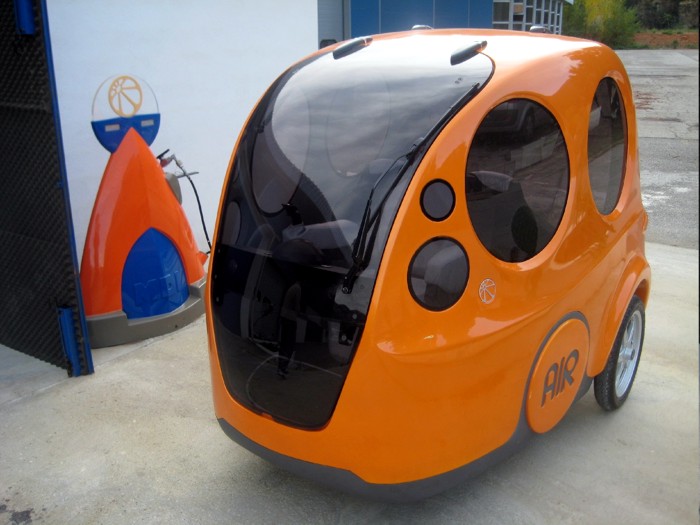 This French car that looks like a toy makes no pretence to participation in races of any kind which is quite logic – its top speed is merely 35 km/h. Yet it has its advantages: it only needs compressed air to move. If you aren't a too ardent environmentalist and adding a few drops of petrol won't make you be haunted by remorse, you can try and scorch in this baby by speeding it up to 90 km/h.
This miracle of science and technology isn't yet available at car dealerships in our country but in Europe and USA such cars are sold against 20 thousand Dollars.

It's not just coffee that comes granulated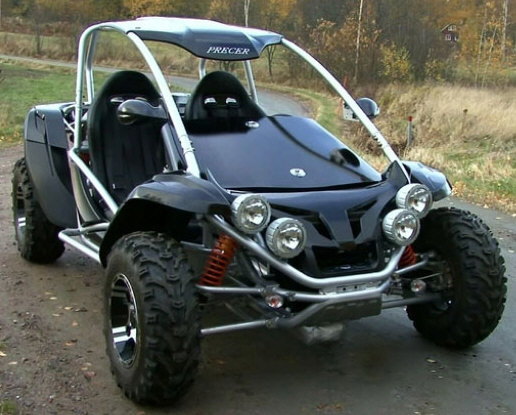 This Swedish off-roader Bioracer by Precer company operates on special pellet granulas made of sawdust, cuttings and other biological waste (mostly, wood refuse). Alongside it, the car feeds itself on line supply which allows it being considered "twice" environment-friendly. It can move at least three hours without being recharged. And should there be no socket nearby – go ahead, fill it with pellets. Subject to a jeep's settings, approximate calculation is as follows: 1.5-2 kg of granulas per 10-15 miles.
This numbers may not draw much of admiration, but they're going to become more impressive in future – skilful Swedes run on all four cylinders for this purpose.

"Oily beetle"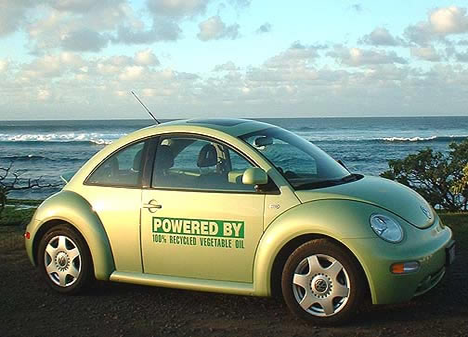 German company Volkswagen has long ago accustomed its clients and admirers to the fact that cutting-edge technologies are a synonym to its work. This is probably why one shouldn't be surprised with an inscription on a door of a legendary "Beetle". This model's tank is really filled with vegetable oil.
So, instead of a gas station, owners of the car can step by a chiburekki bar and, in addition to food, stock up some fuel by "collecting" it from huge frying pans. Such items are already in operation, by the way.
Sure enough, five versions of fuel we've outlined above are a drop in the ocean compared to the amount of cars filled with "old school" petrol. However, people used to be skeptical about many everyday items we cannot imagine our daily life without nowadays. Therefore one shouldn't reject "fruity" or "oily" engines – who knows, in some 10-20 years (which is also a drop in the ocean in historic terms) completely different smells may be lingering at filling stations, definitely unlike petrol smell.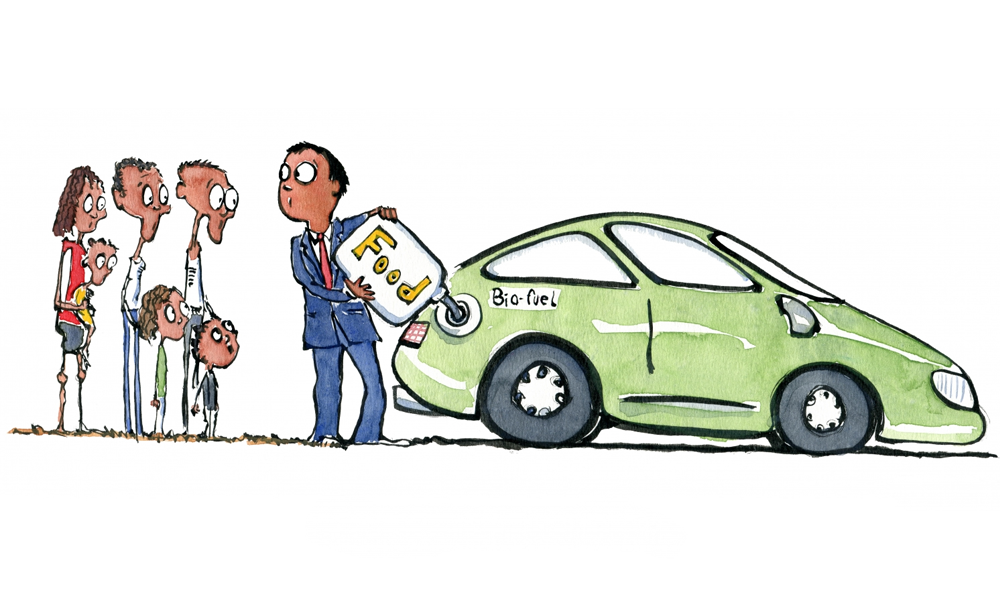 Illustrations by Frits Ahlefeldt