Psychodelic old animation vs video-clip-like new one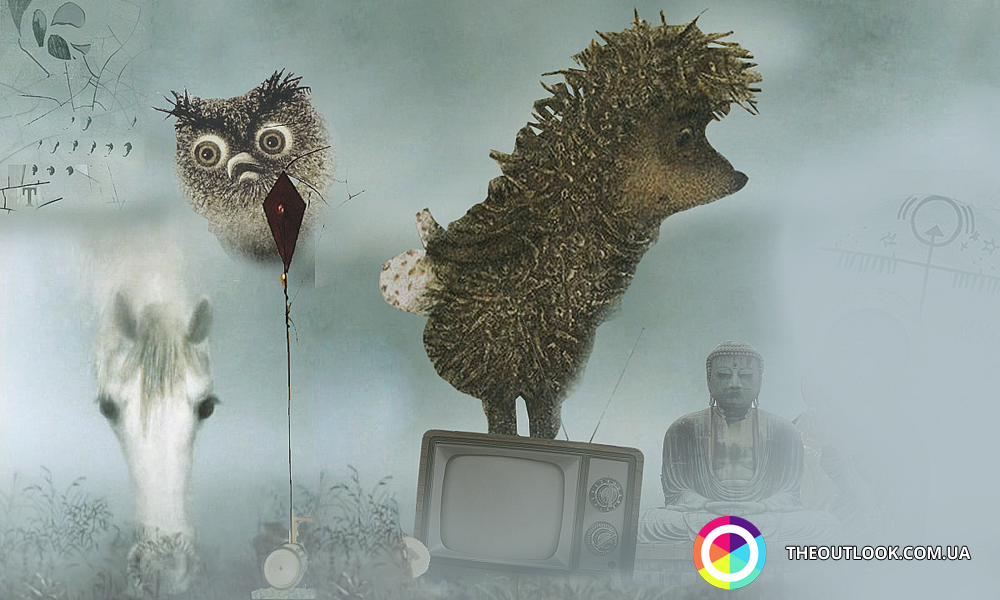 During a festival in Tokyo on May, 25, 2003 the work of Yuriy Norshtein "Hedgehog in the Fog" was proclaimed #1 animated film of all the time. And while for 140 movie critics who chose the film it is very well clear, it is more often than not a task beyond the capacity of a kid. Watching and comprehending aren't identical notions. We come to understand many movies with a delay of a couple of years. Likewise, it is worth getting back to animated masterpieces when already prepared.
Quite a complicated for a kid's comprehension film by Norshtein was created practically manually – a hedgehog that was emerging and disappearing now and again, was created according to shadow play principle. Glass layers were positioned in front of camera lenses with animated characters moving along mirror surface. Fog effect was achieved using a simple tracing paper. Later the described tradition was more than once revised to transform into new achievements of world animation industry. Thus, Japanese artist Hayao Miyazaki admitted believing a Russian animator Norshtein to be his teacher and principles of Soviet animation school providing the basis for anime. In 2009 Americans produced a parody of "Hedgehog in the Fog" cartoon, having reiterated scenes with a lost-in-fog creature in "Family Guy" series. However, no matter who and how hard is trying to adopt tried-and-tested animation techniques – far from everyone manages to reach a necessary psychological depth.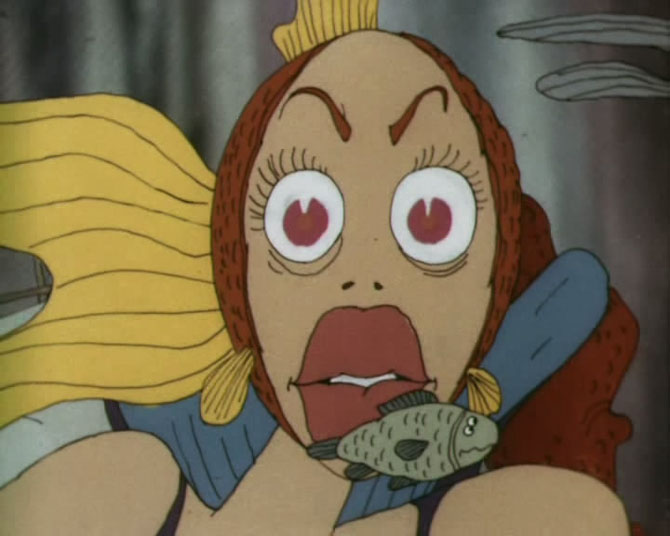 But there are exceptions. "Armenfilm" (now "Armenia Studios") is an undisputable leader among creators of psychedelic animation films. It is enough recalling "In the blue sea, in the white foam" (1984) and variations on the golden fish theme (fairy character created by A. Pushkin) "Wow! A Talking Fish!" (1983) and "Who's Going To Tell A Fable" (1982).
The fact that the latter one is aimed for an adult audience is proved by many details – when putting the film on hold, one can see Pablo Picasso's painting "Girl on the Ball" displayed in the background.
"In the blue sea, in the white foam"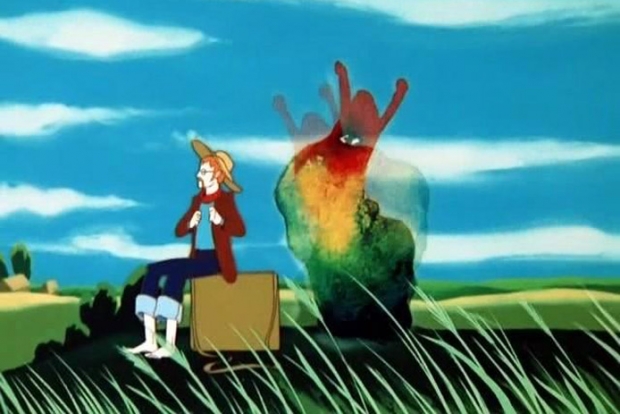 Still, aside from pretentious, as for immature psyche, footage, creators of cartoons often picked explicitly "unchildish" background music.
Vladimir Tarasov, director of the fantastic "Contact" (1978) used a soundtrack from "The Godfather" movie – "Speak Softly Love" and George Gershwin's track "Oh, Lady Be Good".
"Contact"
Almost all screen adaptations of Lewis Carol's "Alice in Wonderland" are unanimously ranked among "heavyweight animation films". Alongside them, "The Mystery of the Third Planet" by Roman Kachanov (screen version of novella by Kir Bulychov), "Plasticine Crow" and "Last Year's Snow Was Falling" by Aleksandr Tatarskiy, "A Box with a Secret" based on the fairy tale by Vladimir Odoyevskiy, "Very Blue Beard" by Vladimir Samsonov and many others fall in this category. Now that we've mentioned it, the latter film in 1981 even managed to win an award at International Film Festival in Bilbao (Spain) and in open sources was seen with both notes "cartoon for kids" and "animation film for adults".
The question asks itself: who cartoons of this kind are aimed for? For adults, for children or for everyone? Is it good? In order to understand, what kind of principles we follow when selecting and keeping memory of films from childhood, I took a survey among respondents aged from 20 to 40. The majority nostalgically recall what was broadcasted on TV when they where young. More often than others, answers contained mention of "Kuzya the Little Brownie", "Prostokvashino", "Winnie-the-Pooh", "The Bremen Town Musicians", "Straw Bull-calf", "Once Upon a Time in a Kingdom Far Far Away", "Kitten Called 'Woof'", "Captain Wrungel", "Well, Just You Wait!", "Karlsson and Baby Boy", "Levitating Ship", already mentioned "Hedgehog in the Fog" and "Plasticine Crow", "Treasure Island", "Last Year's Snow Was Falling", "Once Upon a Dog", "Down the Cloudy Road". What is it there in these cartoons that cannot be found in modern mass industry? General opinion that those surveyed shared with me is as follows: the enumerated fairytales reflect real life and make you think your behavior, ideas and aspirations over. They also give hope that evil will be conquered even if its advantage is obvious. At this point a "film" itself shifts to the background, adults more often filter off the message, contemplating a cartoon from mature point of view. This is why our "hard-to-comprehend" animation films got into answers: despite whimsical cover, there is a deep underlying idea in them.
Let's continue the survey. This time we talk to kids aging from 8 to 11 years. Temporal context differs and so do the answers. Leaders are sagas about bogatyrs, "Monster High", "Shrek", "Angry Birds", "Madagascar", "Spider Man", American versions of Soviet movies as well as parodies on famous fairy tales such as "Kolobok" and "Little Red Ridinghood".
-If you have to choose between Soviet and American "The Scarlet Flower", which one is more to you taste? – I ask the guys.
-American, of course! – kids answer, interrupting each other. – Visual effects! Plot! Everything is so beautiful there!
I pick on the word "plot":
- Guys, have you watched "Alice in Wonderland"? – I do remember complicated philosophic peripeteia of this fairy tale for children, where the way is regarded as existence with its ups and downs and where absurd at first glance situations reflect probability theory, universe expansion, empiric analysis and natural selection.
- Well, yeah, - answered Lisa feeling bored. – I've watched this one. It is where the girl walks back and forth, right? I prefer "Angry Birds".
It is gloom, dark humor and tragic ending in modern cartoon industry that Elena Smirnova, psychologist, PhD emphasized. "Clip-like" consciousness of modern kids also manifests itself: they get accustomed to primitive relations on screen and transfer them in to real life…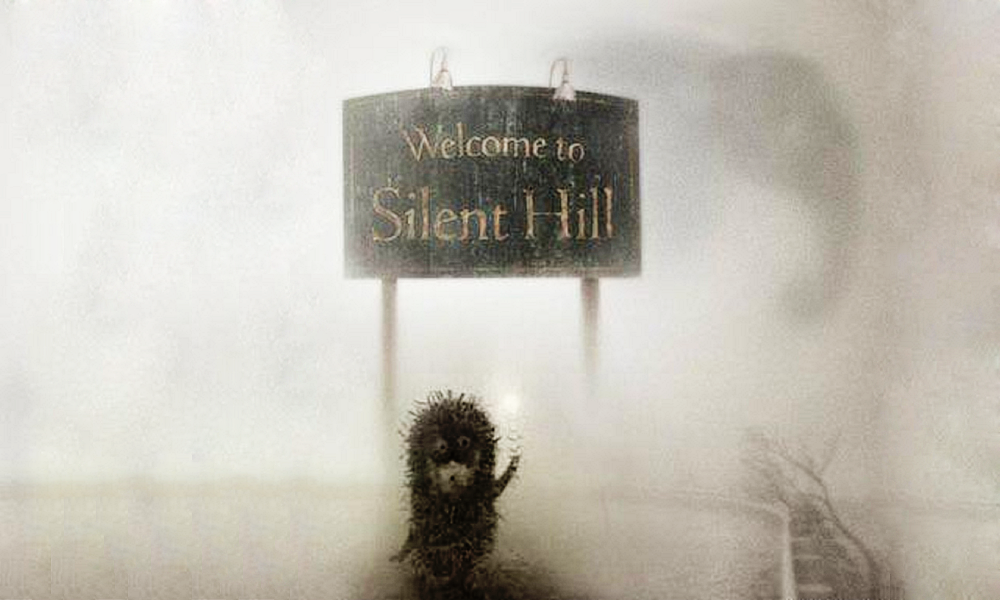 Back to our "cartoons for adults", we can say that nowadays they are in danger of falling out of the limits of a kid's perception remaining non-comprehended… Such fairy tales are indeed not that simple because they were created to help getting ready for adult life. Therefore here is a note for parents: think about what kind of "spring-board" to the future you form for your kids when choosing what to show them or not bothering about this matter at all. And don't neglect a chance of watching again something you failed to understand when a kid – just in case…