INTERNATIONAL ANIMATION DAY: ANIMATED SHORTS FROM OUTLOOK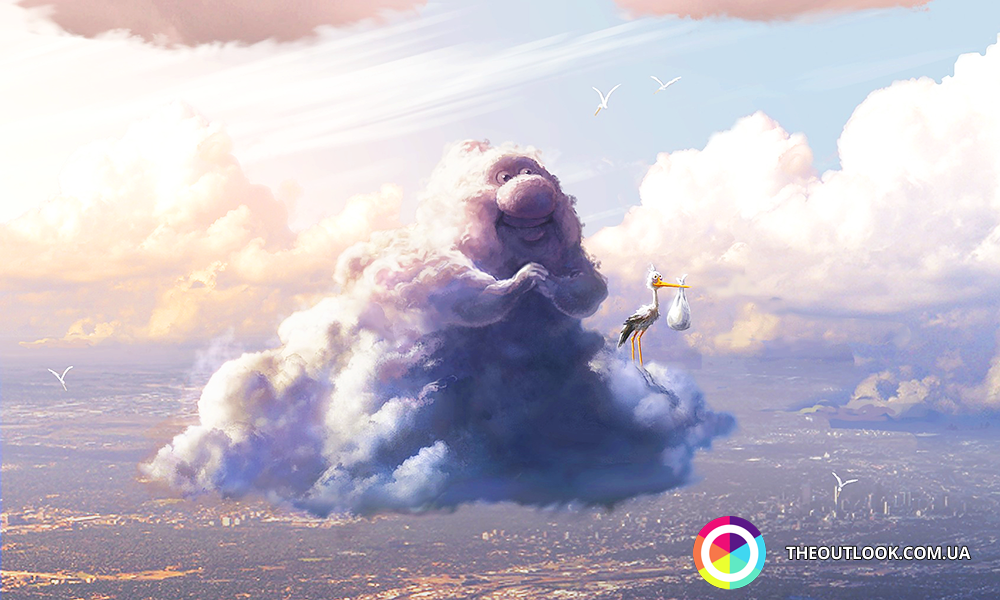 International Animation Day is observed today commemorating the first public performance of Paris native artist and inventor Emile Reynaud's Theatre Optique on October 28, 1892. On this occasion, OUTLOOK selected stunning animated shorts of recent years, which will cheer you up and make you wonder.
Surely, all kinds of animation screenings are starting right now in the different parts of our planet. Everyone will be fascinated by advanced technology and unlimited flight of human imagination resulting into real works of art. Some cartoons of the day are nominees of the most prestigious festivals and no wonder that from time to time the cinema wizards such as Richard Linklater, Wes Anderson and Patrice Leconte have no scruples about experimenting to create hand-drawn masterpieces.
We decided not to focus on the large and multi-million dollar projects, but rather have a close look at not the most publicized short animations. Thus, we were digging carefully in archives of the major recent shows: the festival in Hiroshima, Ottawa, Annecy and Zagreb, and here are our favourites.
The Mole at the Sea
Russian animator Anna Kadykova with support of the Shool-Studio 'SHAR' created in 2012 the incredibly close-to-life story about a dream of an average mole to see the sea. Though it has little in common with a cult movie Knockin' On Heaven's Door, but also can squeeze out a tear. Moreover, there comes a comparison of humanity with blind animal, that is the best way to describe a habit to turn a blind eye to the environment problems. The cartoon holds more than a dozen awards and is considered almost a classic.
Partly Cloudy
If you are puzzled how to tell your children about their birth, you are welcome to switch on this masterpiece by Pixar. Despite the fact that more often artists from famous American studio are engaged in large-scale projects, they also know how to handle animation shorts, and did it without a hint of vulgarity, briefly and clearly.
Bridge
Touching and instructive cartoon by Malaysian Ting Tey was created in 2010 as a training project. Today he lives in San Francisco and modern US animation, including commercial one, is difficult to imagine without him. The moral behind this story revolves that you have to give way, and simple form does not deprive Bridge of its entire depth. This is exactly the case when it is "not only for kids."
Strange Fruit
This cartoon is another evidence that animation language can tell about serious things. The short film by Israeli filmmakers Shimi Asresay and Hili Noy Graduation is an allegory to the phenomena of racism. The cartoon gained so many prizes that to list them we would need more than one page. High level of performance was admired from Barcelona to Zimbabwe. Unfortunately, the topic is familiar to everyone.
Dark Noir
Brazilian artist Rafael Grampá, famous for his comics, invented a concept that engaged more than a thousand people from 32 countries to work over his animated film Dark Noir. Crowd-sourced masterpiece grew out from the Grampá's initial plot about the brilliant artist who lost his creativity and fatal beauty. During a live interactive three-week period,consumers were encouraged to partake via the Internet and influence sketches and storyline proposed by the Brazilian. When the story was formed, Grampá teamed up with guys from Red Knuckles Animation studio, who created all clips for cult Gorillaz. Industry professionals enthusiastically accepted the experiment which was based on the unique international brainstorming with people contributing from all around the world. By the way, sequel is possible; Raphael says that there are so many ideas that they would be enough for a few cartoons.