The Ambassador of Spain represented in Kyiv the movie 'Queen of Spain'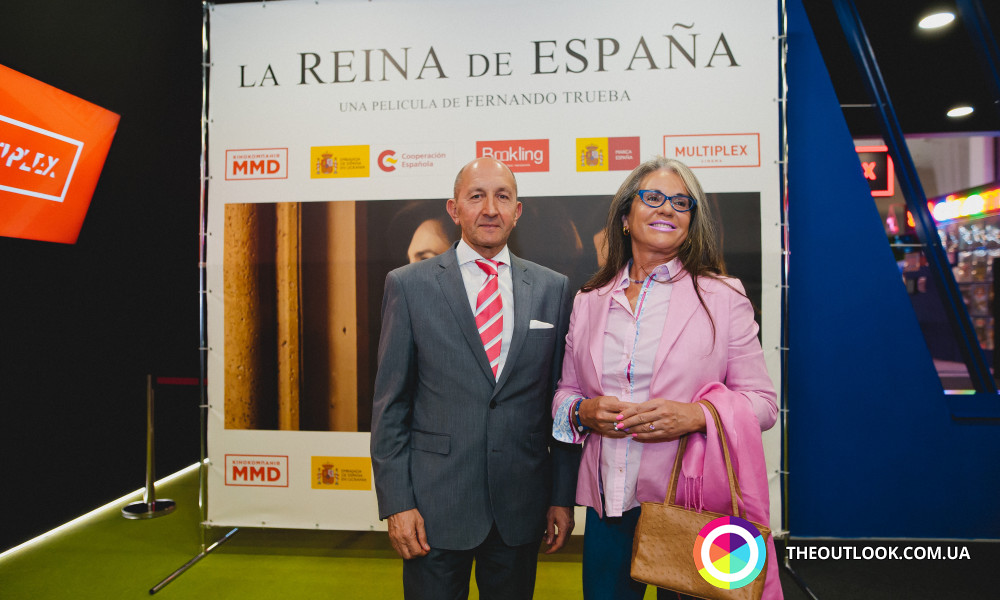 The Ambassador Extraordinary and Plenipotentiary of Spain to Ukraine Herardo Bugayo Ottone represented in one of the capital cinema theaters the flick 'Queen of Spain' directed by Fernando Trueba. Among the guests of event there were Ambassador Extraordinary and Plenipotentiary of Mexico, temporary charge d'affaires of Cuba, representatives of cinema industry, public, and mass media.
In the centre of movie there was Spain in 1950s. Macarena Granada (Penelope Cruz) is the great American cinema celebrity of Spanish origination who returns to her motherland so as to act Isabel I la Catolica. Having known about that, Blas Fontiveros (Antonio Resines) who has not been in Spain since times when he shot film 'Girl of your dream' in Nazi Germany eighteen years ago decided to come back and again meet his old friends and mates. His arrival becomes a reason for the whole range of events that cast some doubt on the shootings of this super project. The continuation of the movie 'Girl of your dream' (1998). Fernando Trueba is one of the most famous directors of the modern Spanish cinema, Oscar winner ('Era of beauty', 1992), 'Silver bear' of Berlinale ( 'Year of awakening', 1986), winner of European cinema academy (cartoon 'Chiko and Rita' (2010) and three-time laureate of national cinema premise 'Goya'. The movie 'Artist and model' was nominated at thirteen awards of national cinema academy and got 'Silver Shell' for the direction at the cinema festival in San Sebastian.
He began career in 1955 working as the critics of the newspaper El Pais simultaneously shooting short-length movies. In 1980 he launched magazine 'Casablanca', and in the same year he came out in the full-length cinema with the movie 'Opera prima' that got awards at the cinema festivals of Venice and Chicago.