Kyrgyzstan: Adrenaline destination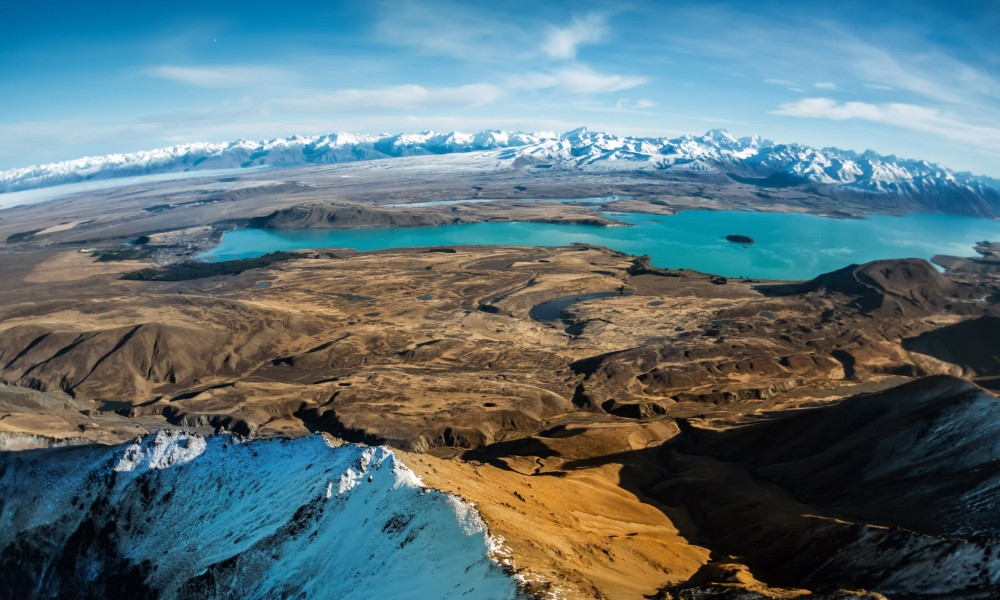 Forty thousand rivers, magnificent mountain peaks, sea-size lake, several climatic zones - no wonder Kyrgyzstan is one of the world most promising touristic destinations, according to estimations of experts and reviews of country guests. This country is gaining popularity offering great opportunities to enjoy active and even extreme entertainments at reasonable prices.
Rafting
Though Kyrgyzstan is primarily associated with mountains, it still has enough water reserves, mostly rivers and lakes. Moreover, the presence of mountains significantly raises degree of rough water – rafting is truly impressive there. Thrill-seekers have chosen several "water tracks" of various levels of complexity, so it sparks the interest of both beginners and experienced water sportsmen. For the first category, the destination is the calm Chu River which runs through Boom Gorge. Rafting experts would be happy to experience the full power of one of the most difficult rivers in the entire region the Sary-Djaz River, with its rapids of sixth level of complexity. One day of such pastime costs about USD 20-35 per person, in addition to the beautiful nature and the Kyrgyz national flavour, it is very rewarding since it is a rare place where such an extreme pleasure is quite affordable.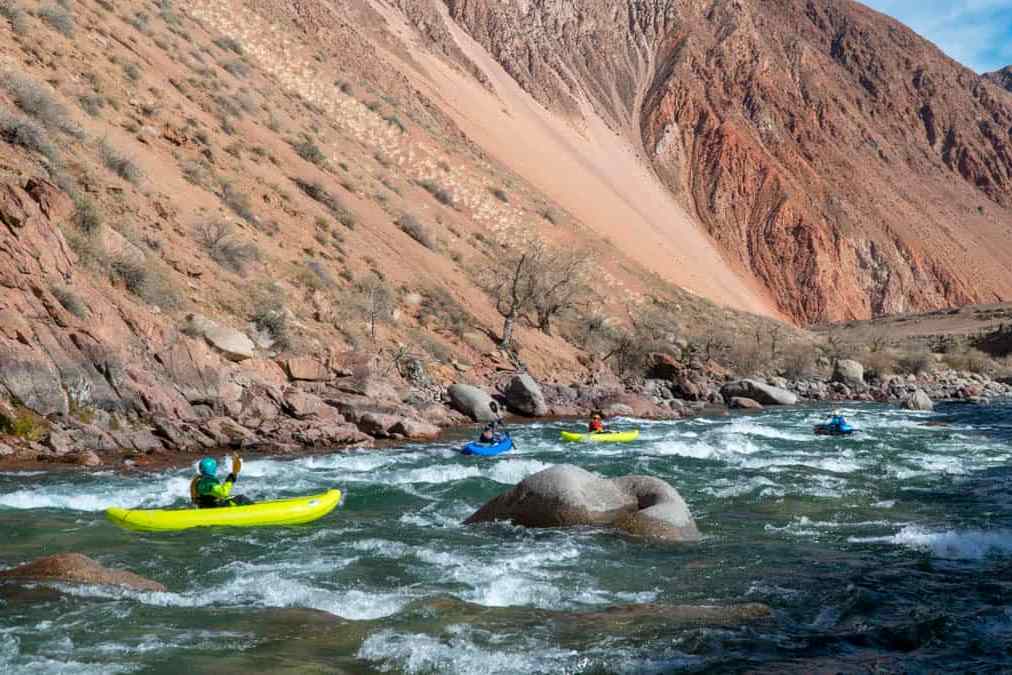 Photo nwrafting.com
Heli-skiing

Ski resort Karakol has long been known to the whole world. But it, even with its truly impressive backcountry steep slopes, is second to extreme descents down the untouched terrain where no one disturbs a skier, and there are no equipped trails and fences - that's what attracts daring adventurers to this country. Snow-capped Terskey range with the wooded Suusamyr Valley, the glaciers of the Tien-Shan mountains: there is enough place for every winter sports enthusiast wishing to test courage. Getting to the top by a military helicopter, the legendary Mi-8, everyone, even the most skilful extreme sports admirer will stop to think about eternity when looking at the surrounding landscape, blinded with sun and snow. This entertainment is not for the faint of heart, but if you start skiing, you should dream of growing up to heli-skiing. Prices, depending on the duration of skiing, start from USD 150 per person for one day including helicopter transfer.
Diving
The legendary Issyk-Kul Lake is responsible for this kind of active leisure. Its depths, hiding several sunken and rolled down cities, contribute to unforgettable diving. Almost every recreation and resort centre on the coast launches summer diving school, where professional divers train newcomers. Programs are compiled depending on level of training. One of the most difficult, is a trip to the mountains surrounding the lake. Several mountainous reservoirs are located there, with a network of ancient caves which are a mecca for experienced divers. Lessons cost about the same as rafting.
Photo mocah.org
Horseback riding
When you are observing someone who first saddled horse and was slowly and tentatively moving along the horizon, be sure to think "well, what is extreme then?". Everything changes, once you climbed on a horse. Kyrgyzstan is a country with centuries-old traditions of nomadic life, so they have absolutely incredible attitude to horses. Therefore, all the tourists, if they wish, are sure to be taught at least the basics of horseback riding. Well, only mastered this, one wants to go to steppe, to the vast expanses! Especially for this Kyrghyz developed all kinds of travel tours and horseback riding trips. Some last only a few hours, while some stretch for more than a week, and include hiking around Issyk-Kul Lake and routes around ancient cities. Outdoor activities give indescribable pleasure, the longer the trip is, more you feel the spirit of nomadism, immerse in traditions. The real ethno extreme.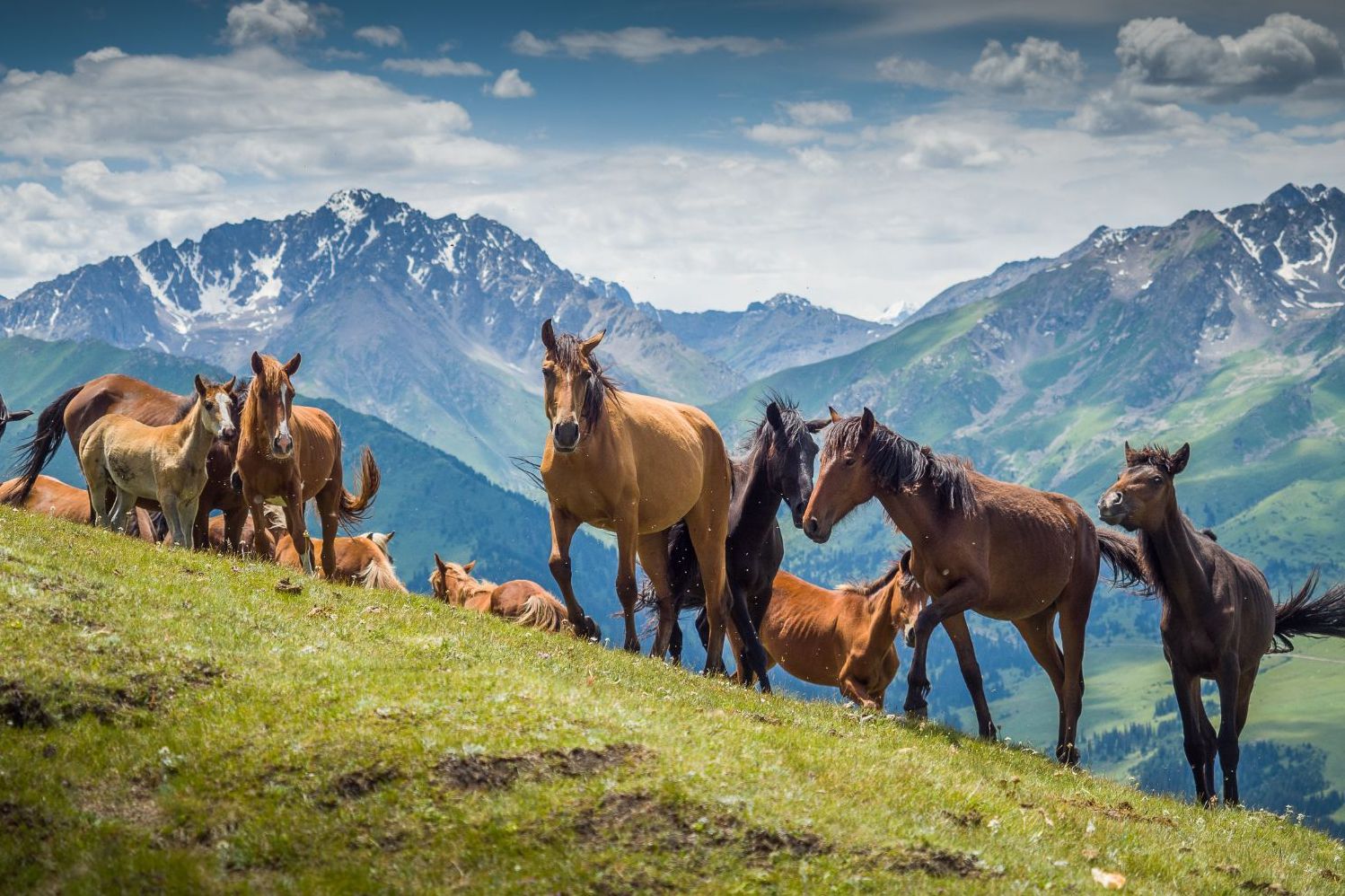 Photo fleewinter.com
Mountaineering, trekking
As you might have already realized, Kyrgyzstan cannot be represented without mountains. They "operate" both in summer and winter, providing both locals and tourists with year-round outdoor activities. Enthusiasts of quiet hikes with a backpack and singing around the campfire, and avid climbers will find a perfect destination. Gorges, cliffs, glaciers, vertiginous abysses are at your disposal. The main points for training of courage and stamina are peaks Pobedy and Lenin, they are "seventhousanders". Around them there are camps and other necessary infrastructure. Guides and conductors are multiple winners of international competitions and professional athletes who will make your ascents not only memorable, but safe.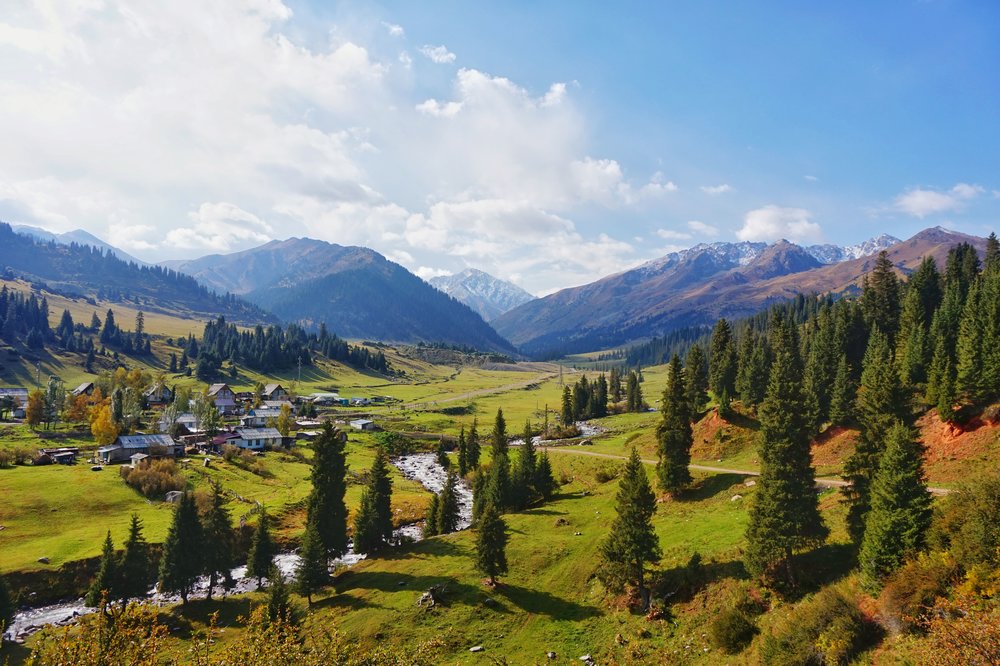 Photo travelsofabookpacker.com
Skyrope
Now we will deal with modern forms of extreme activities that keep pace with advances in technology. The best sample of this is already known outside Kyrgyzstan park Arkan Tokoy, located in Karagach grove. These rope routes are delight for both adults and children - everyone can tickle nerves there. Walking among the trees, the height of a seven-story building, hovering over abyss and hearing thrilling rustling of wooden stairs and steps, which seem fragile at first glance, is sure to be remembered forever. In addition, it is a good work out for muscles: though it seems that muscles are not working, in fact it is difficult to explain to brain that everything is safe so hands and feet are in constant tension. Entrance fee to the park depends on season, so it is better to visit their website and find all the necessary information.
Read also: Karakol. What is worth to know
Flyboard
The most advanced extreme in Kyrgyzstan is, certainly, a flyboarding. The idea is that a person stands on a special board, which is due to the jet stream takes a person to a height of 8 to 10 meters, where you can be a stuntman. It is an invention of multiple aquabike champion, Frenchman Franky Zapata. It was he who brought flyboarding on the vast expanse of Issyk-Kul Lake, and now Kyrgyzstan natives and visitors are mastering it. Any interested person can try it, provided he is older than 14 and weighing between 40 and 130 kg. And though flaybording is not cheap pleasure, especially compared with other types of extreme sports (15 minutes of jumping over the water cost no less than USD40), there are enough people who want to recharge adrenaline!
Cover photo mocah.org