Rwanda: Oh Africa, that's Africa!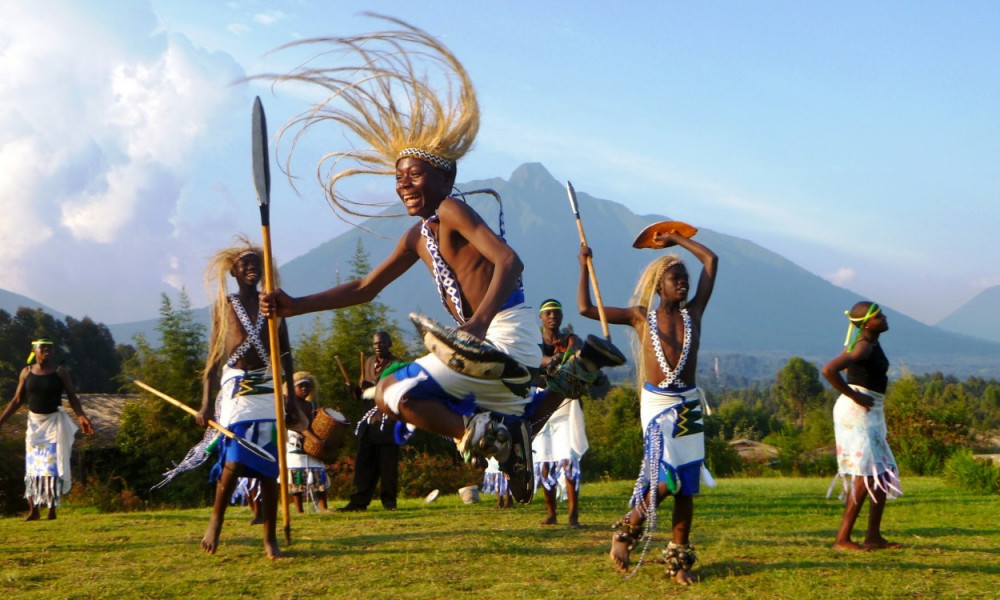 Despite the tragic past, not so long ago Rwandas shot a film called "Living Forgiveness" where they told how they live after a period of survival. The Civil War could not break them. Moreover, nowadays Rwanda, according to tourist standards, is catching up with Singapore. Can you believe in it? Then read the article asap!
There was a period of history when Rwanda was considered only as a second-rate state. The country was under the rule of the German Empire and later became a colony of Belgium. There were constant clashes between the two African tribes Tutsi and Hutu because of the influence on the local territories. The last uprising was in 1959 when the Hutus drove Tutsi out of its territory and, it seemed to them that they finally regained power over their own lands.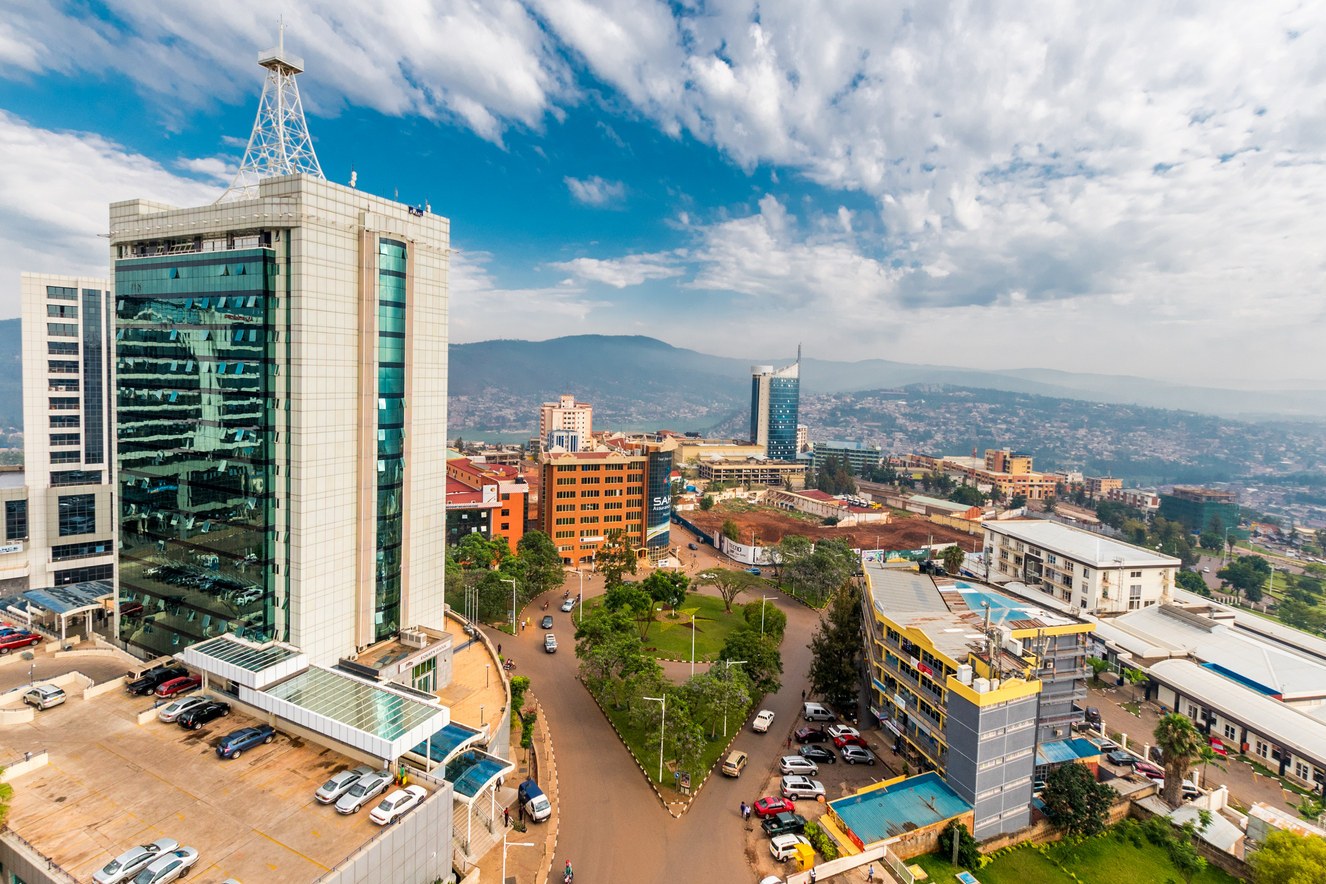 Photo businessday.ng
War that is difficult to justify
In the 1990s the Tutsis who could not accept the loss of dominance organized a guerrilla war. The local people decided that the lives of innocent residents are more important than geopolitical games – and they signed an agreement according to which both nations should be reconciled. But not everyone was happy with the current state of affairs. In 1994 there was an event that became a turning point in the bloody history of wars and armistice. The terrorist attack on the plane of that time President Juvenal Habyarimana became a catalyst for events in the region. A full-scale civil war and genocide began. The slaughter lasted one hundred days lasted until the UN peacekeepers intervened.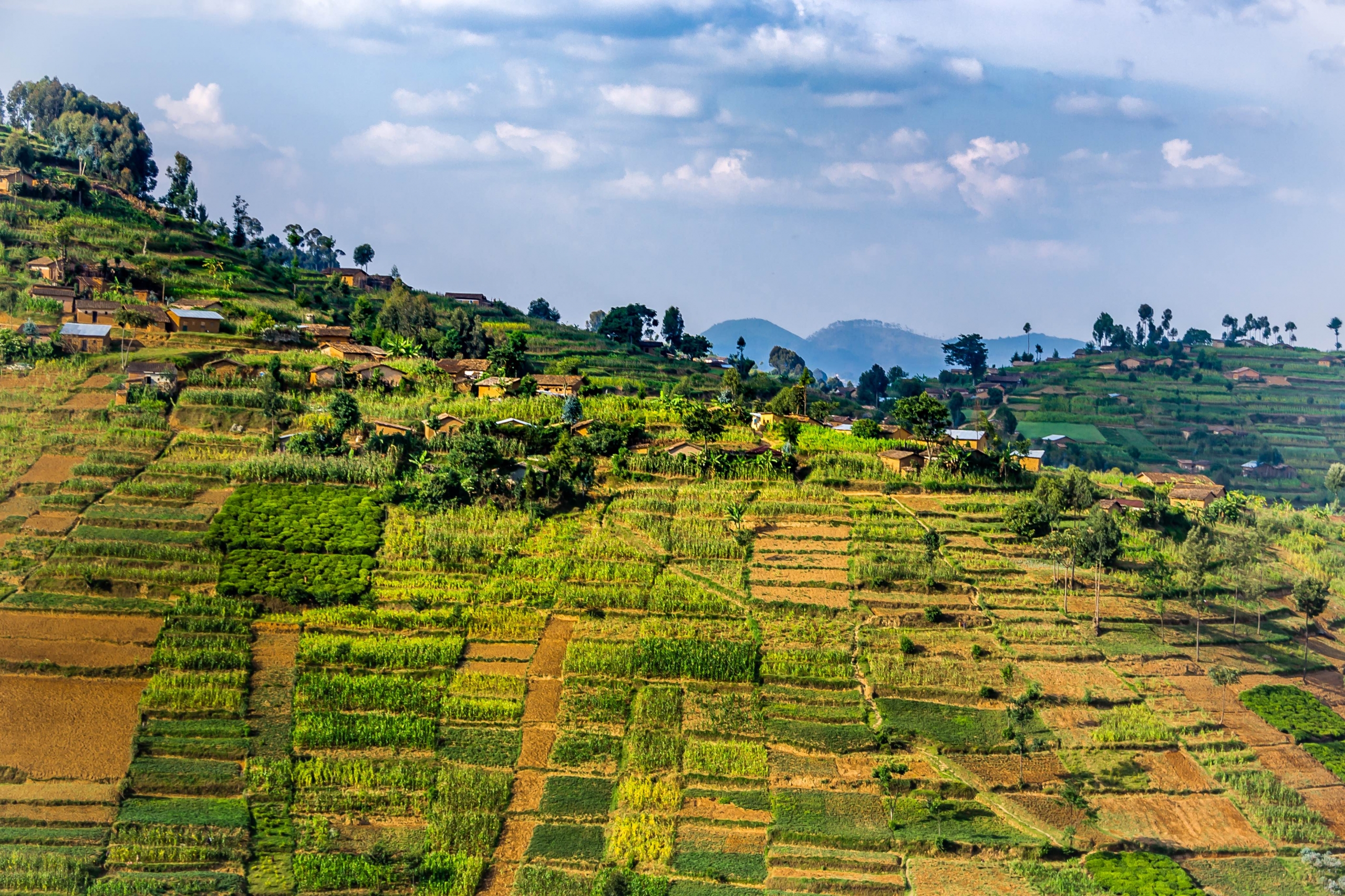 Photo coffeehunter.com
Paul Kagame who was later christened as a national hero overthrew the Hutu government and expelled their military support from the country. It was verily him who became president of Rwanda. The development of the economy which was held at a crazy pace is attributed to his rule.
How Rwanda has become a popular tourist destination
Although Paul Kagame is periodically accused of authoritarianism, he managed to bring the country to a whole new level. Now tourists come to Rwanda: lovers of exotic know places where you can spend unforgettable days. Environmentalists admire Lake Kivu. The lake is particularly interesting for not been inhabited with crocodiles. Numerous parks, monuments of antiquity and historical places will not leave anyone indifferent. And we move on and unbelievable things open up to our eyes – the area where the gorillas live.
In the small town Kinigi there is an influx of tourists every summer. Visitors consider it is their duty to visit the huge reservation of gorillas. And if you are lucky enough you may attend a festival where newborn babies of gorillas get unusual names. At the same time, exotic music sounds, local people treat tourists with delicious dishes and the action itself sinks in African dances under drum roll. For those who wonder how the inhabitants of Rwanda manage to keep such a huge reservation under control, a surprise is prepared – an excursion to the nearby village Umuganda. This is where the animals are looked after, like little children. By the way, most tourists admit: they go to Rwanda to look specifically at these animals.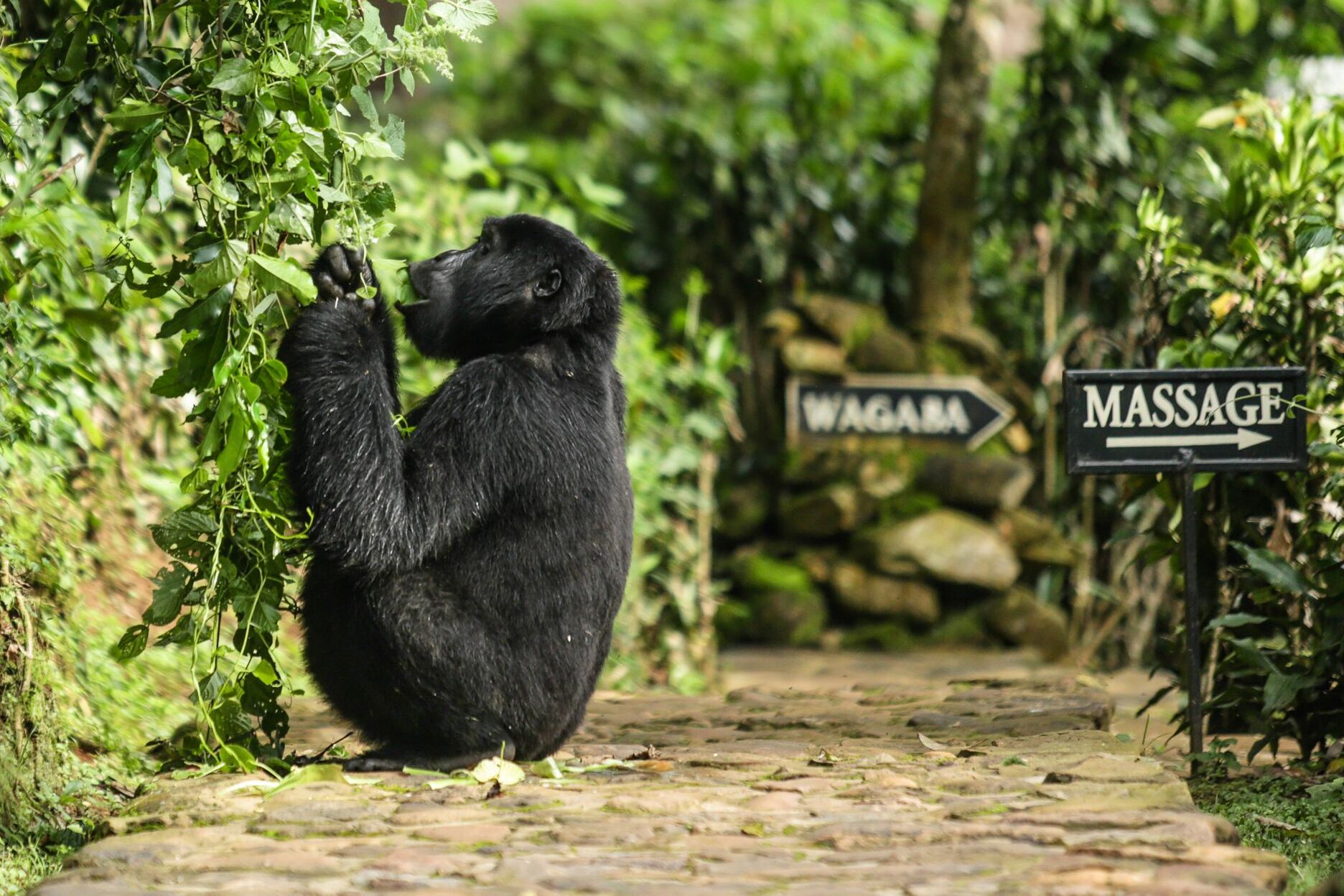 Photo volcanoessafaris.com
Mountain gorillas can be seen in the park "Volcanoes National Park". However, this pleasure costs not less than $400. For those who travel in Africa, this amount will seem the most allowable. In the same Uganda for vacation in the company of monkeys you would have to spend at least $500.
In addition to such exotic parks and localities, Rwanda will delight tourists with colorful dishes. The most delicious food here is banana potatoes. It should be eaten with the fish. In the local lake Kivu lives Sambaz which tastes like a miniature smelt. Another delicacy is the barbed fish of the Hindu. During the meal, you will not only have to pull out the bones but also remove the spines which will be a lot in here. For a side dish in local institutions you will be served bananas – either cooked or stewed. And if you want to drink something you will be offered some local beer. Here you will remember exactly the good old joke about how the English lord was served oatmeal three times a day and for a supper he was offered a cutlet, however, "From oatmeal, sir!". The same situation happens in here. You are just going to take a break from a banana potato after having eaten a plenty of banana porridge and even having learnt to distinguish the average yellow fruit from its green counterpart? Well, beer here is also made from bananas. In short, you will never forget Africa.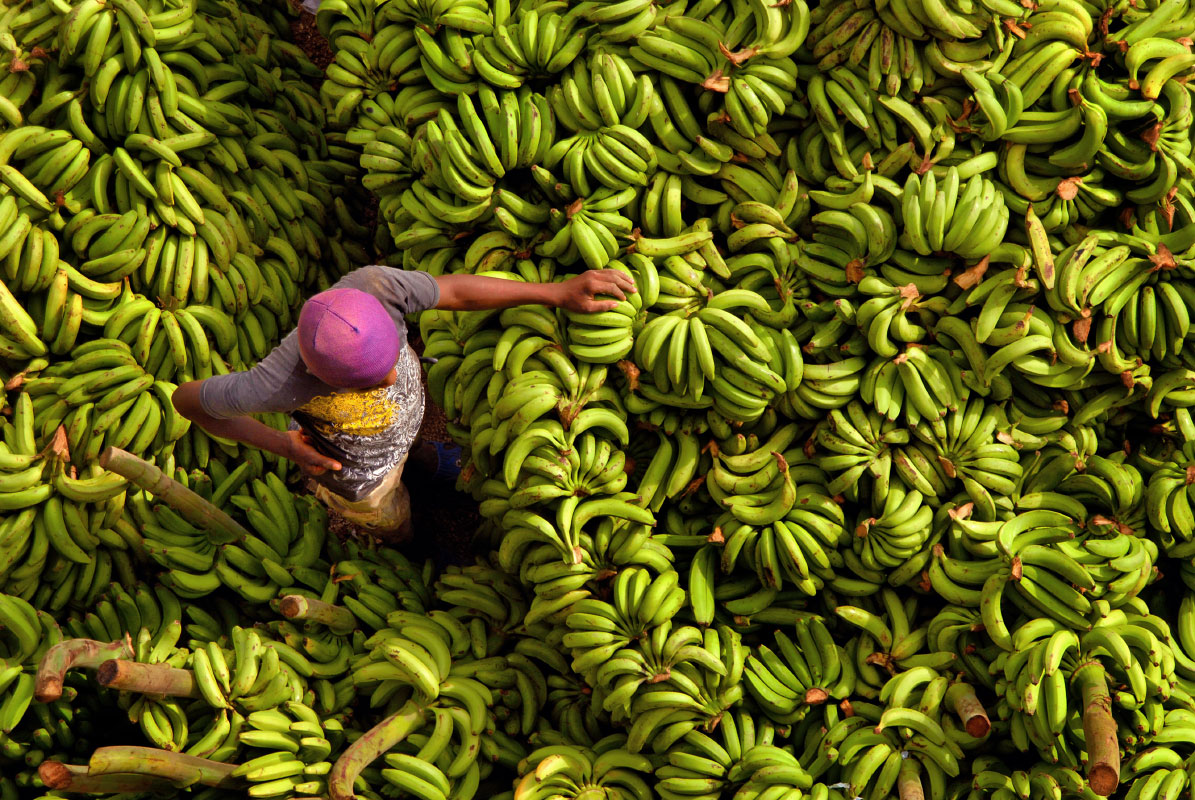 Photo theugandan.info
Local surprises
The white man in Rwanda is called "mzungu". And the children even put down a verse: "Mzungu, gimmi mani". Anyone who know English will understand the broken accent and dump some money into the child's palm. That is what children are asking for so that they can have some cookies for dinner.
However, do not judge people at fisrt glance. Perhaps somewhere alongside you there are descendants of noble families. Moreover, more than a dozen stories are connected with royal dynasty in Rwanda. For example, not far from Kigali, the settlement of Nyanza, a real historical treasure, is hidden. For many years kings lived in these places – it was believed that the monarch should be an example for his people. Therefore, they were conducting a modest existence which in material terms was not much different from the life of the lieges. Instead of the palace they obtained huts which are worth to be look at today. However, in nowadays Rwanda, the royal monastery was restored in a European manner. While looking inside, you can not only wander along the ancient walls but also play in the ancient royal game igisoro which, of course, will remind you backgammon.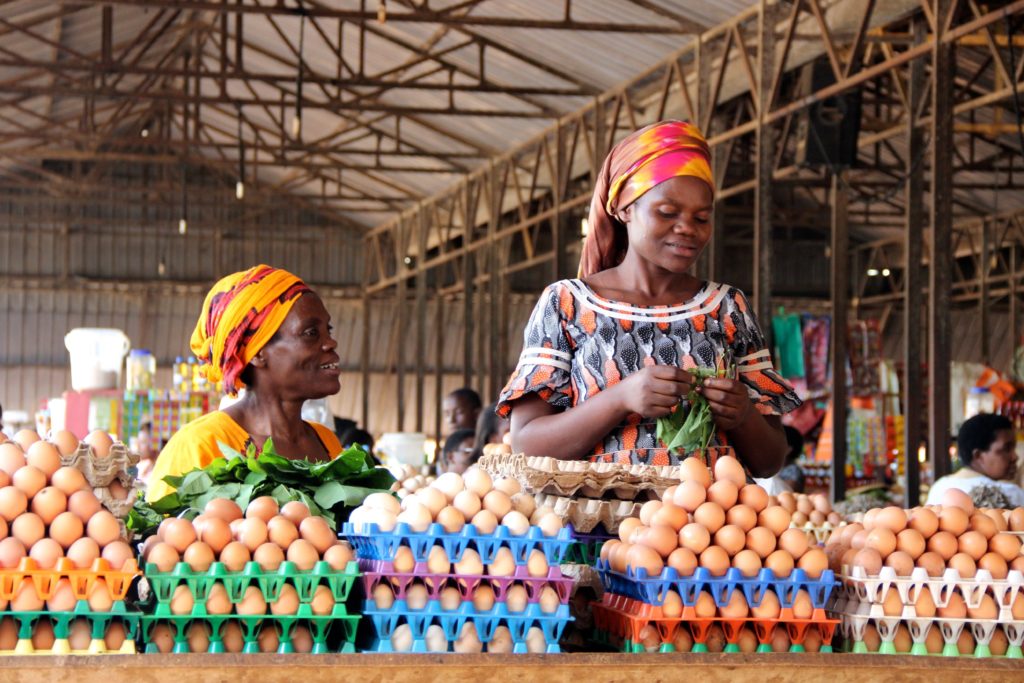 Photo travelguide.com
Rwanda is not without reason called the country of a thousand mountains at least taking into consideration the Virunga mountain range. Here you will lose track of time and find out what a real exotic is. No guide's story can compare with what he saw. So, if you crave for adventures and unforgettable emotions, come to Rwanda.
Cover photo topsimages.com