Stellenbosch: The wine capital of Africa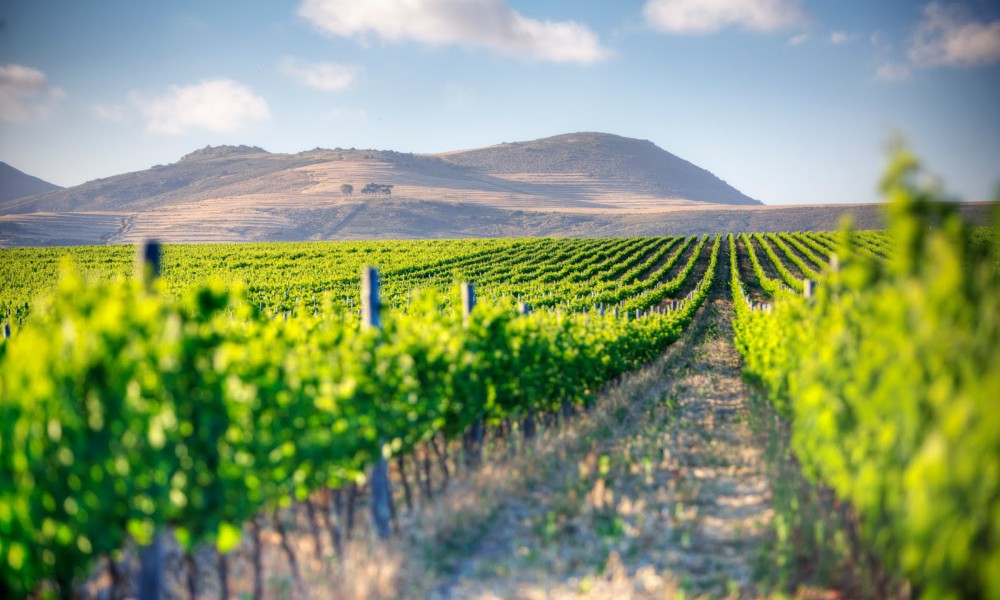 OUTLOOK keeps introducing you to the most beautiful and unique cities of our planet. Today we will tell you about Stellenbosch located on the outskirts of Cape Town, South Africa. This town is considered the continent's premier address for wine production.
This town with 80 000 inhabitants located an hour's drive from Cape Town owes its existence and name to the Dutchman Simon van der Stel who governed the Cape Colony back in the 17th century. Perky and ambitious European did not want to live in a place built before his arrival at the continent, but decided to go down in history. Therefore, having chosen the territory on the bank of Eerste River, near forest and hills, he laid the first stone of the future city with name translated as "Stel's forest."
Read also: 10 facts about South Africa
The settlement grew quickly, but still it did not become a large one till the present day since eighty thousand residents is nothing compared to Cape Town or Johannesburg. However, the ambitious Dutchman started construction knowingly as he established the important wine production centre in South Africa. He launched the wine business in 17th century, but it did not gain fame immediately. Only after in the 20th century the country had gradually transformed into a democracy and opened to world, they started active exporting of local wine - before that it had been produced for internal use only, and this despite the fact that the locals prefer beer to wine.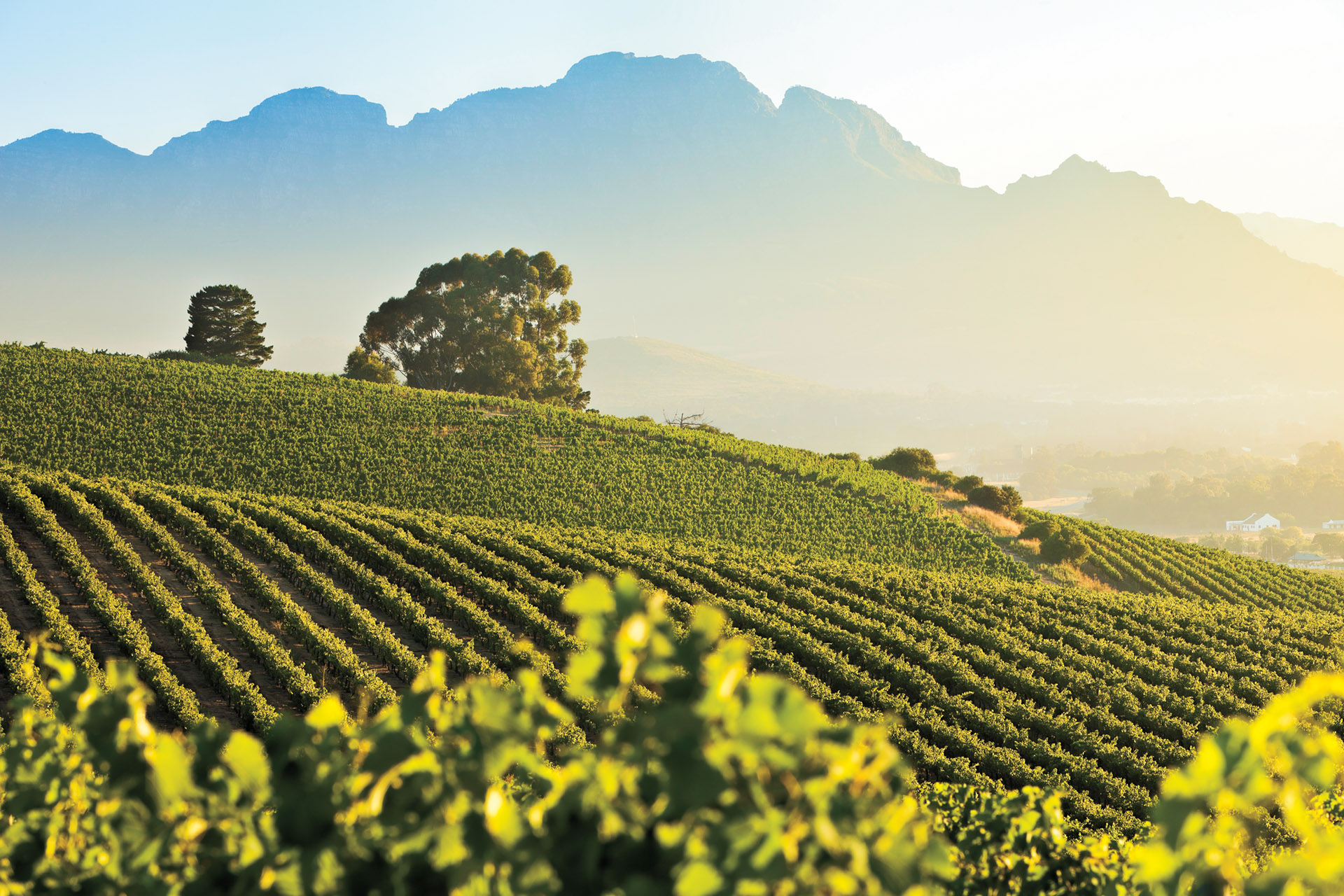 Photo winemag.com
And yet, when markets opened and the noble drink started to bring good money, it's not in vain that they began to say "we love beer and adore wine". Today, at the foot of the Cape Mountains the famous Wine Route starts, it stretches over neighbouring provinces since the wine industry has become very profitable business – about 4 thousand wineries operate around Stellenbosch... The one to "blame" is super fertile climate: the mountains are protected from winds, and flat slopes open to the sun, in addition there is an amazing ability of local wine artists to experiment.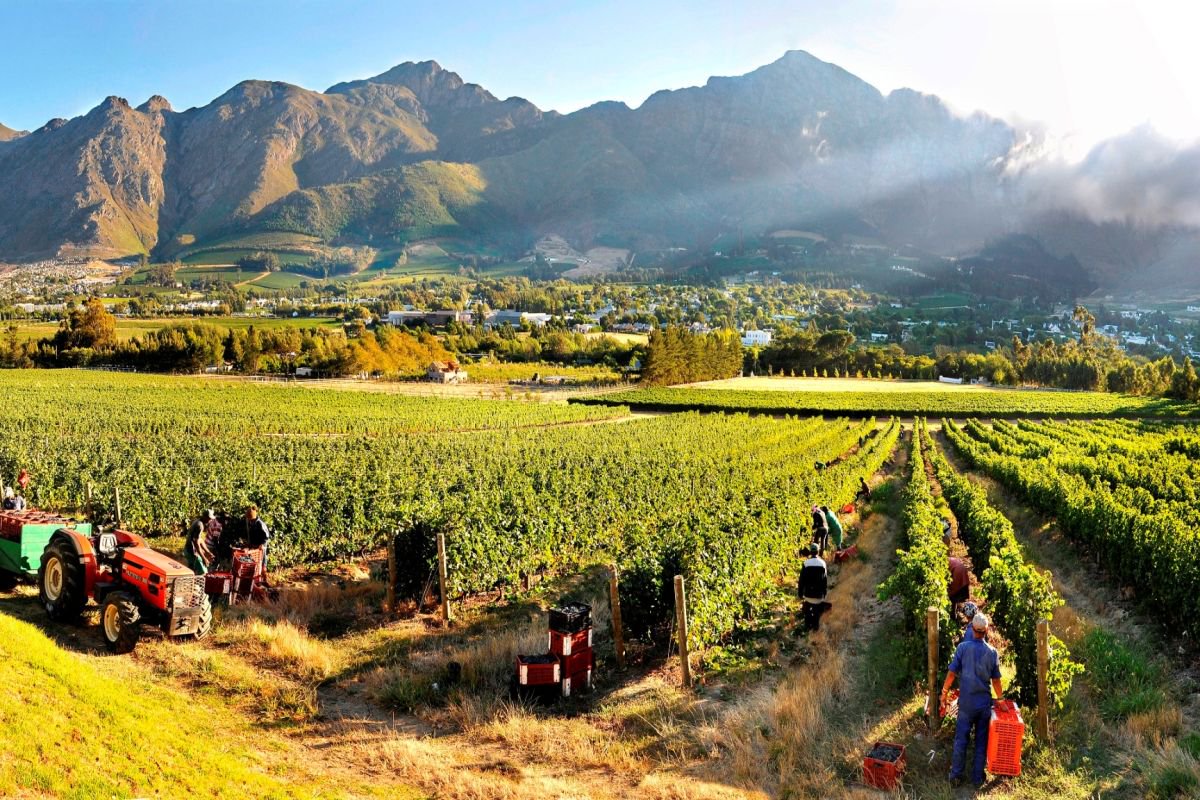 Photo citysightseeing.co.za
The latter, by the way, plays a very important role since the "traditional" wine countries such as Italy, France, and Georgia are very good, but still conservative. Recently, they almost do not offer anything new to world while Africans are not afraid to supply customers with new original bouquets. Surprisingly, wine art was brought to this region by the Dutch who, with all due respect, are far from being wine aesthetes. The prices here are a pleasant surprise for gourmets: wine for 20-30 dollars is almost as good as famous counterparts with value over a hundred.
Read also: Wild, wild Africa. Famous national parks of the continent. Part 1
Latter-day city and its surroundings are interesting not only by alcohol, but also architecture and nature, so between tasting sessions there is something to see. First comes the local university founded in the 19th century and considered one of the major research centres in the Southern Hemisphere. Walking through its territory it is unforgivable to miss the cosy botanical garden where inspiration comes to students and their professors. Secondly, Stellenbosch streets, especially Dorp Street, white, smooth, well-groomed, with elements of Dutch architecture – a real tourist attraction. Due to the fact that low-rise buildings just blind with its whiteness and somewhere in the distance you hear the ocean, it seems that you are in some large resort house, but not in the developed city. And we encourage you to visit Slow Market Stellenbosch which sells everything from fresh fish to souvenirs, and iconic bar The Thirsty Scarecrow – locals say that it serves beer because of which they respect wine but do not drink it.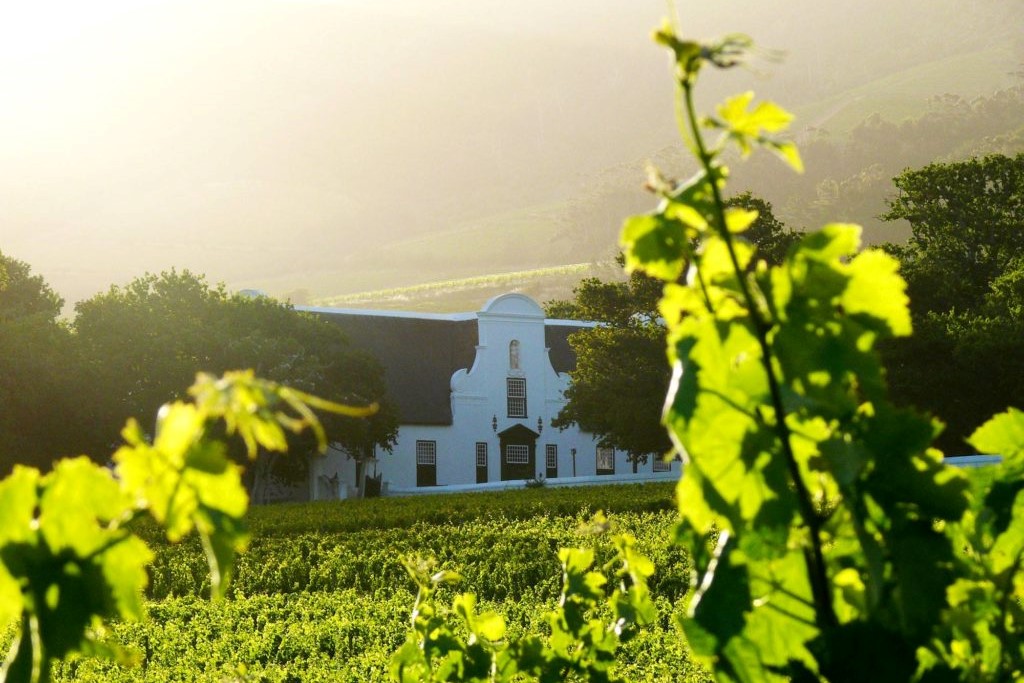 Photo capegrace.com
As mentioned above, the place is blessed with perfect nature that is confirmed by located nearby the amazing scientific centre Butterfly World Tropical Garden, the home for rare species from around the world. Large covered domain is designed specifically for park visitors to enjoy life of colourful beauties. Conditions for the inhabitants are ideal: the humidity is so high that tourists get misted lenses on their cameras, so it is important not only to take pictures, but also to remember by eyes this fluttering world which is nothing short of breathtaking.
No less surprising is another place Le Bonheur Crocodile Farm. The wine you drank instantly "evaporates" and chill runs down your skin even in a sultry climate, after you have spent a few hours in the vicinity of the fearsome predators. Animal defenders may dislike the farm, but fashion addicts, on the contrary, will love it since in farm territory operates luxury shopping centre which sells shoes, handbags and other croc leather articles fashioned by local craftsmen from skins sourced from farm inhabitants.
Read also: Wild, wild Africa... Part 2

Eventually, Stellenbosch remains aftertaste as a good wine, because it is not overloaded with monuments and must-see sites of historical heritage that every tourist visits and then curses due to endless bustle. At the same time, you can spot really great places slowly walking along whitewashed buildings and discovering the unique combination of Africa with the Netherlands, which give both the name but something elusive in this dizzying sea air, something that opens for everyone in its own way.
Useful information:
Sommeliers and connoisseurs especially recommend the local red wines Kaapziht. And in Stellenbosch they are able to do the best blends in the world mixing "immiscible", for instance, Shiraz and Cabernet Sauvignon.
"Wine Route"... M-m-m, sounds delicious, but before you go, think seriously, since as usual it means tasting all day long on thirty different farms - not everyone can stand it.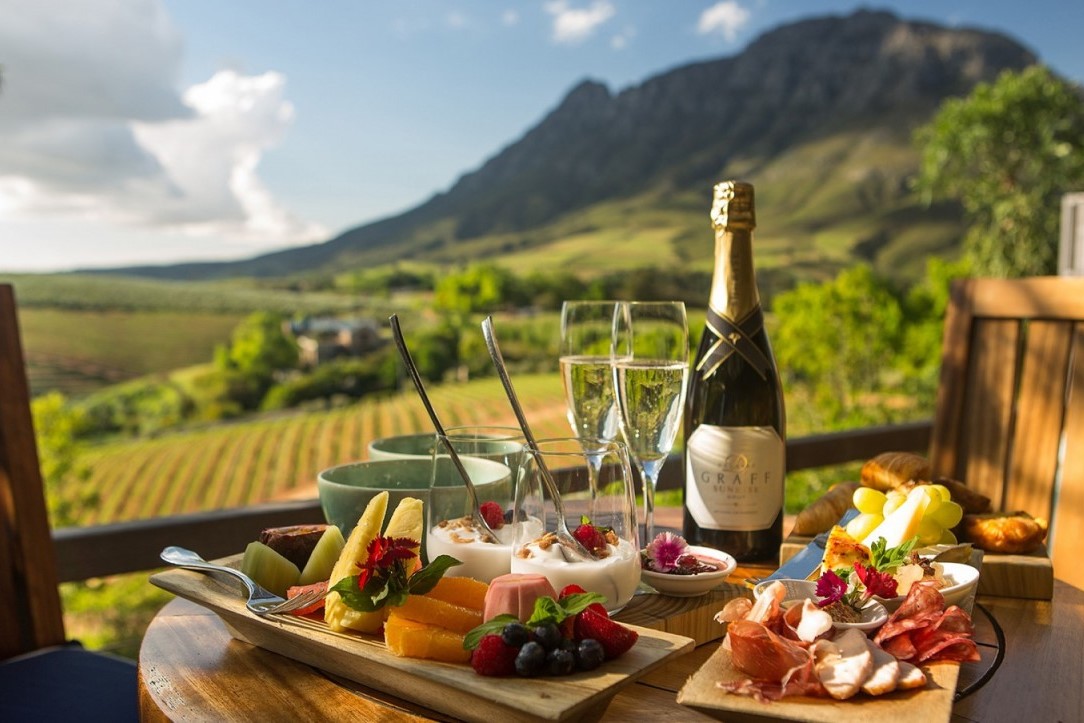 Photo afristay.com
Indulge in the pleasure to stay not at the hotel but at one of the local wine estates. Most often they are lovely family businesses where at night you can hear more amazing stories than in your whole lifetime. And it is popular to organize weddings there
Traditional snacks are South African barbecue and fried sausage
Cover photo rusthuiz.co.za