OUTLOOK Project creates a venue to exchange professional culinary experience between the chefs from Ukraine and the RSA within the framework of the FEEL SOUTH AFRICA event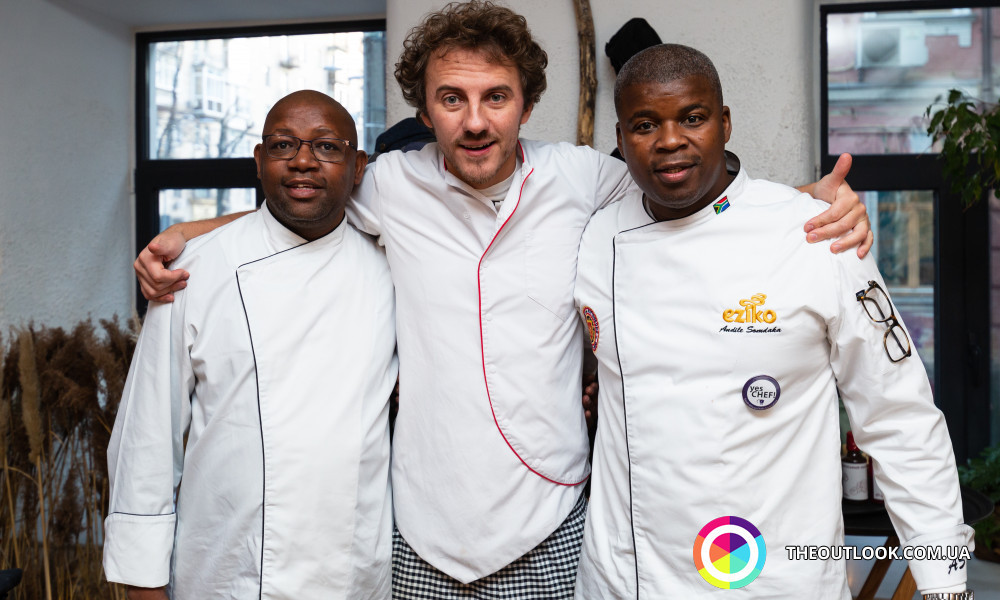 Chefs from the RSA Andile Somdaka and Mahlomola Thamae, who came as the special guests of the Feel South Africa initiative within the framework of the festival of the cultures of the peoples of the world OUTLOOK WORLD CULTURE FESTIVAL...
... besides holding a workshop for the students of the Faculty of Hotel and Restaurant Business of the Kyiv National University of Culture and Arts, also attended the kitchen of a Ukrainian culinary expert Ievgen Klopotenko.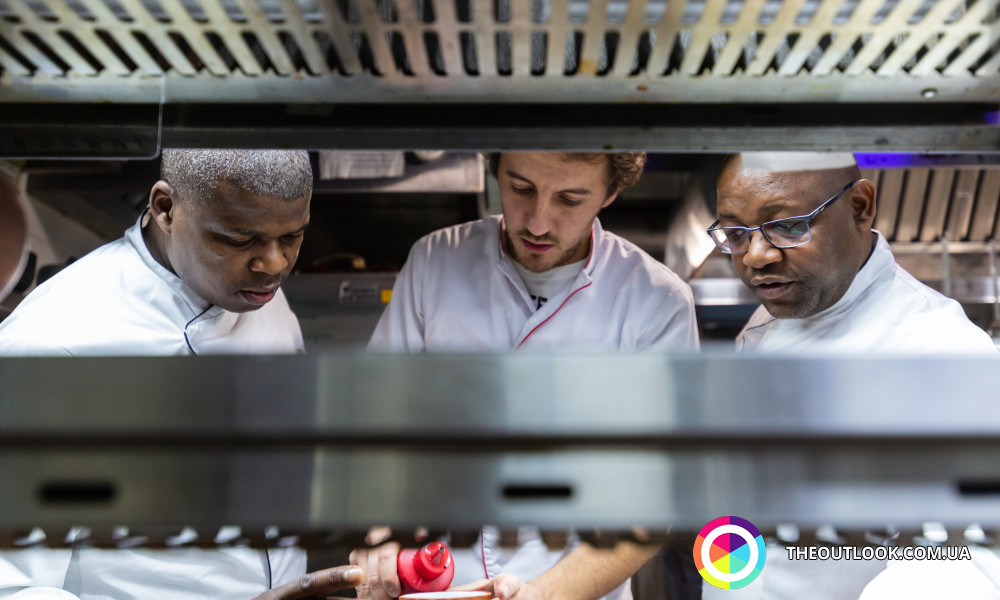 The chefs introduced Ukraine to the South African cuisine, its distinctive features and secrets. In his due turn, Ievgen Klopotenko, a restaurant owner and a famous TV host, became the guide around Ukrainian cuisine for the guests of honor from the RSA.
"100 Years Back in Future" restaurant became the venue for the professional meeting. Each of the chefs had an opportunity to get an invaluable personal experience in the culinary area, get acquainted with the distinctive features of the far and distant cuisine of a different country, demonstrate own skills and emphasize each other's knowledge over the joint work.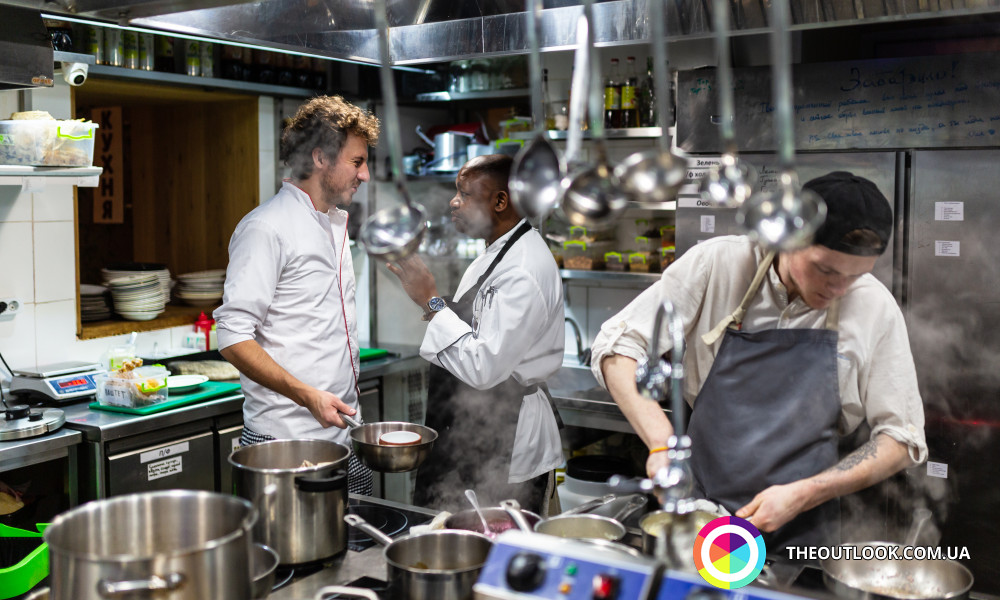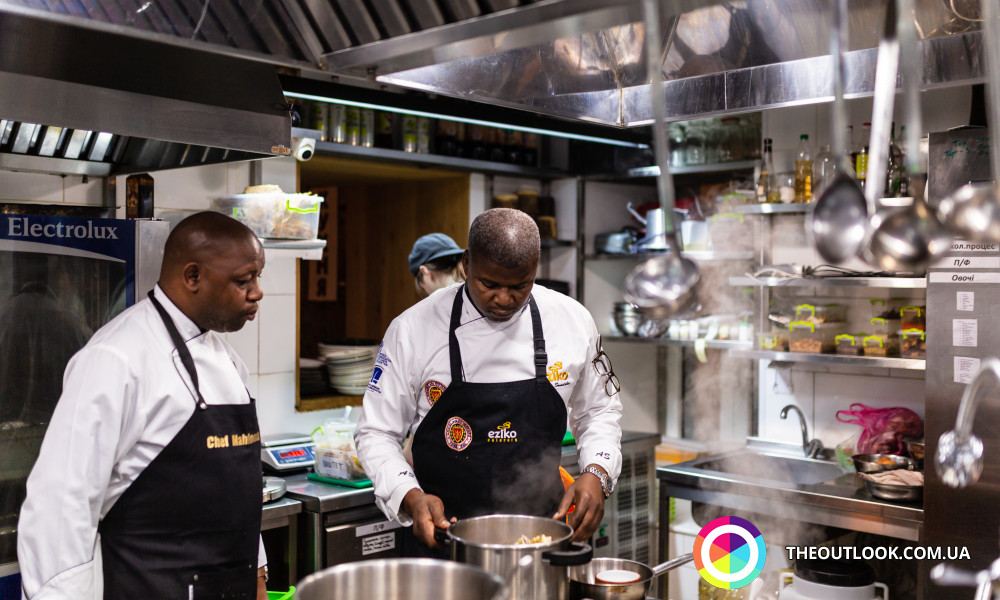 Andile Somdaka, the chef of the Presidents Nelson Mandela and Thabo Mbeki is famous for carefully preserving traditions of the national cuisine and being very cautious about any kind of interpretations and innovations in order not to spoil the time-tested dishes. In 1999 he opened a restaurant of his own, Eziko Caterers. He pays enormous attention to quality, freshness and naturalness of the products, and has his 'garden of the greens' right in the yard of the restaurant.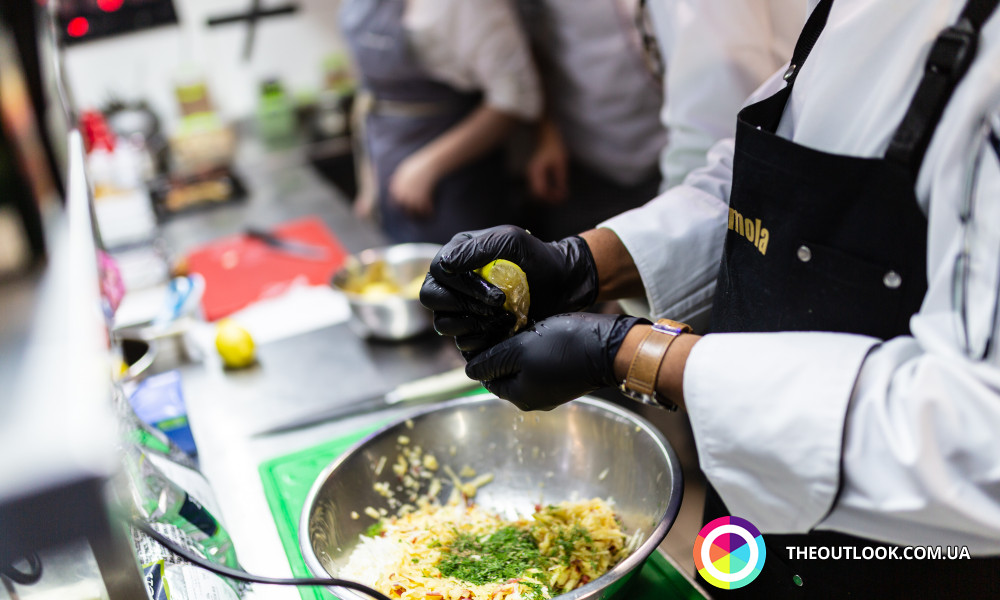 Chef Andile preferred to cook meat on the bone, a grill dish in South African manner.
See also: FEEL SOUTH AFRICA project
Ievgen Klopotenko is a chef who tries to change nutrition culture in Ukraine, overcome eating stereotypes and show that the culinary world is in fact very diverse so it isn't worth limiting yourself to few products and commonplace dishes. The cookery expert falls back on Ukrainian roots of a hundred years to present Ukrainian cuisine today without the century-long contamination. Ievgen cooked several traditional dishes in a pretty unusual for us interpretation. The chef introduced his colleagues to the Ukrainian borshch with plump lekvar and the smell of smoke, made a self-sufficient body of a parsnip and a select pâté.
Mahlomola Thamae, a famous chef, the owner of his own restaurant, an expert in planning and organizing hotel and restaurant business, worked his magic over a fish dish on an apple bed.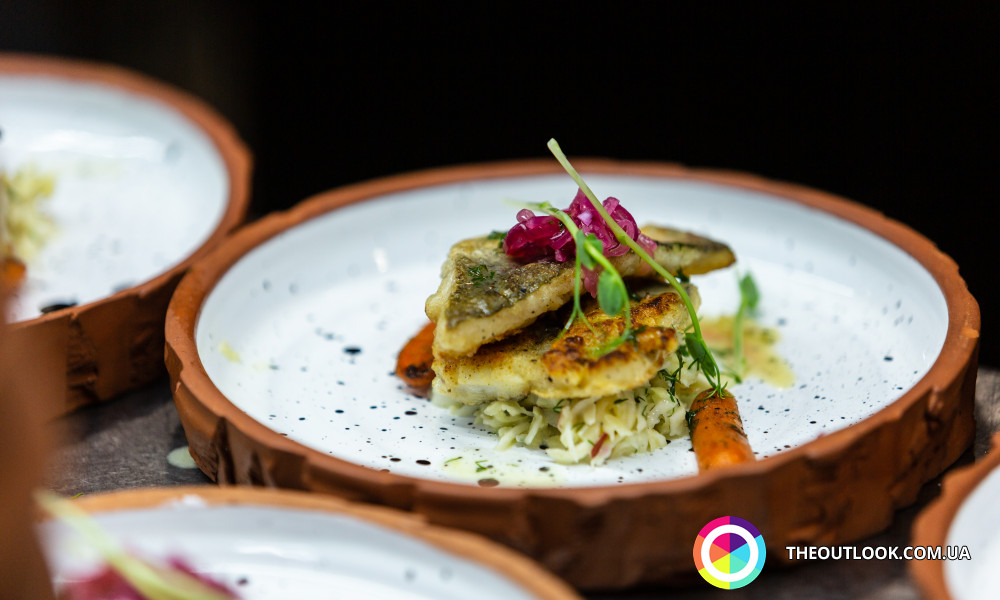 The OUTLOOK is glad to yet again facilitate establishment of mutually beneficial cooperation namely: to create a platform for experience exchange, attract initiative on all kinds of promotion of Ukrainian culture and present traditions of other states, give the incentive for better understanding of each other through the prism of cultural heritage.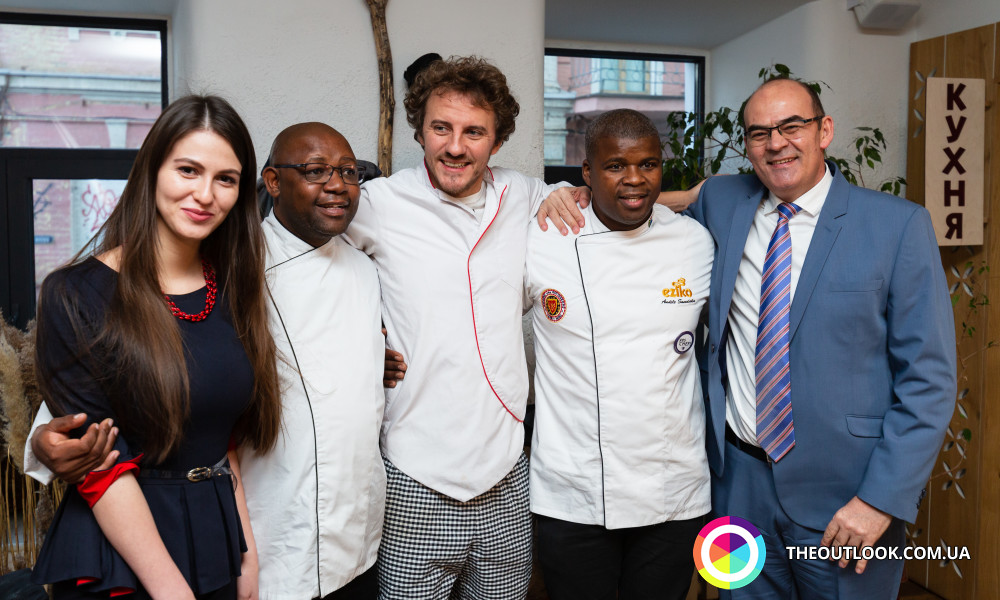 We would like to thank the partners of the event who supported the Feel South Africa project for their contributions to the development of bilateral relations between Ukraine and the RSA:
The Embassy of the Republic of South Africa in Ukraine and the Ambassador Extraordinary and Plenipotentiary of the RSA to Ukraine Andre Johannes Groenewald in person
Culinary Expert Ievgen Klopotenko
100 Years Back in Future restaurant and all of its employees
The guests of honor, Andile Somdaka and Mahlomola Thamae