Kyiv historic conference with participation of the Ambassadors of Germany, Poland, the Czech Republic and the EU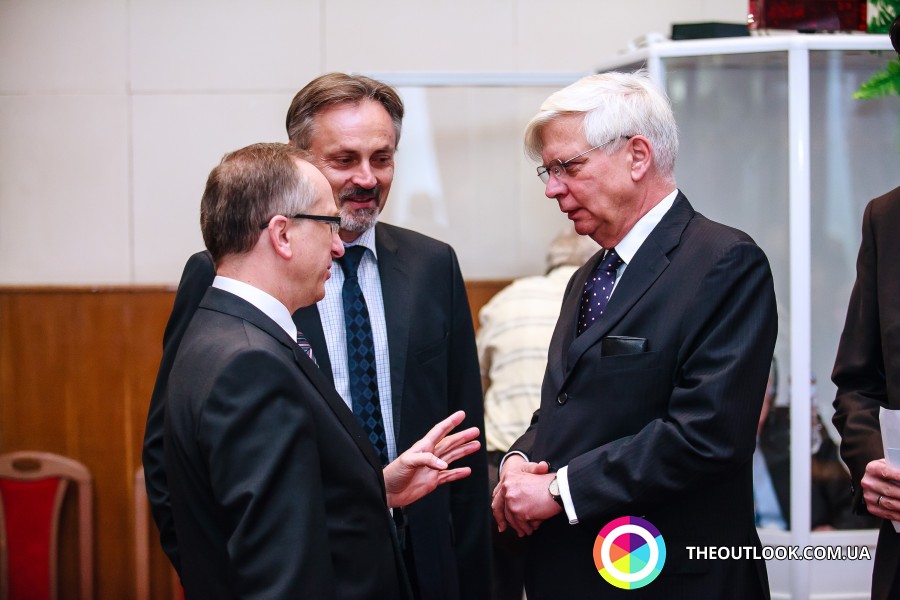 The event was held upon an initiative of the Austrian Cultural Forum in Kiev and the Embassy of Germany in Ukraine. The main subject of the forum discussions was the role of Ukraine in the First World War. Researchers from Ukraine, Austria, Germany, Poland and the Czech Republic made presentations focused on various aspects of Ukrainian history in the framework of the big disaster of the XX century.
The Director of the Institute of History of Ukraine, National Academy of Sciences of Ukraine Valerii Smolii made a foreword: This is a large-scale conference, it was organized by the Austrian Cultural Forum, the Embassies and the National Academy of Ukraine. And we tried to fully investigate the problem of the First World War.
The initial part of the conference program scheduled speeches of the Ambassador Extraordinary and Plenipotentiary of Germany to Ukraine Christof Weil, of Poland Henryk Litwin, of the Czech Republic Ivan Počuch and of the Permanent Representative of the EU to Ukraine Jan Tombiński.
Today, we expect interesting presentations that will allow everyone to expand understanding of the history of Ukraine in the First World War. – said in his opening speech the Ambassador Extraordinary and Plenipotentiary of Germany to Ukraine Christof Weil, he thanked everyone involved in organization of the event.
We are talking about the consequences of events that began in 1914 and lasted till 1918. It is very important to remember history and draw conclusions from the past. The XX century was tragic for Europe and for the whole world, so we need to learn from past mistakes – not to repeat them in the XXI. – said the representative of the EU Delegation to Ukraine, Ambassador Jan Tombiński, who also delivered a speech in the conference welcome part.
Further, the program of the event was divided into several blocks, each devoted to a specific topic. Ukraine in War and Military Conflicts, Occupation and Alien Guide, Memory and Historiography... The forum featured the following reports: Minister-Counsellor Dr. Jakub Forst-Battaglia, a representative of the Austrian Embassy in Ukraine, the famous Czech historian doctor of Historical Sciences, Peter Hoffman and other researchers.
Photo report from the event is presented in our gallery