Underground Brilliance of the Empire: Budapest Metro
After having spent merely an hour for a flight from Kyiv, I suddenly realized I reached the city where continental Europe's oldest subway is situated. And things that Budapest underground is famous for are not limited to this. OUTLOOK sets on a trip around metropolitan of one of the world's most beautiful cities. Want to go down?
Many-centuries-old Budapest was considered second most important city of Austria-Hungary. And although the state only existed for slightly over 50 years, grandeur and dignity of the empire haven't evaporated. It is suffice to take a look at the building of Hungarian Parliament. A single accidentally-casted look won't be enough, though – there is no way you can take your eyes off of this masterpiece of architecture and will spend several hours near it.
Upon a walk beneath planetrees along Bajza Street, I decided to cross the road – to have a closer look at one of the buildings. I noticed a typical underground walkway, went down – to find subway there to my surprise. A small and cozy station almost free from people turned out to be located at a funny depth of some five-seven meters.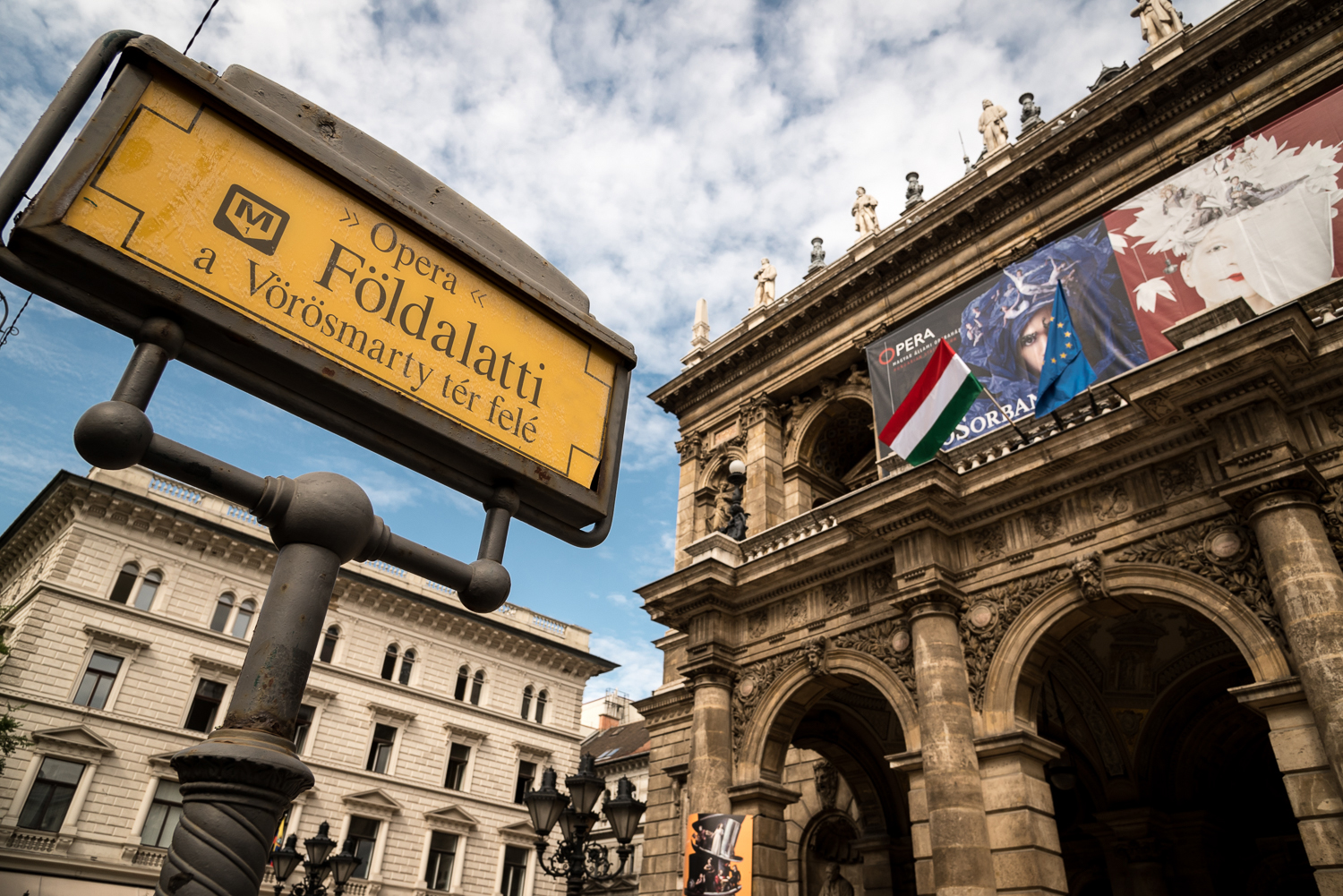 Photo welovebudapest.com
This is how I got to the oldest subway in continental Europe (with prejudice to its first prototype – a 600-meters-long Tunnel or Tünel in Istanbul). First stations on current yellow line were built in 1896 – to commemorate millennium of "Conquest of the Homeland". Local citizens are positive: a little less than 900 years prior their predecessors came to Danube to found Budapest. Ceremony of the line's launch – and that was 10 stations at once – was honored with the presence of Emperor of Austria-Hungary Franz Joseph himself.
It is very much possible that they came up with a pompous reason to launch metropolitan later because construction of the subway began as far back as in 1870. In 19th century Budapest was one of the fastest-growing cities of Austria-Hungary and citizens were suffocating without new means of transport.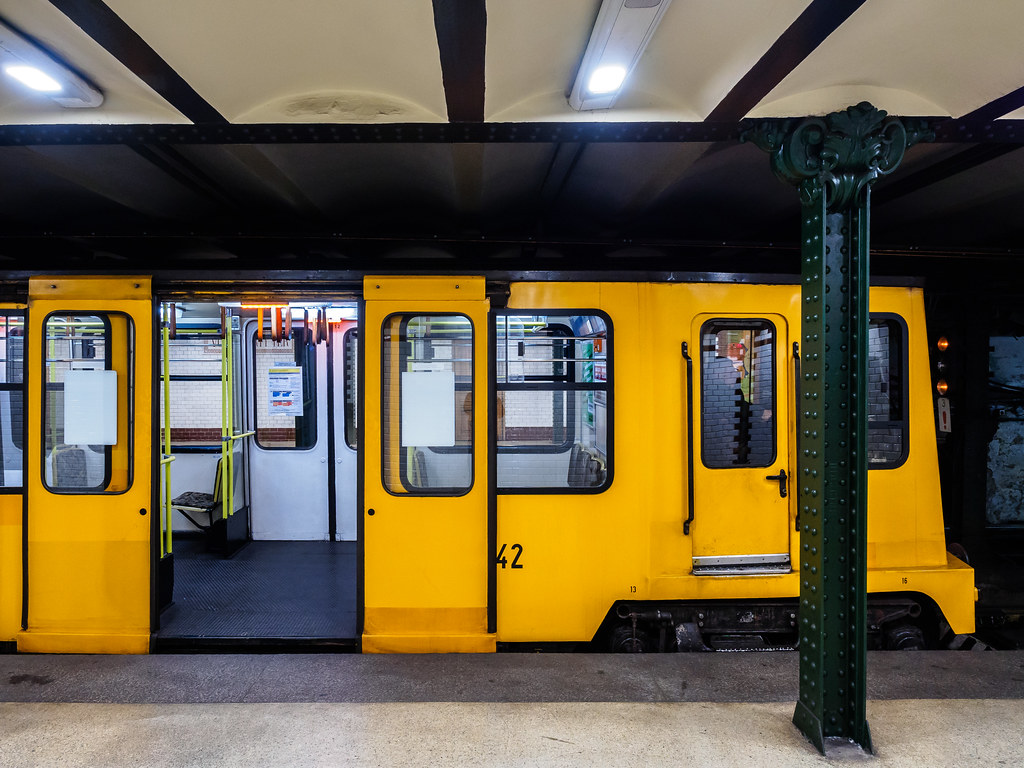 Photo hiveminer.com
Everything remained just as it was in early 20th century there: for moist-protection's sake walls are carefully decorated with tile, wood and cast iron in the style of modern. The word is that Vörösmarty Street station still has centuries-old table preserved on it. Several minutes later a tiny 30-meter long yellow train arrived at the station; it looked like a funicular tram. It can transport the maximum of 250 people at once in four cars – twice less than what we are accustomed to.
Read also: METRO beauty
I entered it to reach the next stop in a minute: spaces between stations are very short there – 400 meters on average. Before departure train makes a sharp and loud sound – this way passengers were informed that cars were about to start moving a century ago.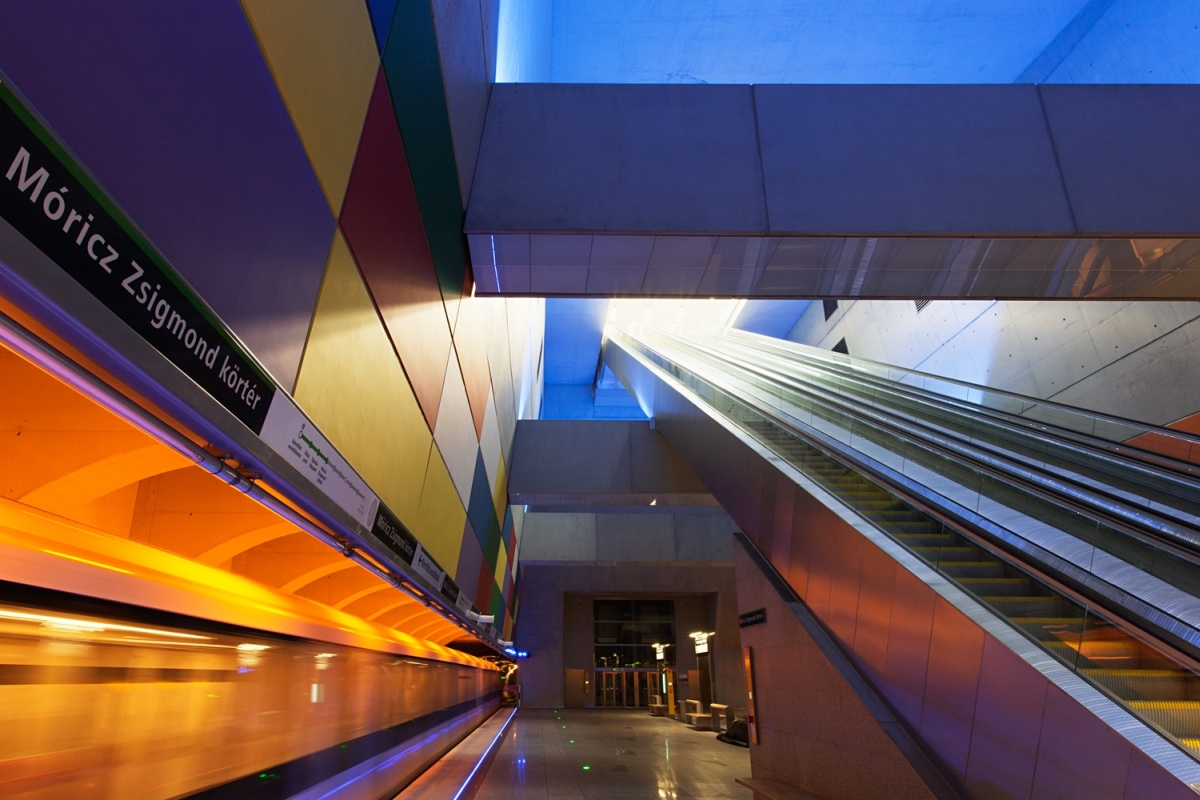 Photo architectforum.eu
The oldest line, yellow one, accounts for 11 stations, its length slightly exceeds four kilometers. Hungarians don't even reckon it among metro lines and habitually call it in old-fashioned way "a földalatti" ("the underground"). The subway runs beneath central up-market avenue of the city, Andrássy Avenue, and is one of the city's landmarks.
Against the background of touching Yellow line other three lines of Budapest Metro – blue, red and green ones –are quite something. Their construction began under socialist Hungary, in mid 20th century. On the blue line I suddenly saw cars, painfully familiar to every CIS citizen, made on Mytishchi Car-Making Factory. Born in 1970-1980 they very much look their age. Only on the inside they were slightly modernized not to clatter and also seats upholstery was changed. Truth be told, in 2012 little by little these cars, that are in fact worth becoming museum exhibits, started being replaced with modern ones.
Фото bkk.hu
Another distinctive of Budapest Metro – there are no ticket barriers there. Tickets are only valid an hour after you put them into a special validating punch. Basically, you can enter subway and get wherever you need just like that, nobody will stop you. But you don't want to do that – right there in a car or by an exit from the subway you can be halted by inspectors. These intimidating men or even women with red bands on their sleeves can fine you for the amount that surpasses the cost of 65(!) trips.
Cover photo hiveminer.com