Fourth International Golf Tournament "Ambassador's Cup"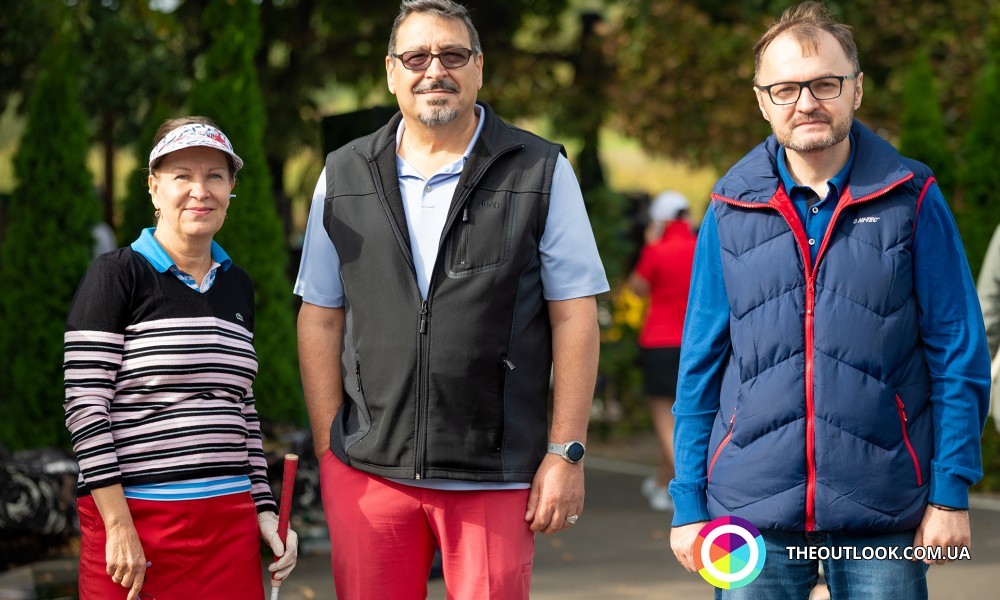 The International Golf Tournament "Ambassador's Cup" is a sporting event for diplomatic guests has been organised by GDIP together with "Kozyn" Golf Center for several consecutive years.
Ambassadors Extraordinary and Plenipotentiary, employees of the Embassies of Austria, Belgium, Azerbaijan, Greece, Iraq, Canada, Moldova, Palestine, Poland, South Africa, Slovakia, Sierra Leone, Turkey, and Montenegro, representatives of international organisations, including the US Agency for International Development (USAID), the United Nations Office in Ukraine, and the Organisation for Security and Cooperation in Europe. The event was also attended by employees of the State Department of Affairs, the Ministry of Foreign Affairs, the Ukrainian Institute, and partners of the GDIP took part in the tournament.

The Fourth International Golf Tournament Ambassador's Cup was won by Anton-Josef Hagen, Coordination Analyst at the United Nations Office in Ukraine. Christopher Russell, Policy Analyst of the US Agency for International Development (USAID) became the runner-up, and the third place was taken by PäiviDajani, the wife of the Ambassador Extraordinary and Plenipotentiary of Palestine to Ukraine. The winners were presented with prizes from sponsors of the event.
For those who did not participate in the tournament, a golf training session was held giving guests a chance to try their hands at club-swinging and ball-hitting. The exclusive training was conducted by David Carney, a professional golf coach working with pros of the first and second levels. The sightseeing excursions around the golf course, where the guests had an opportunity to root for their teams and playerswere also held.
The main attraction of the evening was the performance of People's Artist of Ukraine Nataliia Mohylevska and students of her own establishments: "Talant School" and "AllGoRhythm" school
Heidi Amin, Attaché of Embassy of the Republic of Austria in Ukraine thanked GDIP for the opportunity to join this tournament and noted: "The game was challenging today, with united the teams. It was also a sheer pleasure to meet the Ukrainian community of golf connoisseurs, and the warm welcome and high level of organization left a great impression of the event. For me, golf is the best way to spend a weekend outdoors. Favorable weather, pleasant environment and opportunity to do your favorite sport make a vacation ideal".