Cities of the world, unite!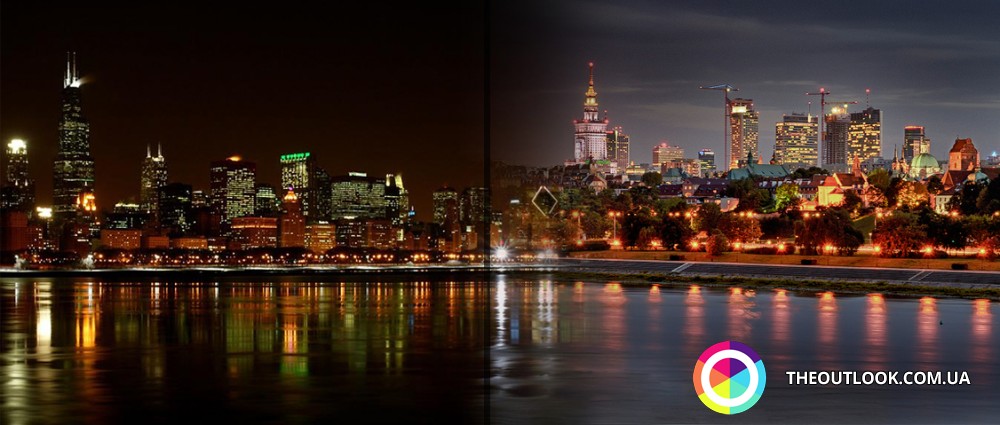 For more than 50 years a World Day of Twin Cities falls on the last Sunday of April. The beginning of the World War II is considered to be a starting point of town-twinning. Enthusiasts from Coventry – a major industrial centre of England which survived intense bombing by the Nazis – sent to the Soviet Stalingrad, the city of the same level of industrial development and population, letter supporting confrontation to Hitler. In return they got a warm and appreciative response.
Warmed up by struggle against the common enemy, rapprochement of the USSR and UK residents accelerated after the terrible battle of Stalingrad. Since then, the museum of the hero city on the Volga River hosts sword and tablecloth – gifts from Coventry representatives, who also sent considerable financial aid. Delegations from twin towns actively visit each other even today, sharing managerial experience and cultural heritage.
Volgograd-Coventry
Experience of Volgograd and Coventry set a classic example for other cities connected by links of brotherhood. Nevertheless, the tradition origins from the year of 836, when inhabitants of Paderborn (Germany) and Le Mans (France) decided to get closer despite the distance. Middle Ages experience was incarnated after a millennium: in 1905 the small towns Keighley (England) and Poix-du-Nord (France) became true pioneers in twinning, which gained popularity later on in XX century.
Due to political factors such as demonstration of international unity, the phenomenon of twin cities became quite obvious after world wars. The cities twinned not for the sake of good manners, but guided by the existing bonds or similar status. There were exchanges of delegations between pretentious capitals of states having sea ports, hardworking industrial centres, noble university communities. And if in the Soviet Union the question of who shall be a friend was answered on the highest level, in Western countries it was bottom-up initiative.
So, Chicago twinned with Warsaw since a numerous Polish diaspora settled there. Other American city, Portland, found a kindred spirit in Bologna possessing similar educational and cultural traditions and even the same approach to meals.
Bologna - Portland
British Nottingham and German Karlsruhe twinned by common concern of building tram tracks. Spanish and American cities with the same name Toledo have been friends since 1931. Relationship may strengthen within the same country: couples Hanover – Leipzig and Hamburg – Dresden still remembered Iron Curtain divided Germany.
There are also quite amusing cases of fraternization. So, the Scottish village of Dull in partnership with the American town of Boring are looking for way to use their disadvantageous titles for tourism development. And the residents of Wincanton (England), Gennes (France) and Lana (Germany) have acquired as friend a fictional village of Ankh-Morpork, a central point of events described in The Discworld series by fantasy author Terry Pratchett. It seems that the Brits benefited the most from the virtual fellowship. At their request, the compatriot writer personally compiled a list of 14 names for the streets connected with the events of his novel. Two of them – Peach Pie Street and Treacle Mine Road – have been approved and now adorn the signs Wincanton. Besides, according to the Mayor of the city, three families have moved there because of friendship with the cult of Ankh-Morpork.
So, the unity of citizens is not only useful, but also brings a good mood. However, not many can maintain a really fruitful relationship. Those cities which in Soviet times acquired twins, now do not know how not to lose face in front of an international delegation as government funding is not always provided for such purposes. Whereas in the USA, EU, China there were established special government organizations to support this tradition.
The idea of twin cities some kind of losing romance in practical modernity. Often, a twin is being looked for under criterion foreigners will help us. Though saying that Friend in need is a friend indeed is still valid for such situations. Often some cities repudiated any connections with their twins due to estrangement in relations between governments. However, there are examples to the contrary, when cities in case of disaster support each other with humanitarian aid in contravention of any political tensions.
As for partnership in our country, it demonstrates little difference from its international counterparts. Most capitals, as befits its status, contains friend list of Kyiv. Other Ukrainian millionaire cities are satisfied with shorter, but still significant lists of twins. Noteworthy is also the story of Chyhyryn which twinned with Sevastopol , but ... Californian. Rovenky town of Luhansk region could not miss the chance to strengthen relations with Rovenky situated across the border – in Russian territory. Poltava got as a twin nothing less than Nice!
Nice -Poltava
And well-known to all arriving and departing passengers Boryspil plans to legalize kinship with Nablus in Palestine. And if in some cases the relationship between cities can be explained, or at least some speculation can be dragged in, here we leave this puzzle in the care of the most inquisitive readers...
Photo from open sources