Hanging Out In Pakistan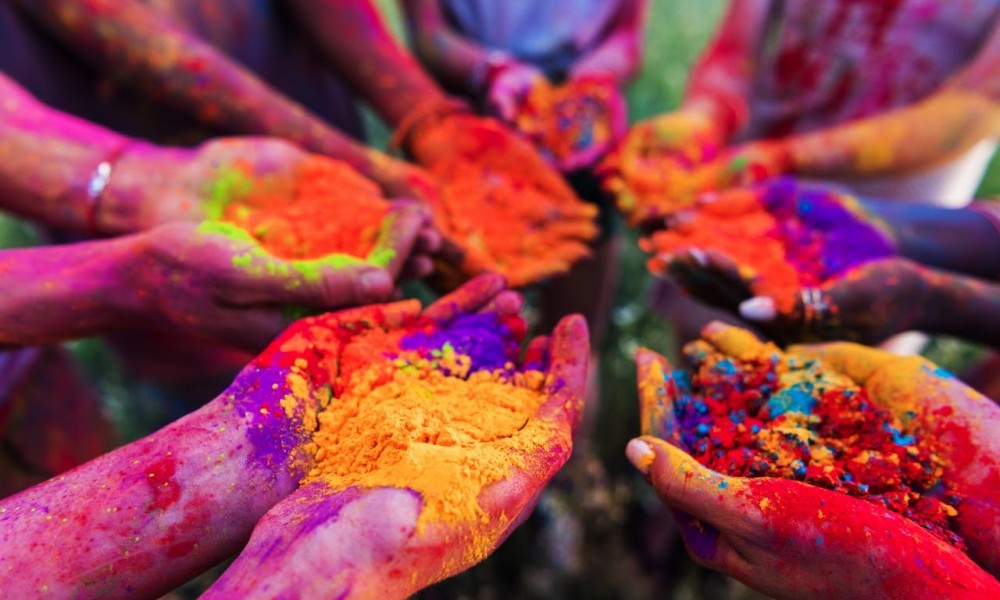 OUTLOOK studied the brightest Pakistani holidays, because the saying goes for a reason: people live same way they hang out. An amazing game of history. Pakistan appeared on political map relatively short time ago yet one doesn't have the heart to call it 'young' for it is inhabited with heirs of one of the most ancient civilization.
Nowadays it is second most populous Islamic country of about 190 million people with own traditions and customs living in it.
Many things have transformed in Pakistan over the years but ancient customs remained preserved till now. Numerically insignificant Dard people of Kalasha that mainly neighbor with Islamized population are still adherents of heathenism. Ordinary in terms of habits but wise when it comes to common life issues, these people are particularly zealous in protecting distinctive character of their culture. Kalasha's love to dances and music fostered numerous holidays. The most remarkable of them is Joshi. It is celebrated on May 14 and 15 and marks incoming of spring. Houses are decorated with flowers in these days, men put on new clothes and women – also bright and heavy accessories. During the festival it is customary to milk cattle and exchange dairy products with neighbors and friends after that. In the evening the whole tribe heads to hill slopes to continue celebration.
Heathen holidays are in perfect accord with modern ones, in particular, Shandur Polo Festival. The tournament has been held in the first week of July since 1936. Traditionally, two teams from Chirtal and Gilgit valleys participate in it. Long trade rows and campings emerge on the banks of Shandur Lake for the period of the festival. Vendors insistently offer tourist to buy all kinds of goods hoping to profit from reach foreigners. It is rather hard to get to Shandur – two-day-long trip in mountains along lacet isn't everybody's cup of tea; however marvelous views and exciting polo game will become a reward that's worth it.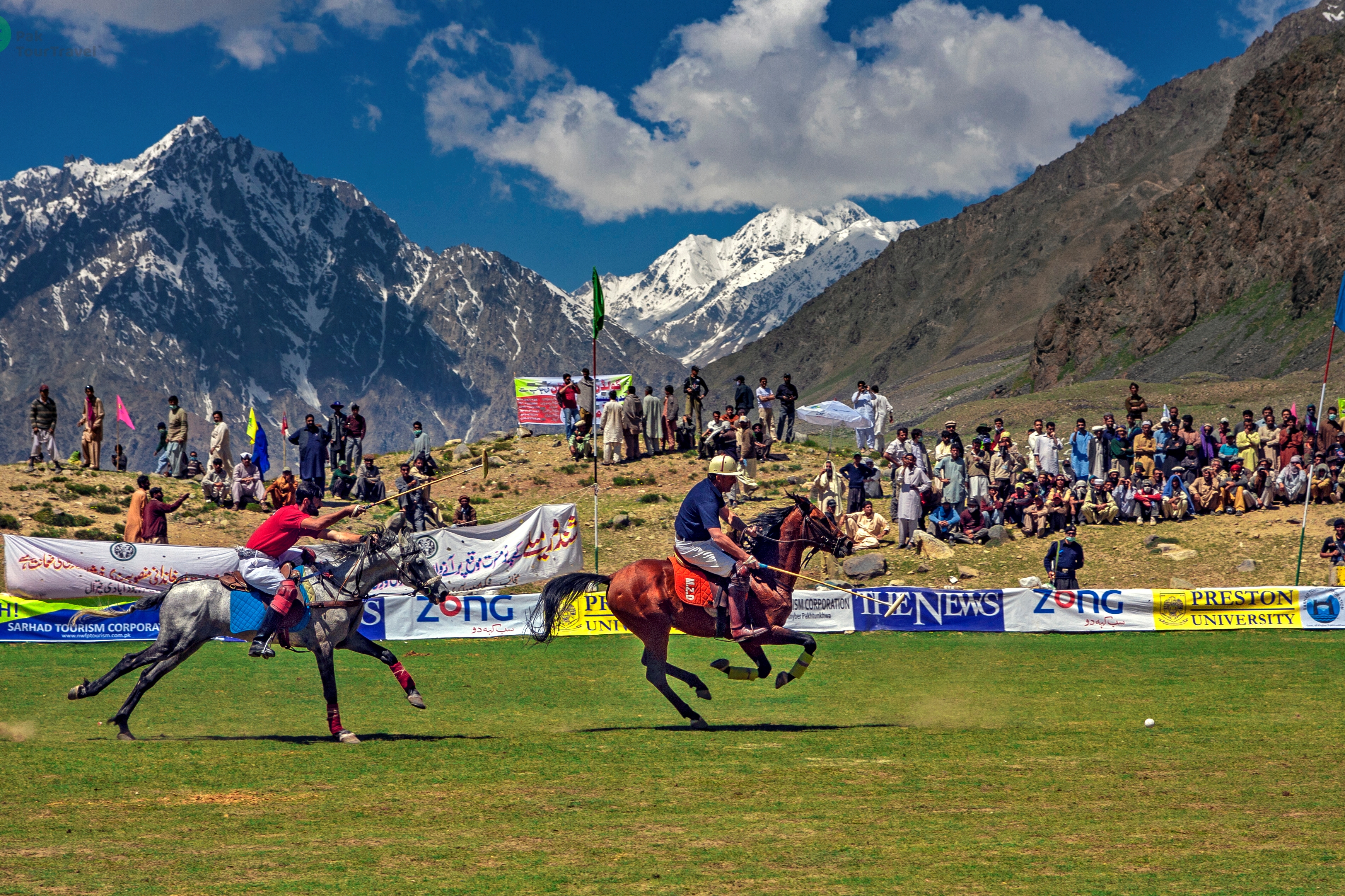 Photo paktourtravel.com
We have already mentioned that almost entire population of Pakistan profess Islam. No wonder that religious holidays are particularly revered here. One of them, Eid al-Adha or Kurban Bayram, is celebrated to commemorate sacrifice of prophet Ibrahim. In order to make everything in time, preparations for it start well in advance: goats are bought, gorgeous bells are put on them, goats are decorated with ribbons, fed abundantly and let to have enough of walk. When Eid al-Adha arrives, they are sacrificed. At that it is done everywhere: on walkways, in squares, yards and parks. Men with huge knives run around in blood-stained aprons, corpses hang on trees and animal screams are heard from all sides.
It goes on like that for the whole day long and in the evening streets get filled with luring smells of roast meat. Pakistanis put on their best clothes and whole families gather for a meal. The festival lasts three days – golden times for needy and beggars that come from far and wide. Local poor folk know that in Eid al-Adha it is customary to serve food to those who cannot afford it themselves. Tents are set in front of rich houses where they can count on viands.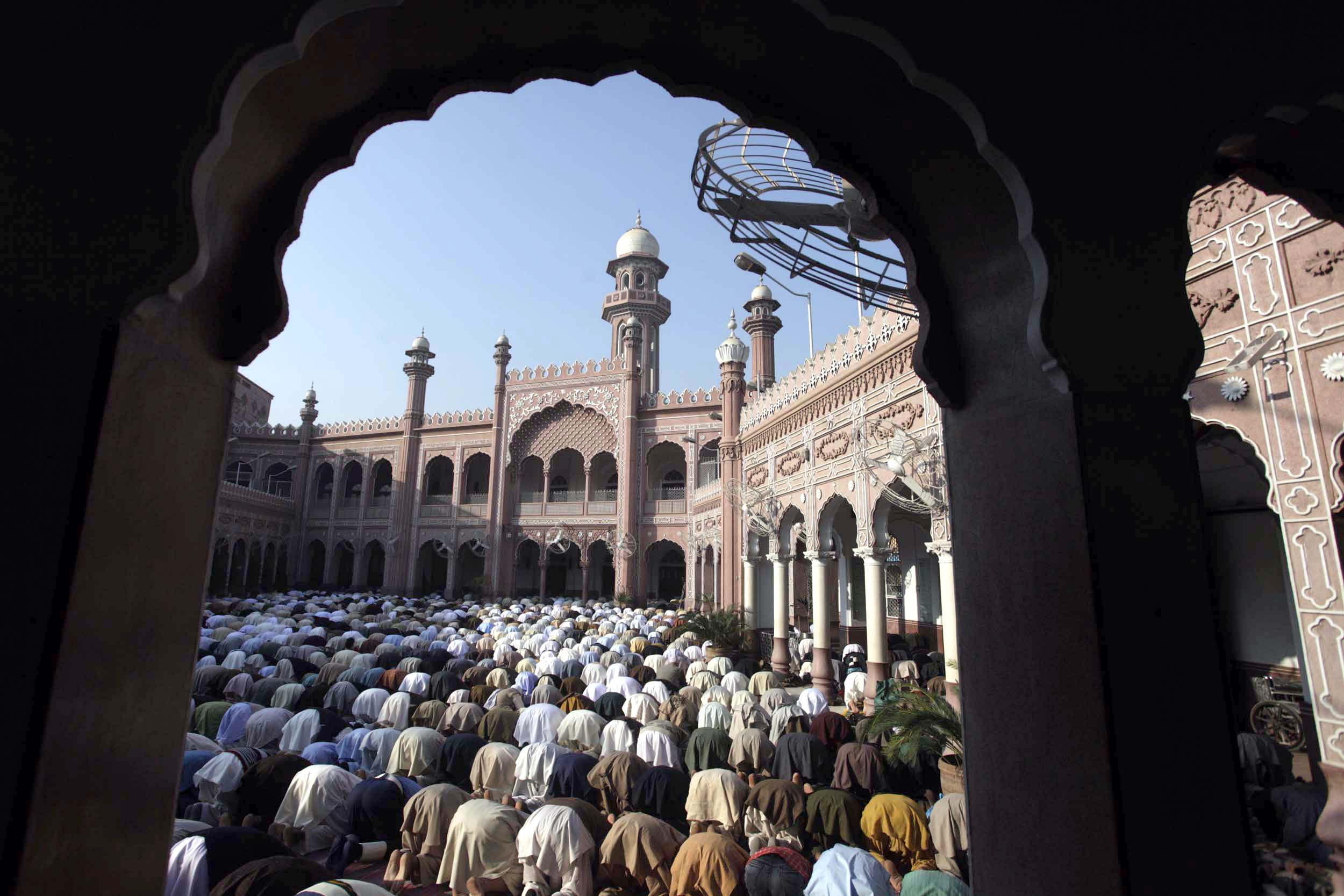 Eid al-Adha in the mosque of SunehrionSaddarroadin Peshawar
Another Islamic festival – Eid al-Fitr that honors the end of Ramadan – is celebrated on especially noble scale. During last couple of days of the sacred month Pakistanis set on a trip around shops looking for presents for close ones, products for festive table and for new clothes. Cakes enjoy particular popularity – demand on them goes through the roof with long queues gathering outside confectionaries. Decorated with shiny bright-green, yellow and blue bracelets, domes and frescoes from mosques, Eid al-Fitr cakes rather resemble works of art then food. On the eve of the event Pakistan turns into a huge anthill where everyone is engaged in one's own business. Light decorations are being installed in the streets and tables are set out for the evening's first meal after fast – festive fuss reigns everywhere.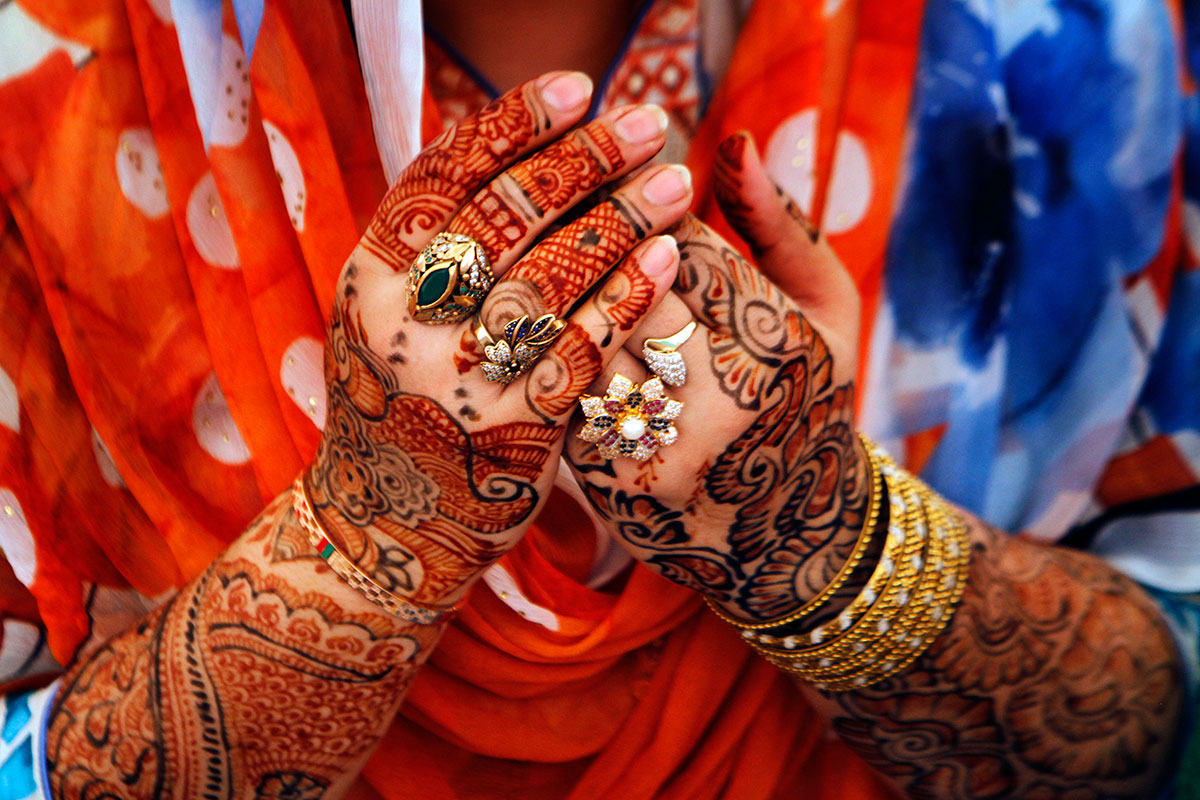 Photo aljazeera.com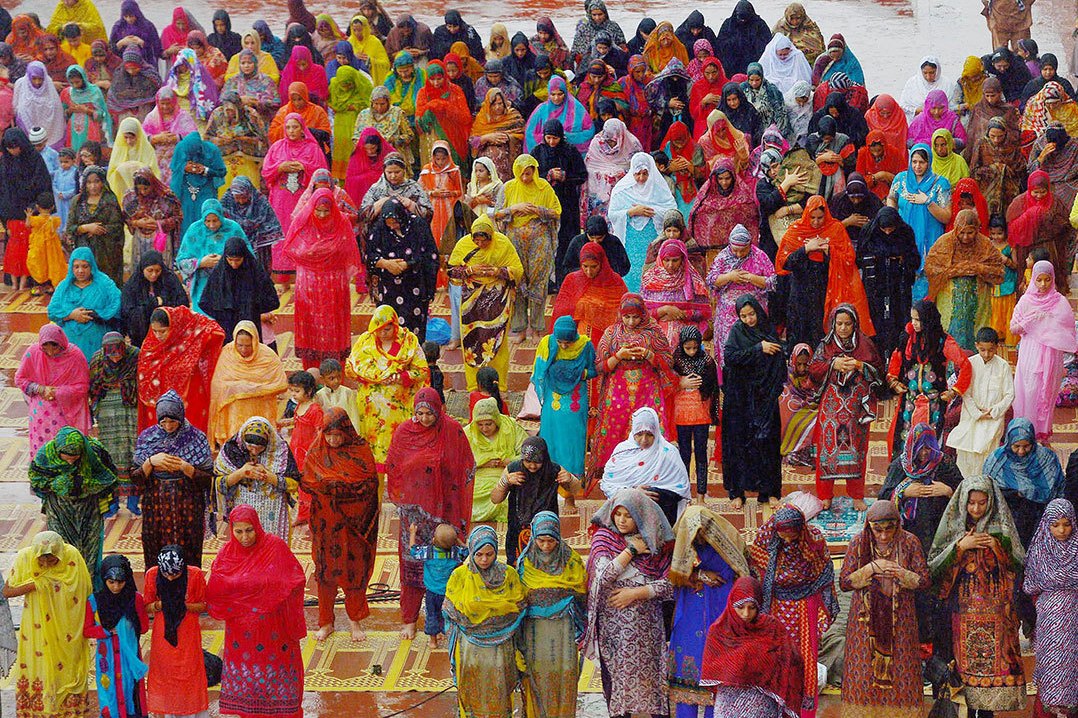 Photo dawn.com
Should you happen to be in Pakistan in late February or early March, we advise you not to miss Sindh National Horses&Cattle Show. It is traditionally held in Fortress Stadium trade centre in the country's second largest city Lahore. Aside from participants of the exhibition, locals and numerous tourists come here in order to have a look at this parade of animals. Highlight of the show is dances on horses and camels, vaudeville with participation of stunt actors and performance by military orchestra.
And to conclude with, here are a couple of words about spring holiday of Holi. Although it is believed to be Indian national holiday, it is among favorite ones in Pakistan as well. Also known as the festival of colors, it symbolizes the end of winter and nature's awakening from sleep. Streets turn into multicolored spots for two days. It may seem to a western person who happened to be in Pakistan during Holi like some kind of carnival: bright columns of people that move to the sounds of drums and carols, strewing each other with colored powder are quite impressive. The celebration is so colorful and exciting that it was adopted by European countries. In spring of 2013 Holi was first held in Kyiv.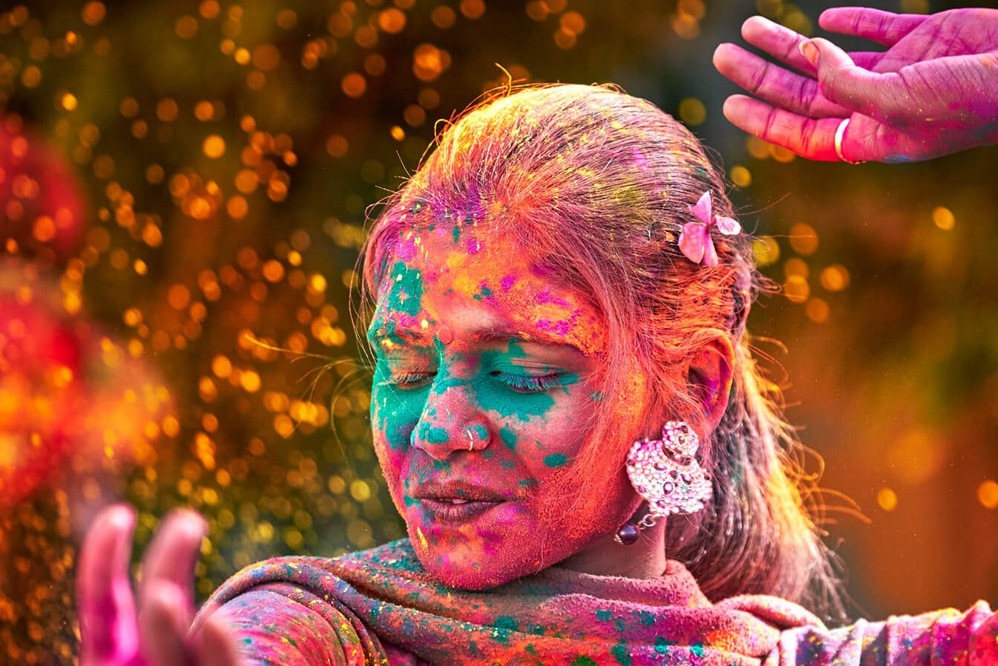 Photo pakistantourntravel.com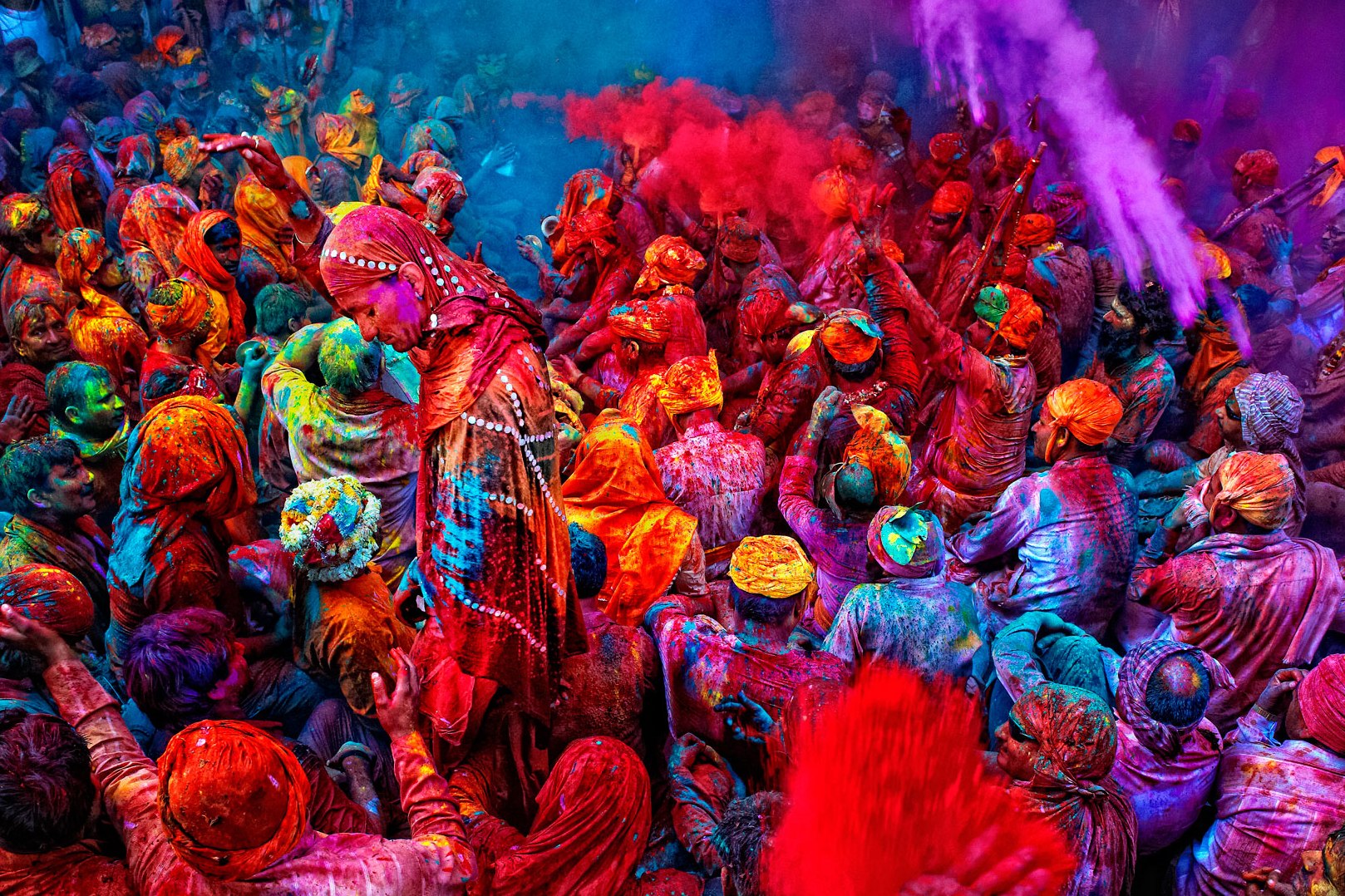 Photo parhlo.com
Cover photo patelbros.com