Cambodia Should Be Inside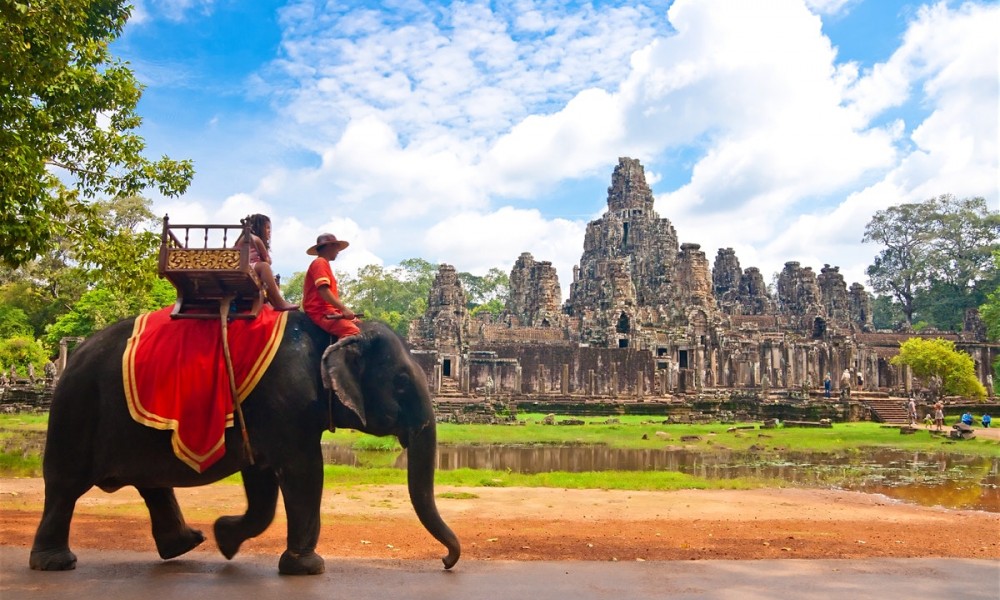 In the very heart of jungles, surrounded by a stripe of water around the perimeter, a huge regular-shaped rectangle that seems like it is giving geometry classes to the starts overlooking it is situated. Silent skies saw times of shiny glory and painful descent of this amazing object. Over five centuries it had been the prime pearl of the mysterious Khmer Empire, its crowning glory and its enemies' envy.
World's larges religious complex – Angkor Wat – effortlessly sets records and boggles its guests' imagination just as easily. To find something that's never been lost… French globetrotter Henri Mouhot, who spent many years working as his native language teacher in Russia, thought his eyes were deceiving him. A wearisome tour into the depth of unexplored jungles brought him to an immense monument of Medieval Ages that seemed like it was opening an ancient capital of Khmer Empire Angkor. An amazed explorer was welcome by Angkor Wat – Temple-City, the silent keeper of Cambodia's lost grandeur. By means of lips and pictures of the Frenchman it would for the first time win hearts in colonial Europe, where for a long time they were failing to believe in the existence of architectural diamond in tropical wilderness of South-East Asia.
But actual discoverer of the temple was Portuguese monk Antonio da Madalena. Three centuries prior to the "discovery" of the Frenchman this was how he described what he had seen in Cambodia: "… construction… that has all the refinements which the human genius can conceive of". And although by that time the temple was ravaged by enemies of Khmers, it threw a Western outsider off his feet with its perfect proportions and truly unique architectural style.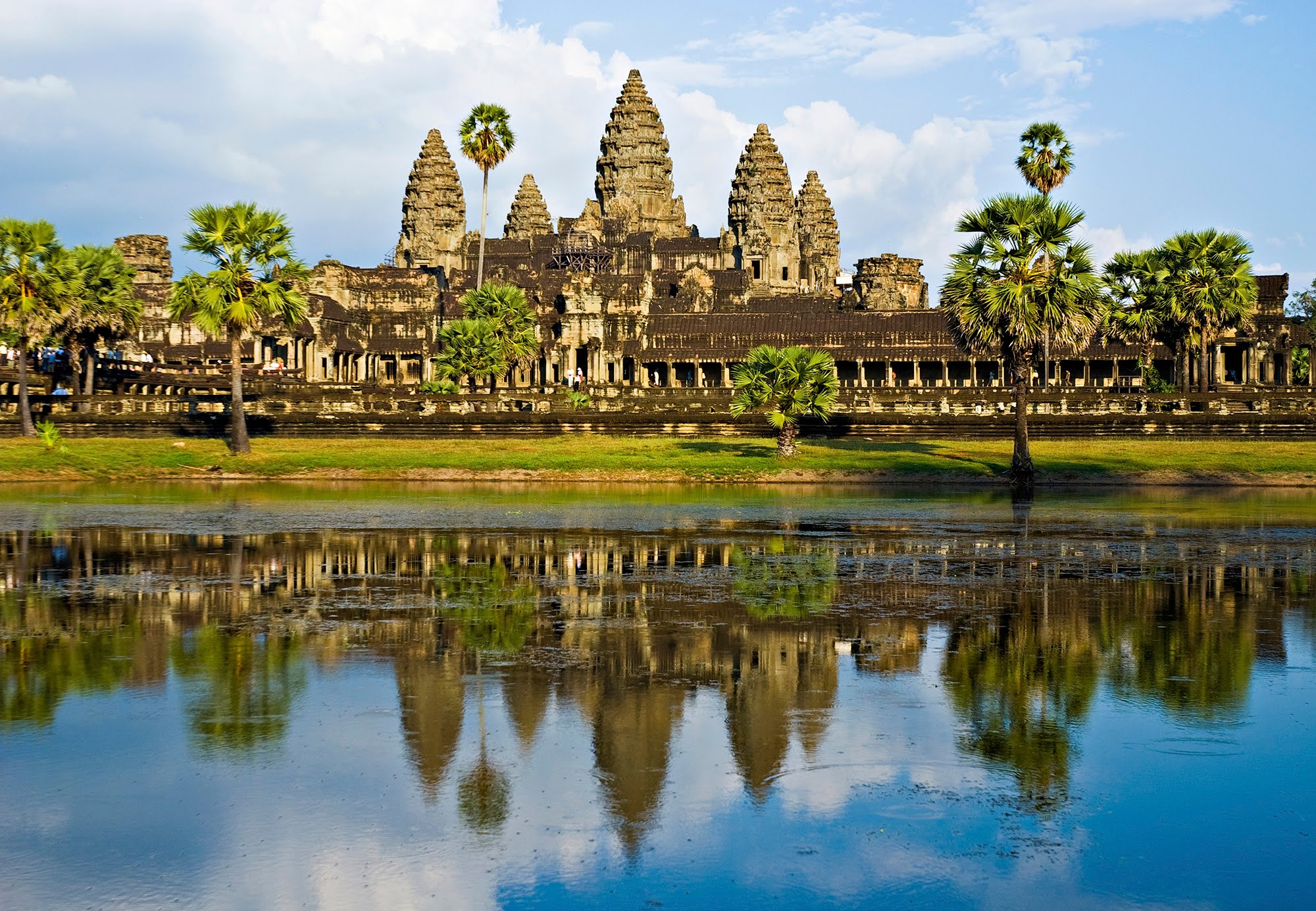 Photo thesuburban.com
Fancy Taj Mahal that instead of white domes is decorated with stone lotus buds and replace white pomposity with gravity of gray sandstone – and you will get a vague image of Angkor Wat that outdoes Indian pearl in both scale and age. 200 meter wide moat filled with water surrounded the complex from all the sides with only two bridges leading to the isle. And it wasn't for no reason that so-called gopuras (that means towers in Hindu culture) were overlooking entrance gate. They used to complete Temple City's security and emphasize its grandeur.
Read also: Appeasement and beauty. Impressive temples of Asia
When you've found your way inside Angkor Wat, first thing you pay attention to is thousands men, deities and legendary animals that live lives of their own on kilometers-long bas-relieves and give visual idea of what was going on in the Empire and its capital many centuries ago. All of them are scenes from Khmer and Hindu epics "Mahabharata" and "Ramayana". Wall paintings are our wordless fellows on our way to the heart of the temple, central sanctuary with the highest tower. In order to climb to it you'll have to take almost upright stairs.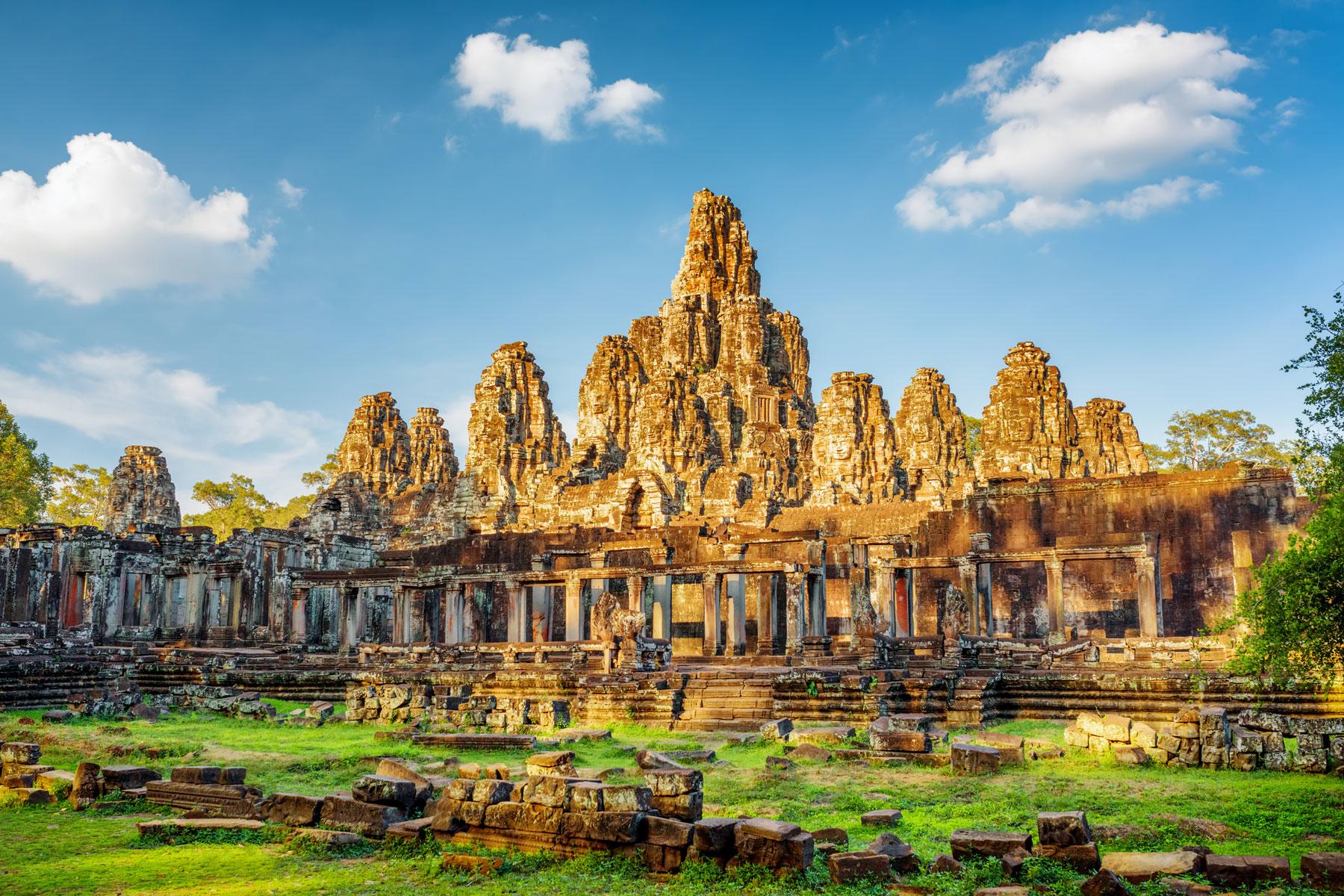 Photo fodors.com
Such difficulties do not scare tourists away; their daily inflow to Angkor Wat constitutes impressive 20 thousand persons. Guests of the Temple City are told about its controversial history that doesn't answer the question why inhabitants of Khmer capital abandoned it in 15th century. Tour guides also let tourists in on secrets of bas-relieves and at the same time explain principles of the complex's five towers location from the perspective of Hinduism. They astonish travelers even more when they describe methods of construction of Angkor Wat because stones of the temple were worked into places to fit each other with pinpoint accuracy without the use of connective mortars at that. There is also a legend suggesting that the Temple City was built from top downward. However, even scientists have troubles explaining such a phenomenon.
Photo angkorfocus.com
Nevertheless, we should bear in mind that in our times (that may be excessively cynical ones) everything great makes it into mass culture sooner or later. Angkor Wat, too, failed to avoid such a fate. This territory became shooting location for movies, the most famous of them being about Lara Croft, in which Angelina Jolie, mother of many children, turns out to be stronger than all the men of the globe. Also, in January, 2011 British rock musicians Placebo performed a charity concert there and even eliminated all unprintable words from their songs – seemed like nothing other than a tribute to sanctuaries around. This is why one should get to Cambodia as soon as possible until it becomes irrevocably touted to the utmost. By the way, previously they had little liking of outsiders in the Temple City – there was a reason it was surrounded with a huge moat where crocodiles were raised.
Cover photo lonelyplanet.com