The Sistine Chapel Illusions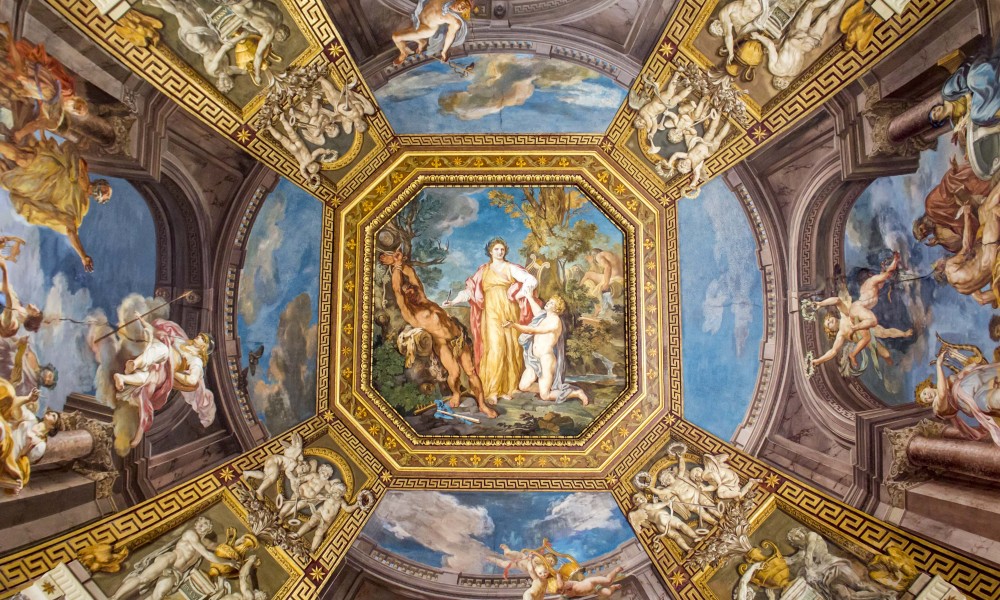 More than fifteen hundred years ago Romans were awe struck when they caught the very first sight of the Sistine Chapel. After that masters of painting were born and dead as well as whole pictural art styles. And contemporaries of you and me gape on the distinguished temple.
However, while admiring another line intricacy and allusive painting theme, bear in mind that beneath the plot of glossy surface, as per usual, stand painfully familiar disputes with an impatient client, unpleasant surprises from nature and damaged health of painters-executants.

The Sistine Chapel, according to original project of Pope Julius II, resembled quite unelaborated composition: central image of Jesus surrounded by twelve disciples located in triangles on the periphery of the ceiling. Michelangelo Buonarotti, who was charged with the task of depicting something in his comprehension so poor, put it mildly, was not thrilled. And at times it is hard even for pontifices to argue with a stubborn genius… So, after an eternity spent in longstanding blandishments, the Pope approved iconography amplification in the discretion of the maitre. Thus, Old Testament themes were added to the project of the future Chapel and prophets and prophetesses took places of disciples.
Read also: I came, I saw, I built. Masterpieces of Giovanni Lorenzo Bernini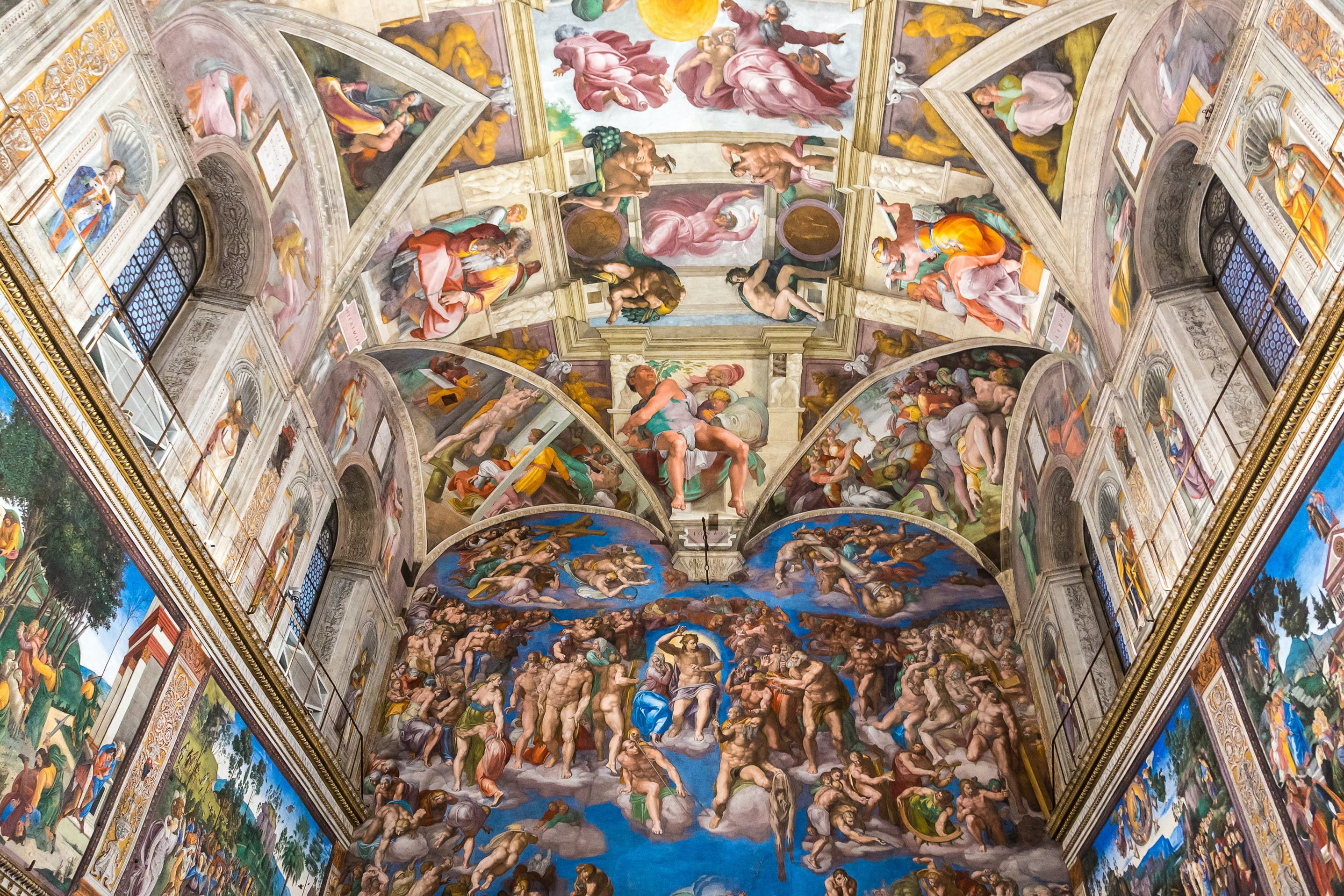 Photo pinterest.com
However, these were only first difficulties. Unlike Julius II, nature turned out to be a less cooperative lady. It is hard even for great frescos to resist moistness that was spreading its grey spot on the plaster. Michelangelo's assistants had to be fixing the problem all the time. Without their help a quick-tempered artist would have dropped his work after another conflict with the Pope. Say what you will, but relations between the two were both dramatic and humorous. Payment delays, regular preponement of the due date (perennial problem, isn't it?) and hasty tempers of both pontifex and Buonarotti turned the process of the Sistine Chapel designing into a farce tragicomedy with continuous impingement upon ambitions of the both parties.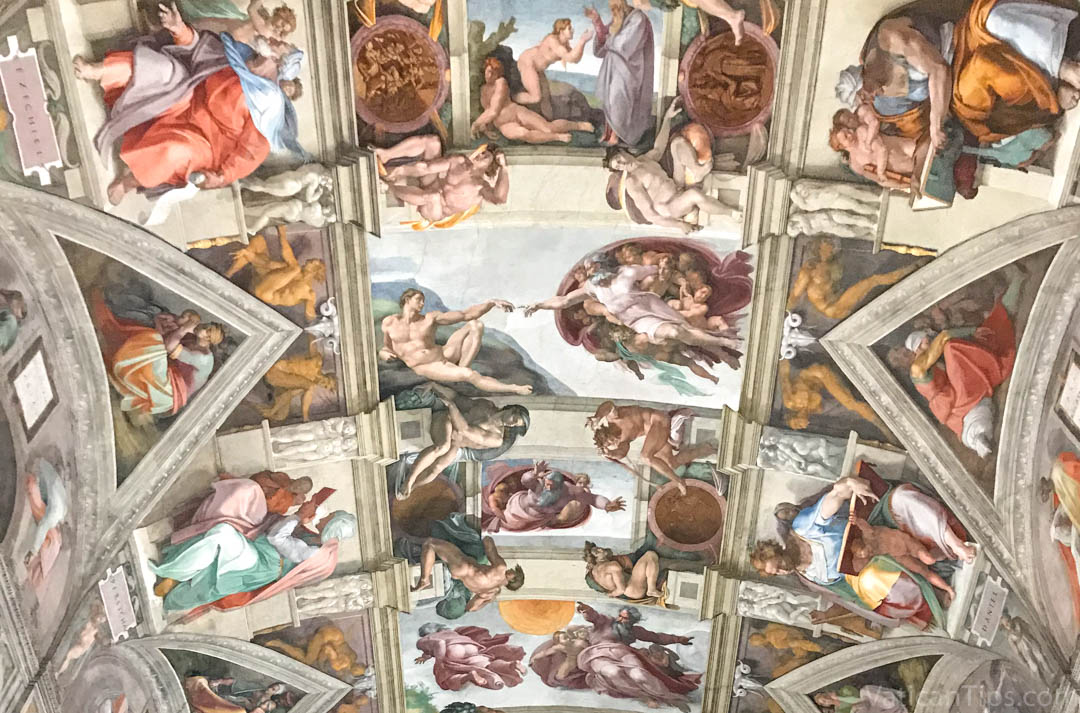 Photo vaticantips.com
The fact that the master was lying around the clock in his "flying" scaffolding with his head thrown aback is a matter of common knowledge. But there are hardly many people who know that due to his outrageously fanatic nature, Michelangelo also strictly forbade anyone at all to enter the premises in his absence. He couldn't shake concerns about intruders and it was keeping him on the alert. Once he even decided to waylay them. By virtue of the genre, the worst suspicions proved true: there was a stranger in the chapel. The master, furious because of the fact that his prohibition against entering was ignored, started pelting wood blocks and anything that had a slightest ability to fly. And even the fact that it was the pontifex himself withdrawing from the crime scene (he decided to bribe security guard and get an eyeful of the half-finished order) didn't daunt on the pissed off Buonarotti. It was this exchange of pleasantries and panels that had an impact on the final cut of the temple. Michaelangelo forbade gold-plating of the ceiling reasoning it with pretended complicacy of repeated scaffolding installation. Then again, even without precious metals the Sistine Chapel cannot be denied elegance and splendor. And all this owes to so called illusionistic architecture – a peculiar network of ribs, shields, angels images and nude bodies. Pictures of shells (symbol of Mother Mary) and acorns with oak leaves – the symbol of papal family della Rovere were no rarity as well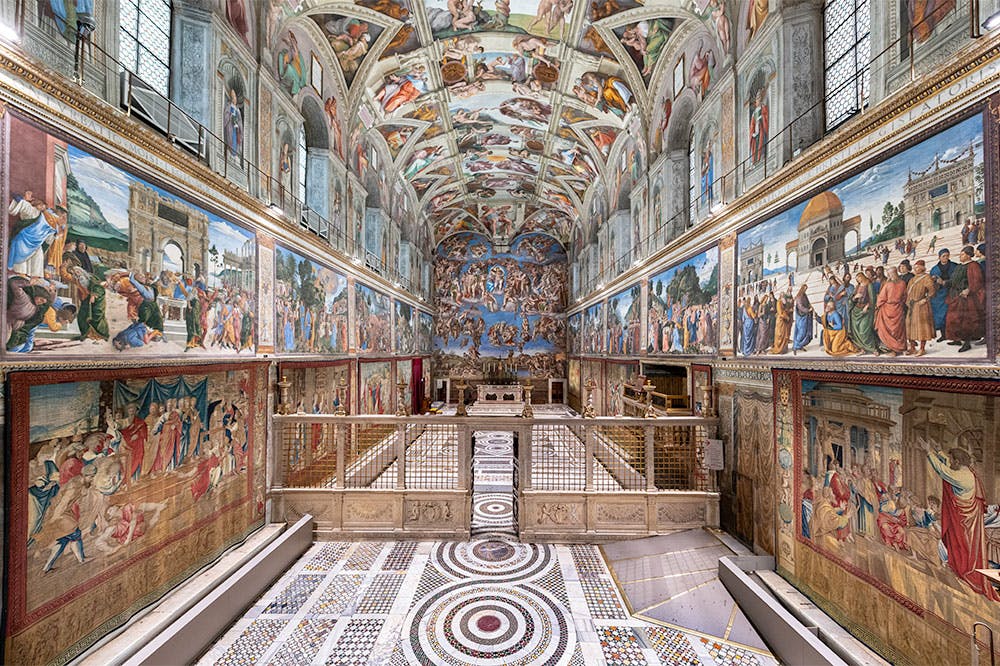 Photo apollo-magazine.com
Read also: Everyone soon or late comes to Rome
Sad to say, but despite the good offices of renovators and guardians, the chapel's present look brings across its grandeur only in part. During renovation of 1980s frescos gained fresher view. But due to discrepancies in painting techniques a very special feature of the frescos was lost – their talking glances. Thus, many shapes that came out from under Michelangelo's brush closed their eyes on the visitors forever.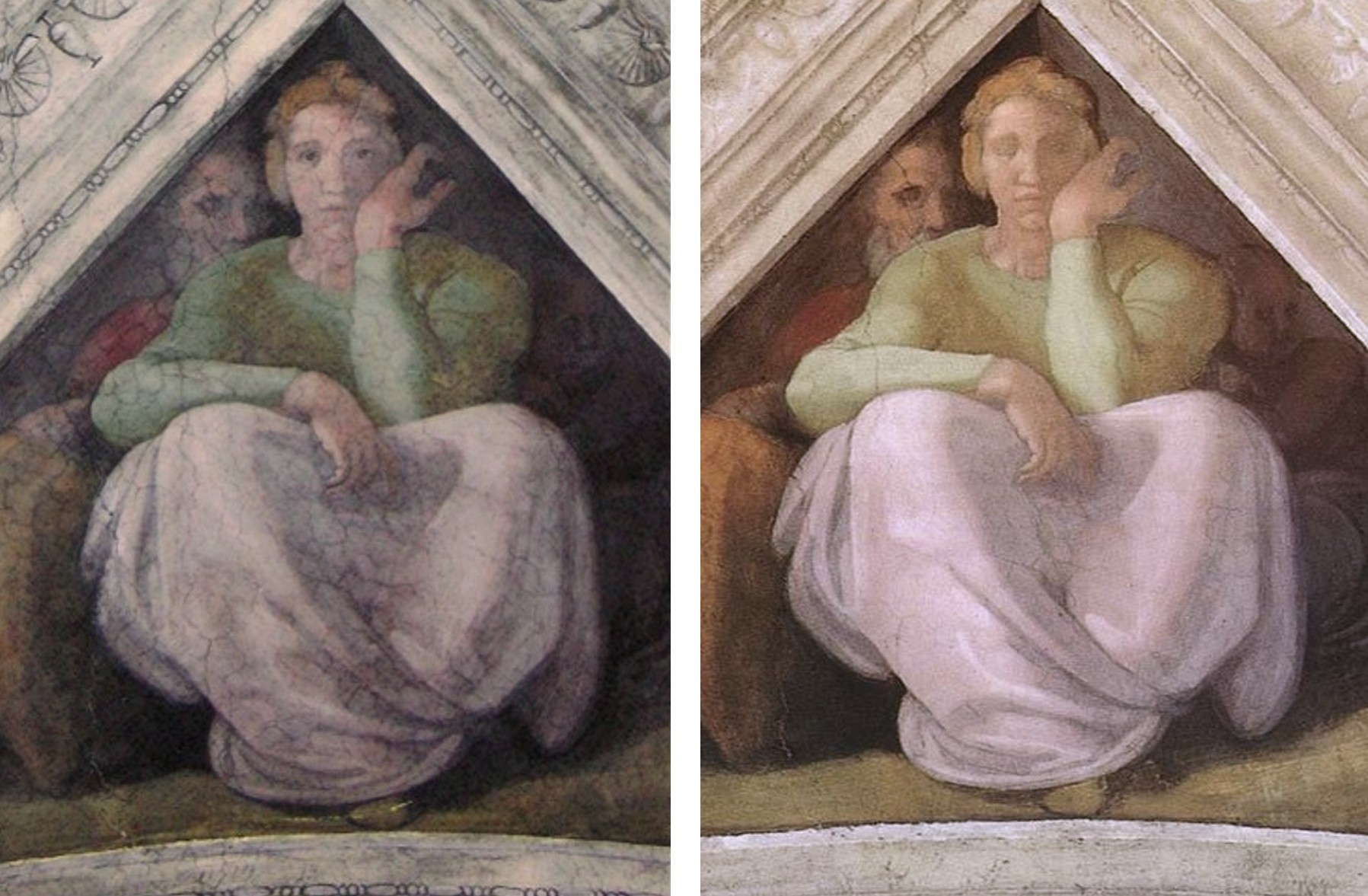 Photo wikiwand.com
However, those willing to have a squint at Buonarotti's works have no intention to do the same. The interest is stirred up by the fact that photo shooting of the chapel is forbidden. You bet that the most fearless and desperate judges of the beauty manage to steal a picture of paintings but disappointment is expecting them anyway. Rumor has it, even best-heeled photographers with all necessary equipment and lighting fail to make good pictures of the chapel. It is hard to say right off the bat where the element of truth is in all the mysticism and what contributes to sagacity and pragmatism of local tour guides. But it very much looks like master Michelangelo created a real wonder: something capturing that can be captured neither on a screen nor on a film.

Cover photo freepik.com